Best Outdoor Attractions and Activities for Kids in Atlanta this Summer
We've got your ticket to an ultimate summer for the whole family in Atlanta. Our local attractions offer many unique experiences for all ages. Need to cool down? Dive into one of our many choices on or near water. Check out this guide and experience your best visit in Atlanta.
Atlanta-Only Attractions for Families
Atlanta Botanical Garden
Located in Midtown near Piedmont Park. Atlanta Botanical Garden spreads across 33 acres of woodlands and manicured gardens and also includes the Children's Garden and orchid house. "Origami in the Garden" is on view until Oct. 16 and features 70 sculptures inspired by the art of Japanese origami.
Atlanta History Center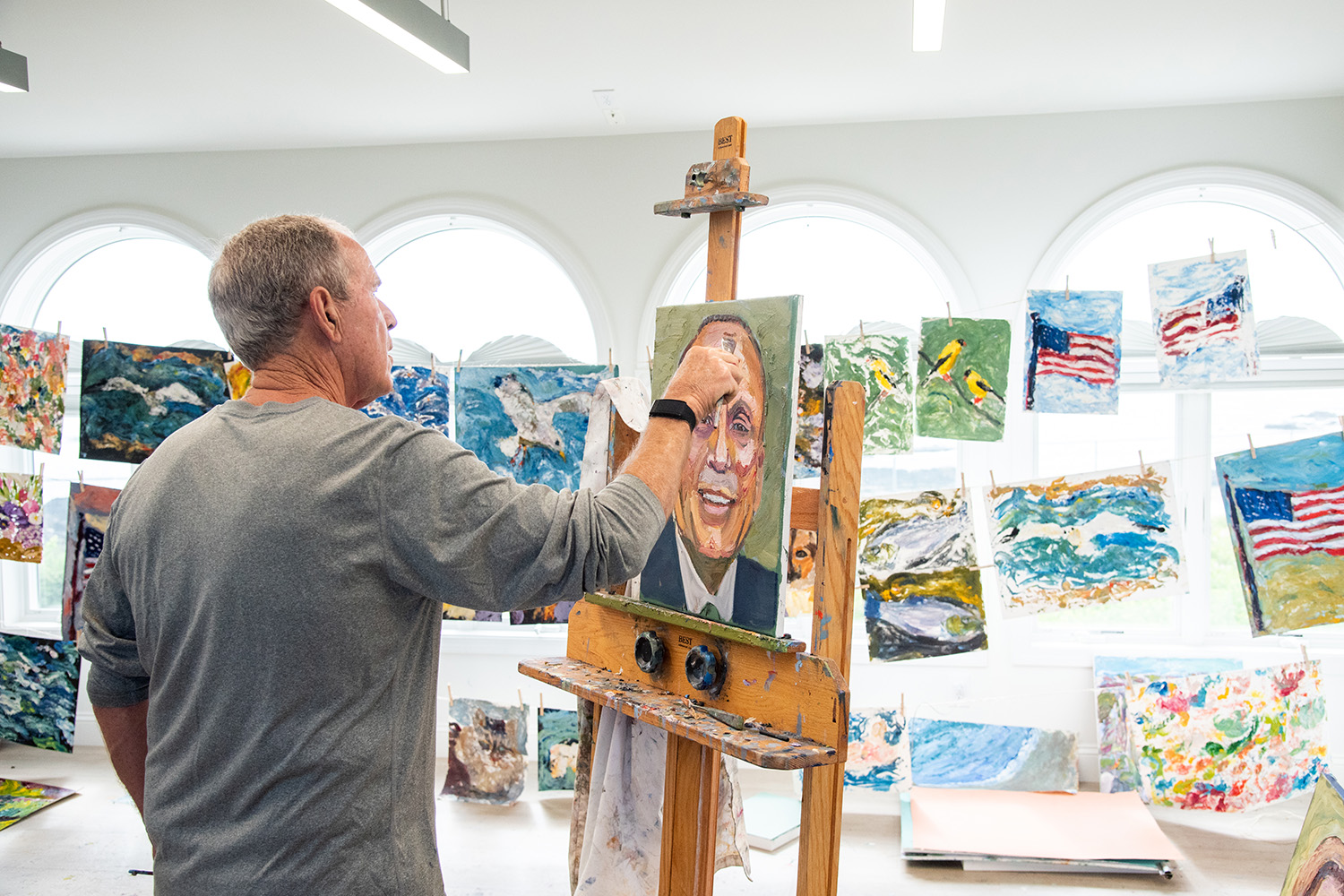 There's more than meets the eye at the Atlanta History Center: three historic homes and sprawling outdoor gardens that include two furnished playhouses. "Out of Many, One" displays 43 powerful portraits of immigrants (and their stories) painted by former President George W. Bush, through July 4. 
Center for Puppetry Arts
Bring the kids to experience beloved children's tales through award-winning puppetry shows, films and workshops at Center for Puppetry Arts. After a show, don't miss the Worlds of Puppetry Museum featuring a large Jim Henson collection.
Chick-fil-A College Football Hall of Fame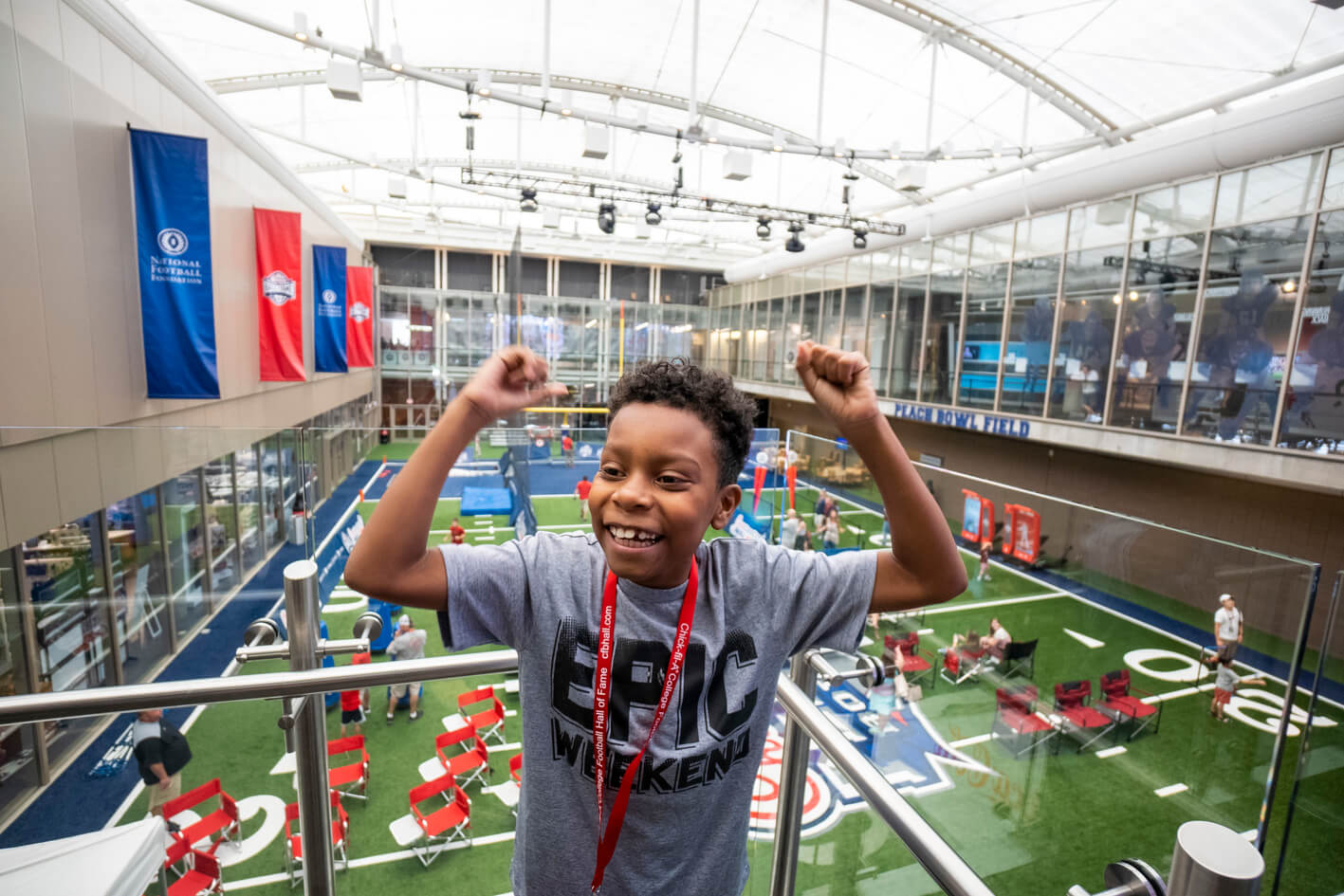 At this indoor homage to college football, visitors can unlock a unique encounter with the interactive All-Access Pass, visit more than 50 exhibits and learn about the top teams, players and coaches. On display this summer at Chick-fil-A College Football Hall of Fame is "Game Changers: The Last 50 Years of College Football."
Children's Museum of Atlanta
The Children's Museum of Atlanta showcases learning experiences for kids up to age 8. The exhibition "Wild Kratts: Creature Power" will excite young visitors June 11 through Sept. 5. Families can explore the secret lives of creatures through their habitats and discover incredible creature powers.
Fernbank Museum of Natural History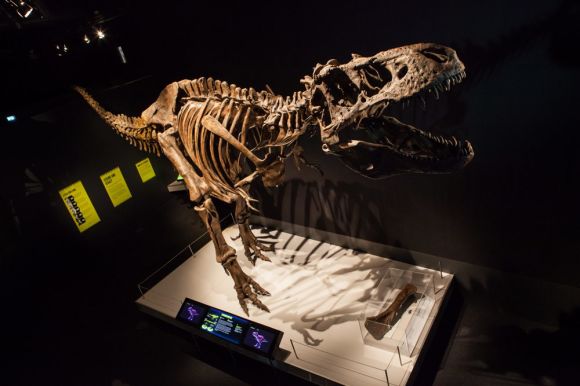 Long known as a museum housing the world's largest dinosaurs, Fernbank Museum of Natural History also has 75 acres of outdoor nature adventures. From Wildwoods with its elevated walkways and tree pods to Fernbank Forest with more than two miles of trails, guests can craft their own outdoor adventure. "Tyrannosaurs: Meet the Family" is new this summer (June 11 through Sept. 5) spotlighting the Tyrannosaur family tree with more than 30 life-size skeletons, models and real fossil specimens.
Georgia Aquarium
The nation's largest aquarium will make a big splash on your itinerary as you discover whale sharks, dolphins, beluga whales, penguins and more. Make your visit even more memorable by booking the Shark and Ray Interaction, Beluga Encounter, Harbor Seal Encounter or the Shark Cage Dive at Georgia Aquarium.
High Museum of Art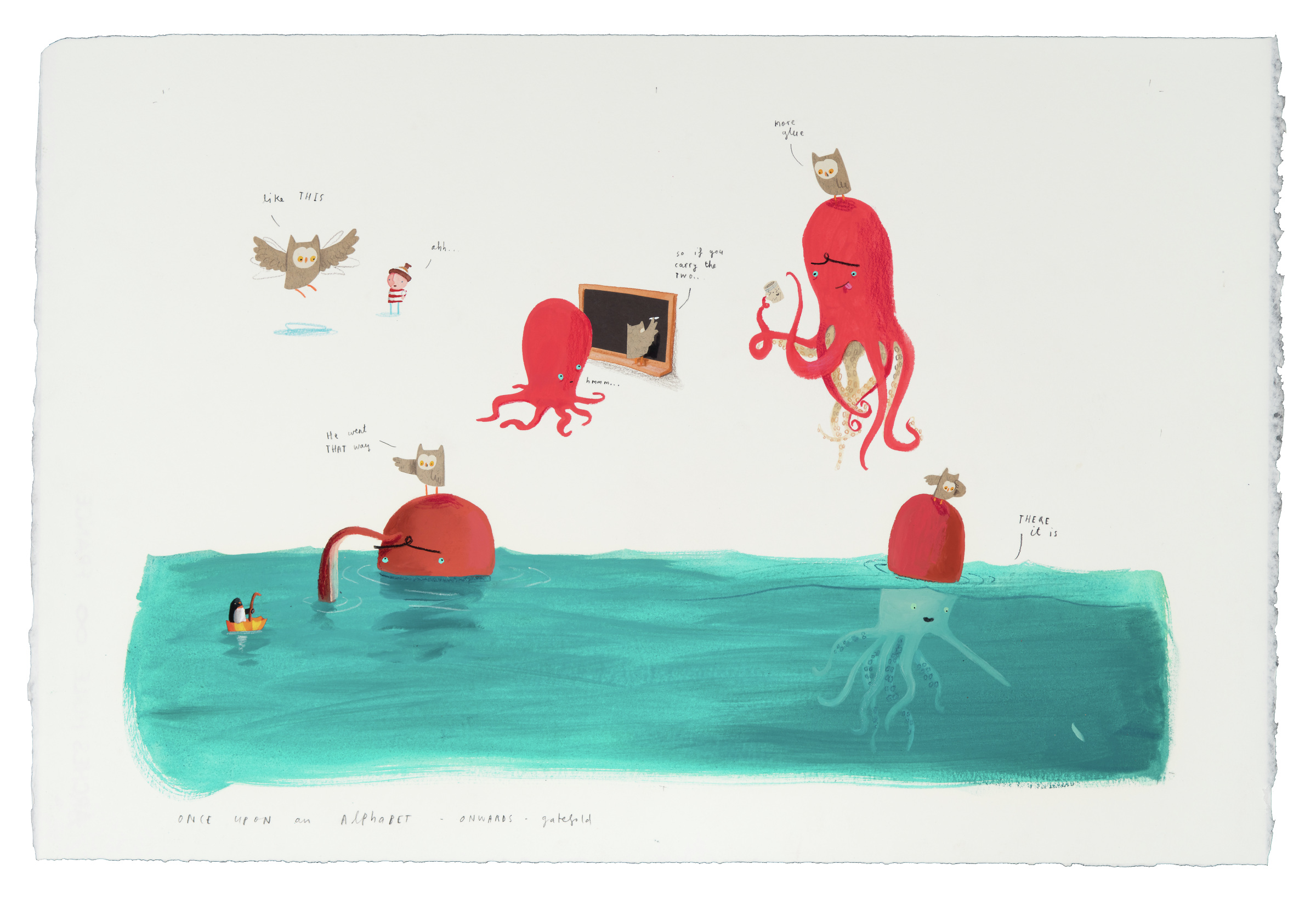 The exhibition "Oliver Jeffers: 15 Years of Picturing Books" (through Aug. 7) features 80 original drawings, illustrations and sketches by the children's author Oliver Jeffers, whose magic is found in books such as "The Day the Crayons Quit" and "The Incredible Book Eating Boy." Two children's areas in the atrium of the High Museum of Art plus the interactive Sifly Piazza all beckon your family to explore the grounds.
Illuminarium
"O'KEEFFE: One Hundred Flowers" is an interactive art experience centered around the modernist artist Georgia O'Keeffe through experiential displays and an all-female soundtrack. Located on the Atlanta BeltLine Eastside Trail, Illuminarium will immerse all in the sights and sounds.
Imagine Picasso Atlanta
Pullman Yards houses this retrospective of the brilliant artist's work with multiscreen presentations emblazoned on ever-changing screens, representing the colorful and broad depth of Pablo Picasso's works. Catch Imagine Picasso now through June 19 and take advantage of free admission for kids under 5. 
Jimmy Carter Presidential Library and Museum
Follow the life and work of president Jimmy Carter and Rosalyn Carter with artifacts surrounding his presidency, a replica of the Oval Office and interactive exhibitions about the Carters' work overseas monitoring elections and preventing disease. Outside Jimmy Carter Presidential Library and Museum, 33 acres of gardens are available for strolling or having a picnic.
Michael C. Carlos Museum
Emory University's Michael C. Carlos Museum houses permanent collections of Egyptian artifacts and one of the earliest bathtubs in existence. World-renowned traveling exhibits will mesmerize all ages. Be sure to visit the permanent collection with more than 10 Egyptian mummies, including the oldest one in the Americas.
National Center for Civil and Human Rights
Wander through the immersive experience at the National Center for Civil and Human Rights and learn about the past, present and future for human rights and justice. Find the Lunch Counter Sit-In, where you put yourself in the shoes of nonviolent protesters, experience the interactive portraits from human rights champions and catch a glimpse of Dr. Martin Luther King Jr.'s personal papers.
Six Flags Over Georgia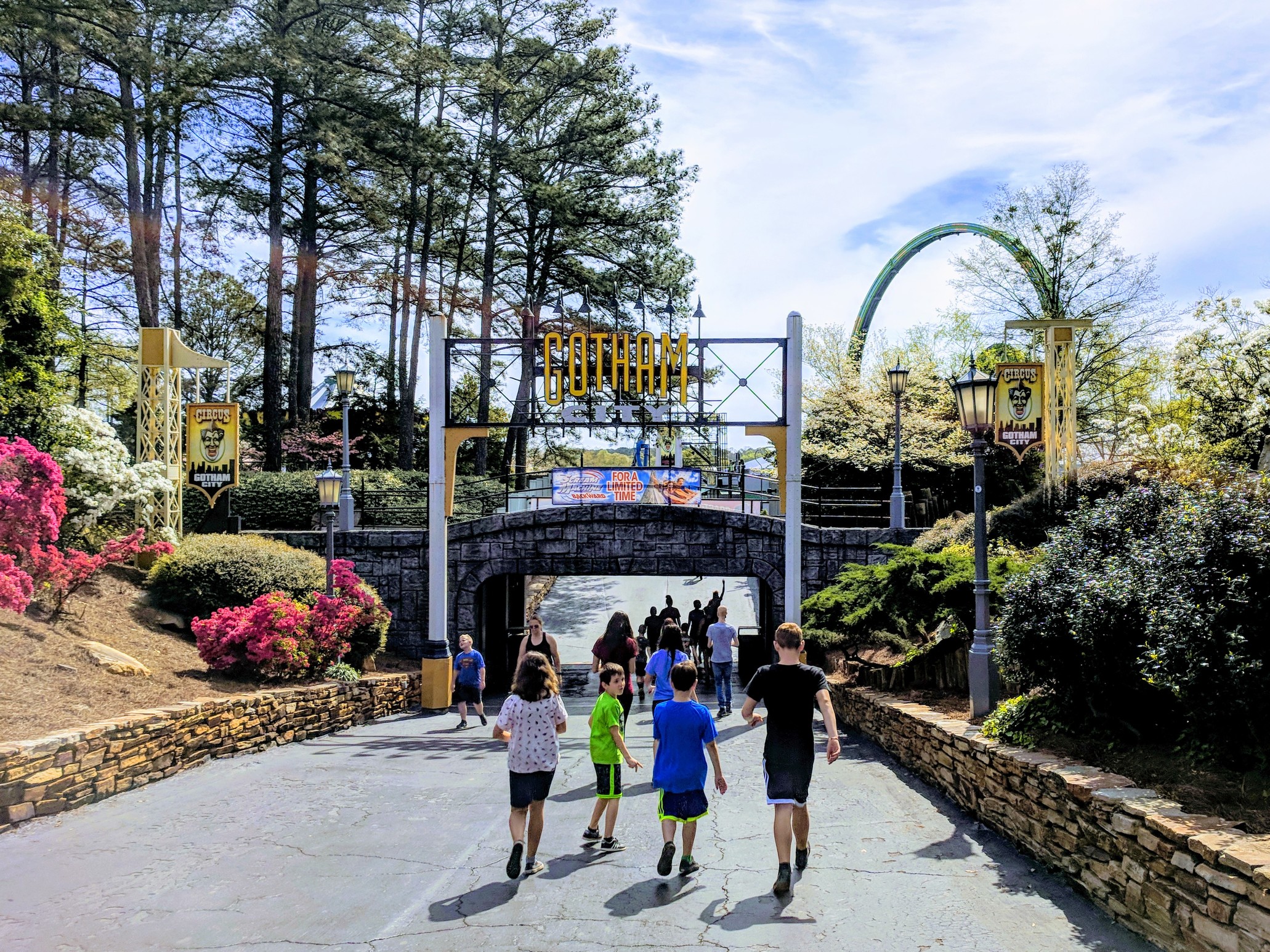 Families with small children will love mild thrills in Bugs Bunny Boomtown and Gotham City, as well as plenty of other rides at Six Flags Over Georgia. The recently refurbished Great American Scream Machine is one of many bigger thrills in addition to more coasters and Pandemonium, a giant 147-foot-tall swinging pendulum. Dive in at Hurricane Harbor water park, included with admission.
Stone Mountain Park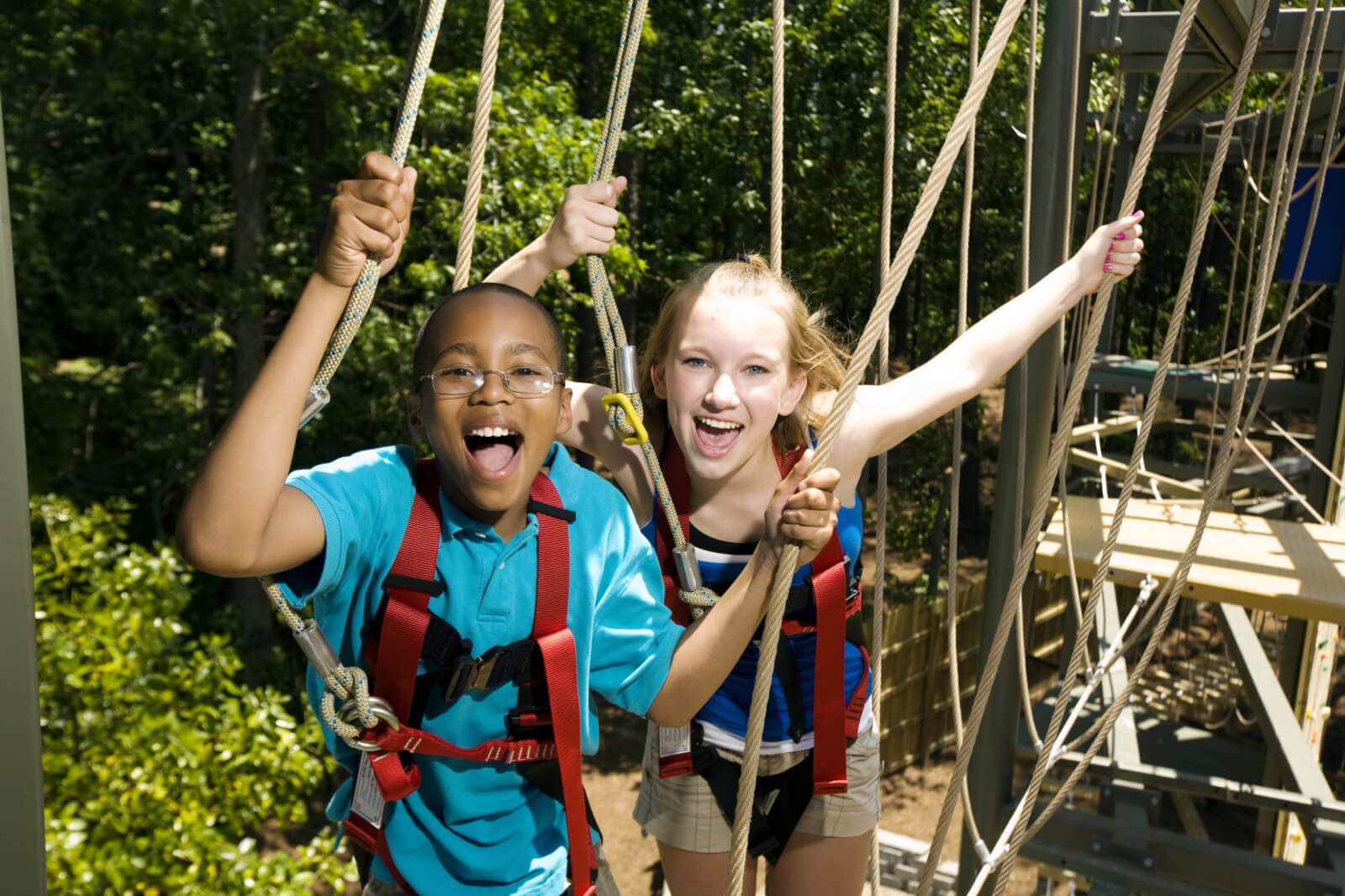 Do as the locals do and take the family up the one-mile hike to the summit of the mountain. Also at Stone Mountain Park, head to other attractions like Geyser Towers, Camp Highland Outpost, Adventure Golf, Scenic Railroad and the town square with friendly farm animals. Summer at the Rock features an all-new show, and the Lasershow Spectacular illuminates the mountain at night.
World of Coca-Cola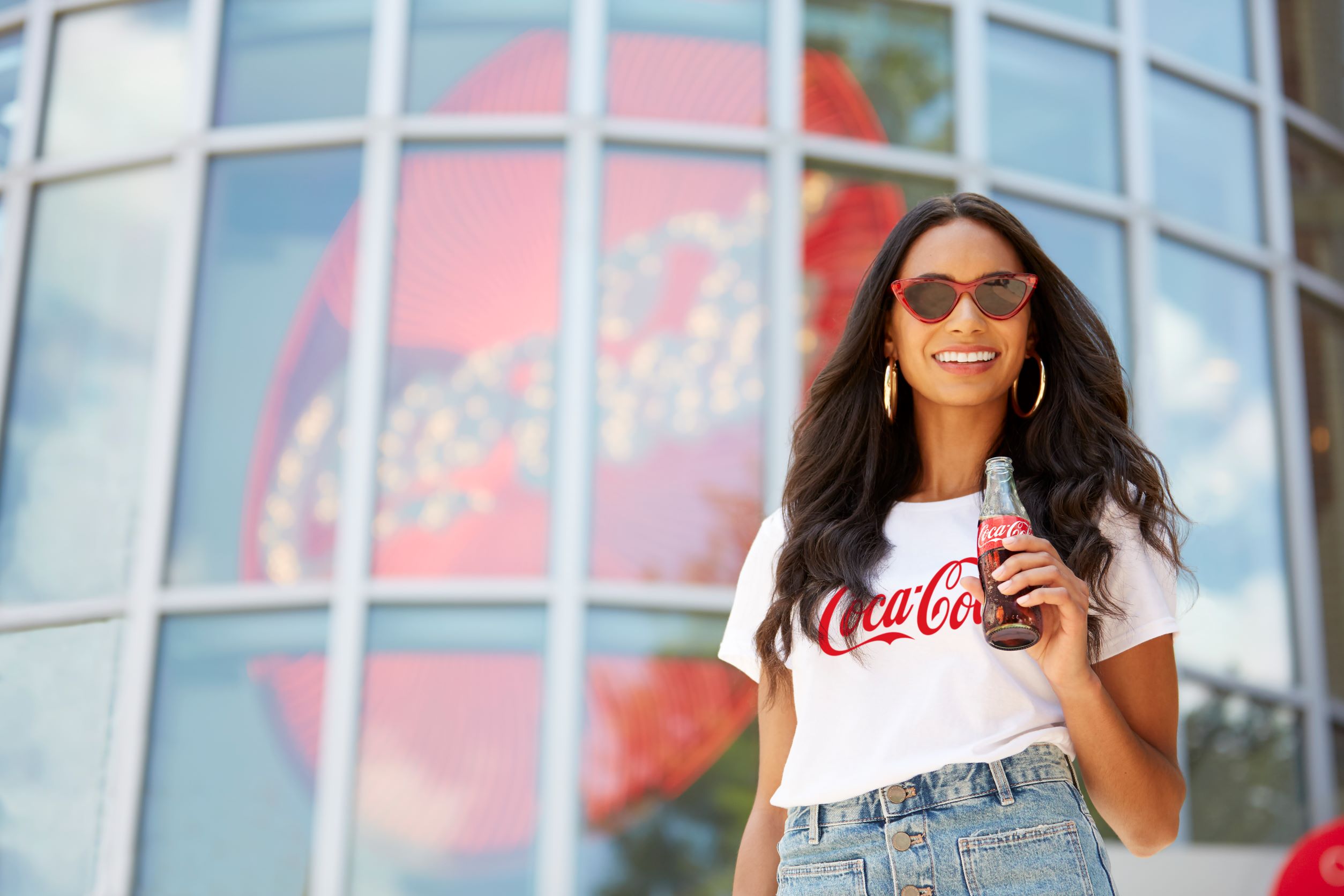 Pour yourself some fizzy refreshment at the World of Coca-Cola when you enter the Taste It! room, with more than 100 flavors of Coca-Cola products from around the world. Learn about the world's most loved beverage through a 4-D theater, a behind-the-scenes look at the bottling process at the Bottle Works and at the Vault of the Secret Formula where the recipe for the famous drink is safely stored.
Zoo Atlanta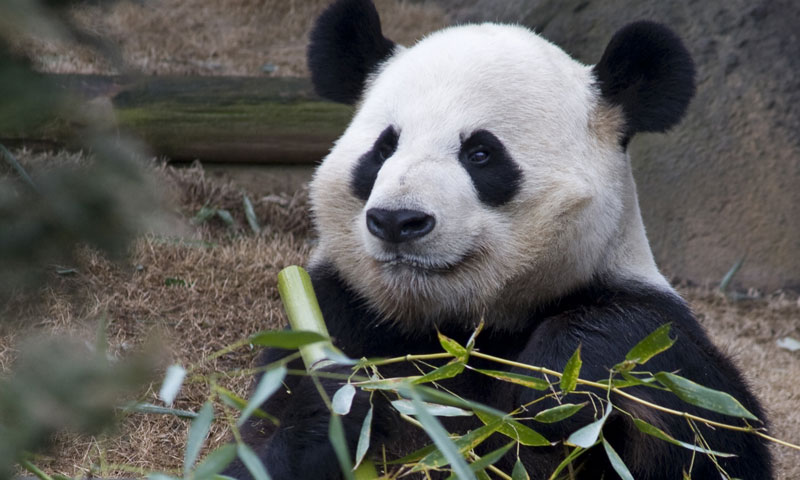 Travel to the African savanna at Zoo Atlanta, which houses African elephants, zebras, giraffes and more, then visit giant pandas, the Southern white rhinoceros, Western lowland gorillas and many more residents. "Sean Kenney's Nature POP!" will be on view through Aug. 8, a limited-time exhibit where Kenney has created incredible wildlife sculptures made collectively with more than 800,000 LEGO bricks.
Where to Cool Off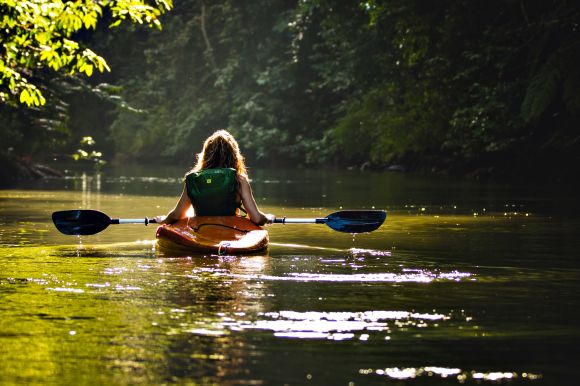 Looking for fun places to cool off this summer? Check out where to swim, kayak, canoe and more in Atlanta.
For more fun things to do in Atlanta this summer, visit our ultimate guide to summer in Atlanta or check out these 50 fun things to do.
Discover More
Get to know Atlanta, and discover the best things to do around the city.