Cheat Sheet: Best Places to Eat Around Atlanta's Convention Center
With all the nuances of planning an event, sometimes the basic things get overlooked – like eating. Fret not! Atlanta has created a cheat sheet not only for your attendees but for you as well! Here are a few choice selections (out of so many!) that can fulfill itineraries as well as tummies!
Downtown
Easily accessible to the major hotels of Atlanta's walkable convention and entertainment district, these restaurants will be a guaranteed hit for your group.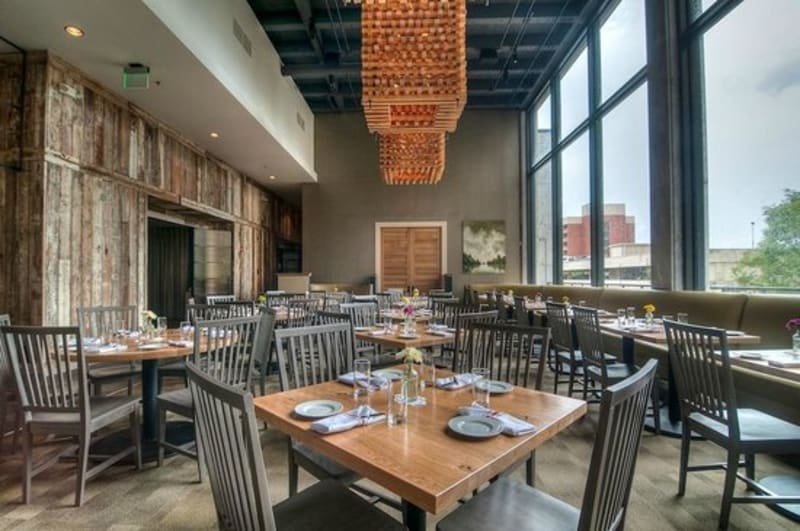 White Oak Kitchen & Cocktails features chef-inspired cuisine using ingredients fresh from the Southern region. The hospitality and ambiance are locally inspired and crafted, and the cocktails and wines are classic yet fresh.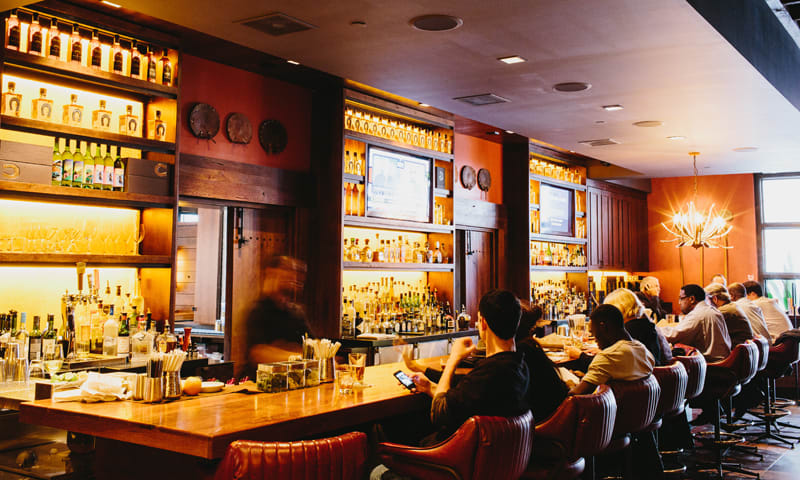 This modern Mexican restaurant is fresh and zesty! It offers a diverse menu ranging from vegan and gluten-free fare to meat options galore.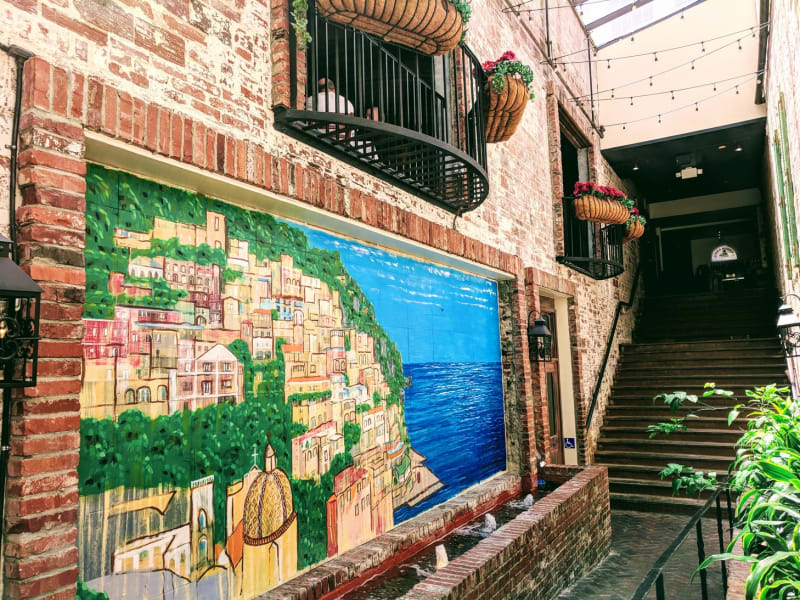 Not only is it brick-fired food delicious, but it's also fast and classy. The pizzas, paired with rustic decor, provide a fulfilling meal. The wine's not bad either!
Near Georgia World Congress Center and Restaurant Row
Adjacent to Georgia World Congress Center (GWCC), this collection of restaurants has many tasty options for attendees who cannot wait to return to their hotels.
Located inside Building B of GWCC, this establishment has a rotating menu, a cocktail bar, a grazing salad station and a grab-and-go area.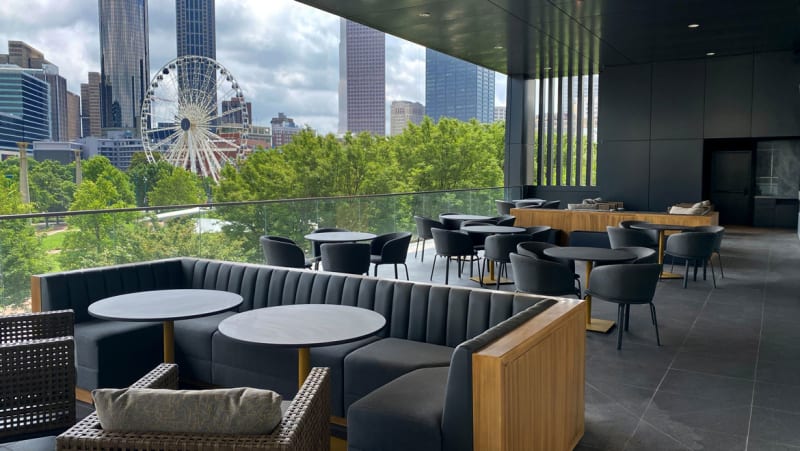 Inside Omni Atlanta Hotel at CNN Center, Top Draft offers a sophisticated sports bar and dining experience with views of Centennial Olympic Park from the expansive terrace. Guests can enjoy an extensive list of beers and wines on tap and top-shelf cocktails. The menu features elevated bar fare like house made pork rinds, steak chili and butter-poached lobster fries.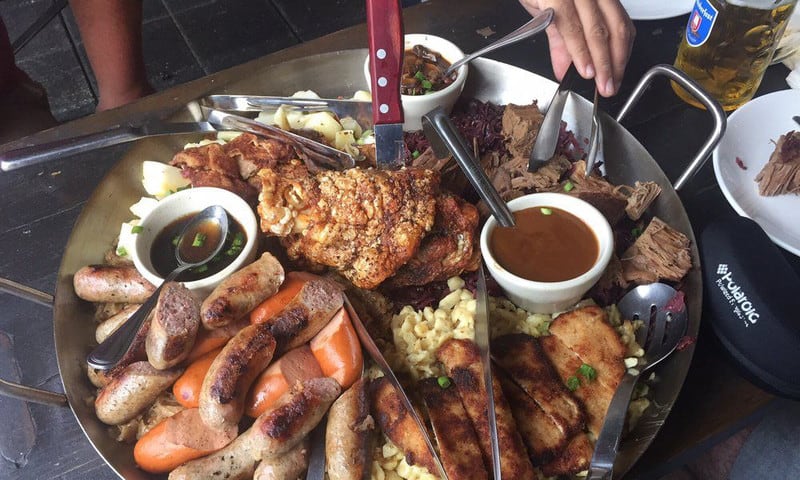 Attendees can kick back after a long day of meetings at the outdoor beer garden. Paired with hearty German food, it's a perfect way to unwind!
Castleberry Hill
Castleberry Hill is a hip neighborhood offering a touch of Atlanta's rich culture and only a short, 10-minute walk from GWCC.
"The Real Housewives of Atlanta" star Kandi Burruss-Tucker's love of Southern cooking drives the menu and recipes featured at this Atlanta spot.
Polynesian treats and Mai Tai tiki drinks are abundant at this festive bar. It is the perfect place to kick back and relax after a day of meetings.
A cheeky sense of humor runs throughout this sushi spot. Craft cocktails and local beers help bolster the community feel.
These locations and many others will help you round out your meeting plans. Contact Atlanta Convention & Visitors Bureau and get started!
This post was originally published October 29, 2018.
Discover More
Get to know Atlanta, and discover the best things to do around the city.