Successfully Getting Back to Business in ATL
When it comes to successfully getting back to business and meeting in person again, there's a collective effort and shared responsibility among Atlanta's vendors, hotels, airport, event organizers and attendees. From takeoff to touchdown and check-in to check-out, the city is on top of it all, helping groups meet comfortably and confidently now and in the future.
Here's what that looks like: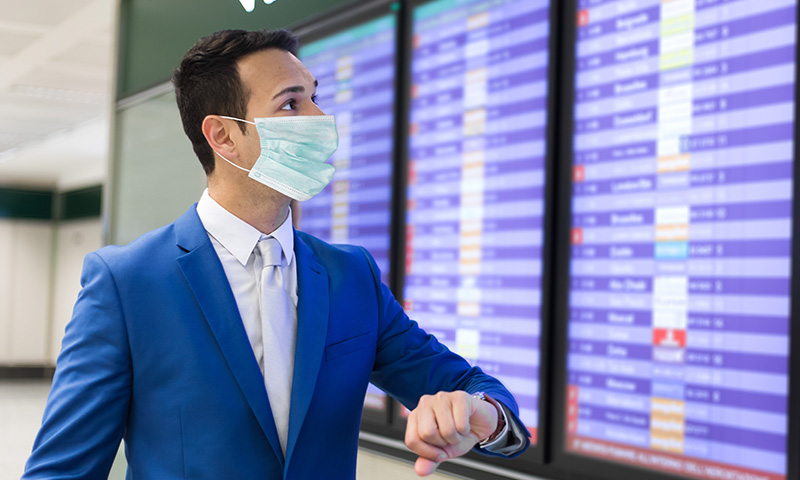 ATL Airport Travel: Cleaning & Safety Snapshot
At a point in time when travel can be one of the biggest hesitations for event professionals and meeting attendees, all airports are most definitely not created equal.
With nearly 80 percent of the U.S. population within a two-hour flight, a stop in Hartsfield-Jackson Atlanta International Airport (ATL) is almost a given. For nearly two decades, ATL has been named most efficient airport in the world by the Air Transport Research Society and Embry-Riddle Aeronautical University. That driving force behind the airport's efficiency extends into the facility's health and safety policies, as ATL continues to vigilantly implement protocols in every single step of the traveling process.
Notably, Atlanta's own Delta Air Lines—one of the world's largest airlines, with ATL being its largest hub—continues to provide some of the highest standards in sanitization and protection. From Delta's CareStandard (100+ processes and procedures) to ATL's 1-hour Zoom briefings, which provide travelers with real-time airport updates, you and your attendees can travel in and out of the city with confidence.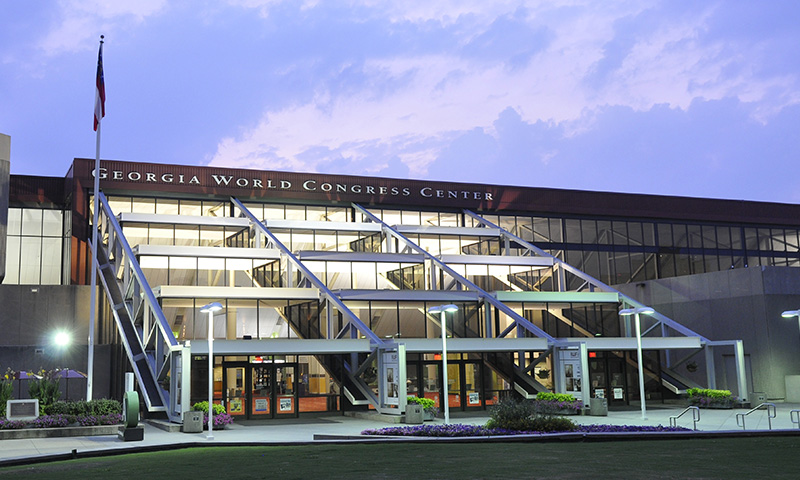 A GBAC Star Convention Center and Comprehensive Return Plan
You've probably seen or heard about the GBAC STAR program at some point in the past year and might be wondering what exactly it is and why it matters for event planners. Here's a quick recap:
As a response to COVID-19, the Global Biorisk Advisory Council (GBAC) implemented the GBAC STAR Accreditation Program in May of 2020. The performance-based program was designed to help facilities establish an in-depth system of cleaning and disinfection that relies on proper training, protocols and best health practices for the staff and the building. Consequently, GBAC STAR became the gold standard for prepared facilities.
Among the thousands of facilities across the world that are seeking this coveted accreditation, Atlanta's Georgia World Congress Center (GWCC) was the first convention center in the United States to complete the GBAC STAR program in June of 2020.
This matters.
GWCC isn't like other convention centers out there. Along with being the first U.S. STAR convention center, it's also the world's largest LEED Gold-certified convention center and comes with a behemothic amount of space—more than one million square feet of contiguous exhibit space.
The certifications and developments within GWCC are a part of a bigger initiative within Atlanta's downtown convention campus, Georgia World Congress Center Authority (GWCCA). Take a look at GWCCA's comprehensive, easy-to-follow return plan, featuring enhanced safety measures, operational changes, pointed answers to FAQs and much more.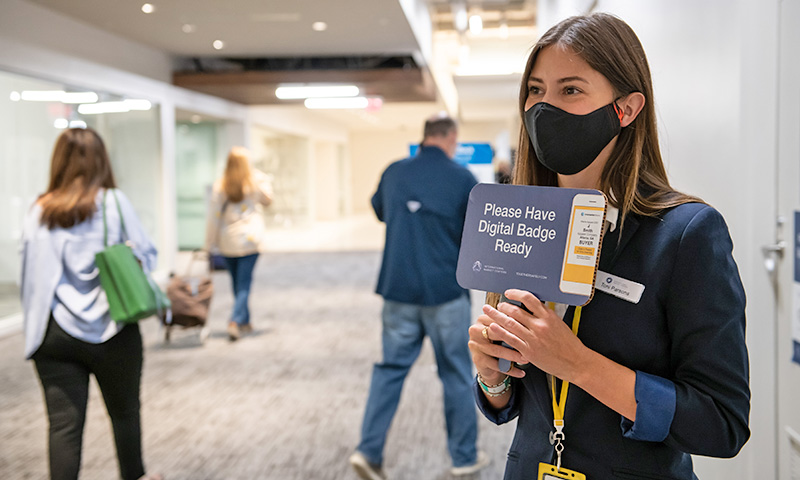 Planning Tools for In-Person and Hybrid/Virtual Meetings
One of the best tools to help you plan your next in-person meeting is to see the successful ones that have already happened. AmericasMart Atlanta successfully hosted several in-person events, including Summer 2020 Atlanta Market and August 2020 Atlanta Apparel and World of Prom. Also, many of the city's venue partners have created CAD (computer-aided design) drawings to reflect spacing and attendee capacity in accordance with city and state regulations, taking the guesswork out of meeting safely.
For virtual meetings, CCLD Networks is the exclusive network services provider for GWCC, delivering advanced Internet connectivity for thousands of conventions, trade shows and industry events. With a highly skilled staff and the convention center's redundant 10Gbps Internet connectivity, you'll have access to in-house expertise and steady bandwidth for your future virtual, hybrid or in-person meetings in Atlanta.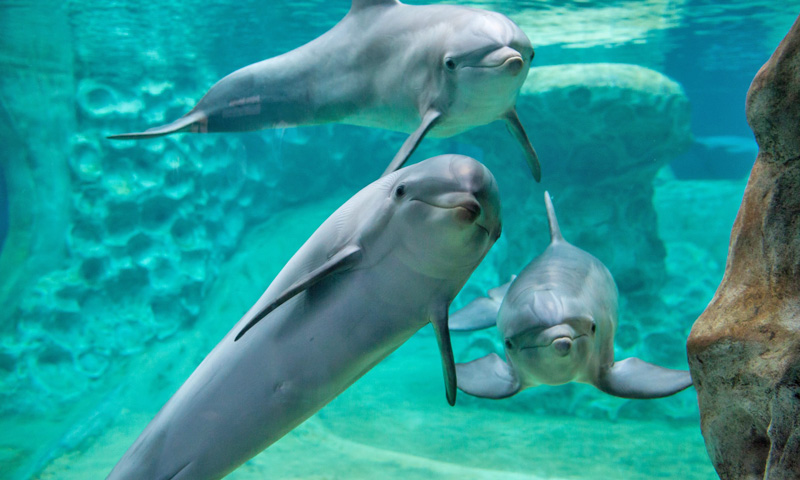 Staying, Dining and Playing in Atlanta
There's a lot happening in Atlanta to help welcome groups for business and fun while they're in the city. Hospitality partners throughout Atlanta are implementing new and enhanced procedures to safeguard attendees. Here are some quick links to help you firm up those plans:
So…What's Next?
Your planning partners at Atlanta Convention & Visitors Bureau are working to make sure you and your attendees feel comfortable and confident meeting in Atlanta. For additional tools and resources to help you get back to business, contact the team to start planning.
Discover More
Get to know Atlanta, and discover the best things to do around the city.