Top Attractions in ATL That Double as Stellar Event Spaces!
These five renowned venues below are walkable from Georgia World Congress Center and Atlanta's "Big 6" hotels, and they double as spectacular meeting and event spaces (each with a distinctive, found-only-in-Atlanta atmosphere).
1. Georgia Aquarium
Meetings under the sea come with captivating views of beluga whales, fresh seasonal menus and audiovisual capabilities (of course). Events of all sizes are hosted in Oceans ballroom, making this the perfect setting for group photos and an iconic background. As the largest aquarium in the Western hemisphere, Georgia Aquarium is one of Atlanta's top attractions. A major expansion in the works for the aquarium (set for completion by late 2020) will include a new shark gallery, increased animal interactions and a redesigned entry accessible from Pemberton Place.
Planner's Tip: Consider hosting your next event with diverse catering options provided by Wolfgang Puck Catering.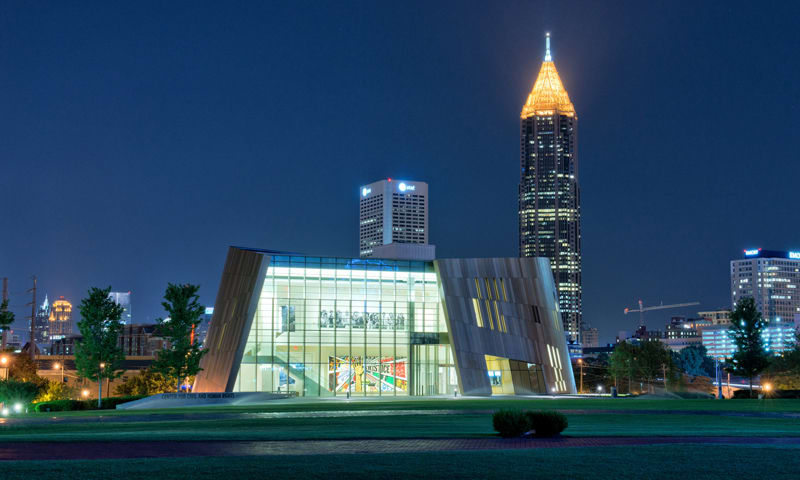 2. Center for Civil & Human Rights
Regarded by many as one of Atlanta's most profound museums and significant achievements, The National Center for Civil & Human Rights goes deeper than square footage and modern facilities for planners. With a unique space for one-of-a-kind events, permanent and temporary exhibits, The Center is viewed as more than a museum. Interactive galleries and inspiring spaces dedicated to civil and global human rights will enlighten your attendees during cocktail hour and leave them with lasting impressions beyond their stay in Atlanta.
Planner's Tip: W

olfgang Puck Catering

also serves as the exclusive in-house service provider for all events, guaranteeing a delightful dining excursion from start to finish.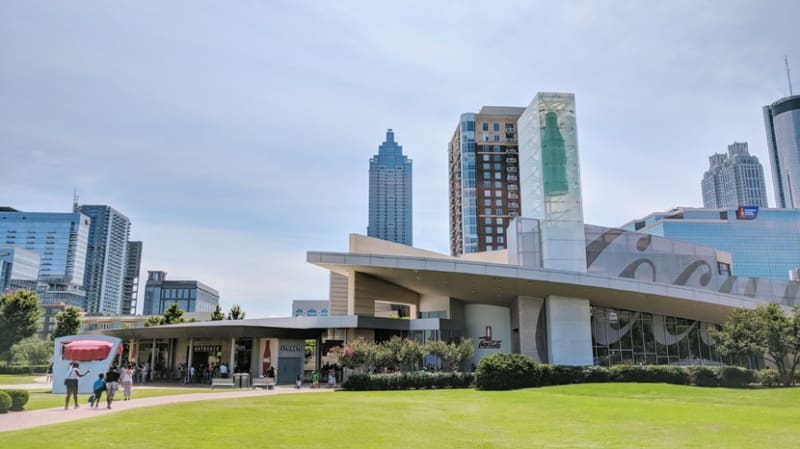 3. World of Coca-Cola
Light-hearted, memorable and offering attendees tastes (literally) of iconic soda pop culture, World of Coca-Cola is one of the city's most versatile event spaces. From the Lobby, Loft and Theater to the Hub and Taste It! areas, you can reserve the entire attraction or one of the unique spaces. Looking to really wow your attendees? Host your upcoming event in the Bottle Cap Suite and top it off with an exclusive VIP tour of this coveted attraction.
Planner's Tip: For wintertime gatherings, surprise guests with a hot cocoa bar, warm apple cider and other unique concoctions provided by the professionals – Mixology Partners.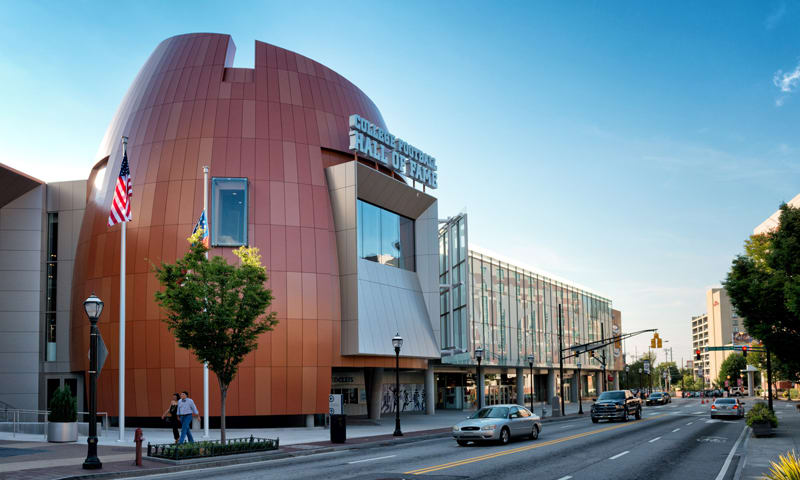 4. Chick-fil-A College Football Hall of Fame
There's a reason sports analogies have found their way into the world of business. The sports culture continues to inspire fans to get active at Chick-fil-A College Football Hall of Fame. Since its opening in 2014, groups and special marquee events continue making their mark with more than 50,000 square feet of unique meeting space – 30,000 of which features interactive exhibits and memorabilia from college football's greatest legends.
Planner's Tip: The Omni Atlanta Hotel at CNN Center serves as the official hotel and catering sponsor for conferences and events.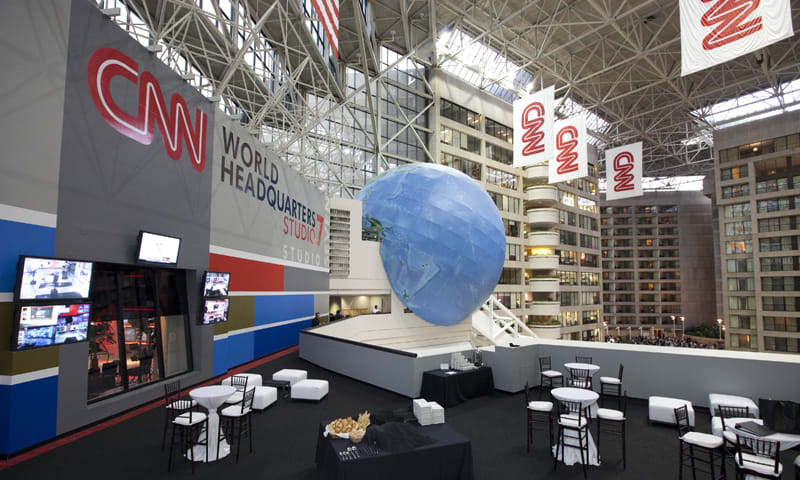 5. CNN Studio Tours
You can make a newsworthy meeting for your attendees at CNN Studio Tours. CNN Global Headquarters features several meeting and event spaces and offers behind-the-scenes tours for groups to see news in the making.
Planner's Tip: The Omni Atlanta Hotel is located within the CNN Global Headquarters, keeping attendees directly connected to State Farm Arena and Georgia World Congress Center.
Want more? Atlanta has more! Don't forget about the state-of-the-art Mercedes-Benz Stadium, the iconic Tabernacle and SkyView Atlanta. See all of Atlanta's unique meeting and event spaces and start planning.
Discover More
Get to know Atlanta, and discover the best things to do around the city.