Arts and Culture in Atlanta: Shows, Concerts and Exhibits to see This Fall
Who's ready for live entertainment again? The fall season ushers in cultural experiences in countless forms, and the city couldn't be happier to introduce you to all there is to offer. Atlanta's creative artists will introduce performing and visual arts events that show off artistic genius. Look for neighborhood arts and music festivals happening every weekend.
ELEVATE Atlanta Art Festival will span two months and take place on weekends in different neighborhoods across Atlanta. Happening Sept. 5-Oct. 31, ELEVATE's theme of REOPEN, REIGNITE & RECONNECT mirrors the festival's mission of reconnecting communities with Atlanta's diverse array of arts and culture.
ELEVATE 2021: REOPEN, REIGNITE & RECONNECT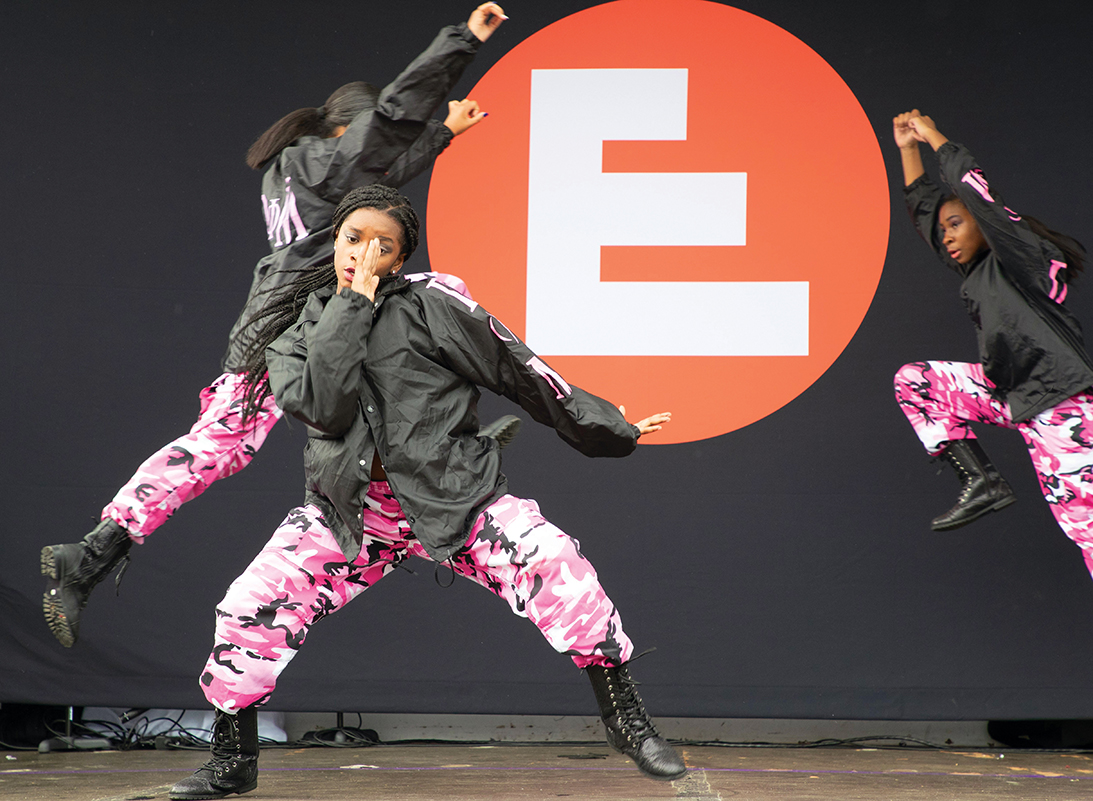 After Atlanta Jazz Festival officially opens Atlanta's arts and culture season, ELEVATE Atlanta Art Festival continues. For two months, ELEVATE will highlight myriad partnerships with performance venues, art galleries, museums, theaters, restaurants, bars, shops, colleges, parks and libraries. You're invited to the party.
This multicultural festival's events happen each weekend Sept. 5-Oct. 31. Atlanta's neighborhoods each have a different personality thus eight communities will be highlighted during the nine-week period. ELEVATE will activate arts and culture in a different neighborhood each week, ensuring that guests will experience something new. From Buckhead to Downtown, Westside, Eastside and Midtown, ELEVATE's cultural offerings have a special brand of local feel.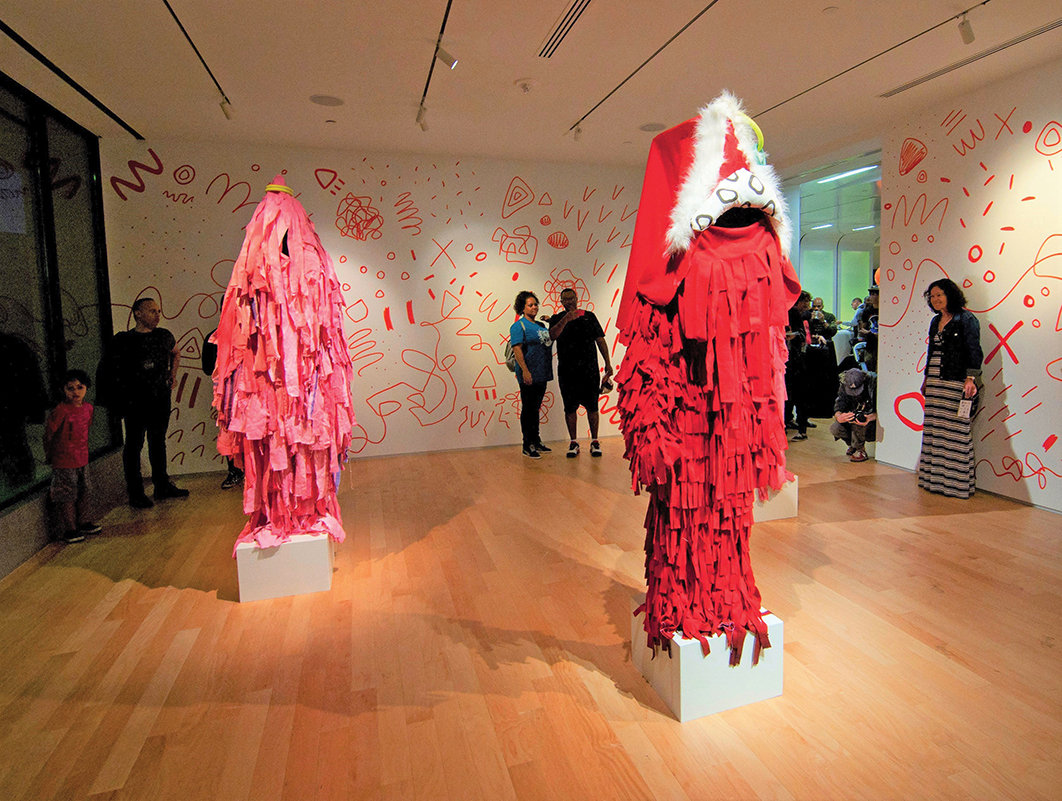 Visitors coming to Atlanta for only one weekend can plan their itinerary around one community and experience all of the events offered. Local residents or visitors staying longer can head to a different neighborhood each weekend and get a full cultural experience at each.
Many events will be family-friendly, designed to introduce arts and culture to all ages, and some events will take place in city parks. Nighttime events span from cultural performances to live music, screenings and much more. Several other partnerships will come to fruition including a reading program at libraries, performances in neighborhood parks and visual arts events.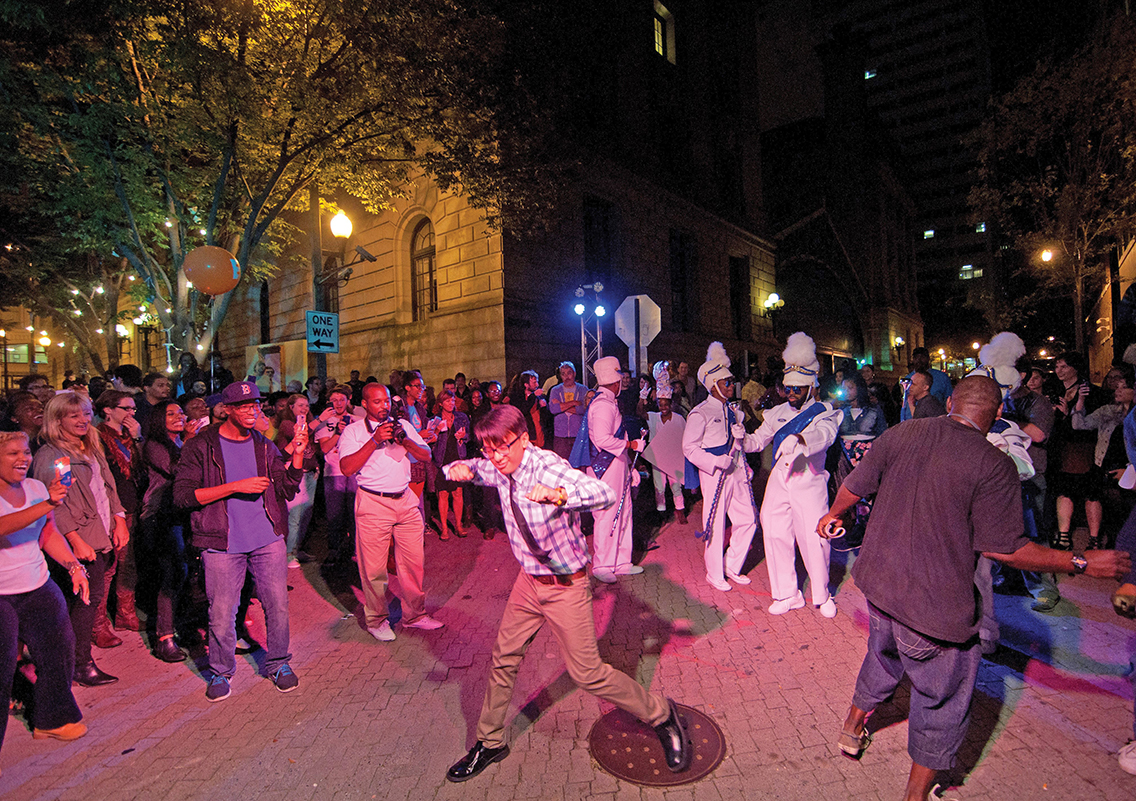 Restaurants will play a part in ELEVATE Atlanta Art Festival with discounts and specials to highlight unique dining destinations in each neighborhood. Guests can grab a bite to eat before delving into ELEVATE's weekend offerings or sit down at a dining spot afterward to have a conversation about the latest performance.
ATLANTA JAZZ FESTIVAL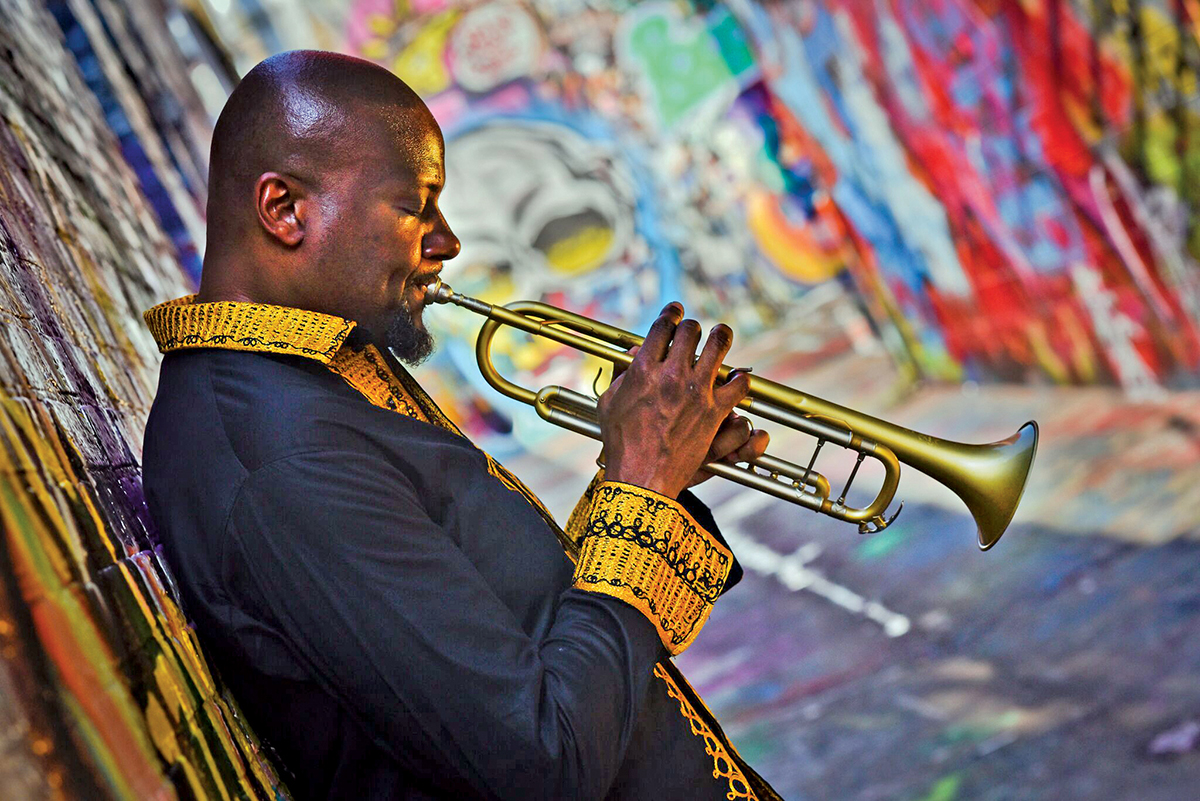 Kicking off ELEVATE Atlanta Art Festival will be the Southeast's largest free jazz festival. This year, Atlanta Jazz Festival takes place on Labor Day weekend, Sunday, Sept. 5 and Monday, Sept 6.
Two stages in Piedmont Park will host the soulful sounds of jazz throughout the day and into the evening. Guests are invited to bring a blanket or chairs to settle in and enjoy the latest and greatest in jazz culture.
Since 1978, Atlanta Jazz Festival has electrified Piedmont Park with tempting tunes that surround the Midtown neighborhood with music. Patrons sit under a canopy of shade trees grooving to the sounds of established artists and the next up-and-coming performer.
Between sets, be sure to browse the artist market booths. You'll find local Atlanta artists ready to show off their artisan goods and colorful creations. Each year, guests find rare pieces and gifts created by our many talented artists and local business owners.
We can't forget about food. While you're welcome to bring your own food to Atlanta Jazz Festival (no glass containers, grills or open flames), there are plenty of food vendors who can serve up a variety of items guaranteed to fuel your dance moves during the next act. From burgers to vegetarian delicacies, beverages and shareable festival desserts, there is something for every palate.
Atlanta is committed to having the jazz festival stay free so that everyone who lives in and visits Atlanta will have access to this rich, rewarding cultural experience.
Atlanta Jazz Festival Schedule of Events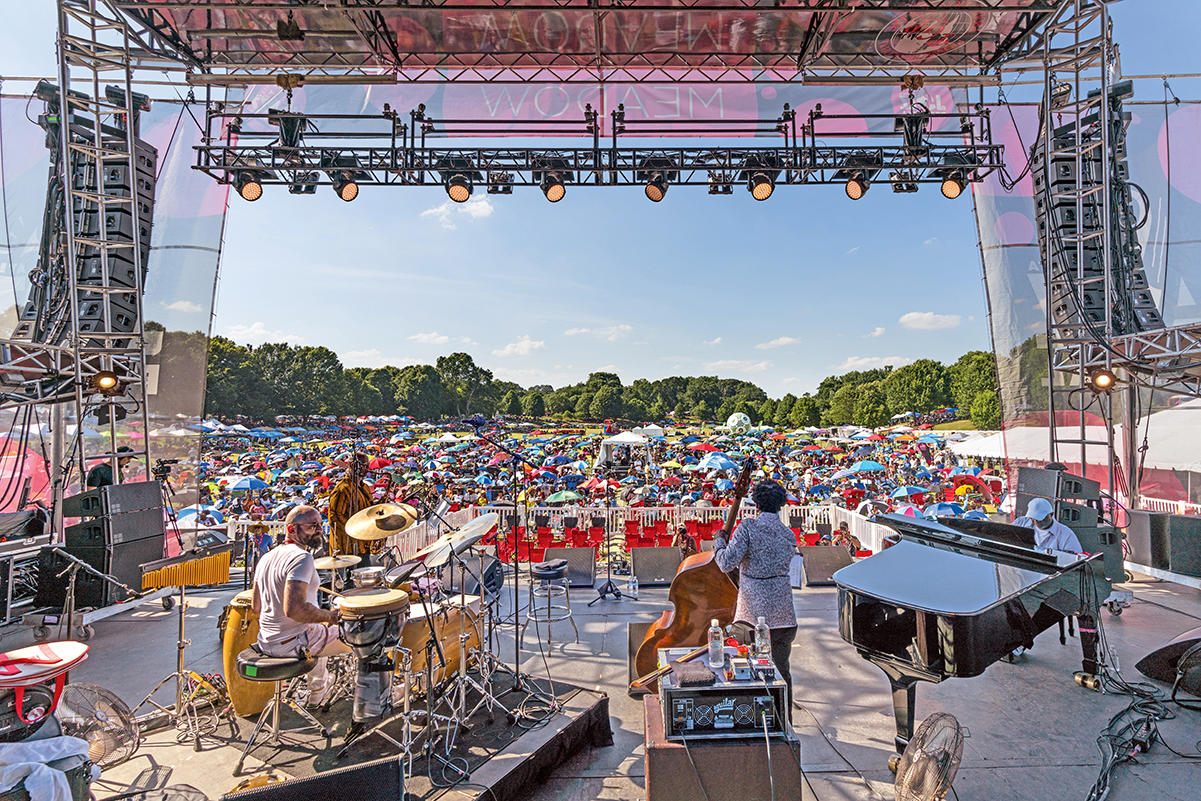 Sept. 5
Meadow Stage
• Karla Harris………………………1 p.m.
• Ryan Kilgore………………………3 p.m.
• Jazzmeia Horn……………………5 p.m.
• Ron Carter…………………………7 p.m.
• Patti Austin………………………..9 p.m.
Oak Hill Stage
• Pasquale Grasso…………….1:30 p.m.
• Yuko Mabuchi………………3:30 p.m.
• Alexey Marti…………………5:30 p.m.
• Miguel Zenón………………..7:30 p.m.
Sept. 6
Meadow Stage
• Isaiah Sharkey……………………1 p.m.
• Laurin Talese……………………..3 p.m.
• Theo Croker……………………….5 p.m.
• Sean Jones………………………….7 p.m.
• Archie Shepp……………………..9 p.m.
Oak Hill Stage
• Brenda Nicole Moorer………..1:30 p.m.
• Logan Richardson………………3:30 p.m.
• Irreversible Entanglements.5:30 p.m.
• Mike Phillips…………………….7:30 p.m.
Many other large festivals are slated for the fall season. Here's your fall festival guide.
GAYDM "One Love" LGBTQ+EDM Festival
Sept. 11
The first LGBTQ+ EDM festival, GAYDM "One Love" LGBTQ+ EDM will be held at Cellairis Amphitheatre at Lakewood. The 11-hour electric dance festival will have three stages of large format production featuring 25 top LGBTQ+ DJs.
Music Midtown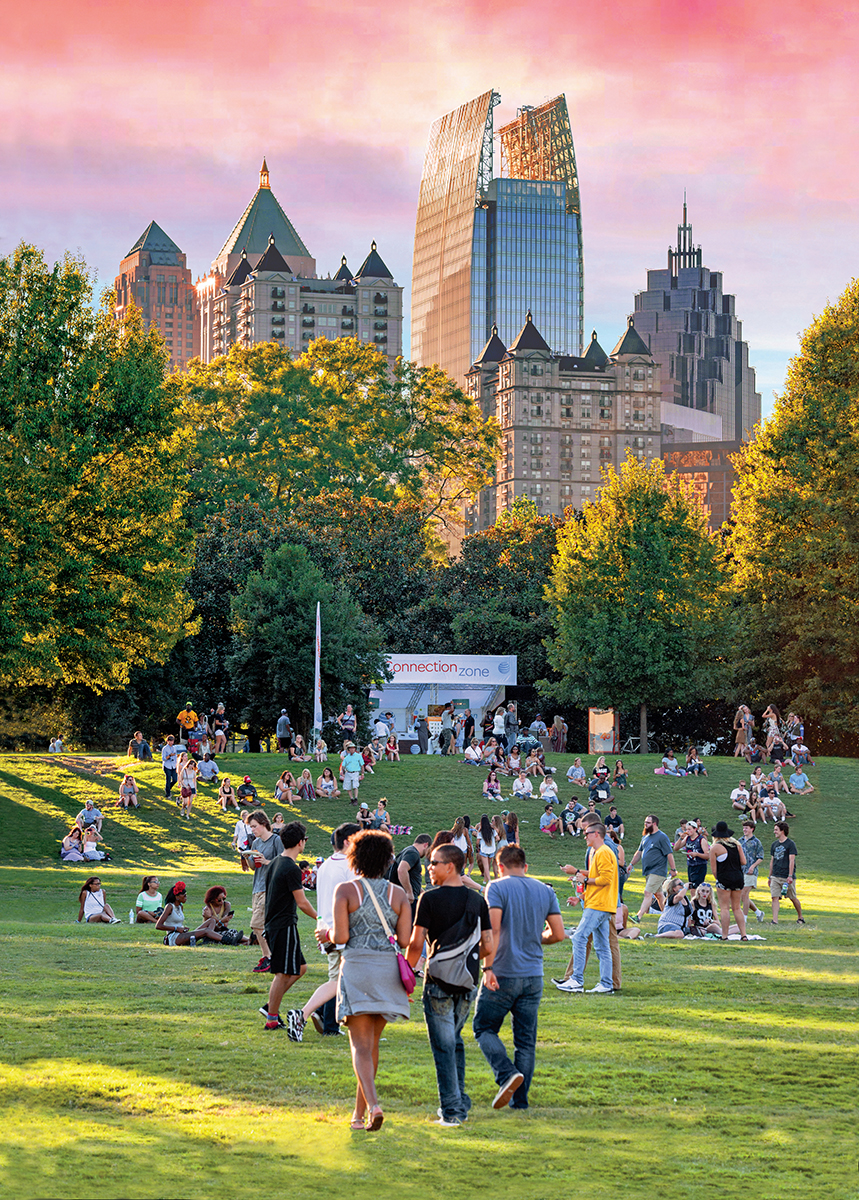 Sept. 18-19
With a varied lineup across multiple stages, Music Midtown returns to Piedmont Park with a lineup including Maroon 5, Miley Cyrus, Jonas Brothers, 21 Savage and Machine Gun Kelly.
Atlanta Pride Festival
Oct. 8-10 (Canceled)
Celebrate the 51st annual Atlanta Pride Festival in Midtown Atlanta. As the largest Pride event in the Southeast and the largest gathering of LGBTQ+ people and their allies in the Southeast, the event highlights marches, educational opportunities, entertainment and a lively parade culminating in Piedmont Park.
ONE Musicfest
Oct. 9-10
The largest two-day urban progressive music festival in the Southeast, ONE Musicfest will be held in Centennial Olympic Park. Multiple stages will host H.E.R., Lil Wayne, The Isley Brothers and Burna Boy.
Shaky Knees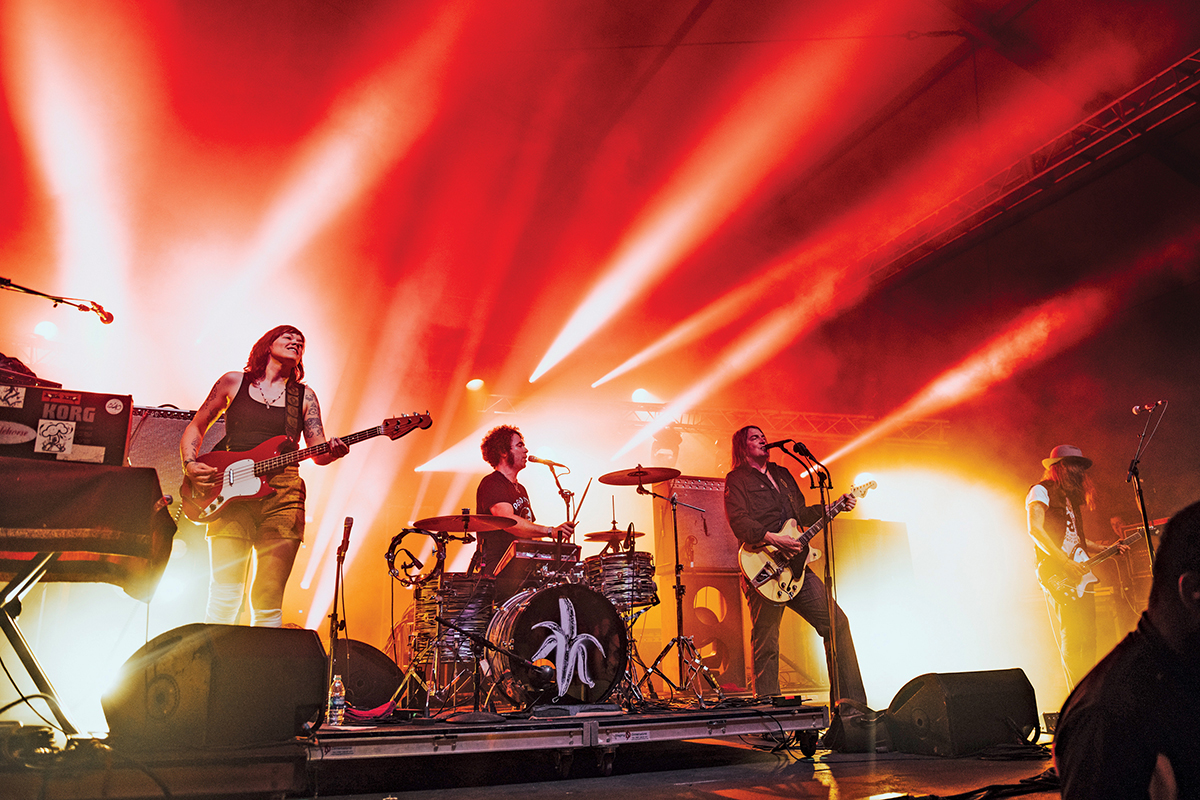 Oct. 22-24
Shaky Knees, the Southeast's top indie rock festival, takes over Central Park for three days and includes Foo Fighters, Run the Jewels, Alice Cooper, The Strokes, Modest Mouse, Living Colour and O.A.R.
AN EVENING AT THE THEATER
Check out these Atlanta performing arts venues for an evening or matinee at the theater.
Fox Theatre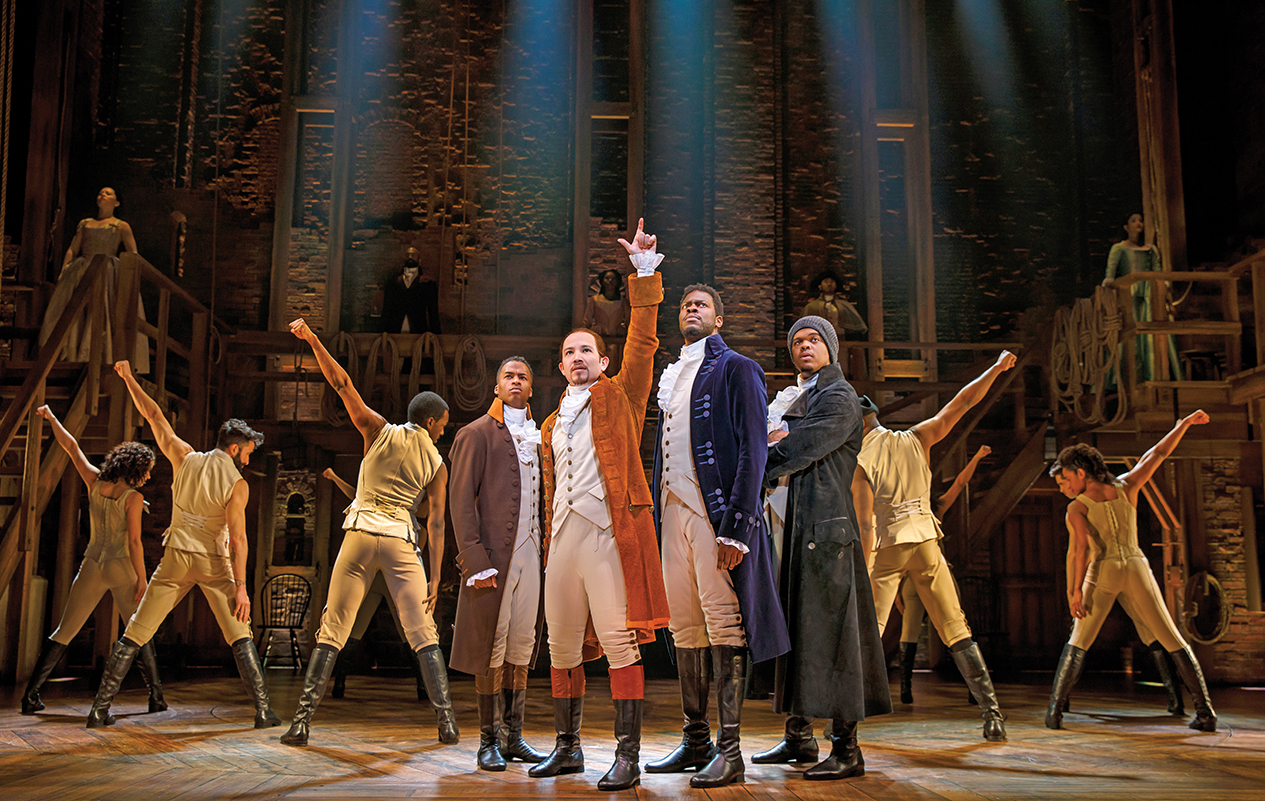 The setting: Old Hollywood elegance meets Arabian nights in Midtown. The ornate theater hosts Broadway shows, films and live music.
What to see: "Hamilton" (through Sept. 26); "Fiddler on the Roof" (Nov. 9-14)
Find tickets to the Fox Theatre
Atlanta Opera
The setting: Cobb Energy Performing Arts Centre hosts one of the finest
regional opera companies in the Southeast.
What to see: "Julius Caesar" (Nov. 6, 9, 12, 14)
Find Atlanta Opera tickets.
Alliance Theatre Company
The setting: The Woodruff Arts Center in Midtown houses the Tony Award-winning Alliance Theatre. The company has premiered more than 100 productions, spotlighting important American musicals and in-depth works.
What to see: The world premiere of "Darlin' Cory" (Sept. 8-Oct. 3); "Hands Up" (Oct. 1-31); "A Christmas Carol" (Nov. 12–Dec. 24)
Theatrical Outfit
The setting: Found in a historic Downtown building, the company stages plays and stories that stir the soul.
What to see: "An Iliad" (Sept. 15-Oct. 10); "Baskerville: A Sherlock Holmes
Mystery" (Nov. 17-Dec. 19)
Find seats for a Theatrical Outfit show.

Out of Hand Theater
The setting: Out of Hand is Atlanta's theater for social justice.
What to see: Equitable Dinners: Lift Every Voice is a series of online conversations featuring guest speakers on a range of topics. Each conversation is launched by a short play and is followed by small group-facilitated conversation. Dinners take place online every third
Sunday from 5 to 7 p.m.
The Eastern
The setting: Found in Reynoldstown, The Eastern is a new state-of-the-art live music venue located in the Atlanta Dairies complex with incredible acoustics.
What to see: Big Boi (Sept. 1); George Clinton & Parliament Funkadelic (Sept. 3); The Connells (Sept. 18); Old Crow Medicine Show (Oct. 7); Watchhouse (Nov. 11)
Discover More
Get to know Atlanta, and discover the best things to do around the city.