7 Popular Irish Pubs in Atlanta
You don't have to be Irish to appreciate a great Irish pub. And since all of Atlanta seems to turn green on St. Patrick's Day, it's a fine time to visit one of Atlanta's several Irish pubs.
The Elder Tree Public House
A hidden gem in East Atlanta, The Elder Tree Public House is a contemporary tavern serving up European beer and classic Irish dishes. If you go for breakfast, try an Irish toast: challah dipped in cream, cinnamon, vanilla eggs and — can you believe it — Baileys. For a dinner appetizer, go for the lamb sliders served with stout mustard and house pickles.
Where: 469 Flat Shoals Ave. SE
Fadó Irish Pub
Modeled after Ireland's famous pub culture, Fadó Irish Pub features dozens of international and local beers. Order corned beef and cabbage to go with your Guinness or opt for the Irish breakfast consisting of two eggs, Irish sausage, rasher, black and white pudding, mushrooms, tomatoes and Guinness cheddar bread. As they say at Fadó, "Paddy Hard."
Where: 273 Buckhead Ave. NE, Buckhead; 933 Peachtree St. NE, Midtown
Gibney's Pub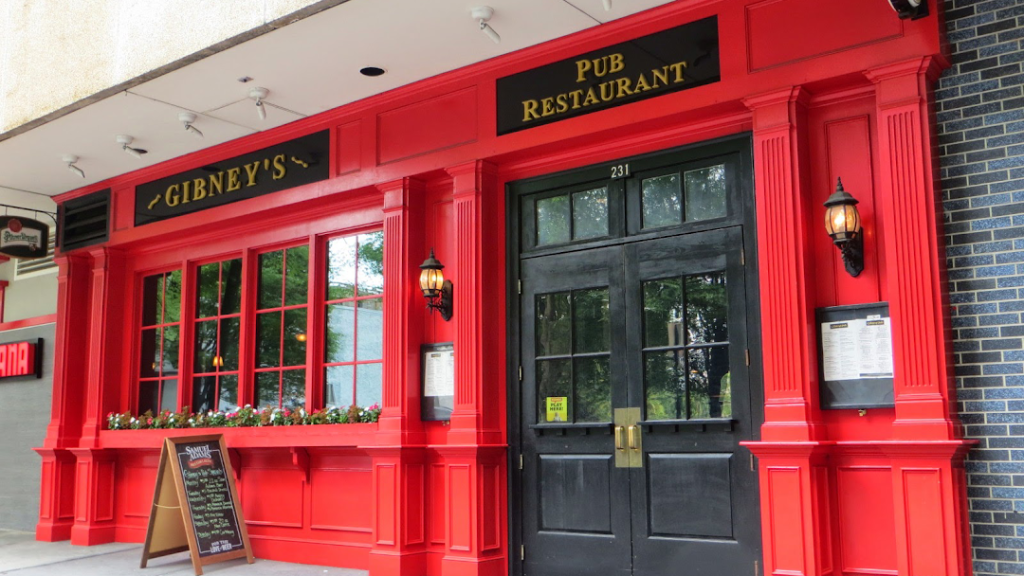 Proudly serving its local neighborhood, Gibney's Pub has been a staple in downtown Atlanta since 1997. In addition to delicious bar bites and drinks, Gibney's also features a wide variety of lively entertainment. Take a chance on your luck at the pool tables, video games and more.
Where: 231 Peachtree Center Ave. NE, Downtown
Limerick Junction Pub
Inspired by Atlanta's history as a railroad and transportation hub, Limerick Junction Pub is named after a rail stop in Ireland. This pub is a casual watering hole for those craving fun times, nightly live music, and delicious dishes. Try out the fried green beans served with house-made Guinness barbecue sauce.
Where: 822 North Highland Ave. NE, Midtown
The Marlay House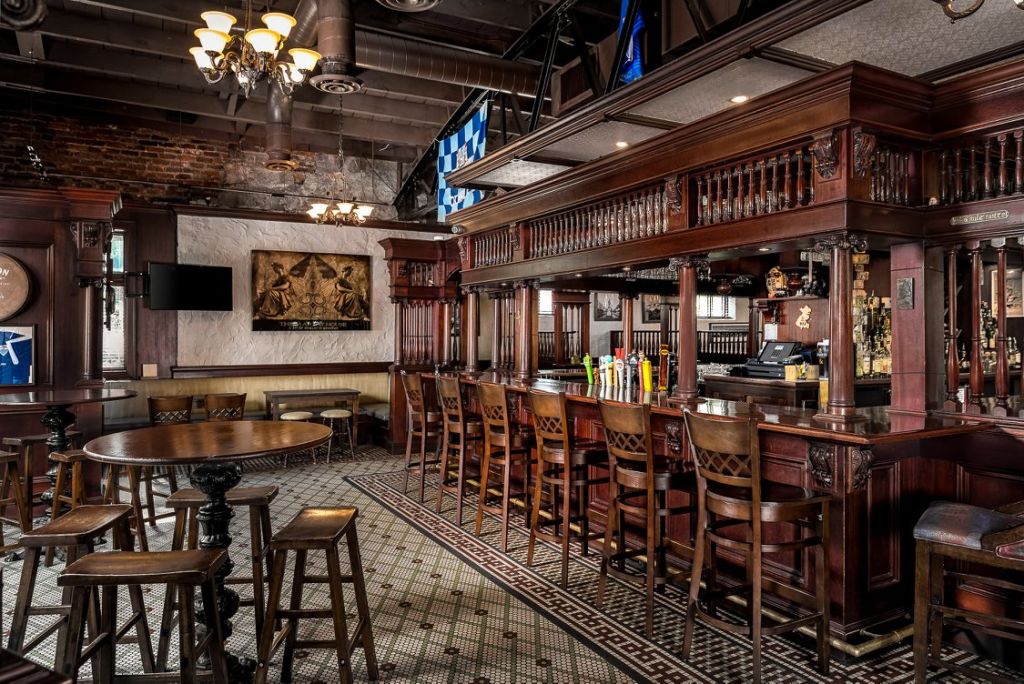 Irish-owned and operated, The Marlay House is an authentic Dublin-style pub located on the eastern edge of metro Atlanta. It's the perfect place to bring all of your friends and family to celebrate the green-themed holiday. Enjoy the popular St. James Gate burger with Guinness-braised beef brisket, caramelized onions and crunchy chips.
Where: 426 W Ponce de Leon Ave., Decatur
Meehan's Public House
Got the munchies? Visit Meehan's Public House during this "Irish season" for the perfect laid-back dining experience. Try the jumbo pretzels with queso and Guinness mustard aioli, opt for fried pickles and local deviled eggs or go all out with Irish bangers and mash.
Where: 200 Peachtree St., Downtown
O'Sullivans Irish Pub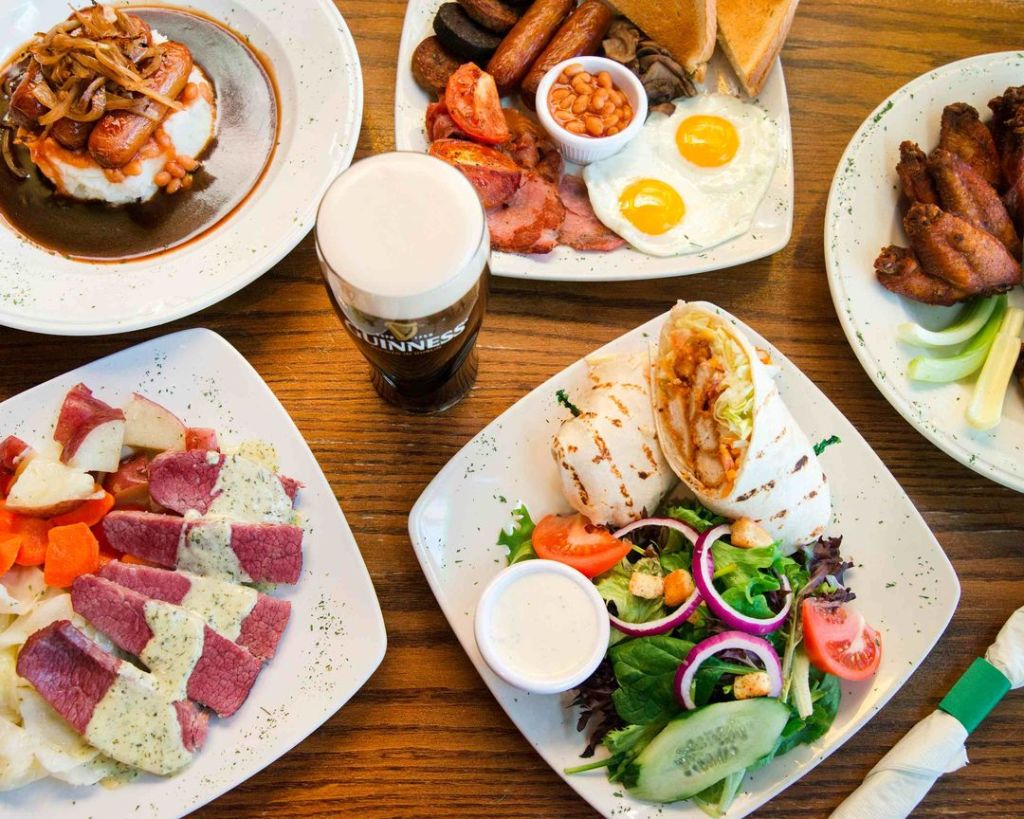 When your stomach begins to growl on St. Patrick's Day, head over to the heart of Decatur Square where you'll find O'Sullivans Irish Pub. The traditional dishes will have you feeling like you're in Dublin. Enjoy their shepherd's pie or Ballina burger.
Where: 111 Sycamore St, Decatur
For a complete list of St. Patrick's Day events in Atlanta check here.
Discover More
Get to know Atlanta, and discover the best things to do around the city.