Where to Eat in Buckhead
There is so much to do in Buckhead. Shop (It's one of the best shopping areas in the South; dare we say, the whole country?). There are museums, art galleries, international businesses and restaurants. Lots and lots of restaurants. Although we may have missed a few, here is a roundup of some of Buckhead's best eateries.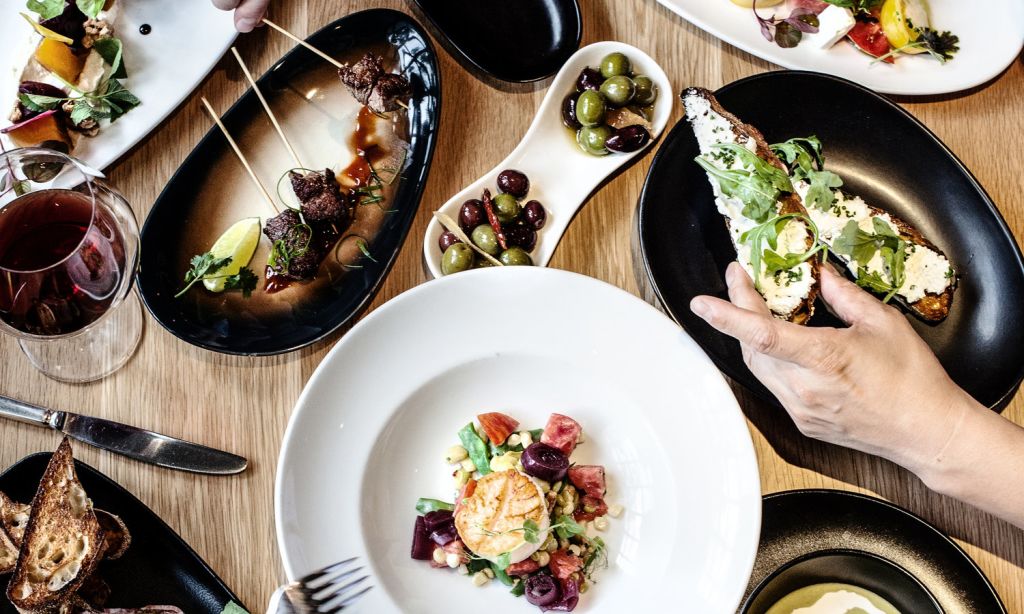 Hotel Restaurants in Buckhead
Buckhead is home to marvelous hotels that fit every budget. For every hotel where visiting movie stars stay, there is one perfect for families or a quick getaway. Of course, Atlanta's hotel restaurants are home to some of the best eateries in the city. Here are a few of our favorites.
The Thompson Hotel's Dirty Rascal features Italian-American dishes led by James Beard-nominated chef Todd Ginsberg of General Muir fame. Try the king crab scampi or spaghetti and meatballs. The Burgess Hotel's signature restaurant, Fia Restaurant, is a welcoming neighborhood restaurant whose menu is inspired by the rustic cooking of the western Mediterranean (many of the dishes are cooked on a wood-fired grill). Located in the Hotel Colee, Sister is the place for comfort food — everything from fried bologna sandwiches to pimento dip. The Betty, located in the Sylvan Kimpton Hotel Buckhead, is akin to a supper club with low-light dining, strong but subtle cocktails and wonderful mid-century staples such as beef cheek stroganoff and spiced magret duck.
The recently opened Americano is an Italian steak house located in the newly renovated InterContinental Buckhead Hotel. The restaurant, under the vision of chef Scott Conant, features an elevated but approachable menu, which ranges from steaks to homemade pasta to Mediterranean seafood. Cassis, located in the Grand Hyatt Buckhead, serves a contemporary menu with a modern American flair. Enjoy Southern she crab soup, BBQ spiced salmon and loaded truffle mac & cheese at the Trade Root restaurant at the Whitley Hotel.
Be sure to check out the spectacular culturally diverse menu with a Mediterranean bent at Three Arches, located in the Hyatt Centric Buckhead Hotel. We highly recommend the roasted beets, roasted harissa prawns and chocolate-covered dates. The famous Nobu Hotel will be open by the end of the year, including Nobu, Hollywood's favorite place for sushi and other dishes such as black cod with miso and Wagyu beef.
Steak Houses in Buckhead
There are always classic pair-ups that bring on strenuous debate — Ginger vs. Mary Ann, the Beatles vs. the Rolling Stones. In Buckhead, the debate over the best steak house historically has been between Chops and Bones. With so many fantastic steak houses now in Buckhead, there are many more options to enjoy and debate.
The years Bobby Donlan spent at Bones served him well when he opened New York Prime Atlanta. A local favorite, New York Prime features USDA Prime-only steaks as well as such seafood dishes as baked shrimp, redfish amandine and sea bass. Ruth's Chris Steak House, located in the Embassy Suites Hotel, features USDA Prime beef that is served on a sizzling 500-degree plate.
Chops is part of the Buckhead Life Group, so you know it's first-rate. The old-school chophouse delights diners with fried lobster tail, wild burgundy escargot au pernod and New York State foie gras. Chops is one of the few restaurants in the country that offers genuine certified Miyazaki Prefecture A-5 Wagyu from Miyazaki, Japan.
Bones often lands at the top of local and national "best steak" lists and for good reason. Opened in 1970 it offers prime beef and fresh lobster cooked to perfection. Located in Phipps Plaza, Davio's Northern Italian Steakhouse offers a gluten-free menu as well as hearty antipasti menu (crispy calamari, burrata peaches) with a variety of steaks including a 16-ounce 55-day prime aged bone-in cowboy and a center cut veal rib chop, plus Italian specialties.
Comfortably sophisticated, the Capital Grille offers a variety of steaks including a 22-ounce bone-in prime rib eye and a filet mignon, served with its signature steak sauce.
Little Alley Steak offers a topnotch charcuterie, appetizers such as roasted bone marrow canoes, chilled shellfish and either wet-aged or dry-aged steaks along with and a seemingly endless wine menu.
No roundup of Buckhead steak houses would be complete with Fago de Chao, a Brazilian steak house that offers the churrasco experience of continuous tableside service of signature cuts of fire-roasted meat. Enjoy options such as beef ribs, top sirloin and pork ribs. Fago also boasts one of the best market tables (salad bar) in the city with vegetables, cheeses, smoked salmon and cured meats.
Budget Friendly Restaurants in Buckhead
Although Buckhead is known for its high-end style, there are a lot of great places to eat that are budget friendly starting with the food courts at Lenox Square and Phipps Plaza — and of course, Waffle House. Here are others to check out.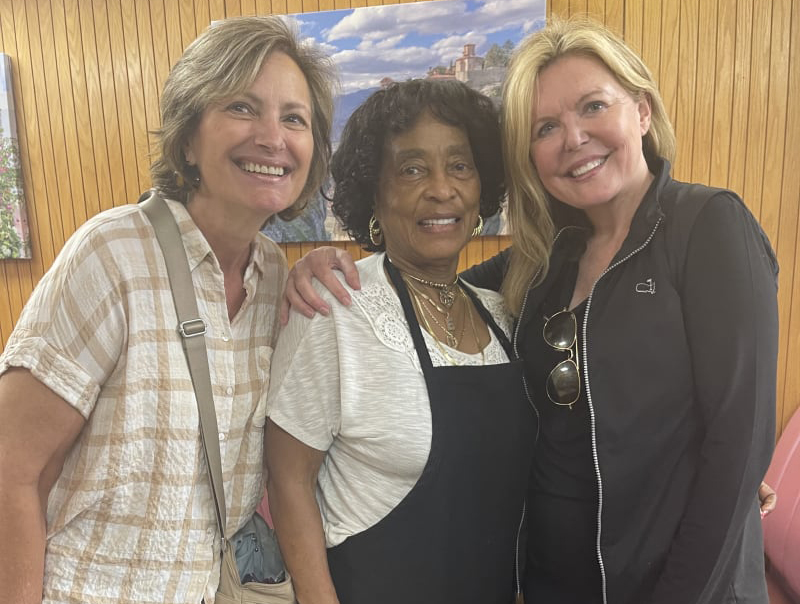 The White House has been around since 1948 and with good reason. The restaurant serves American breakfast fare and Greek lunch offerings in an old-school diner setting. Another plus is to have Ella be your waitress; she's been at the White House for decades. Another local favorite is Henri's Bakery & Deli, which is well known for its deli counter, baked goods and pastries.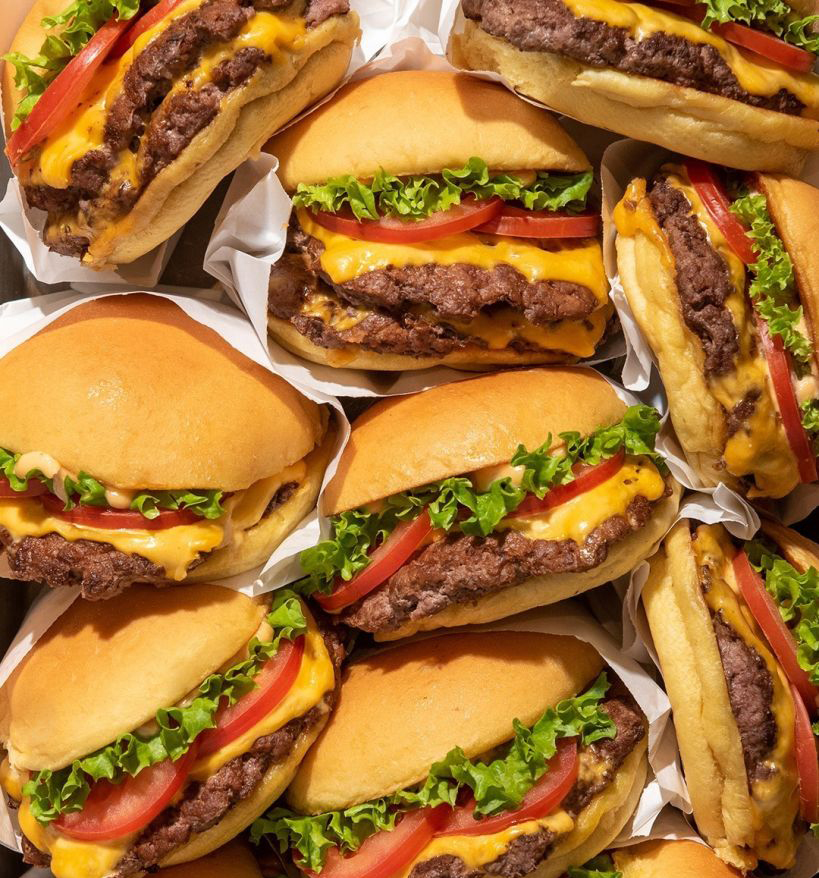 Shake Shack Buckhead is a national counter-serve chain known for its burgers and frozen custard while Dantanna's is an upscale sports restaurant with a wide selection of appetizers, pastas, steaks and salads. Dantanna's also has a cigar bar. Other great sports bars include Irby's Tavern, the Elbow Room, Big Sky Buckhead, Woofs Sports Bar and the Bucket Shop. Speaking of sports, a little outside the center of Buckhead is Boone's, which overlooks the Bobby Jones Golf Course. Play a round and have a nice lunch or dinner.
North Italia opened this year and is a national chain that makes its pasta from scratch daily. True Food Kitchen is the only restaurant fundamentally based on science that works to increase the longevity of people and the planet. You'll find lots of consciously sourced seasonal ingredients with "super powers" to boost your mood. Try the forbidden poke bowl and the butternut squash soup.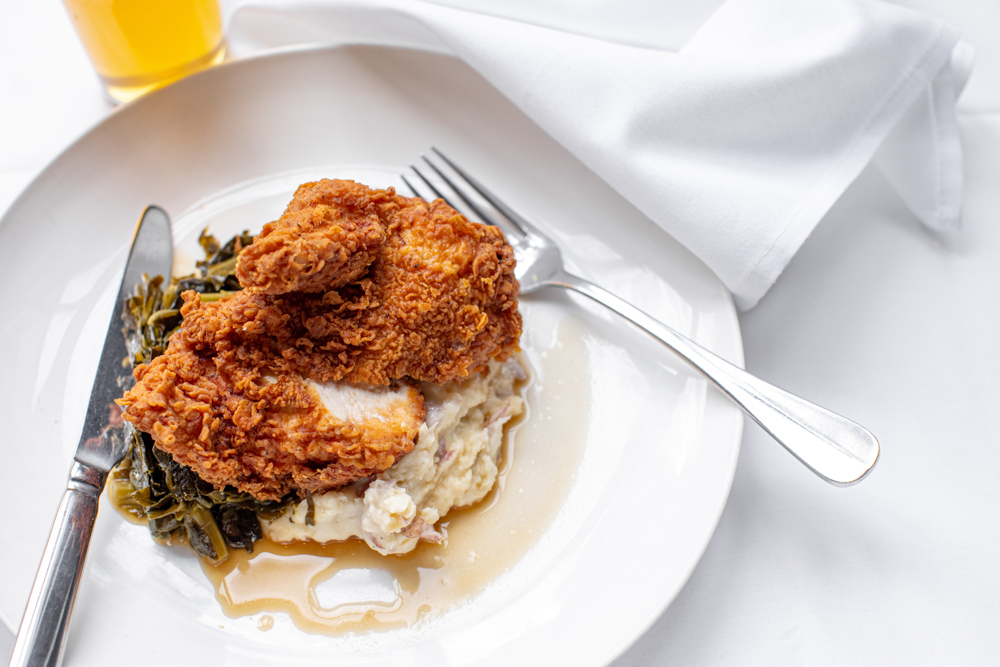 The Big Ketch is a casual seafood restaurant whose dishes are so fresh you'll think you're at the beach. South City Kitchen Buckhead is known for its seasonal, regionally inspired dishes, great weekend brunches and signature fried green tomatoes.
Mission + Market's kitchen is led by chef Ian Winslade (who beat Bobby Flay) and features fresh and inventive West Coast-inspired flavors. The Southern Gentleman is a Southern-inspired gastropub that serves local favorites such as whipped pimento cheese, white cheddar hush puppies and, of course, buttermilk fried chicken.
Fresh2Market offers creative salads and soups while local favorite Highland Bakery serves elite coffees as well as pastries and healthy comfort foods including sweet potato pancakes, country fried steak and a tofu scramble.
Seven Lamps features fresh, local craft foods that it dubs "elegant comfort" food. Standards include sautéed Georgia shrimp, fire roasted carrots and smoked pork chop.
Ethnic Restaurants in Buckhead
Buckhead is an international destination, so it's only logical that it would have a variety of memorable ethnic restaurants.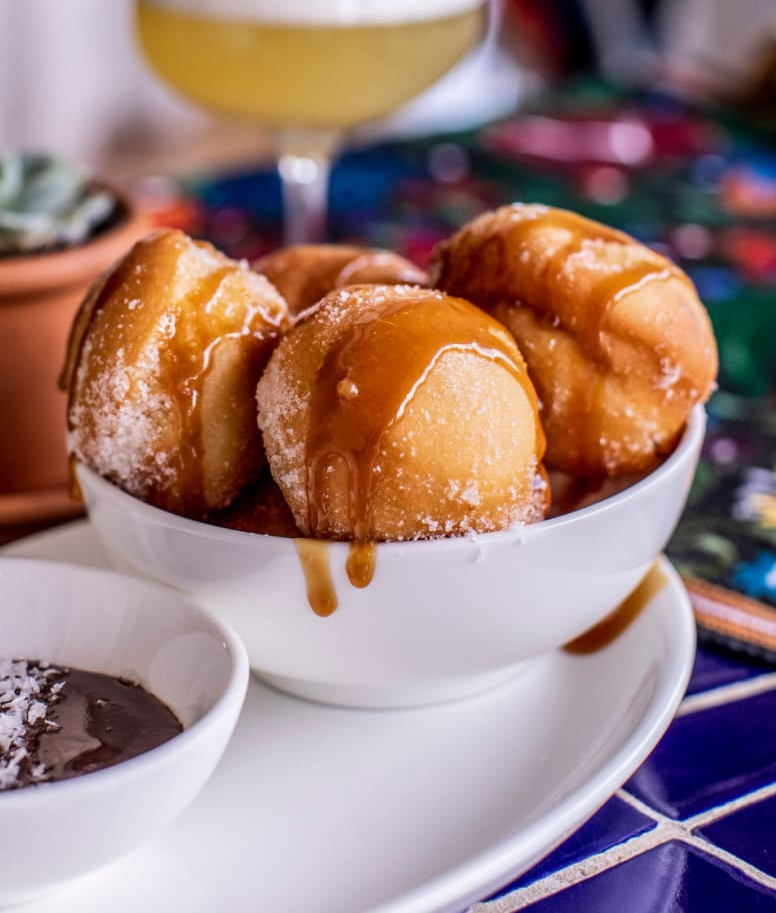 For budget-friendly light French cafe fare, head to Café Lapin for dishes such as salads, quiche, poulet scallopini and its signature meatloaf. Warning: it's BYOB. A few doors down from Café Lapin is Jalisco, a Mexican restaurant that has been a local favorite for more than 40 years. Chido & Padre takes you to the eateries of Oaxoca, Puebla and Sinaloa and serves Baja Californian and coastal Mexican fare.
Yebo Beach Haus fuses South African flavors with New American cuisine and is definitely the place for ostrich sliders and bobotie crêpes. Chai Yo Modern Thai offers a contemporary take on Thai classics while the Iberian Pig brings a selection of delicious, shareable Spanish-inspired tapas as does the Gypsy Kitchen, which offers shareable Spanish snacks and plates with Moroccan and Indian hints.
APT 4B is an eclectic, intimate and funky restaurant that is a fusion of a vinyl bar and modern Caribbean restaurant. Ecco delivers bold European flavors with old-world styling. Must-tries include Parisian gnocchi, flatbreads and fried goat cheese.
Le Colonial celebrates the spirit of Saigon in the 1920s and features French-Vietnamese foods. Be sure to order its crispy shrimp and pork roll, pan-seared chicken dumplings and spicy shrimp stir fry in addition to its signature dish, crispy red snapper. Another French gem is Anis Cafe & Bistro that serves up authentic foods that will make you dream of going to Provence. Enjoy escargot au pastis, tartare de tomate and saucisses merguez grillées.
Storico Fresco Alimentari e Ristorante has been a minimalist Italian restaurant and specialty store that sells handmade pasta and imported goods since 2009. Maggiano's is always a favorite for family-friendly dining.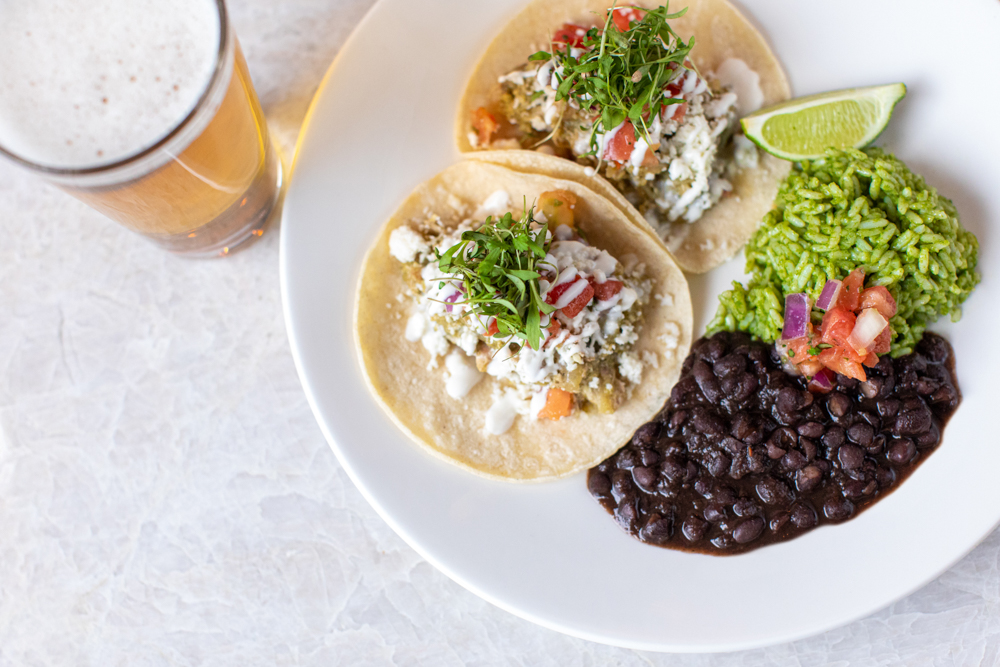 F&B is the third generation of a beloved Atlanta restaurant, Brasserie le Coze. The family-run business serves signature French cuisine with a unique beverage program. Try the goat cheese carte, lobster crepe and seafood pasta. Those wanting inventive Mexican fare with regional influences and Latin-inspired cocktails should head over to Alma Cocina for dishes such as roasted chicken mole, crispy Baja fish and one of the best tequila selections in town.
Where to Splurge in Buckhead
Sometimes there is a special event that calls for a celebration and sometimes you simply want to get dressed up and make it a night. Here are our favorite bust-the-budget places.
Lucian Books and Wine has delighted Atlantans and national food critics with its beautiful books, smart wines and thoughtful food. The intimate cafe landed on Bon Appetit's top 50 best new restaurants for 2022. Enough said.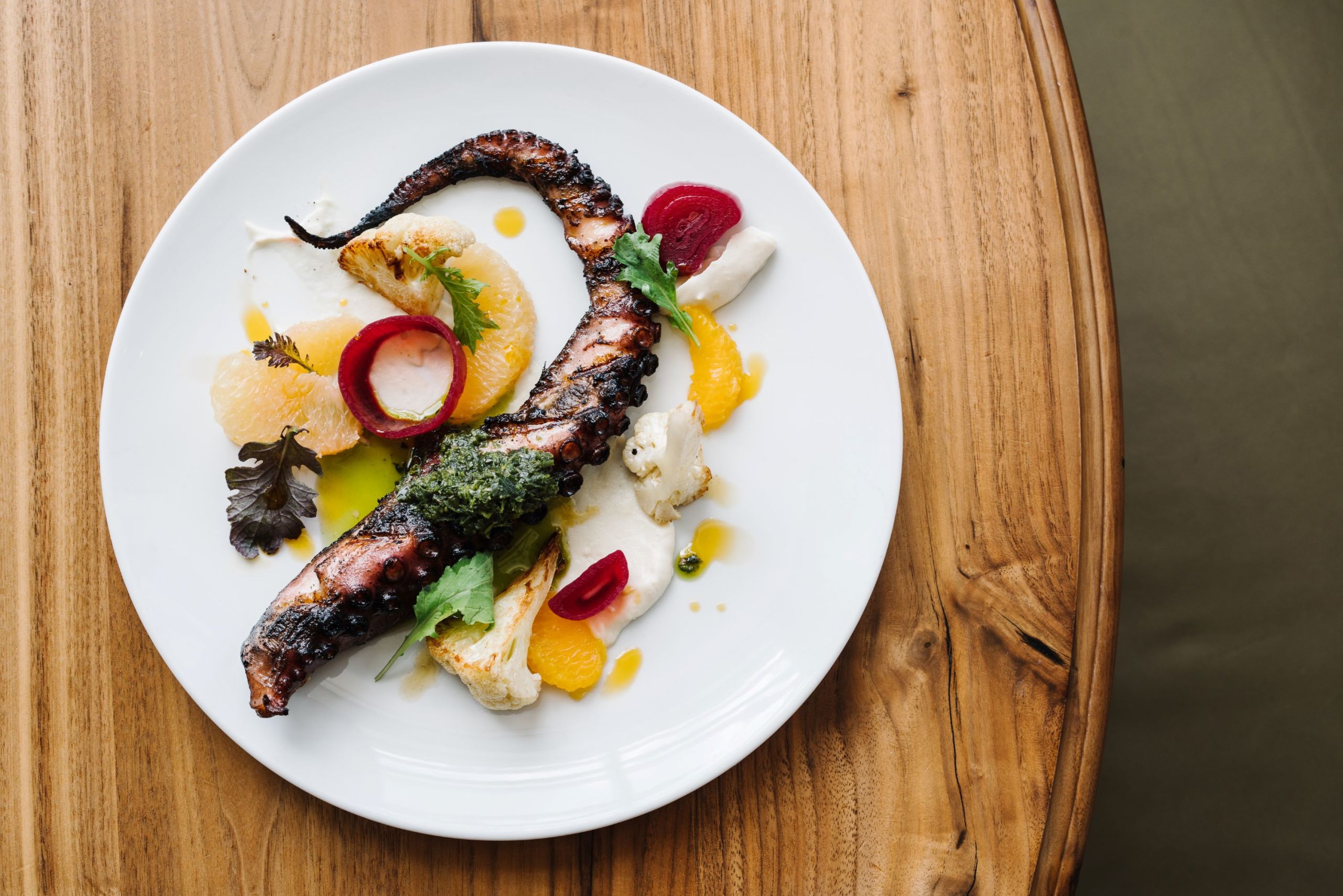 Le Bilboquet brings a little bit of Parisian cafe culture with blue velvet banquettes, a rotating collection of paintings and fantastic food that includes les salade de betteraves et chevre, braised rabbit leg and escargots de Bourgogne. The brainchild of chef-owner Ford Fry, St. Cecilia serves coastal European food with small plates such as cured meats and grilled octopus as well as pastas and seafood. Also from the fabulous Ford Fry is King + Duke, which serves delicious dishes as tuna tomahawk and duck shank that are cooked over a wood fire.
Umi, under the direction of sushi master Fuyuhiko Ito, attracts movie stars as well as those who love outstanding sushi and Japanese food. Hot items such as baked lobster tempura, sautéed foie gras and black cod miso and a selection of "aburi" or slightly cooked sushi-grade fish accompany an assortment of starters, soups, salads, sashimi, nigiri and specialty house and traditional rolls.
Aria, under the direction of Gerry Klaskala, is the perfect place for hearty dishes served with an elegant twist. Make sure to order the short rib of beef, butter-braised Maine lobster and pastries from Kathryn King.
Atlas in the St. Regis Atlanta is a sophisticated restaurant where each dish tells a story and the menu is focused on using the freshest and most seasonal produce. Brassica, in the Waldorf Astoria Atlanta Buckhead, is a Franco-Southern restaurant that showcases fresh ingredients and chef Christophe Le Métayer's melding of his French training with Southern specialties. We recommend the Dover sole Normandy Cream sauce and (for breakfast) the duck confit hash.
The Kings of Buckhead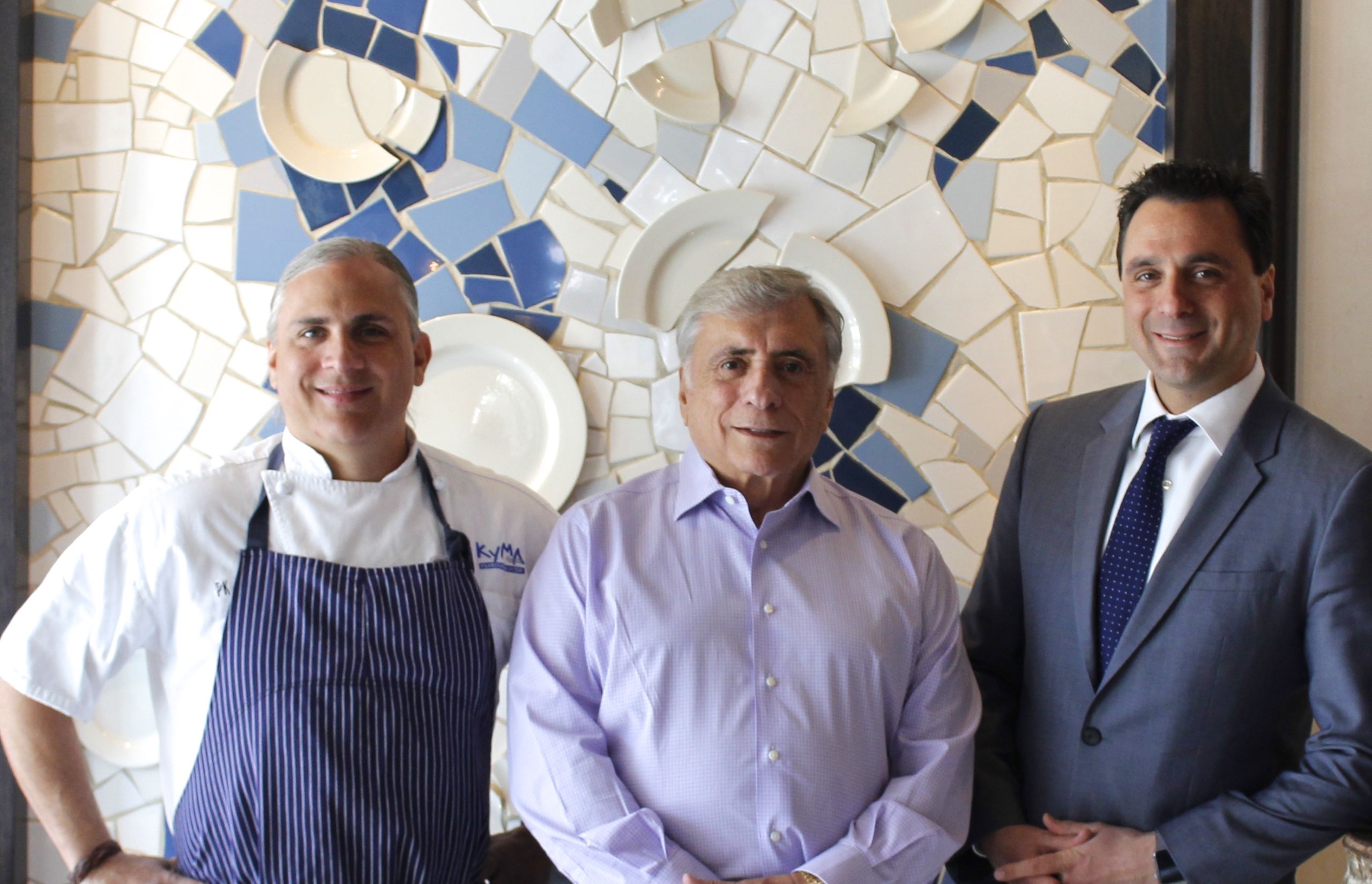 More than 40 years ago Pano Karatassos and Paul Albrecht introduced fine dining to Buckhead with Pano's & Paul's, and Karatassos has not stopped bringing world-class restaurants to the area. Today, with his two sons, Niko and Pano I., the family runs a restaurant dynasty that is world class. Now under the Buckhead Life Restaurant Group umbrella, the family has fed and delighted guests with several restaurants. One of the best selections of fresh fish and seafood can be found at the Atlanta Fish Market. Try the sushi, skillet seafood "Newburg" au gratin and Block Island swordfish cooked your way. Chops and the Lobster Bar are perfect for impeccable food and wine. Kyma, under the director of Pano I. Karatassos, serves Greek and seafood dishes that have caught the adoration of foodies worldwide. Not to be missed are the Bbf lamb pie and the lamb chops.
For some of the best French cuisine, go to Bistro Niko and order its light Gruyére cheese puffs, coq au vin and escargots en croȗte. Pricci serves classic Italian dishes with a modern flair. Local favorites include risotto ai fungi, grilled branzino and cacao e pepe. For light fare, try the Corner Cafe and take home some of its baked goods from the in-restaurant store.
For more information about Buckhead, check our Buckhead Neighborhood page. Before or after dining, find out where to shop in Buckhead. After exploring, shopping and eating, a person's gotta sleep. Buckhead has plenty of hotels for getting some ZZZs.
Discover More
Get to know Atlanta, and discover the best things to do around the city.