Creature-Craving Attractions
Take a walk on the wild side with these incredible animal-based Atlanta attractions
When it comes to creatures great and small, ATL has got you covered with world class attractions from fins to fur. Georgia Aquarium and Zoo Atlanta don't just showcase amazing animals from around the world, each is also committed to research and conservation efforts to help preserve the future of many endangered and threatened species. Discover immersive programs and close-up experiences.
Georgia Aquarium
At the largest aquarium in the Western Hemisphere, you'll discover one of the most diverse collections of aquatic animals anywhere. Georgia Aquarium has more than 500 species of sea animals from around the world, and are on display in seven distinct galleries, with habitats ranging from tropical to arctic. 
One of the top aquariums in the country, Georgia Aquarium was also named one of the Top 10 Aquariums in the world by TripAdvisor Travellers' Choice.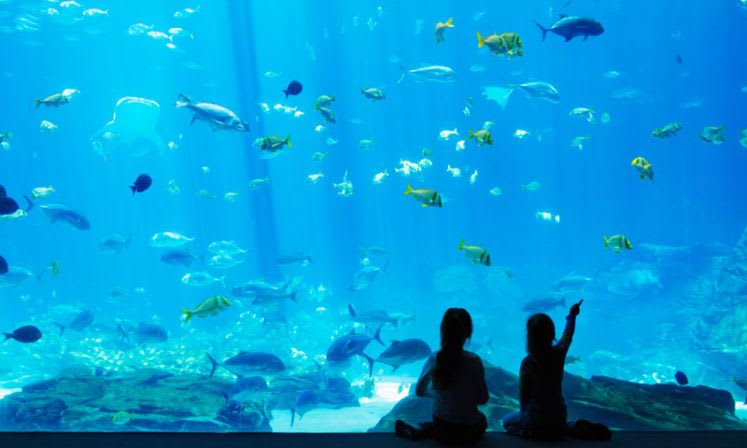 Hear the musical sounds of the arctic beluga whale, get up close and personal with dolphins, sea lions, African penguins, sea otters, and more. You can even swim with spotted whale sharks and manta rays in the world's largest aquarium habitat. With 10 million gallons of exhibits, there is plenty to discover here. Specialty experiences include Behind the Seas Tours and Sleepover Under the Sea.
Conservation is an integral part of Georgia Aquarium's mission. Its efforts have been showcased on Animal Planet. The Aquarium is involved in research on whale sharks in the Yucatán Peninsula, penguins in South Africa, manatees in Mexico, beluga whales in Alaska, and loggerhead sea turtles on the Georgia coast, just to name a few. 
Two gift shops to shop for treasured items to take home, and Cafe Aquaria for sandwiches, salads, pizza, pasta and dessert means you can plan an entire day at Georgia Aquarium.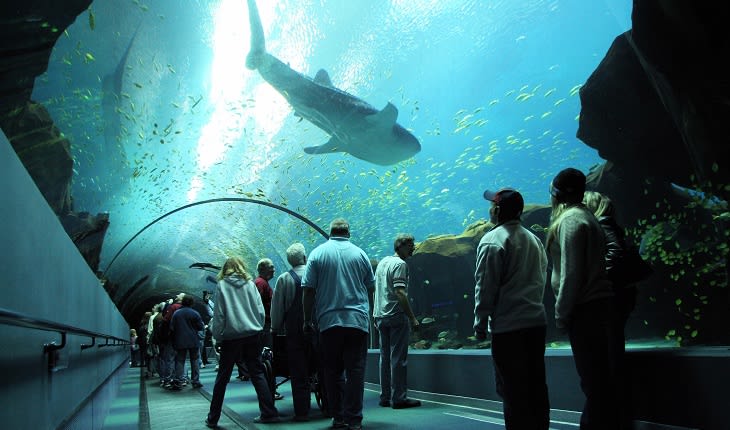 Zoo Atlanta
One of only four zoos in the U.S. that house giant pandas, Zoo Atlanta is home to more than 1,000 animals representing more than 200 different species from around the world, from native Georgia wildlife to rare endangered species.
After you visit Ya Lun and Xi Lun, twin Giant Pandas who were born at the zoo in 2016, take a stroll through The Asian Forest and see giant otters, sun bears, Komodo dragons, Sumatran tigers, tanukis—Japanese Raccoon Dogs—and red pandas—which also bear a resemblance to raccoons.
The Asian Forest is also home to one of the largest zoo populations of orangutans. Watch their progress on monitors while they play computer games and solve puzzles using touch screens in their habitats as part of the The Orangutan Learning Tree Project.
In The African Rainforest, you'll find the nation's largest population of gorillas. Watch elephants and giraffes roam the African Savanna, and discover red kangaroos, cockatoos, kookaburras, and cassowaries at Outback Station. Those who prefer animals of the slithering variety will delight in Scaly Slimy Spectacular: The Amphibian and Reptile Experience, which features more than 70 species in a 111,000 square-foot complex.
Behind-the-Scenes tours offer up close and personal experiences feeding elephants, tortoises, lions, pandas, and lemurs that will create memories that will last a lifetime. 
Little tykes will love a ride on the endangered species carousel or the Zoo Train or a run through the splash fountain. At the petting zoo, they can feel the nibble of Nigerian dwarf goats, Southdown babydoll sheep, and kunekune pigs. More adventurous youngsters can climb the rock wall, or take a swing through the Treetop Trail, a ropes course with a small zipline.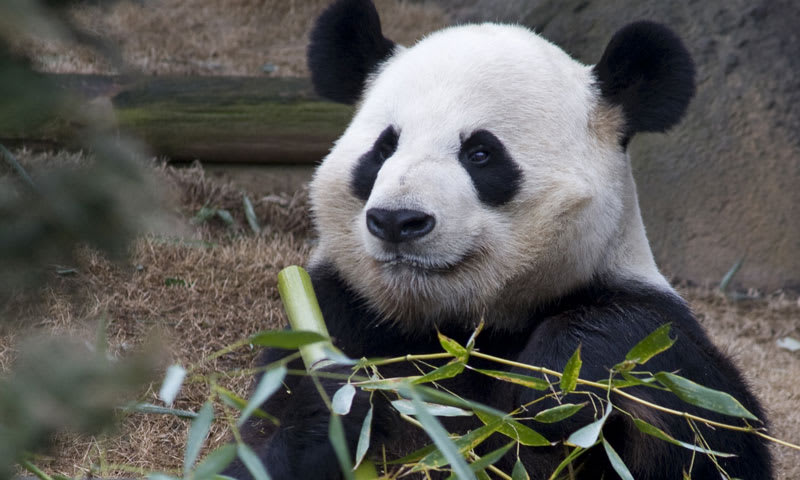 Zoo Atlanta is also involved in international conservation initiatives with Asian turtles, Panamanian frogs, and nearly two dozen other species including the black rhino, African elephant, giant panda, gorilla, orangutan, otter, komodo dragon, red panda and Sumatran tiger.
Year-round special events at Zoo Atlanta include Brew at the Zoo, Boo at the Zoo, Jungle Bells, Gorilla Egg Hunts, Survival Safari, Nightcrawler Overnights and adult or family zoo yoga, making a visit to the zoo a treat anytime of year!
Discover More
Get to know Atlanta, and discover the best things to do around the city.