10 Atlanta Venues with a View
From Formal to Fun: Georgia World Congress Center and Downtown Atlanta
Downtown has an eclectic feel—new construction merges with the historic brickwork of old Atlanta. There is no shortage of amazing venues and restaurants within the walkable convention and entertainment district that showcases the city so well. Here are a few options that really dazzle!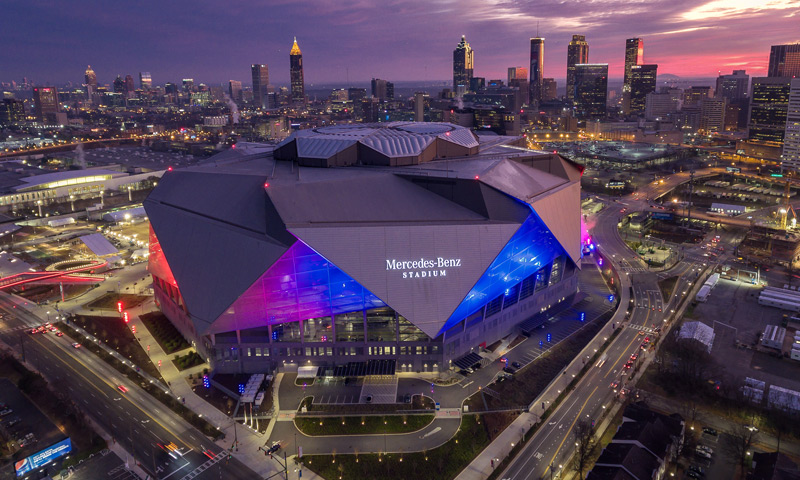 Whether you are booking a suite for your event or the game, breathtaking views of the venue and the sky via the stadium's retractable roof will ensure a unique setting, no matter the occasion.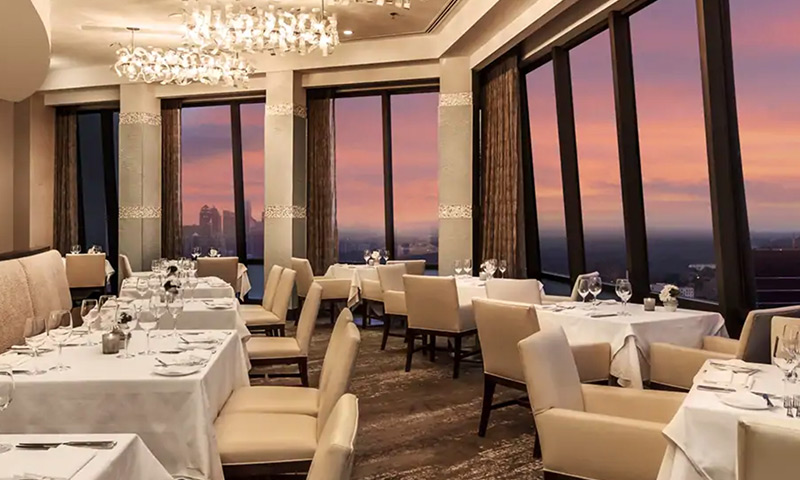 Eastern European cuisine is served high in the sky at Hilton Atlanta's rooftop restaurant. Attendees can sip Nikolai's signature Moscow Mules on the outdoor terrace while scanning the beauty of Atlanta's impressive skyline.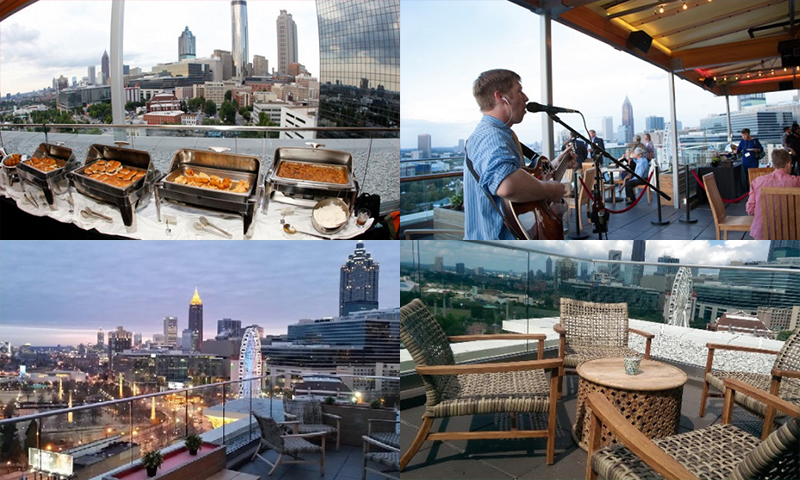 Nestled a bit further out from the towering buildings of Downtown, SkyLounge offers luxurious patio furniture, live music and perfectly mixed drinks as the ultimate unwinding experience for your group.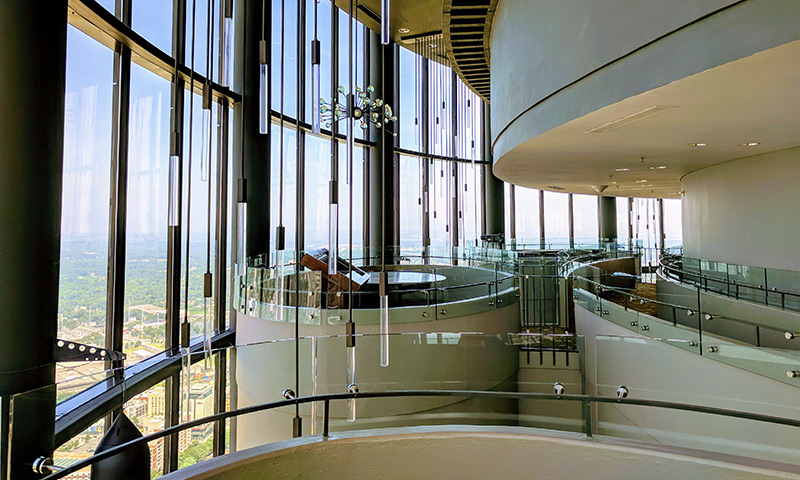 752 feet above the city is a contemporary American restaurant that boasts supper club-type booths nestled in private nooks throughout the space. It's an out-of-this-world venue.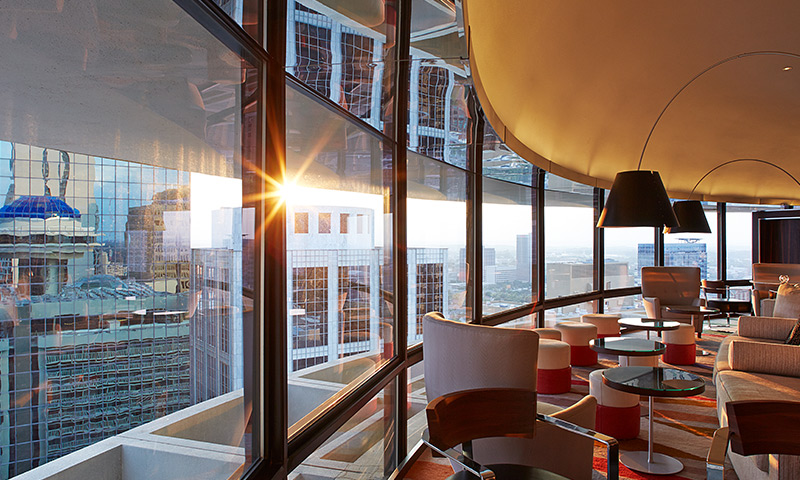 This circular restaurant features panoramic views of Atlanta. Let your attendees see all sides of the city as they stroll around the venue with a finely crafted cocktail and tasty hors d'oeuvres.
Neighborhood Views
If your group is looking to venture beyond Downtown, there are many unique and visually stunning restaurants and locations to consider.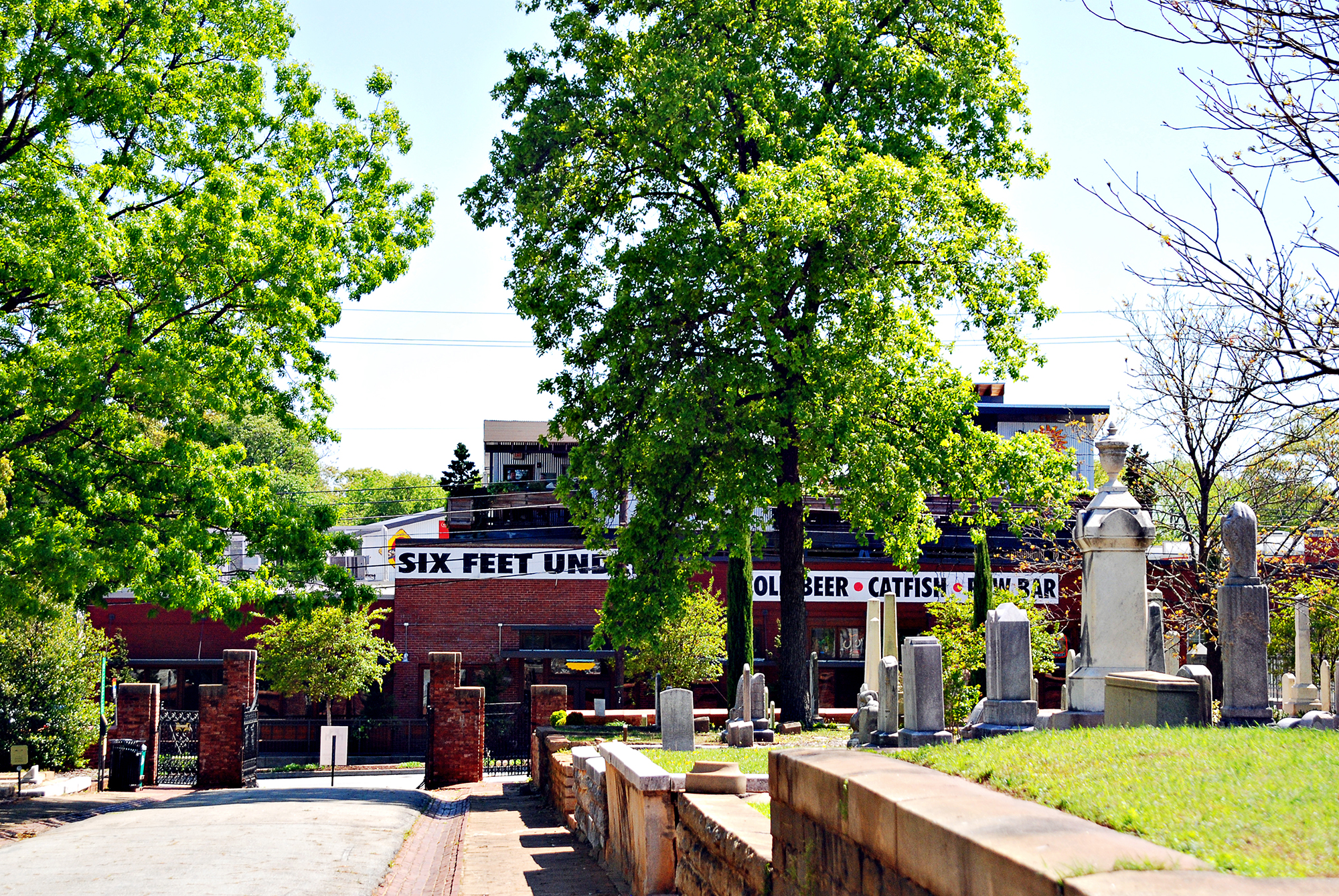 This unique venue, located in Grant Park, sits across the street from Historic Oakland Cemetery (Six Feet Under. You gotta love it.). With a funky terrace overlooking the graveyard, guests can dine on seafood and drink craft beers until they expire from satiation!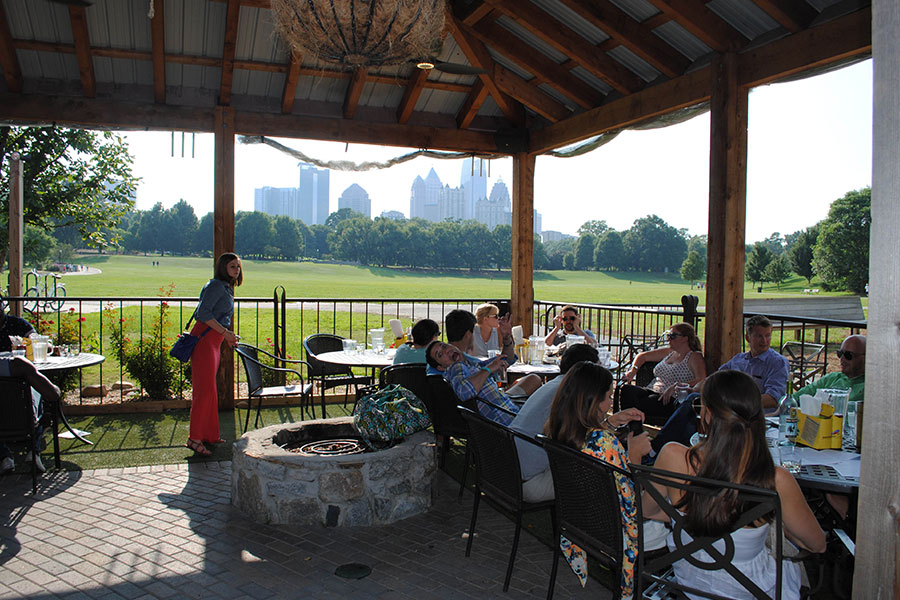 This urban patio overlooks Piedmont Park and hosts live music frequently. Park Tavern is a favorite of many locals, so it's a great way to get your group to mix and mingle at an authentic Atlanta venue.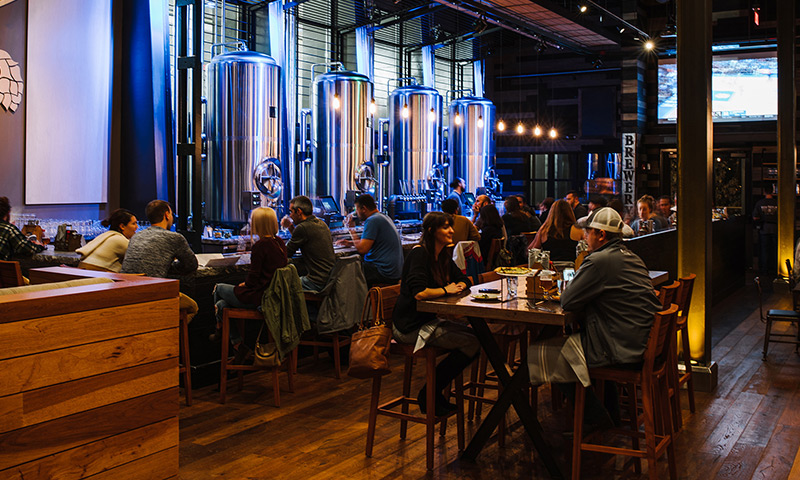 Located directly on the Atlanta BeltLine Eastside Trail, New Realm's extensive taproom and distribution center not only host tours of the facility, but also offers amazing panoramic views.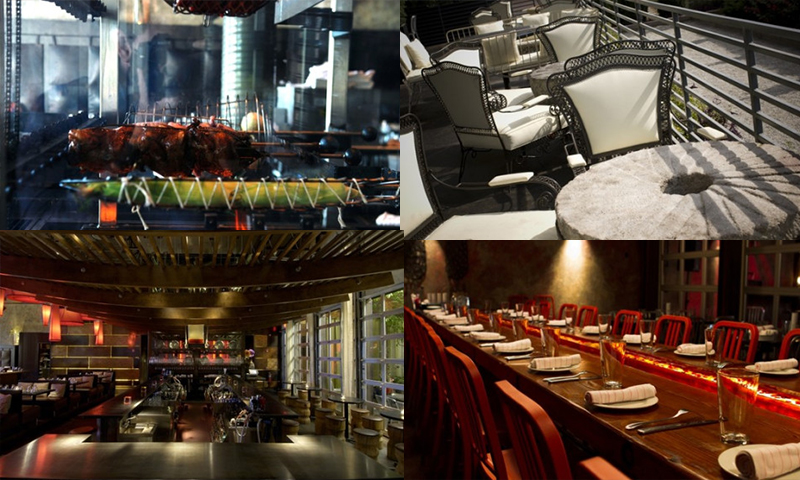 Groups can sip specialty cocktails and excellent crafted drinks while enjoying the tops of Atlanta's skyscrapers peek through surrounding treetops. Two Urban Licks is also easily accessible from Atlanta BeltLine's Eastside Trail.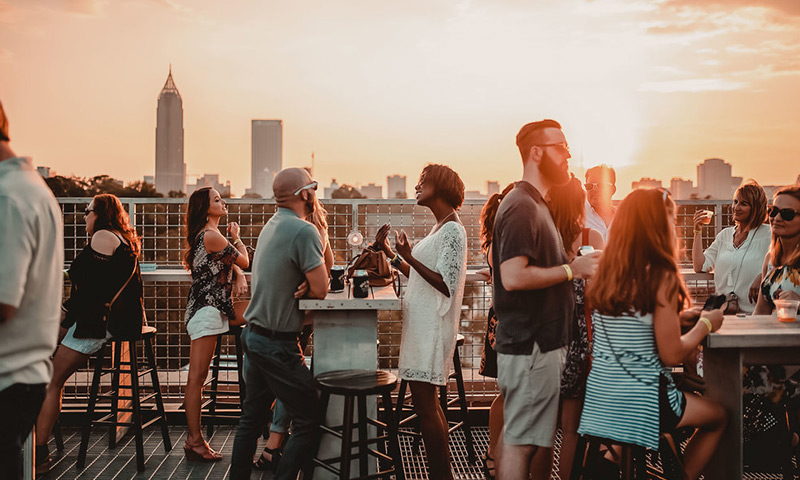 Another Atlanta BeltLine spot sits atop Ponce City Market. Nine Mile Station is an elevated beer garden, complete with unobstructed views of Atlanta's skylines spanning from Buckhead to Downtown.
Atlanta understands that inspiring spaces help spark the productivity of your event. Reach out to the Atlanta Convention & Visitors Bureau's team for more venue insights and ideas for your next Atlanta meeting.
Discover More
Get to know Atlanta, and discover the best things to do around the city.