Atlanta Pride Festival
The largest pride festival in the Southeast
This event may have been changed due to COVID-19 outbreak precautions. Please check official event and venue websites to confirm the status.
When: October 9-11, 2020 (Friday-Sunday). This event has been rescheduled as an online event. For more information, please see the Pride Festival website.
Where: Online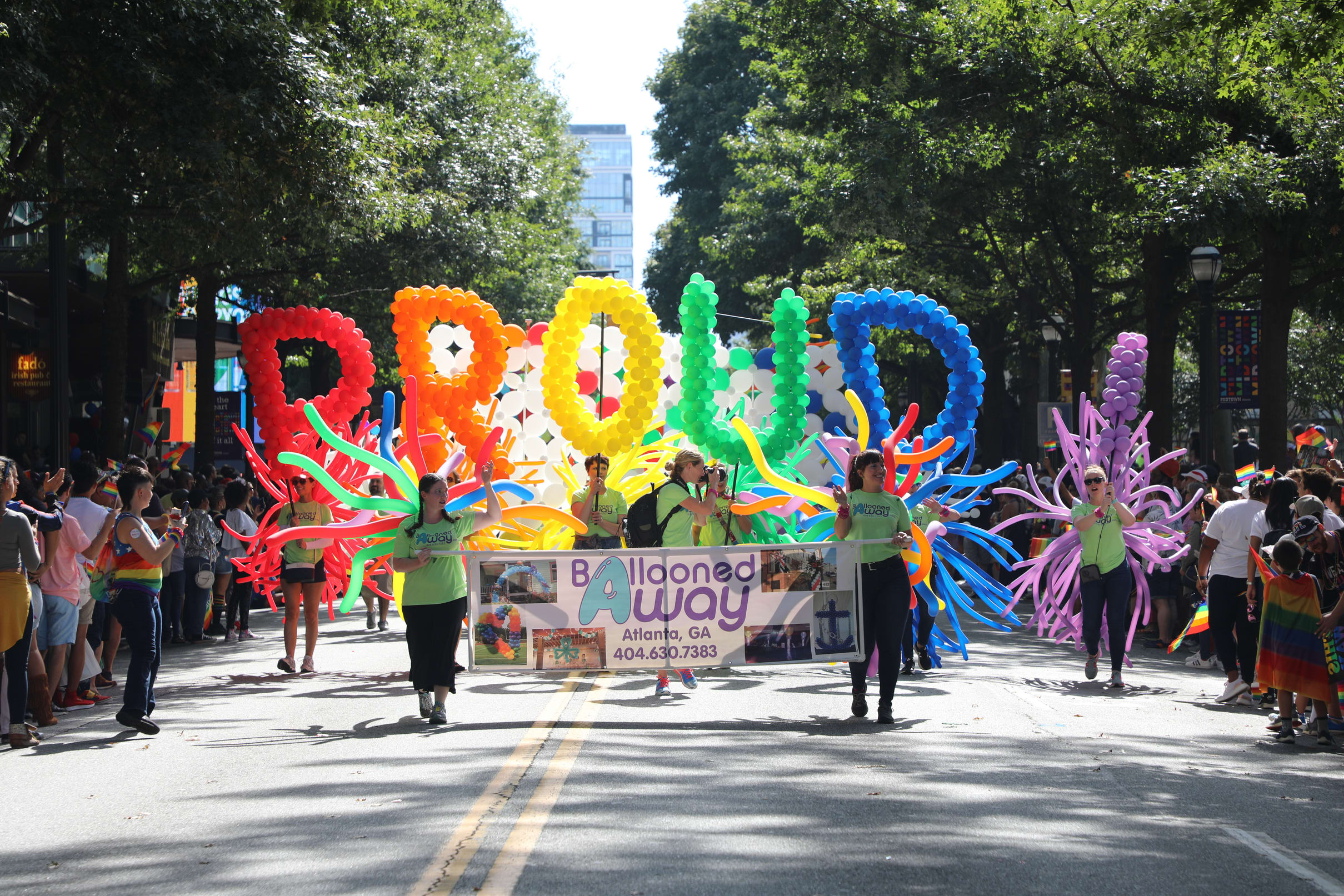 With the largest pride festival in the Southeast, Atlanta Pride returns to Piedmont Park each October following National Coming Out Day. Celebrate diversity and community during a week-long extravaganza with live entertainment, cultural exhibits, the giant Pride parade, and Marketplace featuring more than 200 vendor booths, as well as tons of restaurant and nightlife promotions.
Other events taking place during Atlanta Pride Weekend are the Pride Car and Motorcycle Show, Dyke March, and Trans March. Wrap up the weekend with the Atlanta Pride Parade, a march through the heart of the city, filled with gorgeous costumes, floats, music and more!
2020 Virtual Pride Festival schedule
View a schedule for 2020 virtual events here.
2019 Pride Festival schedule
Official Atlanta Pride Kick Off Party
The festival kicks off with the city's best cocktail party.
When: October 11th, 2019, 7 p.m. – 11:30 p.m.
Where: Georgia Aquarium, 225 Baker Street NW
Cost: $40
Trans March and Rally
The trans march celebrates and promotes visibility of the Trans community.
When: October 12th, 2019, 1:45 p.m.
Where: Assembly begins at 1:15 p.m. at the Charles Allen Gate
Atlanta Pride Dyke March
The Dyke March, with its focus on women, unites to create an atmosphere of inclusion and community.
When: October 12th, 2019, 5 p.m.
Where: Assembly begins 4:30 p.m. at the Charles Allen Gate
Atlanta Pride Parade
Parade Route: The Atlanta Pride Parade begins at the Civic Center MARTA Station, then merges from Ralph McGill onto Peachtree Street and heads north. The parade then turns east onto 10th Street and follows 10th Street to the Charles Allen Gate entrance of Piedmont Park, where the parade ends.
When: October 13th, 2019, 12 p.m. – 2 p.m.
Where: Civic Center MARTA Station
Know before you go
How much does it cost to attend the Atlanta Pride Festival?
The two-day Atlanta Pride Festival is free to the public. Donations are appreciated.
Pride Festival contact information
The Atlanta Pride Committee Inc.
1530 DeKalb Ave NE, Suite A
Atlanta, GA 30307
Discover More
Get to know Atlanta, and discover the best things to do around the city.