Actividades Gratis para Hacer en el Otoño en Atlanta
Atlanta es una ciudad que tiene mucho para disfrutar sin tener que pagar costo de entrada. Aquí te ofrecemos una lista de opciones para pasar un rato agradable sin tener que romper la alcancía.
Piedmont Park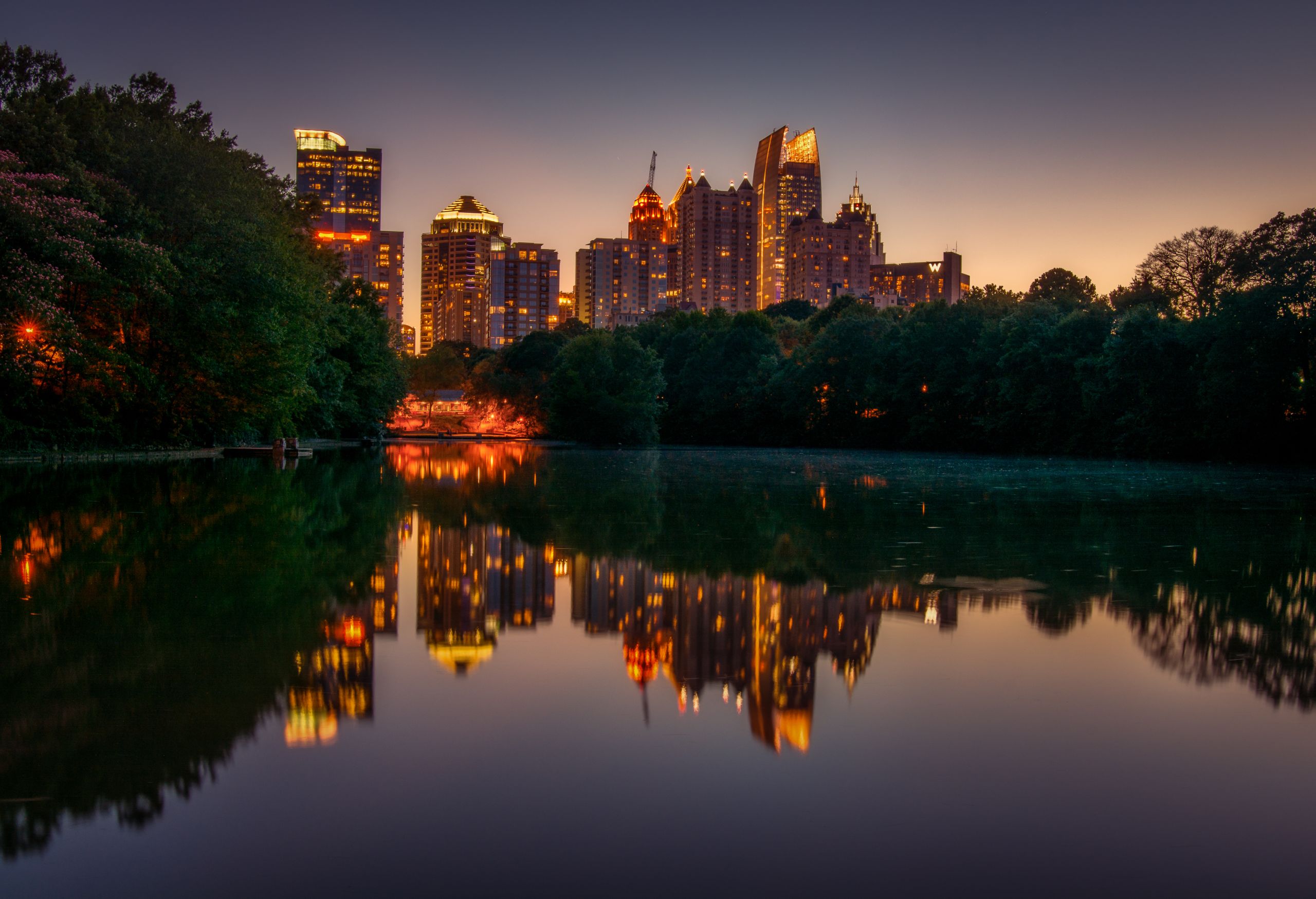 No hay nada más bello en el otoño que ver el color de las hojas de los árboles cambiar. Visita Piedmont Park y sumérgete en la vegetación. Puedes usar el Street Workout Park ejercitándote en un gimnasio al aire libre, o puedes relajarte haciendo un dia de campo en cualquiera de sus áreas verdes.
Martin Luther King Jr. National Historic Site
Atlanta forma parte importante del movimiento por los derechos civiles. Visita el vecindario de Sweet Auburn en el centro de la ciudad y explora el nombrado parque histórico nacional conmemorando al legendario Martin Luther King Jr. Ahi podras tomar un tour de la casa en la que nació y visitar otros centros importantes como Ebenezer Baptist Church donde fue bautizado e impartió su primer sermón como pastor de la iglesia, y visitar el International World Peace Rose Garden, un jardín dedicado a la paz mundial.
Centennial Olympic Park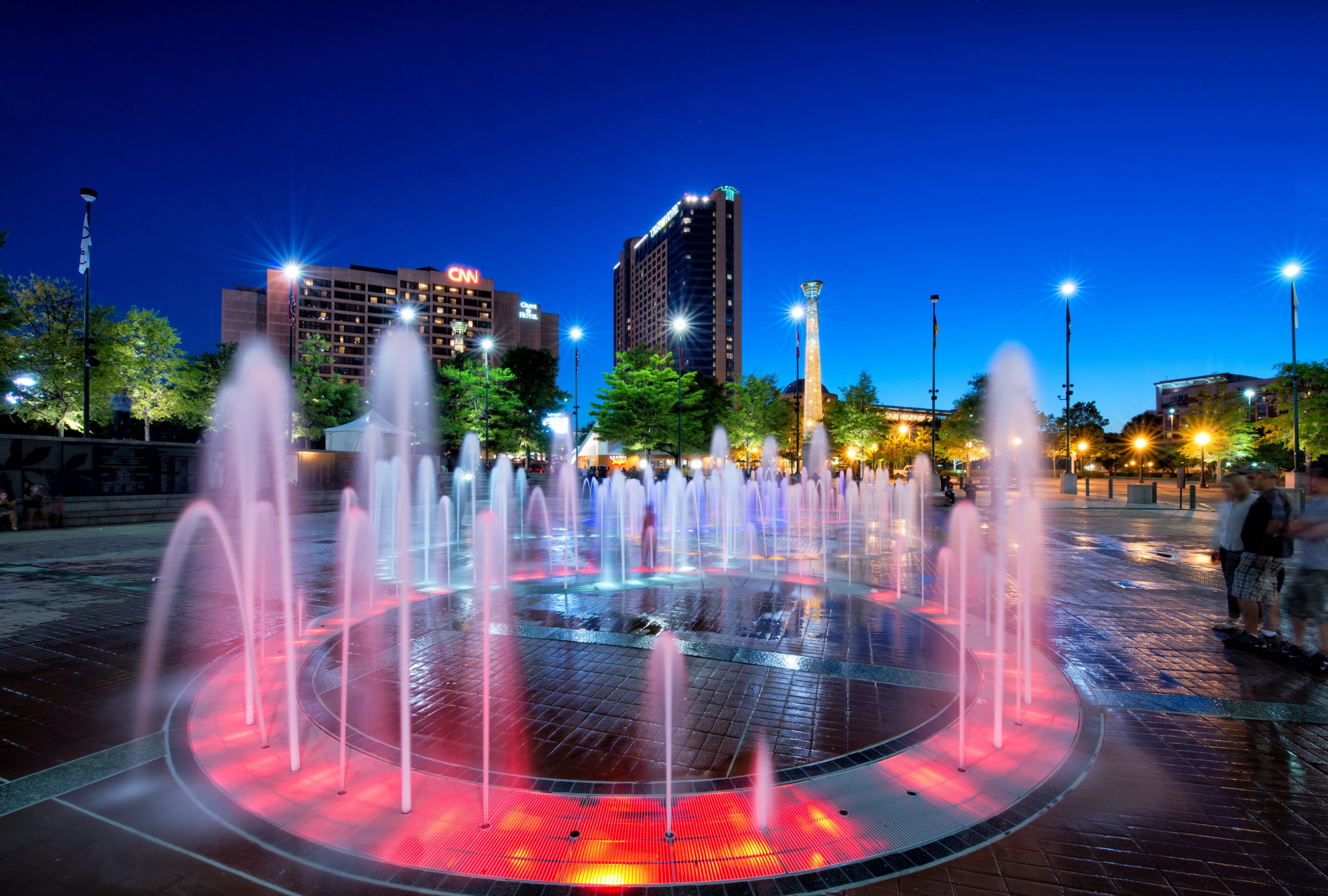 A unos pasos de las atracciones más visitadas en la ciudad, encontrarás el bello parque Centennial Olympic Park que le hace honor a las Olimpiadas que se llevaron a cabo en Atlanta en 1996. Tómate una foto con los anillos olímpicos, refrescate en la enorme fuente, y disfruta del día en medio de la ciudad.
Ponce City Market
Visita el histórico Ponce City Market donde se puede comer, beber, comprar y hasta vivir. El edificio alguna vez fue una tienda Sears, hoy es uno de los lugares más populares en Atlanta reconocido por el National Trust for Historic Preservation como "La Historia en Ciernes".(Del comienzo)
Atlanta Beltline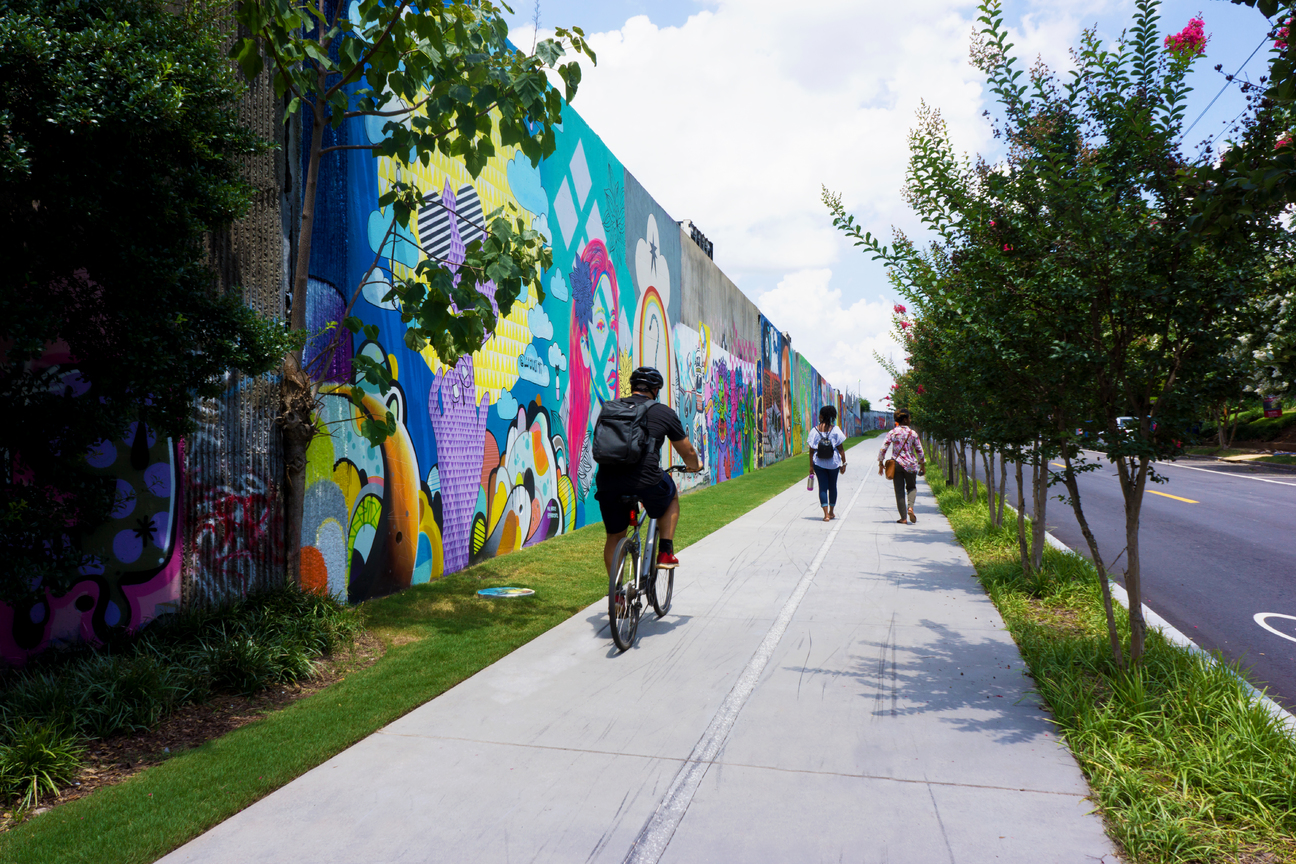 El Atlanta BeltLine es un camino de 22 millas que rodea la ciudad. Se puede disfrutar a pie, en bicicleta, en patines, o hasta con tu mascota. Recórrelo y disfruta de vistas de la ciudad, parques colindantes en la ruta, y un mundo de arte representado por artistas locales.
Museos
Atlanta cuenta con un sin fin de museos increíbles y la mayoría ofrecen entrada gratuita al público por lo menos una vez al mes. Incluidos están el Children's Museum of Atlanta el segundo martes de cada mes, el High Museum of Art el segundo domingo de cada mes, el Center for Puppetry Arts el primer sábado de cada mes, y el Georgia Aquarium es gratis en tu cumpleaños. Visita sus páginas de internet respectivamente para confirmar y asegurar tu entrada.
Disfruta de la ciudad sin salirte de presupuesto. Atlanta también ofrece muchos eventos, de los cuales muchos son también gratuitos. Checa que hay por hacer en la ciudad.
Discover More
Get to know Atlanta, and discover the best things to do around the city.