10 Live Music Restaurants in Atlanta
Published December 8, 2022
Last Updated May 4, 2023
Many restaurants put a lot of thought into the music that plays when you dine, and rightfully so. It becomes the soundtrack of your experience there. Whether the tunes are ambient or Top 40 favorites, the tune becomes part of the meal. The music can make you feel lighthearted, nostalgic and even introduce you to new genres of music.
Music is even better, though, when it's live. Live music brings a particular burst of energy to the evening, elevating it just from a meal to an event. So check the list below to find some of the best live music restaurants in Atlanta and prepare for a tasty, toe-tapping good time.
Apres Diem
If you like patio seating and people-watching, this place is great for both. Tucked into the Midtown Arts Center (next to the Landmark Cinema) and not far from the Eastside Trail of the Atlanta BeltLine, Apres Diem has the food, music and sights that you want in a central location.
Where: 931 Monroe Drive NE, Midtown
Cafe Circa Restaurant and Lounge
Not only are the beats plentiful at Cafe Cira Restaurant and Lounge, but this place also has a great rooftop from which to enjoy the Downtown skyline while enjoying Caribbean cuisine.
Where: 464 Edgewood Ave. SE, Downtown, Sweet Auburn
Fat Matt's Rib Shack
The bustling Fat Matt's Rib Shack has served finger-licking good food since 1990, and Atlantans know what's up: Get there early or prepare for crowds. The live blues music that plays nightly is the cherry on top.
Where: 1811 Piedmont Ave. NE, Midtown
The James Room
The James Room is a cocktail lounge located alongside the Atlanta BeltLine Eastside Trail. Enter through the cafe and discover the sexy lounge at the back. Sip on a craft cocktail while enjoying the tunes of live music on the weekends.
Where: 661 Auburn Ave. NE
Kat's Cafe
The Kat's Cafe tagline, "united for music," strongly indicates that this sophisticated lounge is serious about its tunes. It's kind of tucked away, but once you find it you'll definitely get your fill of craft cocktails, a mingling crowd and fantastic live music.
Where: 970 Piedmont Ave NE, Midtown
Palo Santo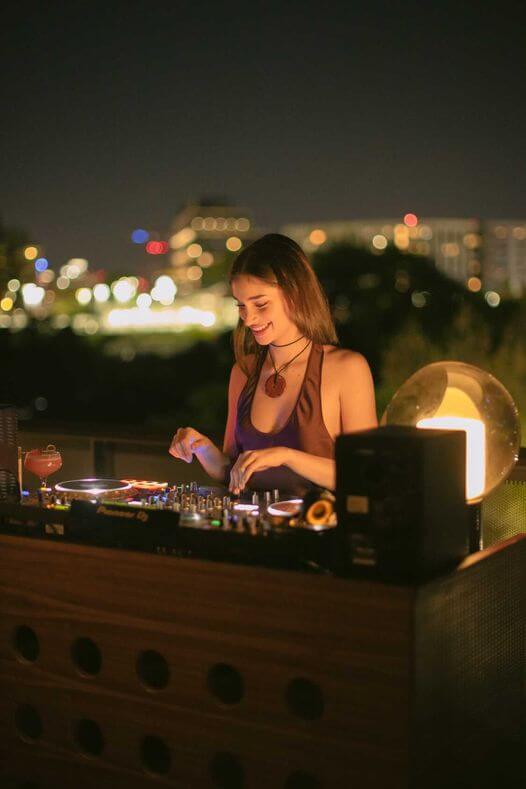 Head up to Palo Santo's rooftop where a rotation of DJs and bands play live music every weekend. From 7 p.m. on Thursdays, Fridays and Saturdays, until late in the night, feel the low-key modern beats that set the tone for a night overlooking Atlanta's Westside.
Where: 955 West Marietta St. NW
Star Community Bar
From funk to punk, Star Community Bar in Little Five Points is the place to enjoy local and national touring acts five nights a week. The drinks promise to be cheap, and the live performances promise to be unforgetful at this dive bar.
Where: 437 Moreland Ave. NE
STK Atlanta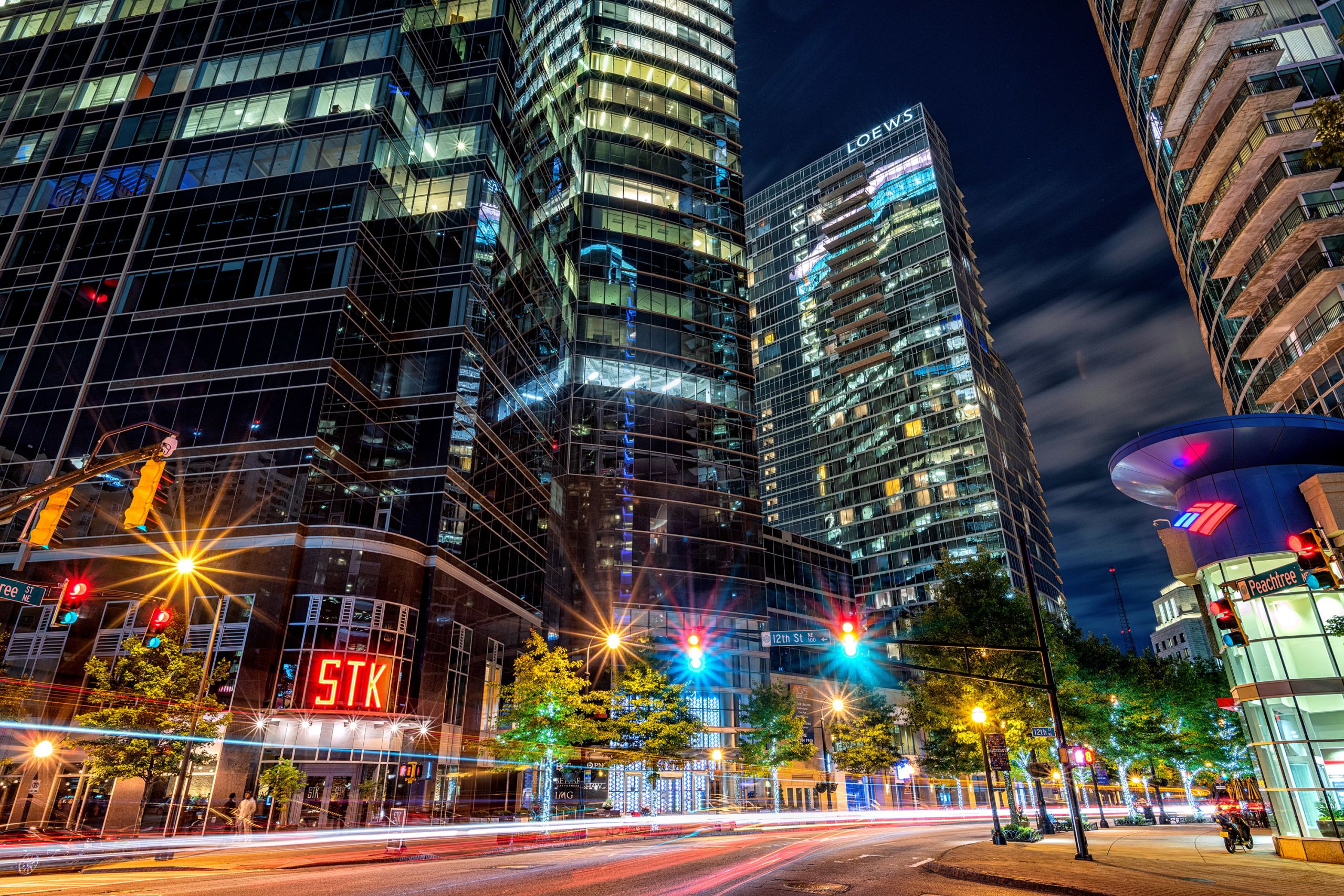 The trendy, upscale vibe is strong at STK Atlanta, and the music matches, note for nibble. Whether the tunes are live or a DJ is spinning, this place is a very cool scene.
Where: 1075 Peachtree St. NE, Downtown
Sweet Georgia's Juke Joint
Grab a table early (or book a reservation online) before the busy crowds settle in at Sweet Georgia's Juke Joint. With fan-favorites like shrimp and grits, chicken and waffles, and famous fried chicken, chances are excellent that you'll leave with a happy belly. Note that there is a $5 per person entertainment fee in the dining room.
Where: 200 Peachtree St., Downtown
El Valle Kitchen & Bar
Wednesdays are for live music at El Valle Kitchen & Bar, one of Midtown's latest additions to the dining scene. With a wide selection of Mexican wines, tequilas and mezcals, you won't go thirsty while enjoying Latin pop and acoustic reggaeton tunes.
Where: 800 Peachtree St. NE
Enjoy an incredible dining experience throughout Atlanta with some great tunes. And, if you want to explore other live music venues, check out our list for all live music needs.
Discover More
Get to know Atlanta, and discover the best things to do around the city.