Where to Spot Celebrities in Atlanta
Published April 24, 2023
Last Updated May 4, 2023
Atlanta has become a city of double takes because you never know whether that familiar-looking person you spy at the bookstore is the doppelganger of a Hollywood celebrity — or actually the celeb.
Did you spot a Dwayne "The Rock" Johnson look-alike? It might've been him while he was in Atlanta filming "Red One." His Instagram post says so. Maybe you spotted Lady Gaga at one of her many favorite ATL spots or Donald Glover while he was filming the iconic series "Atlanta."
A-listers love to check out Atlanta's hot spots, restaurants and watering holes as much as locals do. So as you explore this list, bear in mind the famous people who also think these spots are pretty wicked.
Ponce City Market
Deciding where to eat from among the two dozen eateries inside PCM's Central Food Hall is one of life's delicious pleasures, and actor Owen Wilson can certainly relate. He frequented Ponce City Market while in town filming the movie "Bastards" with Atlanta-native Ed Helms. That Holeman & Finch burger, in particular, made an impression.
STK Atlanta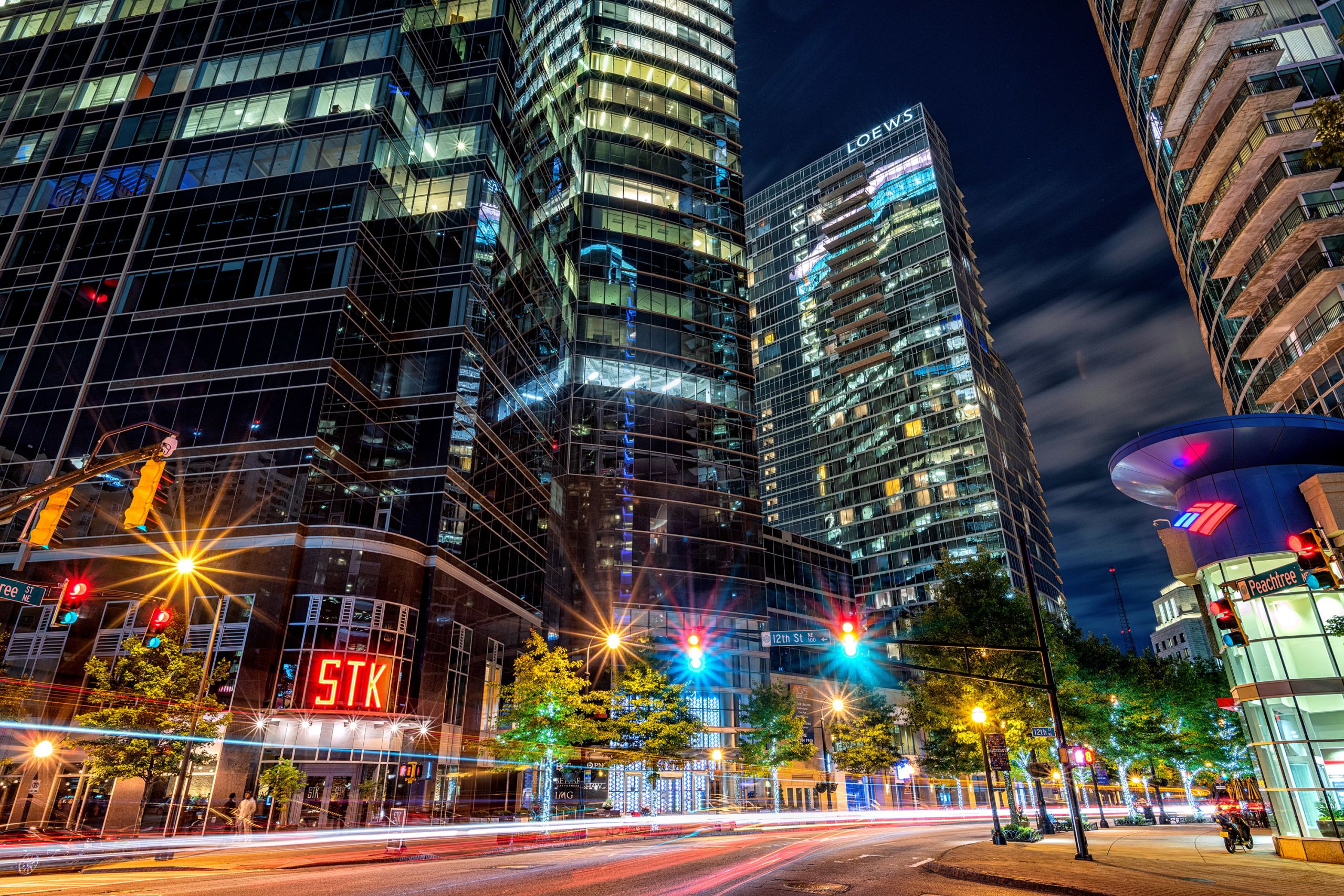 If you're craving a Manhattan kind of vibe in Atlanta, look no further than STK Steakhouse, an upscale restaurant known for fabulous cocktails and a chic atmosphere. Naturally, it's a good spot to see a celebrity or two. Actor Denzel Washington, singer Selena Gomez and former Carolina Panthers quarterback Cam Newton have toasted the good life there.
Georgia Aquarium
By now, the gracefully playful beluga whales have wrapped all of us Atlantans around their fins, and celebs are no different. A-listers like Elton John, Jennifer Lopez and Jennifer Lawrence all have been spotted having their "Finding Nemo" moment at Georgia Aquarium.
Cypress Street Pint & Plate
Why use bread to bun a burger when you can use glazed doughnuts? That's not a rhetorical question at Cypress Street Pint & Plate, where good brews and fun food (like the aforementioned Sublime Doughnut Burger) delight Atlanta visitors, residents and famous patrons including Justin Timberlake, Tina Fey, Amy Poehler and Terrence Howard.
Mary Mac's Tea Room
If you've been craving Southern comfort food done right, then you'll want to explore this 1940s-era gem. Not only is it famous for its fried chicken, sweet potato souffle and pot likker with cracklin' bread, among other dishes, it can also lay claim to a visitor not many can boast: the Dalai Lama himself. Now that's a VIP.
The Battery Atlanta
Here in the South, we love the Atlanta Braves and apparently so do visiting celebrities. Lady Gaga was seen at a game, as was "Deadpool" actor Ryan Reynolds.
South City Kitchen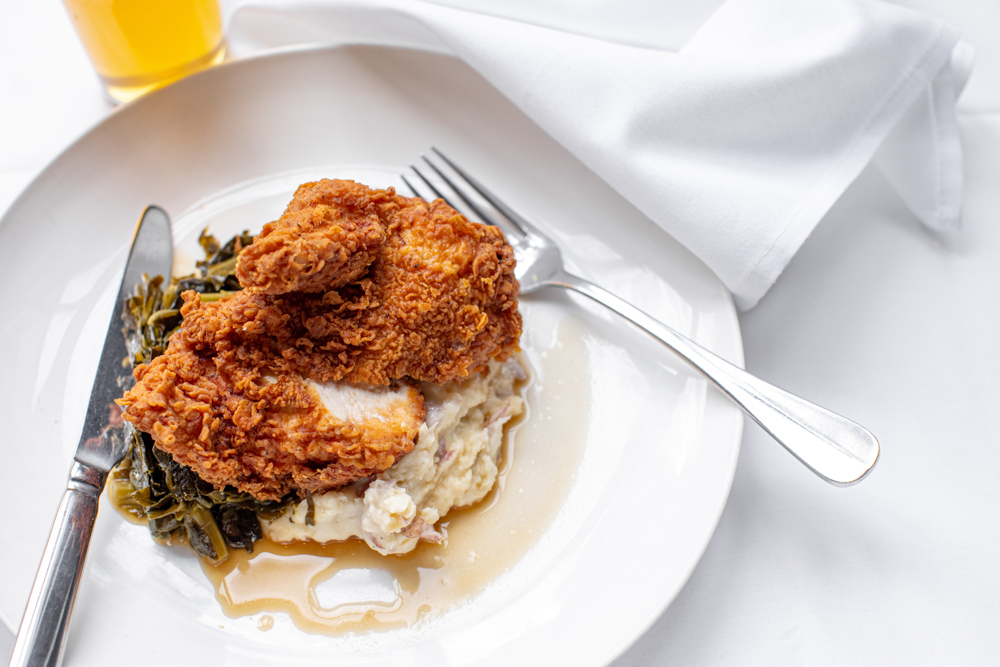 Now this is a place to get sophisticated Southern cuisine while doing some serious celeb-focused people-watching. A-listers spotted here include Kanye West, Judd Apatow, Chris Rock, Clint Eastwood, Cameron Diaz and Usher, among others.
Chops Lobster Bar
Ranked as one of the top 10 steak houses in the country, Chops has worked its magic on diners like actor Josh Duhamel and singer Fergie. If it's good enough for a Black Eyed Pea, it's good enough for me.
Shopping in Buckhead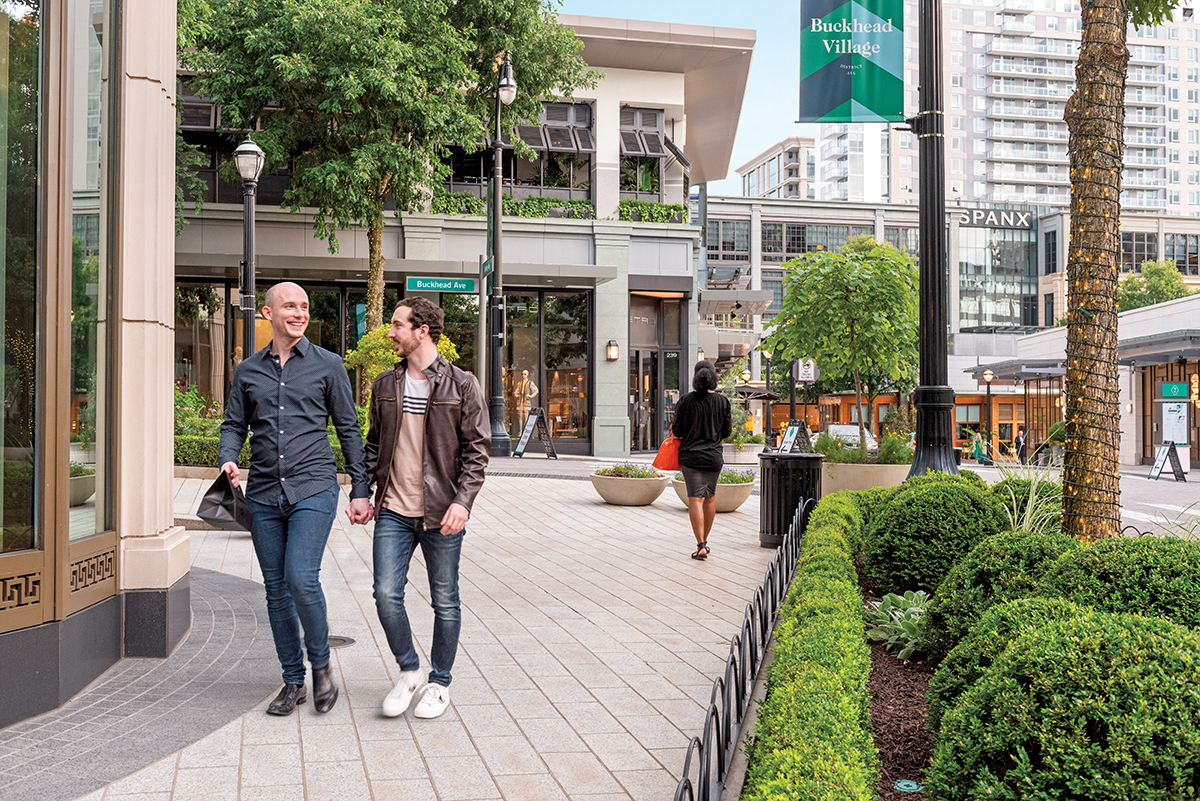 Not only are Lenox Square Mall, Buckhead Village and Phipps Plaza the most fashionable locations in Atlanta, they also boast some of the best celeb sightings. A-listers are as drawn to those designer boutiques as are us mere mortals, so don't be surprised if you catch a glimpse of a movie star or musician buried under bundles of shopping bags.
Four Seasons Hotel
Located inside the Four Seasons Hotel, Park 75 is a favorite spot for celebs and industry insiders to discuss business over cocktails. With a discreet staff, celebs can enjoy a low-key yet sophisticated night in Midtown, especially if they're already guests at the luxurious hotel.
Goat Farm
The Goat Farm is a sprawling location for artists tucked away in West Midtown. But it is also a great venue for music events and is known for hosting many concerts and live shows. Additionally, the Goat Farm has actually been the location of several movie sets, including "The Hunger Games" starring Jennifer Lawrence.
Celebrity sightings go beyond A-list musicians and actors in the ATL. You can dine at these celebrity chef-owned restaurants and potentially see some of the nation's favorite chefs in action.
Discover More
Get to know Atlanta, and discover the best things to do around the city.