Celebrity Chefs: The Cherries On Top of Atlanta's Restaurant Scene
Published January 19, 2023
Last Updated April 20, 2023
Their stage is the kitchen. Meet Atlanta's culinary superstars. Some may have received a prestigious recognition, perhaps from the James Beard Foundation. Some were reality cooking competition fan favorites. Others were lauded by national publications for their culinary touches.
Regardless, they became celebrity chefs, and not to brag (well, maybe a little) Atlanta has more than its fair share of stars. We're not talking about all the Hollywood and television celebrities who come here to film. No, we're talking about chefs who are stars of the kitchen. Whether at a small cafe or a large restaurant, Atlanta's celebrity chefs prepare award-winning meals every time. One bite may make you rise up from your seat to give a standing ovation.
They Beat Bobby Flay
It may not be one of the highest culinary honors, but let's face it, beating Bobby Flay is a big deal. At least three Atlanta chefs went whisk to whisk with the TV star — and beat him. British born Ian Winslade served under some of the world's best chefs, including at Le Bernardin, and he was enticed to the city by one of the original celebrity chefs, Tom Catherall. Since then he has birthed three restaurants, Mission + Market, Tre Vele and the newly opened Lebanese restaurant, Zakia. With Bobby Flay, he created two dishes, an Asian pear salad and beat Flay with a new take on Fisherman's Pie.
Pano I. Karatassos comes from culinary royalty as his father, Pano Karatassos, co-founded the Buckhead Life Group, which has a number of restaurants in Atlanta and Florida. Karatassos is executive chef of Kyma, a Greek restaurant, and corporate executive chef for the Buckhead Life Group. He beat Bobby Flay with one of his signature dishes, lamb pie.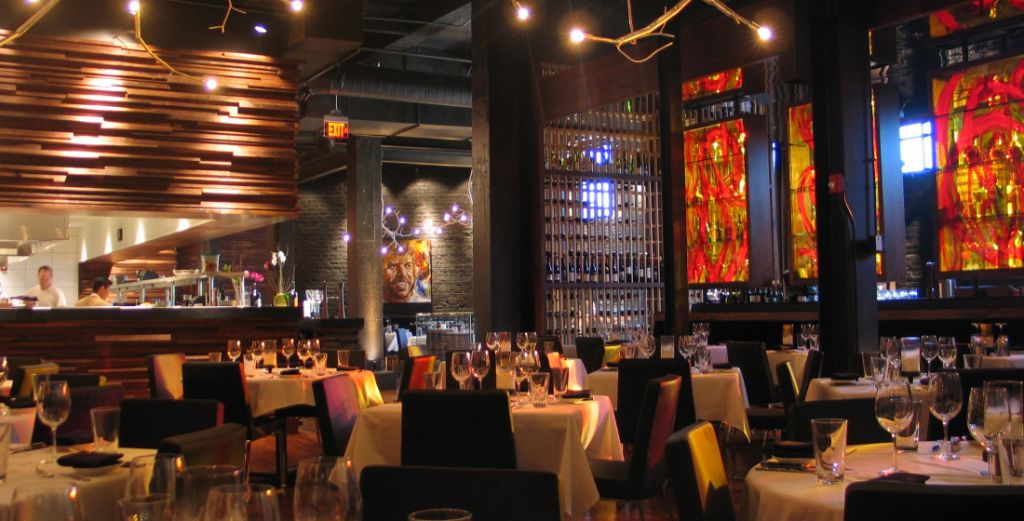 Kevin Rathbun owns two of the best steak houses in the county, Kevin Rathbun Steak and KR Steakbar, so it's obvious he's going to attract the attention of cooking competitions. He competed in Iron Chef America and beat Bobby Flay with his battle elk dish. He went on to win Chopped with his brother, Kent, who is a chef in Dallas.
More Atlanta Celebrity Chefs
Hugh Acheson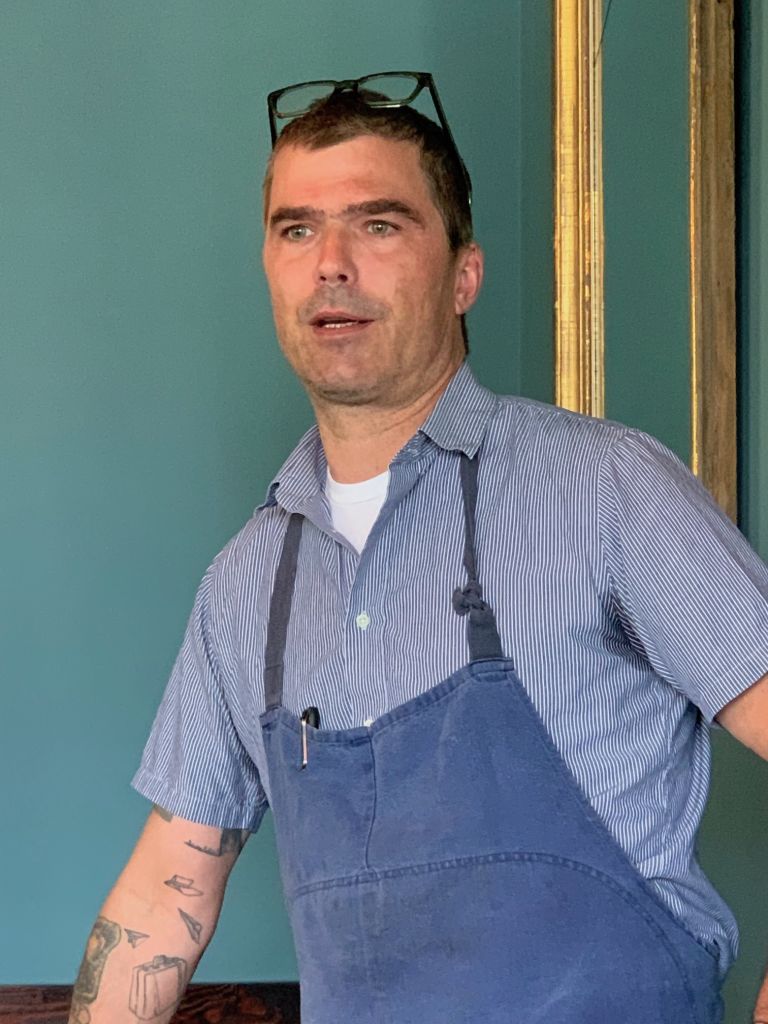 Hugh Acheson competed in season three of Top Chef Masters and then was a judge on Top Chefs. Author of several cookbooks, he currently owns and runs Empire State South in Atlanta and 5 & 10 in Athens.
Pinky Cole
Pinky Cole is not necessarily a celebrity chef, but her success with her restaurant, Slutty Vegan, a plant-based burger chain, landed her on the cover of Essence Magazine, and she was profiled in Forbes magazine. Expect to see Slutty Vegans in your hometown soon.
Scott Conant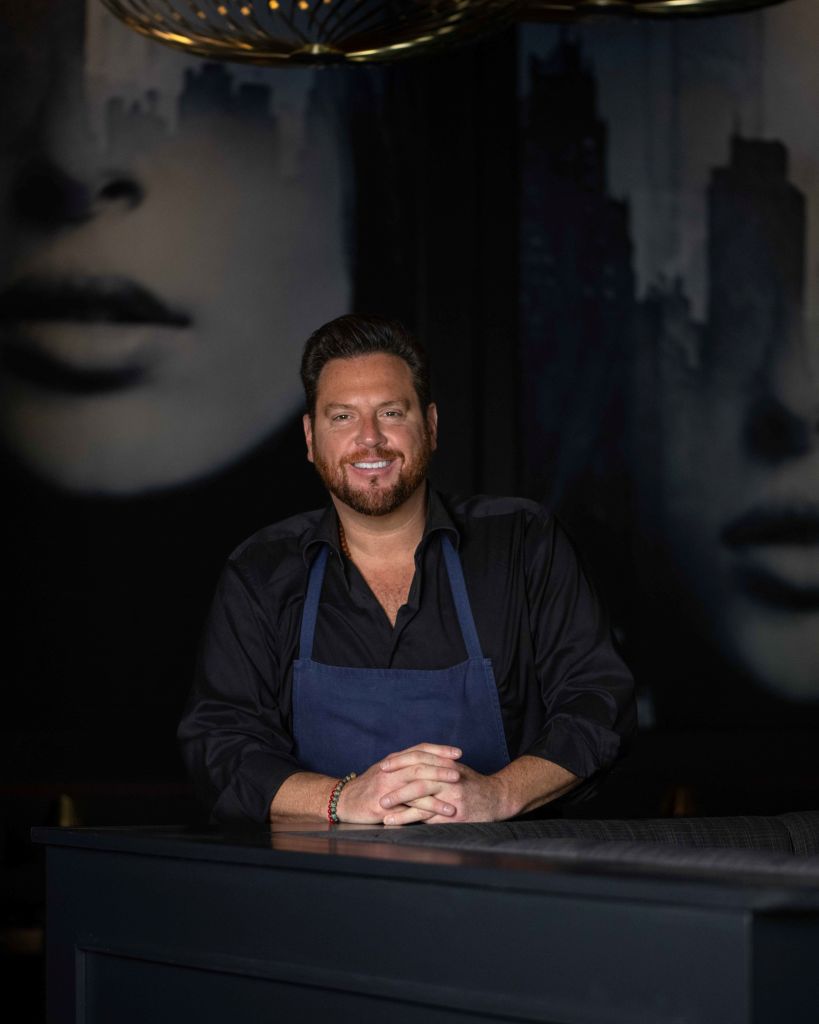 Scott Conant, a former Chopped judge, opened Americano, an Italian steak house at the InterContinental Buckhead, where he delights with dishes such as pasta al pomodoro and hamachi crudo. He also was the head judge and host for the Food Network's 24 Hour Restaurant Battle, and he has appeared on Chopped, Iron Chef and Top Chef.
Ford Fry
Ford Fry is an empire-building celebrity chef with a range of restaurants including Marcel, BeetleCat, Cecilia and The Optimist. The Optimist was selected as one of the best new restaurants by Esquire, Conde Nast and Bon Appetit. BeetleCat's lobster roll has received national acclaim
Kevin Gillespie
Kevin Gillespie, who owns Gunshow and Revival, was a finalist on Top Chef and also was competitive in All Stars LA edition. He reached the semifinal stage of the James Beard Rising Star Chef of the Year awards for four consecutive years. In 2022 he was a James Beard Award finalist in the Outstanding Restaurateur category.
Linton Hopkins
Internationally acclaimed Linton Hopkins opened his first restaurant, Restaurant Eugene, which set him off on his illustrious path. He was named one of Food & Wine's Best New Chefs in 2009. In 2012, the magazine dubbed him the "best of the best." The James Beard Foundation honored him with the Best Chef: Southeast honor in 2012. Of course, reality TV beckoned and he was named champion of Iron Chef: Atlanta and took silver in Iron Chef: America. His Atlanta restaurant, Holeman & Finch Public House, will soon open at Colony Square.
Ron Hsu and Aaron Phillips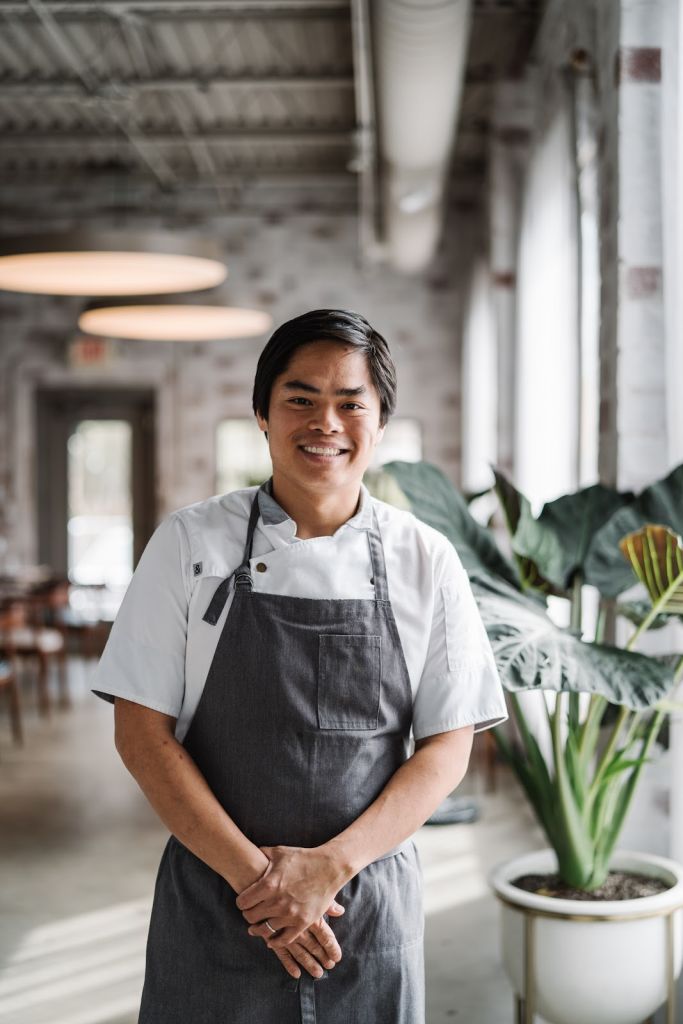 Ron Hsu and Aaron Phillips are best known for Lazy Betty, a restaurant that features a six- and eight-course menu. Lazy Betty was a James Beard Award 2020 semifinalist for Best New Restaurant. The team opened Humble Pie on the Westside and they compete on Netflix's The Final Table.
Dorian Hunter
Dorian Hunter was Master Chef's oldest and first Black female contestant. She won Season 10 and also participated on The Great Soul Food Cook-Off.
Thomas Mckeown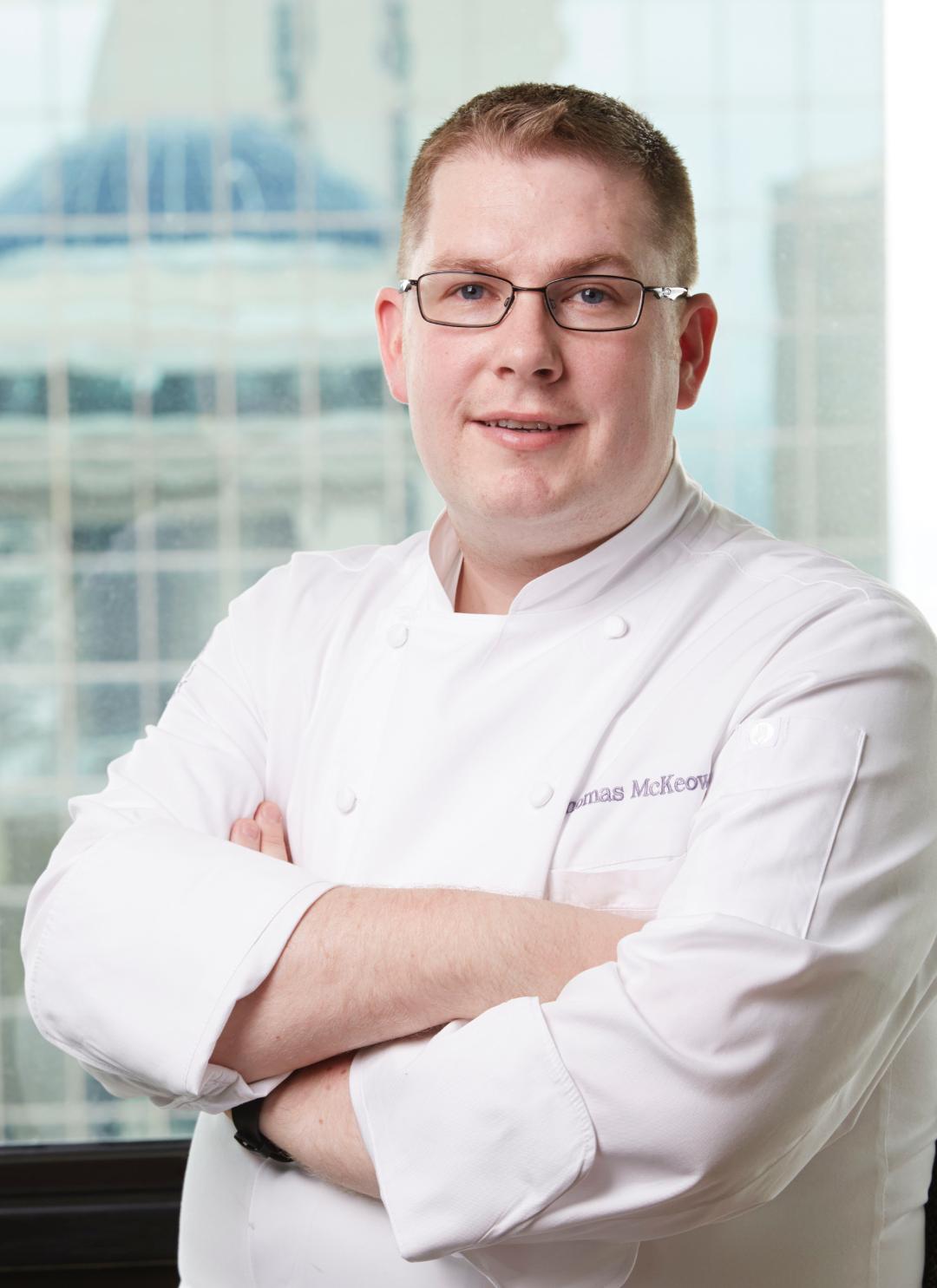 Thomas Mckeown of the Hyatt Regency Atlanta has appeared on Georgia Public Television. He not only raises one million bees on the hotel's roof, but also he leads the hotel's efforts to use more Black vendors.
Anne Quatrano
Anne Quatrano was a 2003 James Beard Foundation Best Chef: Southeast award winner. Her restaurants, including Star Provisions, W.H. Stiles Fish Camp and Bacchanalia, are among the most popular and well respected in the city.
Marcus Samuelsson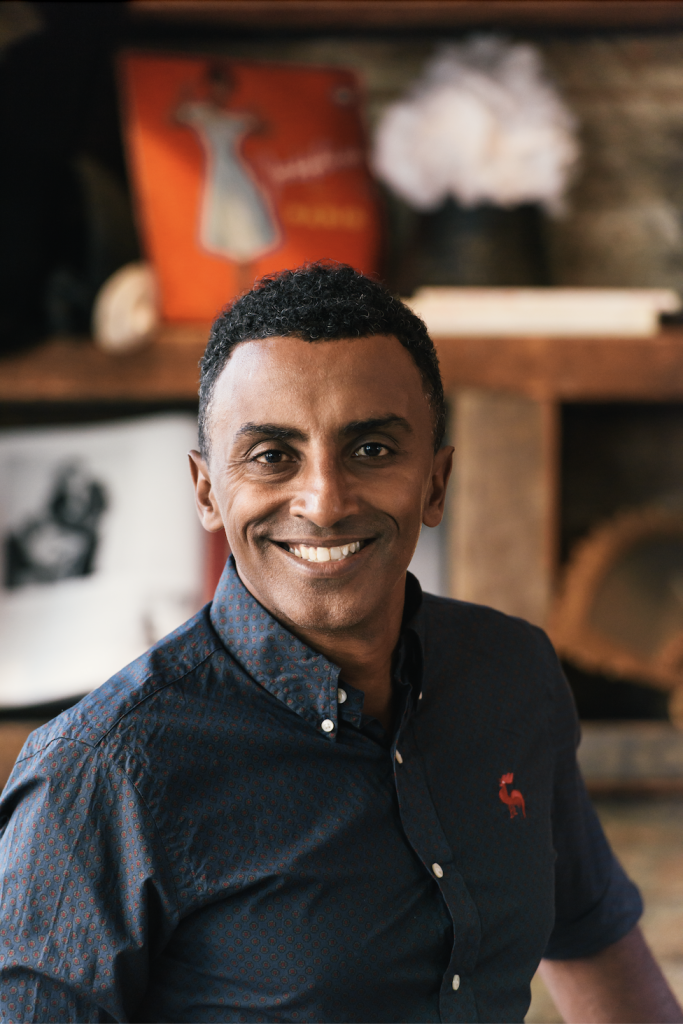 Atlanta just added another world-famous chef to our dining scene. Marcus Samuelsson, the James Beard Award-winning chef who owns acclaimed restaurants around the world, opened Marcus Bar & Grille on Edgewood Avenue in the vibrant, funky Old Fourth Ward neighborhood. Samuelsson has won eight James Beard Foundation Awards as a chef, author and television personality.
Marcus Bar & Grille elevates comfort classics and serves signature dishes such as seafood piccadilly, M's cornbread, roller skate ribs and jerk cauliflower. Samuelsson, whose other restaurants include Red Rooster Harlem, Marcus Montreal and Streetbird at Yankee Stadium, was the guest chef for the Obama administration's first state dinner.
Hector Santiago
Puerto Rican born Hector Santiago moved to Atlanta and opened his first restaurant, Pura Vida, in 2001 and closed it in 2012. He is a three-time James Beard Foundation Best Chef of the Southeast semifinalist and was named Star Chef's Rising Star of Atlanta. His two El Super Pan restaurants are getting national acclaim from outlets such as The Food Network, Zagat and Food & Wine.
Deborah VanTrece
Deborah VanTrece appeared on the Food Network's Ultimate Thanksgiving Challenge and remains a culinary star in Atlanta. Her first restaurant, Twisted Soul Cookhouse & Pours, is a city favorite, and she recently opened Oreatha's at the Point in Cascade Heights to critical acclaim. Named for her mother, Oreatha's top dishes are Persian love cake and smoked duck pot pie. Another restaurant, Dulcet, will open soon.
For more information about Atlanta's dining scene, check our restaurant guide, our Ultimate Guide to Patio Dining and our Best Restaurants on the Atlanta BeltLine.
Discover More
Get to know Atlanta, and discover the best things to do around the city.