How to Celebrate Chinese New Year in Atlanta
Chinese New Year is one of the most important festivals in China. It marks the first day of the Chinese Lunar Calendar. This year is the Year of the Tiger, starting Feb. 1. People born in the Years of the Tiger — 1926, 1938, 1950, 1962, 1974, 1986, 1998 and 2010 — are believed to be strong, brave and tough.
Atlanta's diverse culture, international shopping and dining scene create a great opportunity to feel and experience the vibe and culture of Asia during Chinese New Year. Here are some fun activities and things to do to get a taste of Chinese New Year while social distancing.
Check out Asian Supermarkets
From Buford Highway Farmers Market to Great Wall Supermarket in Duluth, you can always find the perfect place to shop for exotic ingredients and international flavors. Here are some popular items you can get from those markets to celebrate Chinese New Year at home:
Foods that bring you good luck
With special symbolism and meanings of wealth, happiness, longevity and reunion, foods like fish, dumplings, spring rolls, rice cakes and noodles are very common for a Chinese New Year's Eve dinner. In addition to these lucky foods, you can also find fresh East Asian ingredients and soup base for hot pot, which is a popular Chinese cooking method perfect for a family or friends' reunion.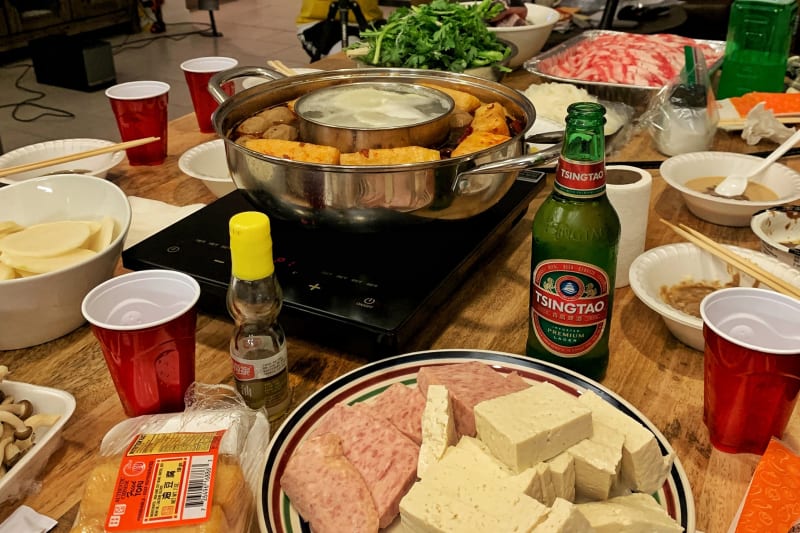 Red and tiger decorations
Red decorations and tiger-relevant elements are necessary to make your home festive. Some classic decorations we recommend are red lanterns, New Year couplets, paper cuttings of tiger, red paper with a Chinese character of Fu "福" (fortune) and tiger crafts.
Red packets
Need suggestions for New Year gifts? Red packets (envelopes) make perfect gifts for your close family and friends. Get a full stack of red packets from the supermarkets at a low price (Insider tip: Some Asian markets even give them away for free with purchase). Before handing out the red packets to your kids, parents or friends on New Year's Eve, put some money, known as lucky money, into the red packets as it represents wrapping a year of good fortune and blessings in the packets to your loved ones.
Chinese snacks
Before you leave, try out some popular Chinese treats and snacks for the New Year including sweet rice cakes, ginger candies, peanuts, pumpkin seeds and sunflower seeds.
Celebrate with the local team
Catch an Atlanta Hawks game at State Farm Arena on Jan. 31, when the Hawks will celebrate the holiday throughout the game with the Toronto Raptors, with various in-game elements, giveaways, merchandise and special food selections. The Hawks will also share Lunar New Year trivia and facts throughout the arena, featuring various Hawks players and special guests.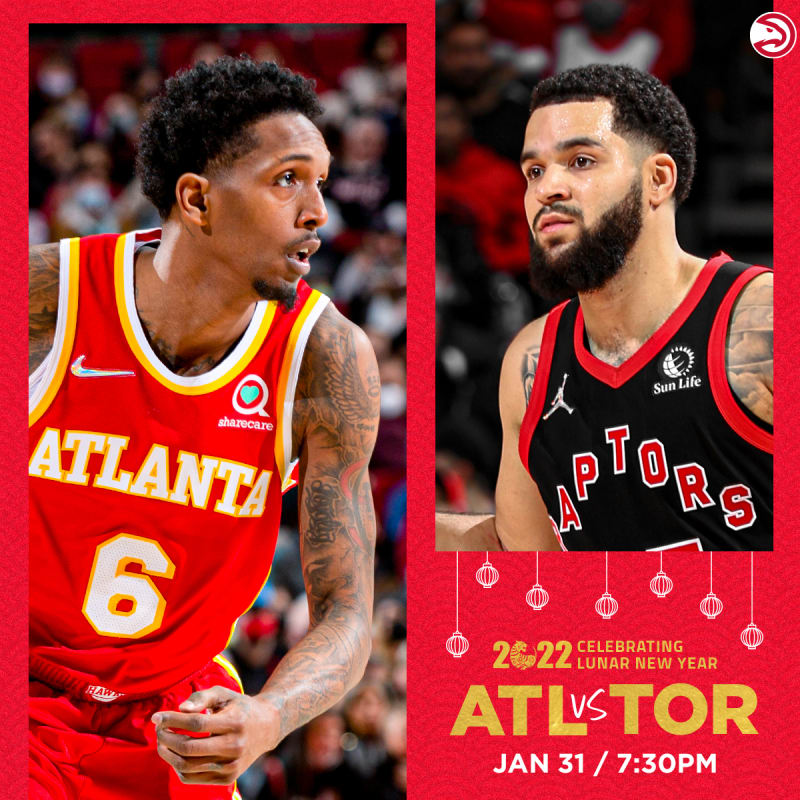 Sweep and Decorate your Home
Get prepared for the New Year by cleaning your home and decorating it with red decorations one week ahead. Remember to sweep the floors, furniture, walls and every corner of your home as it means sweeping out the bad luck from the past year and welcoming the upcoming good luck. Similarly, display the red decorations on your doors and walls as they frighten the bad luck away and deliver best wishes.
Order Authentic Chinese Takeout
Want to enjoy an authentic, festive and flavorful Chinese meal on New Year's Eve? You can't go wrong on Buford Highway. Here are some Chinese restaurants organized by cuisine and cooking style along the famous Buford Highway.
Hot pot: China Hot Pot, Good Harvest, Hi Pot Doraville, Hot Melody Hotpot and BBQ
Chinese barbecue: Beijing Kabobs, Crazy Skewers, Hot Melody Hotpot and BBQ, 90 Kabob, King Skewer, Kochi Maru
Noodle: LanZhou Ramen, Qingshu Malatang Crossing Bridge Noodles
Szechuan, spicy: Good Luck Gourmet, J-Bistro, Yummy Spicy
Southern Chinese food, non-spicy: Bo Bo Garden, Canton House, Dim Sum Heaven, Oriental Pearl Seafood Restaurant
Northern Chinese food: Northern China Eatery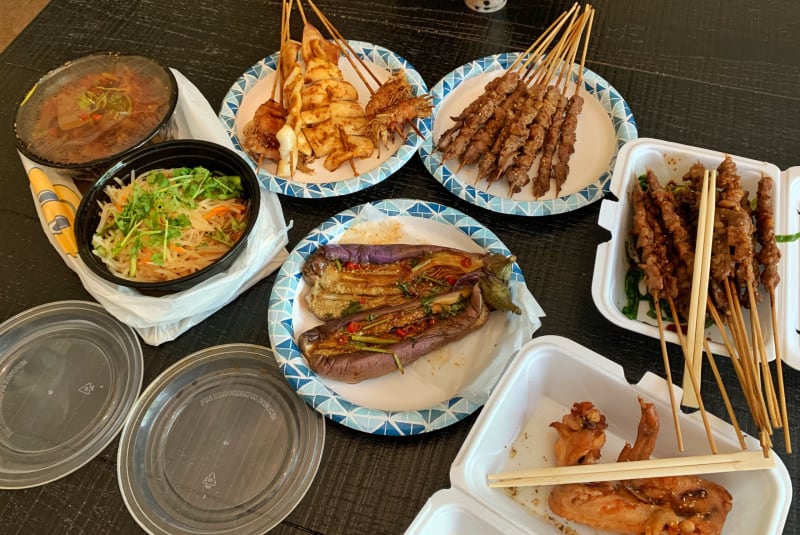 Those restaurants are open for dine-in and outdoor seating plus they offer takeout by online or phone order. Please check available options on websites or by a phone call.
Listen to Chinese New Year Songs
During the Chinese New Year, you can always hear joyful and catchy songs everywhere in China. Here's a playlist of some classic and festive Chinese New Year songs we recommend as your background music while celebrating the New Year at home.
Stroll through the Spring Colors
In southern China, flower markets, usually open three days ahead of the Chinese New Year, kick off the holiday season and bring the festive spirit with their colorful displays of flowers, food stalls, zodiac animal-related crafts and souvenirs. Families or friends visit the flower markets together, purchase auspicious flowers and plants for good wishes for the upcoming New Year.
Though we can't find such markets in Atlanta, with warmer weather and spring-blooming flowers we can enjoy beautiful flowers all around the city. Orchid Daze at Atlanta Botanical Garden, where you can find thousands of splendid orchids with the meaning of blessing and elegance in China, is a perfect exhibition to start your New Year.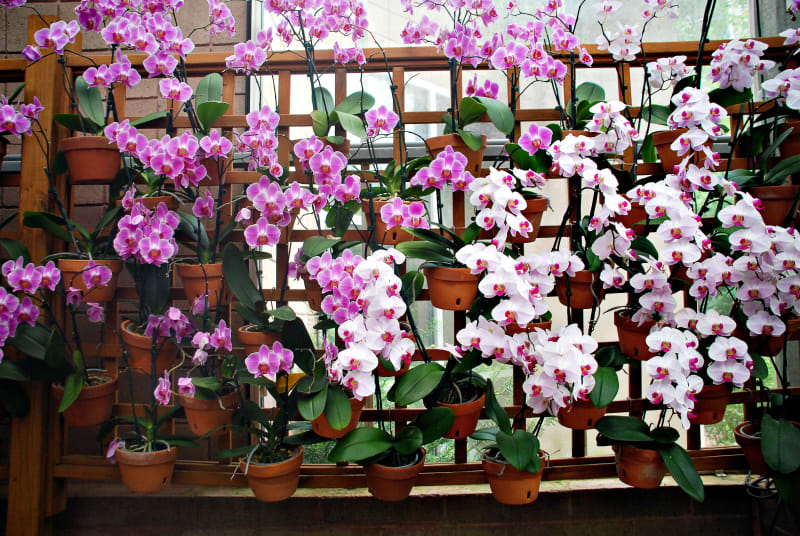 Don't forget to check this list to find out other locations to see spring colors in Atlanta at the beginning of the Chinese New Year.
Enjoy Fireworks Safely
Nothing beats the excitement and enjoyment of watching colorful fireworks lighting up the sky with your loved ones. With family and friends around on New Year's Eve, it's a great time to enjoy beautiful fireworks together. Order some fireworks and firecrackers online or purchase at stores. Launch them safely from your backyard and make a good wish for the New Year.
This article originally appeared in 2021 and has been updated.
Discover More
Get to know Atlanta, and discover the best things to do around the city.