Explore Excellent Asian Experiences at these Atlanta Restaurants
Flavors from the Far East hit all the right notes at these Atlanta restaurants. Atlanta's penchant for global flavors is revered as the foremost destination for diverse cuisine in the Southeast, and the city's iconic Buford Highway is only the beginning. Enjoy fresh-caught sushi, comforting bowls of ramen and Korean barbecue that'll singe your eyebrows off if you aren't careful. Hibachi grills with flavors from Japan and the Philippines are set ablaze and tossed with searing hot spices from Malaysia and Thailand. Dive in as we explore some of the hottest spots for Asian cuisine in the ATL.
Please note that some of these businesses might have changing hours due to the COVID-19 pandemic. Check websites for the most up-to-date information.
CHINESE
GRAND CHINA
Buckhead institution, Grand China, has served the neighborhood proudly since 1978. And while an extensive menu of Chinese delicacies is par for the course, expect a mélange of Eastern flavors from Japan and Thailand as well.
Where: Buckhead
HSU'S
Hsu's is Downtown's de facto Chinese restaurant with the street cred to boot, having served celebrities and busy travelers to the city's meeting district for more than 35 years. Go classic with Peking duck or spice things up with General Tsu's chicken.
Where: Downtown
RUBY CHOW'S
Ruby Chow's is the long-awaited concept from chef Guy Wong of storied Miso Izakaya and ramen house Ton Ton. Featuring small plates of yellowtail and short ribs, soft shell crab-steamed buns and noodles aplenty, Ruby Chow's is a modern Chinese dining experience.
Where: Old Fourth Ward
JAPANESE
BRUSH SUSHI IZAKAYA
It's all about unadulterated umami and attention to detail at Brush Sushi Izakaya. Sourcing fresh, seasonal seafood from across the country and even the heralded Tsukiji Market in Tokyo, chef Jason Liang's subtle and simplistic sushi approach makes his omakase experience one of legend.
Check out chef Jason Liang's Yellowtail Sashimi recipe!
Where: Decatur
EIGHT SUSHI LOUNGE
From elevated ingredients to creative presentation, it's all about the art of expression at Eight Sushi Lounge, which fits perfectly in the trendy, West Midtown landscape. Explore innovative sushi rolls, iced-out platters of nigiri and sashimi or opt for the revered A5 wagyu.
Where: West Midtown
FUDO
Full of fun drinks and an expansive sushi list (more than 50), Fudo fires on all cylinders. With rolls named after Hollywood blockbusters, small plates of Japanese fried chicken, sweet and spicy shrimp, and fresh sashimi, dining at this Chamblee sushi destination is a movie waiting to happen.
Where: Chamblee
MOMONOKI
From the team behind Brush Sushi Izakaya, Momonoki takes the formal Japanese dining experience casual in Midtown with an affinity for warming bowls of ramen, cooked and raw sushi bowls, and katsu sandwiches.
Where: Midtown
MF SUSHI
MF Sushi is a name that harks back to old Atlanta opulence as the Kinjo brothers took Buckhead by storm with pristine theatrics and an omakase experience not for the faint of heart. Their Inman Park resurgence has been nothing short of poetic with even more meticulously crafted rolls.
Where: Inman Park
NAKATO
You have no excuse if you've never experienced Nakato. The longest-running Asian restaurant on this list is probably the most treasured, having called Buckhead home for more than 45 years. With celebrated sushi, high-flying hibachi, omakase and private tatami dining, Nakato is the authentic Asian experience in ATL.
Where: Buckhead
O-KU
Offering guests an innovative take on traditional Japanese fare, O-Ku is a sushi destination for the modern age. With a lively rooftop and bar boasting sprawling views of Midtown, the only thing at O-Ku that could probably steer your gaze is the amazing specialty rolls featuring everything from lobster and squid ink rice to torched wagyu beef and crispy soft-shell crab.
Where: West Midtown
KOREAN
CHAR KOREAN BAR & GRILL
If anyone ever said they'd never pay to go to a restaurant to cook their own food, then they've never visited Char. You could go lazy and choose from the Inman Park Korean fusion restaurant's long list of offerings like Korean fried chicken, kimchi mac and cheese, and A5 wagyu katsu sando, or work for your dinner by grilling up your own selections of marinated beef, pork and seafood tableside.
Where: Inman Park
GAJA KOREAN BAR
Gaja Korean Bar has consistently been recognized as one of Atlanta's best spots for Korean cuisine since its pop-up days. See what the well-deserved hype is about and bless your taste buds with a few rounds of beef bulgogi, gochujang fried chicken and bibimbap beef.
Where: East Atlanta Village
HEIRLOOM MARKET BBQ
Heralded as the top spot in Atlanta for Korean barbecue, Heirloom is easy to find. Just look for the endless line of hungry patrons waiting to pick up their orders. Try the spicy pork platter, miso-laced brisket or ribs adorned with spicy gochujang. Heirloom Market BBQ shines as the perfect marriage between bold Korean flavors and time-tested Southern barbecue techniques.
Check out chef Jiyeon Lee's Japchae recipe here!
Where: Cumberland
THAI
CHAI YO MODERN THAI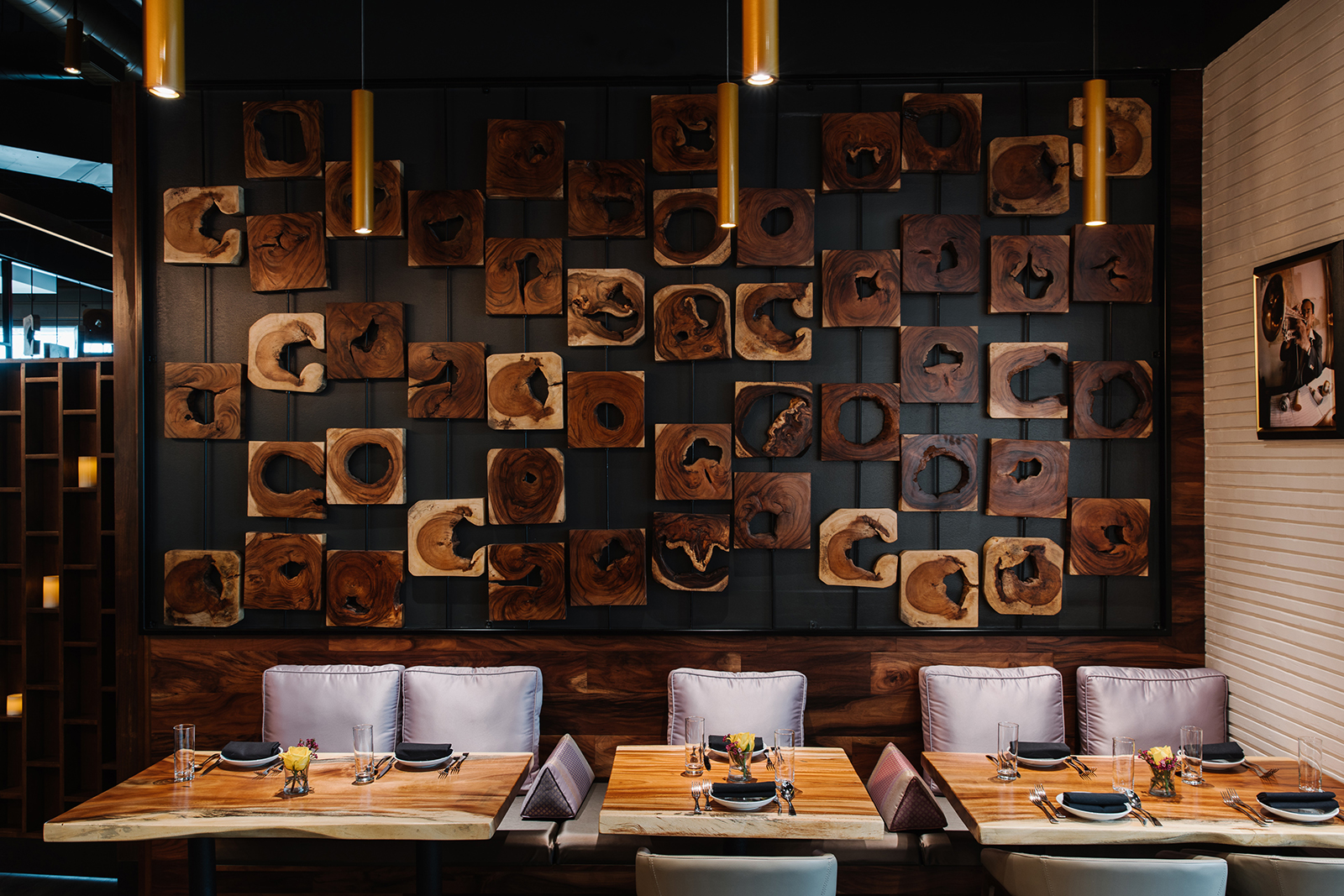 As the name says, Chai Yo Modern Thai is truly a modern celebration of Thai cuisine in Buckhead. The glam interiors and sexy décor fit right into Atlanta's most luxe neighborhood with fare that's far-reaching in terms of flavor and innovation by chef/owner DeeDee Niyomkul of Tuk Tuk Thai Food Loft fame. Fall in love with traditional staples like pad Thai and leave inspired with updated takes on drunken noodles and curry.
Where: Buckhead
NAN THAI FINE DINING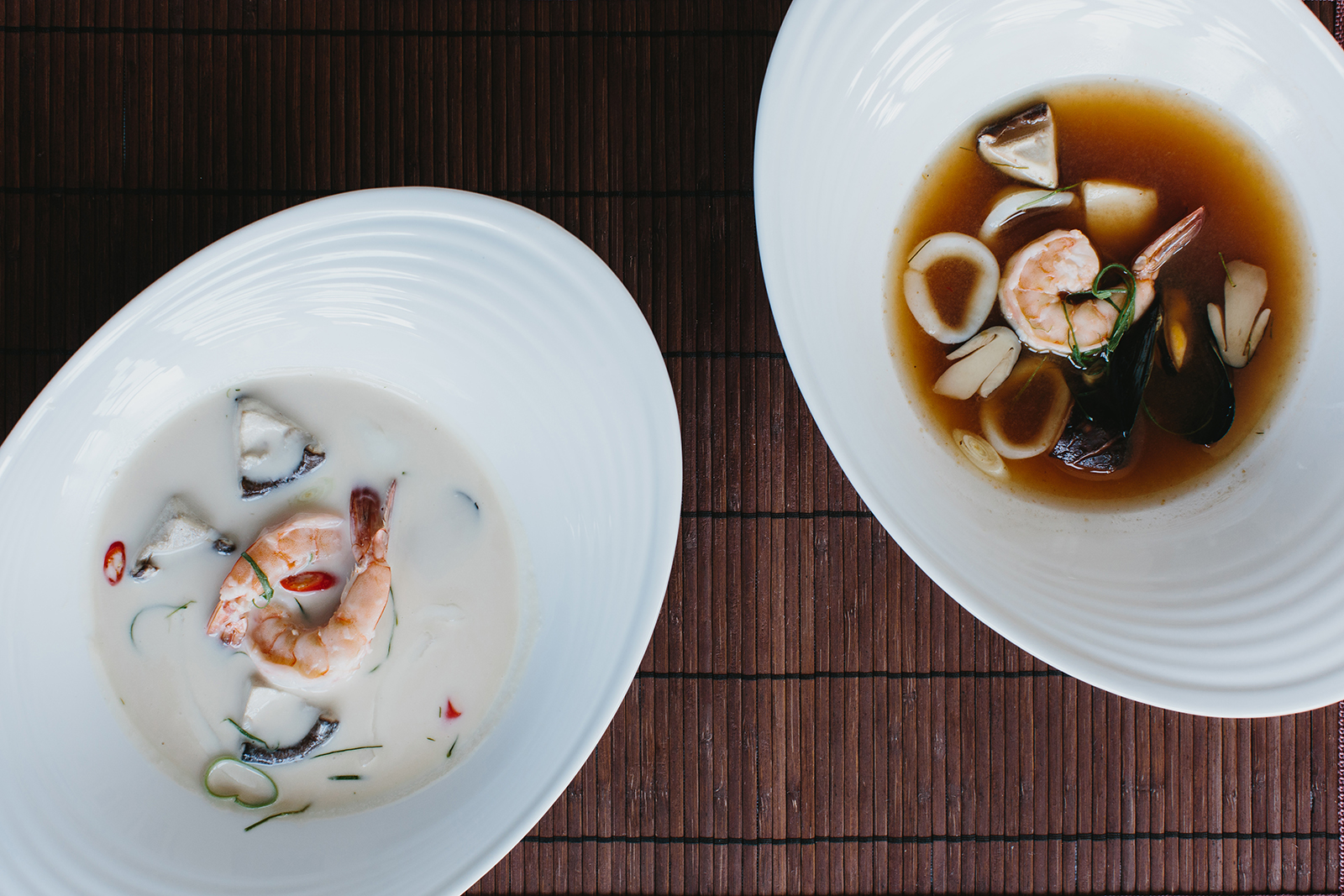 It's safe to say that Nan Thai Fine Dining put the cuisine on the map in Atlanta and continues to stand out as a highly respected, award-winning restaurant dynasty for the Niyomkul family. Traditional sautéed rice, meats and noodles are worthy intros for the uninitiated with green curry filet mignon and red curry duck and salmon standing at the ready for the real Thai lovers.
Where: Midtown
SILOM THAI & SUSHI BAR
Combining spicy Thai flavors with deftly prepared sushi and ramen, Silom Thai and Sushi Bar blends the best of both worlds in a lively atmosphere appropriate for its Buckhead address. It's all about the curry on the Thai side of things with bombastic sushi rolls and comforting ramen bowls looming to keep things interesting.
Where: Buckhead
TALAT MARKET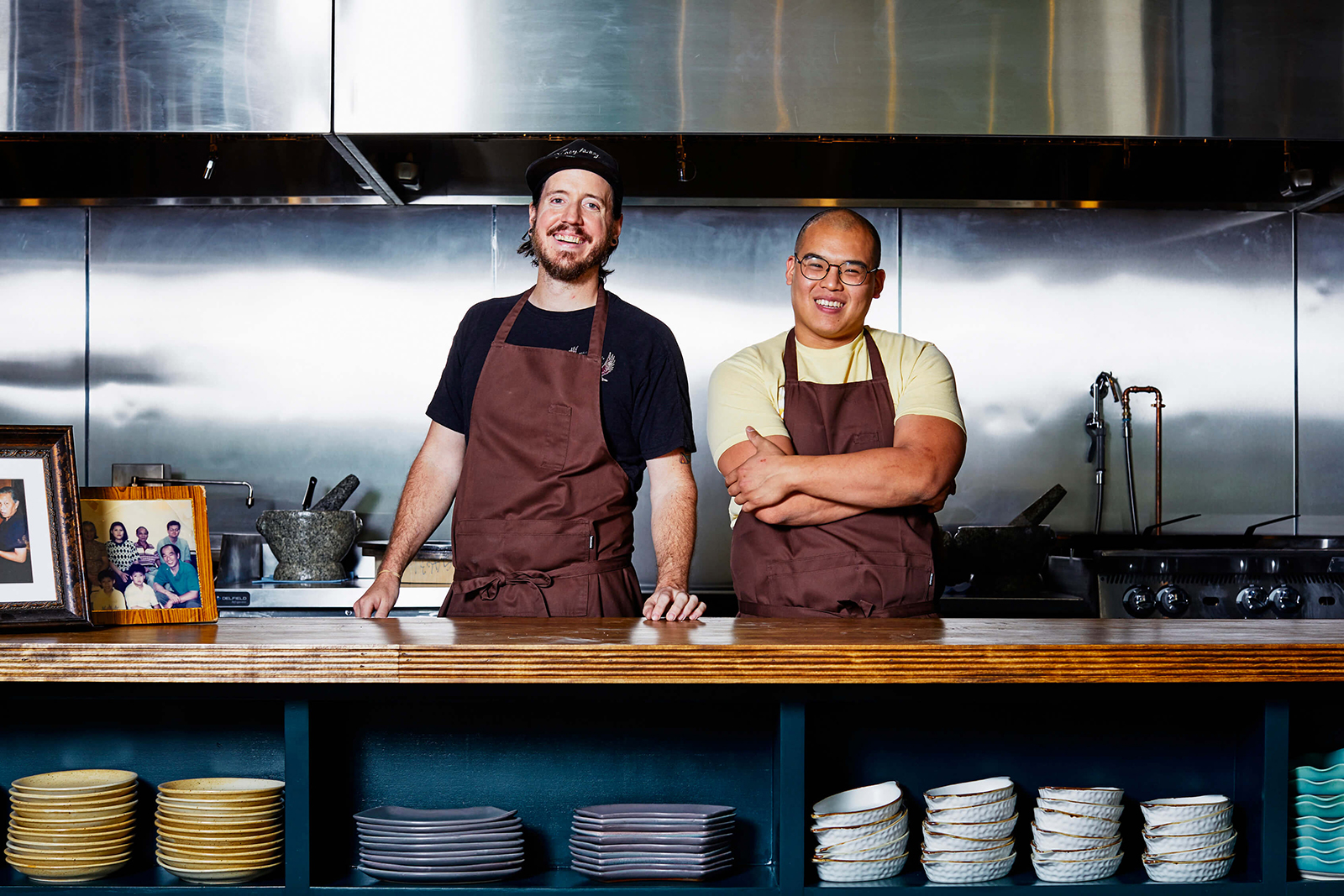 Chefs Parnass Lim Savang and Rod Lassiter's visions for the once pop-up Talat Market couldn't have been more apparent when they decided to go brick and mortar in 2020. While the pandemic put a damper on their opening, it hasn't stopped them from putting Thai cuisine front and center. Traditional techniques, vibrant flavors and bright aromatics bring dishes like their brilliant tapioca pork dumplings, smoked beef short ribs and seafood pancakes to life.
Where: Summerhill
TUK TUK THAI FOOD LOFT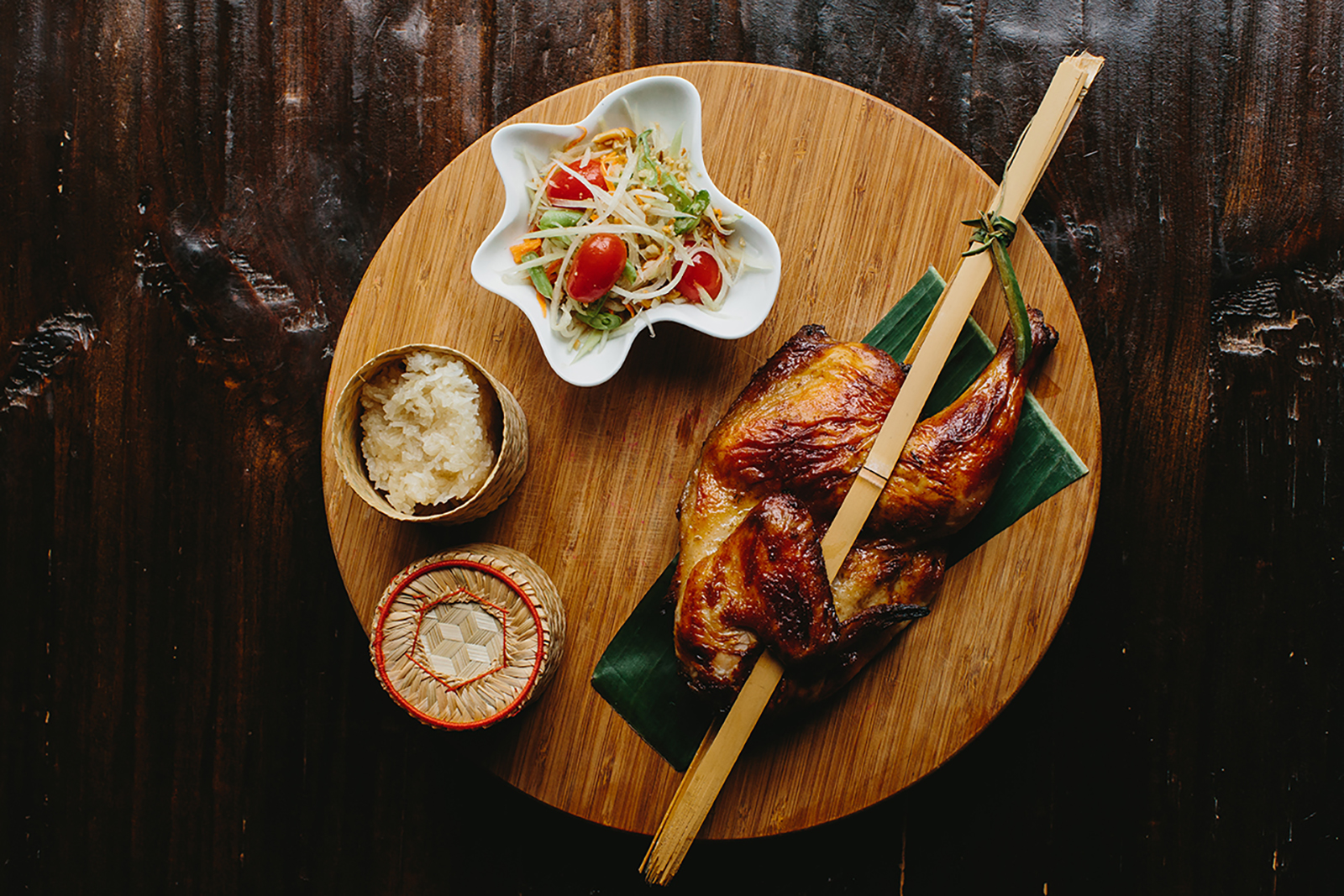 For many Atlantans, chef DeeDee Niyomkul's first Thai foray, Tuk Tuk Thai Food Loft, was the gateway into contemporary Southeast Asian cuisine. With a focus on street food, spicy noodles and rice with minced pork, sausage, pan-fried fish and even a build-your-own curry concept, this should be the first step into the world of Thai cuisine for the uninitiated.
Where: South Buckhead
FILIPINO
ADOBO
Filipino flavor is popping up throughout the ATL courtesy of Adobo. The pop-up and catering operation sets up shop monthly at various Atlanta breweries serving up loads of their eponymous adobo chicken that's soy-braised with garlic and cane vinegar plus meat and veggie lumpia spring rolls.
Where: Various Pop-Up Locations
ESTRELLITA
Bringing the flavors of the Philippines to Grant Park is Estrellita. While it seats only 20, the intimacy is like dining in the home of a friend. It's that same personal vibe the owners want to impart on guests to drive education and appreciation for their cultural cuisine highlighted by marinated thinly sliced beef (bisktek), deep-fried pork belly (lechon kawali) and meat/seafood eggrolls (lumpia).
Where: Grant Park
KAMAYAN ATL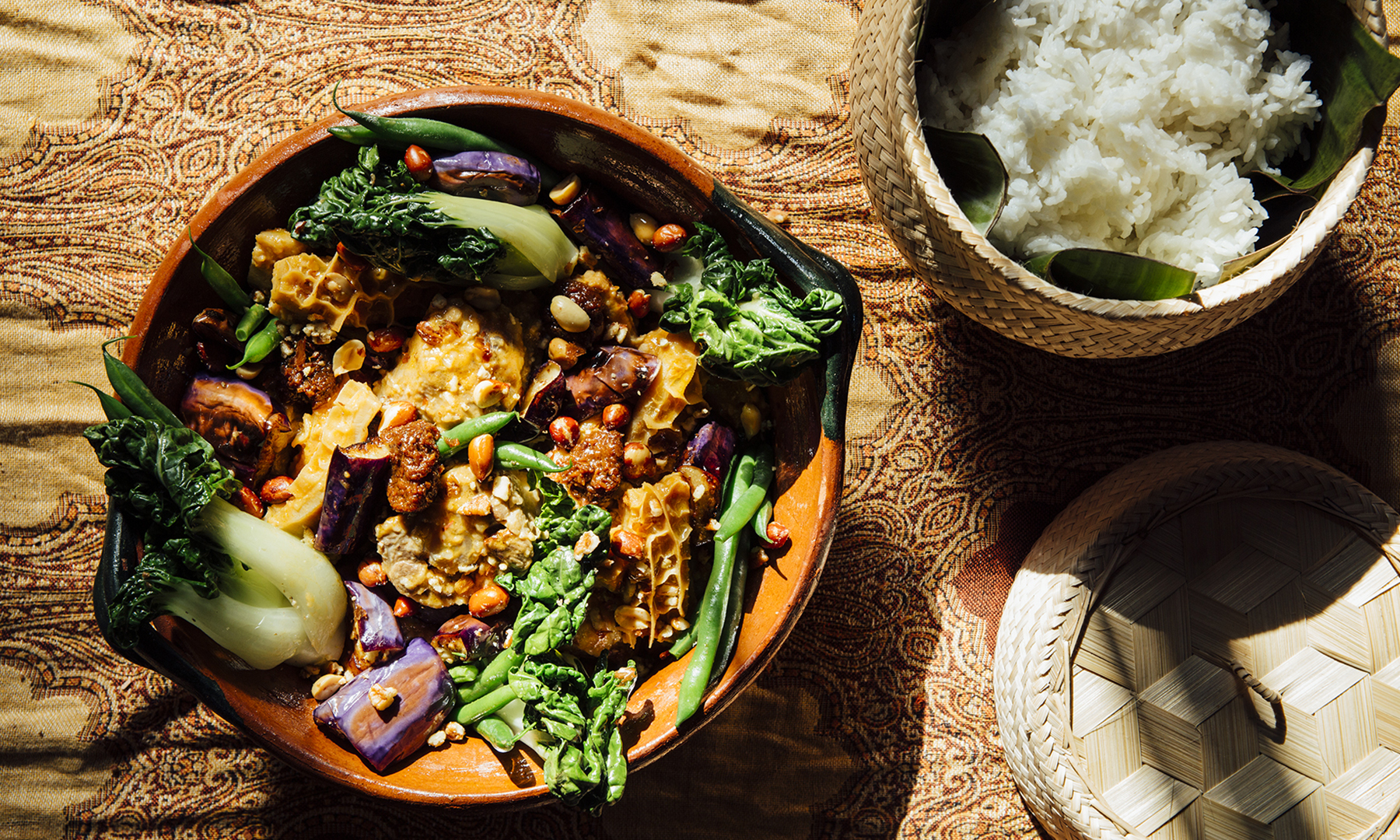 What was once an under-represented cuisine is finally getting its time in the limelight with authentic and brilliant flavors from chef Mia Orino's Kamayan ATL. The pop-up experience channels traditional Filipino dining right down to the copious spreads of sinangag rice, pancit noodles, deep-fried lechon and fried pompano over beds of banana leaves served family-style. And did we mention you eat everything with your hands?
Check out chef Mia Orino's Oxtail Kare-Kare recipe here!
Where: Various Pop-Up Locations
VIETNAMESE
LE COLONIAL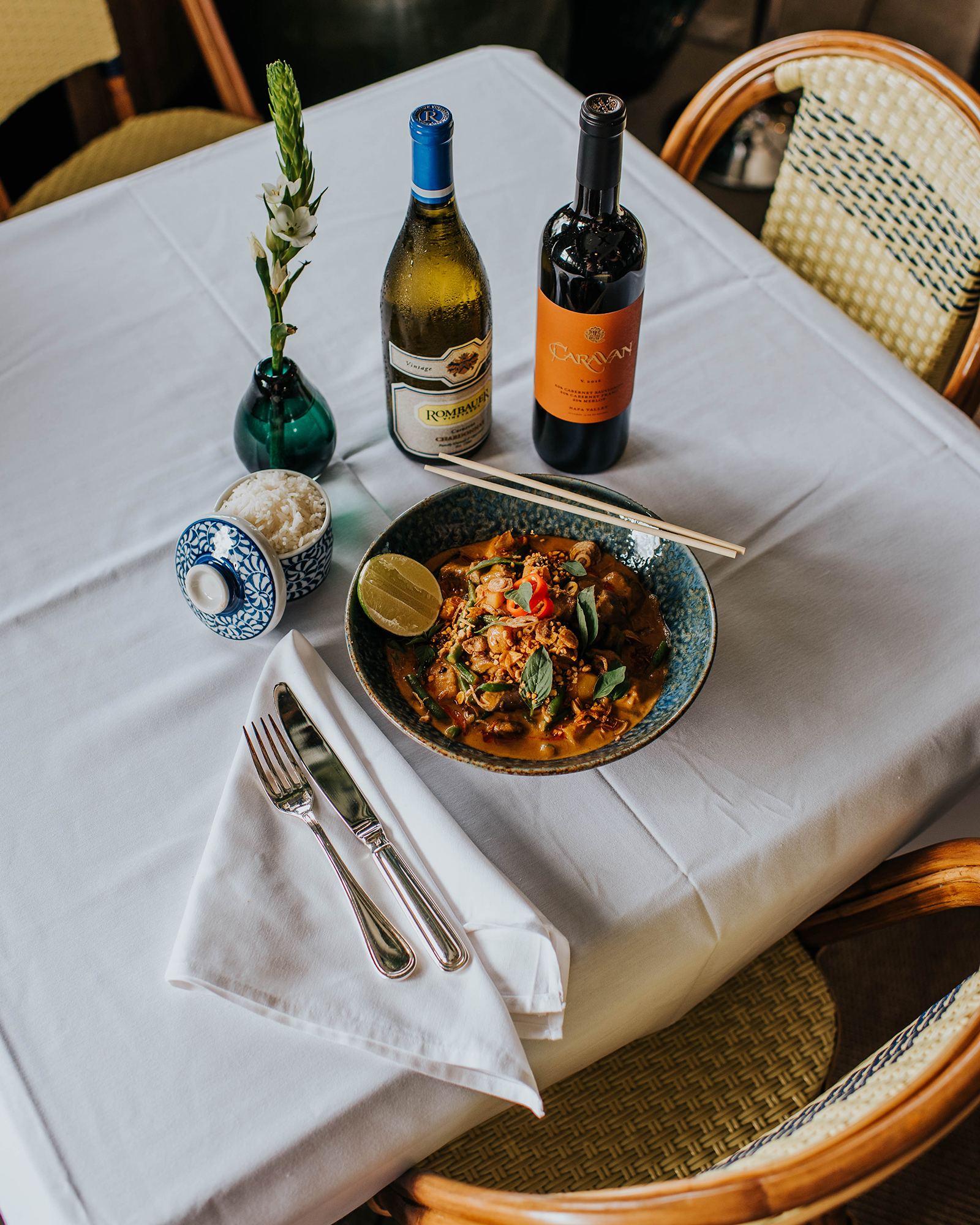 Exquisite execution and attention to detail is the hallmark of French-Vietnamese concept, Le Colonial. Spicy soups and curry play well with small plates of shrimp and pork rolls cemented with Vietnamese spices in the Buckhead Village restaurant. The show-stopping whole-fried crispy red snapper adorned in chili garlic and fish sauce is well worth the splurge.
Where: Buckhead
LE FAT
Modern Vietnamese cuisine and chic environs are the perfect mix at West Midtown's Le Fat. Try not to fill up on rounds of shrimp and pork-packed rolls, soft-shell crab bao buns and bright papaya salad before you cozy up to warm clay pot chicken, crab noodles and bowls of braised pork belly.
Where: West Midtown
NAM PHUONG
Consistently awarded as one of the best Vietnamese restaurants in America, Nam Phuong brings an authentic dining experience rooted in traditional flavors. Just try and tear yourself away from the fish sauce-glazed chicken wings, braised duck soup and more classics at this unassuming heavy hitter.
Where: Buford Highway
WE SUKI SUKI
While this mini food hall unites a global collection of flavors from Afro-Latin cuisine to specialty sandwiches, it's the Vietnamese vibes that shine at EAV's We Suki Suki. Steaming bowls of pho filled with beef and chicken and crave-worthy banh mi sandwiches will keep you coming back for more.
Where: East Atlanta Village
FUSION
FOOD TERMINAL
Chinese, India, and Malaysian flavors unite at Food Terminal, a massive food hall. Modeled after outdoor Malaysian hawker food courts, the experience is all about sampling multiple regions and opening your palate to time-tested cooking techniques. Whether it's fresh-made noodle dishes tossed in barbecue pork belly, Thai chili ground chicken, beef brisket or crispy bao buns and rice plates, the possibilities are endless at Food Terminal.
Where: Buford Highway/West Midtown
HAWKERS STREET FOOD
With so many dining options on the Atlanta BeltLine, you never know what to expect. At Hawkers, the fusion of Asian flavors spans everything from Thai and Korean to Malaysian and Chinese. Whether you go the rice and curry route,dig into a heaping bowl of noodles or get hands-on with dippable dumplings, meat skewers and roti, Hawkers is sure to stop you in your tracks.
Where: Inman Park
LITTLE TROUBLE
Asian street food and "Blade Runner"-inspired vibes make the perfect pair at futuristic West Midtown bar, Little Trouble. Pop-up Mushi Ni brings snackable and creative takes on street food to the neon-adorned cocktail haven. Explore offerings of lobster Rangoon, nori-spiced "Tokyo fries" and hoisin-laced duck confit bao buns you don't need to be a Replicant to appreciate.
Where: West Midtown
SALARYMAN
A neighborhood restaurant and bar combine with Japanese and Korean-inspired comfort food at Salaryman. Think everything from poke rice balls and bibimbop to kimchi fried chicken and spicy ramen with a splash of sashimi, and you will understand the welcome culinary culture clash in East Lake.
Where: East Lake
WHISKEY BIRD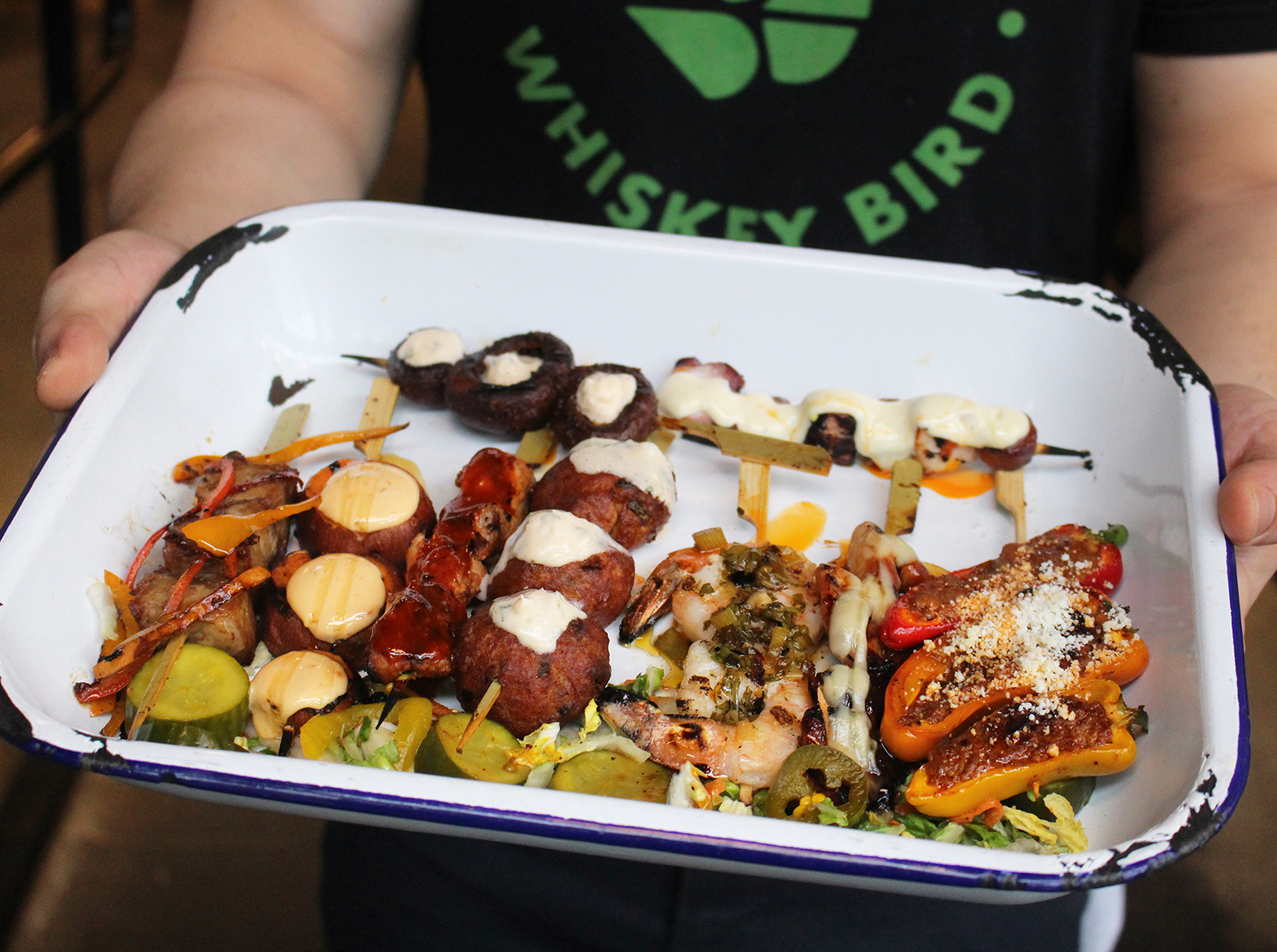 Whiskey Bird in Morningside delivers with wildly inventive takes and transformations of traditional Japanese dishes. With a focus on yakitori, Whiskey Bird grills featured ingredients like chimichurri shrimp, octopus and sausage, and, of course, chicken, to perfection. Make a play for crispy rice with spicy tuna or salmon after you've downed a few skewers with friends.
Where: Morningside
Discover More
Get to know Atlanta, and discover the best things to do around the city.