Global Flavors at Atlanta's Top International Restaurants
One of the beauties of Atlanta is its diversity. From corner to corner, you can travel the world without leaving the city. Explore different cultures through food, giving your palate a trip around the globe at the many international restaurants in Atlanta.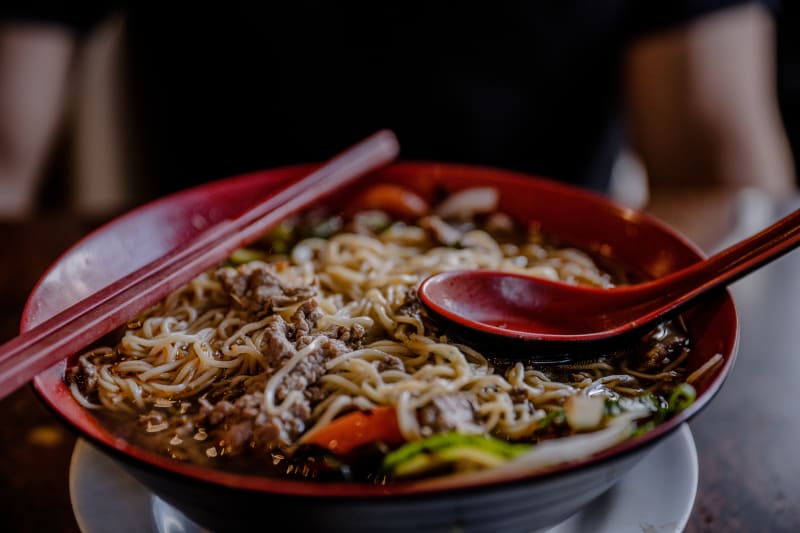 African
AfroDish Restaurant 
Ghana immigrants Vincencia and Raphael Sarpong serve flavors from their homeland at the Municipal Market near Downtown. Their cooking offers seasonings mixed with traditional dishes known across the Caribbean and in some African countries. Don't miss out on the oxtails dish, the jerk chicken or the vegan options with a plate of jollof rice, black-eyed peas and plantains. Enjoy an explosion of flavors in a friendly environment.
Where: Municipal Market (Also known as Sweet Auburn Curb Market)
Bangladeshi
Ruchi Bangladeshi Cuisine 
Find comfort in tasty Blangladeshi and Indian food made and served with love in a welcoming environment. Delight on Chicken, lamb and shrimp biriyanis, tondoori specialties and an array of specialty dishes including regular's favorites like chicken 65, lamb naga morich and endless vegetarian options. The seasonings are full of flavors, and the conversations with Ahsan, the owner, add to the experience.
Where: 4847 Peachtree Road
Brazilian
Buteco 
Head over to Grant Park or East Atlanta Village where the Brazil party has started. Buteco transports you to Rio de Janeiro with small Brazilian dishes, live music, and coffee and cocktails. Don't be surprised if you walk into a samba party. Samba dancing is very common at this lay-back venue with spacious outdoor space. It is just perfect to sip on a coffee and get work done or spend the afternoon eating, pão de queijo waffles, cachorro quentes, coxinha, quibe and sipping on caipirinhas.
Where: 1039 Grant St. SE. Suite C-10 and 1245 Glenwood Ave. SE. Suite 6
Chinese
Urban Wu
Authentic Szechuan Chinese food is served at this international restaurant in Atlanta. Offering great service and incredible food, Urban Wu captivates the palate of those seeking the true flavors of Chinese cuisine in the city.
Where: 3330 Piedmont Road NE Suite 22B.
Cuban
Papi's Cuban Grill
Find Caribbean flavors throughout Atlanta at one of Papi's Cuban Grill locations. Order pollo vaca frita with a side of mariquitas and let the Cuban flavors transport you to the Pearl of the Antilles.
Where: Atlanta Hartsfield-Jackson International Airport, Krog Street Market & 216 Ponce de Leon Ave.
Ethiopian
Desta Ethiopian Kitchen 
Try traditional Ethiopian fare and unique culinary creations at Desta. From the popular vegetarian platter to the original meat lovers, the menu of authentic Ethiopian cuisine offers something for everyone.
Where: 2250 Marietta Blvd. NW, Suite 206
French
Le Bilboquet 
For a fancy and chic French dining experience, head over to Le Bilboquet. Located in the heart of upscale retail and dining in Buckhead, Buckhead Village District, this bistro and bar offers traditional French dishes in a European-style ambiance. Don't miss the opportunity to enjoy a Cajun chicken served with a heaping pile of crispy pomme frites or a tuna tartare sitting on the patio in woven rattan chairs and tables. It is the complete Parisian sidewalk cafe experience.
Where: Buckhead Village District
Saint Germain French Cafe & Bakery
Step into Paris with a bite of a perfectly crafted cannelé, and a sip of expresso in the middle of the day at this French cafe and bakery. Need more fuel? The croque monsieur will melt in your mouth while the smoked salmon quiche will delight you with an array of fresh flavors. With four locations throughout key parts of Atlanta, you are sure to find a Saint Germain close to you for a French treat.
Where: Ponce City Market, The Bellyard Hotel, Buckhead Village, and The Interlock.
Indian
Dash & Chutney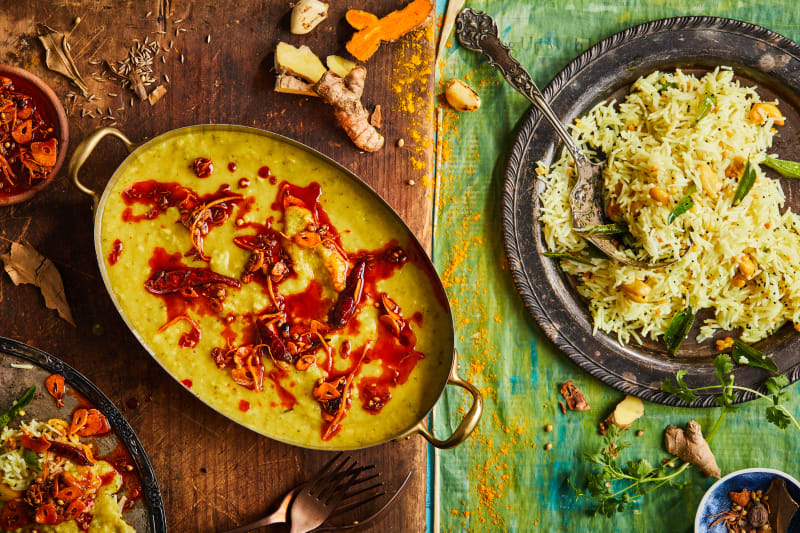 Make your way to The Works and indulge in full-flavored, plant-based Indian street food at Dash & Chutney. The vegan menu includes a variety of chaat, including samosa chaat and sev papdi chaat. Chef Palak brings in nostalgic flavors that will take you around the globe (and you never even leave Atlanta).
Where: Chattahoochee Food Works
Israeli
Aziza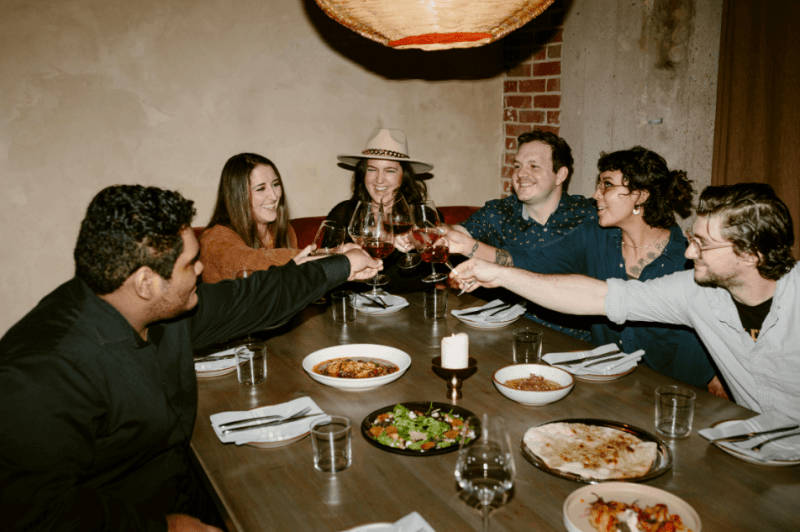 Walk into Aziza and feel as if you had just walked into a home in Israel. That is the mission of this restaurant serving history-rich Israeli dishes in a hospitable environment reflective of their culture and traditions.
Where: 1170 Howell Mill Rd NW
Rina 
With Tel Aviv beach vibes, Israeli upbeat tunes on the background, and casual Israeli street food, Rina is sure to put you in a happy mood. After all, in Hebrew that is exactly what Rina means – happiness. The sizzling skewers are tempting and the creative cocktails are refreshing, and whatever you choose to enjoy, do not pass on the opportunity to try the falafel, prepared using a family recipe passed down since the 1950s when it was served at a falafel stand in Israel. Come in and dine in the chic restaurant, or get your food to go through the window directly on the Eastside Atlanta BeltLine Trail.
Where: 699 Ponce De Leon Ave. Suite 9.
Italian
Pasta Da Pulcinella 
Enjoy Italian favorites in a cozy setting at this vintage bungalow, complete with a fireplace. That is the mood at Pasta Da Pulcinella. With stellar Italian cuisine, the intimate restaurant makes you feel right at home while enjoying the savors of Italy.
Where: 1123 Peachtree Walk NE
Jamaican
Dat Fire Jerk Chicken 
Dat Fire Jerk Chicken prides itself on having the best curry and brown stew chicken in Atlanta. The jerk pork and other traditional Jamaican recipes bring the authentic taste of Jamaica to the heart of Atlanta.
Where: 226 Northside Drive SW
Korean
Letsbap
Devour traditional Korean dishes in a grab-and-go setting at Letsbap. The nourishing menu includes Korean favorites like bulgogi, tteokbokki, cupbap and the famous mandu. Consumer experts in Korean cuisine say the mandu tastes as if it was purchased on the streets of Korea.
Where: 206 Edgewood Ave. NE, Suite B.
Mediterranean
Aviva by Kameel 
With a location in Midtown and in Downtown, Chef Kameel Srouji brings from Nazareth fresh and healthy home-cooked meals to Atlanta. Be welcomed by a smile from the very own chef or his son Nas, and pick from a variety of Mediterranean favorites cooked with fresh and flavorful ingredients. Don't be intimidated by the size of the chicken. Trust us, you will eat it all because it is nearly impossible to put it down. Eating at Aviva is like eating at Chef Kameel's very own home where he prepares generational recipes in a family-like environment.
Where: 223 Peachtree St. and 756 W. Peachtree St. NW.
Mexican
Alma Cocina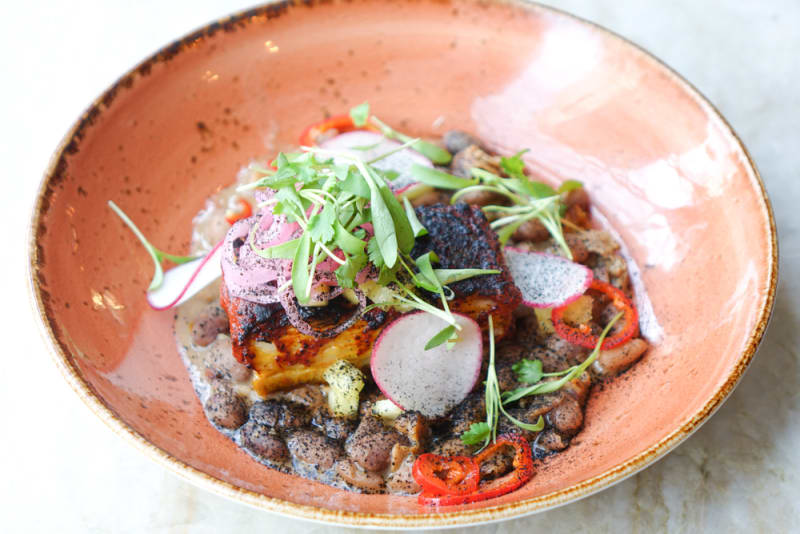 With a Downtown and Buckhead location, Alma Cocina serves Atlanta contemporary Mexican cuisine. The menu features authentic bright and fresh flavors taken to the next level with regional influences. Their mole is sure to transport you to the streets of Oaxaca, while their diverse selection of Tequilas will let you travel through Mexico one sip at a time.
Where: 191 Peachtree St. NE & 3280 Peachtree Rd. NE. Terminus 100.
Middle Eastern
Del Bar 
Bringing traditional flavors from the Middle East, Del Bar has quickly become a popular spot by locals and visitors in Atlanta. The beachy ambiance sets the tone for the lovingly prepared dishes. From the grilled za'taar wings to the kashk bademjoon, the food is representative of the owner's youth and the women in his life who instilled his deep appreciation for Middle Eastern cooking. With roots in Iran, Frasi Kargar created Delbar to become a place of gathering with loved ones over delicious and traditional food. Sit at the table and be part of the family.
Where: 870 Inman Village Parkway NE.
Moroccan
Marrakesh Mediterranean Kitchen
Make your way to Ponce City Market for a diverse menu of flavors at Marrakesh Mediterranean Kitchen. Find staples of Moroccan cuisine such as falafel, baba ganoush, kebab and much more. Don't know where to start your culinary adventure? Begin with the mezze plate and taste away.
Where: Ponce City Market
Pan-Asian
Herban Fix 
As part of a green and healthy movement, Chef Wendy Chang offers a unique dining experience serving delectable vegan Southern Pan-Asian cuisine in a calming and welcoming environment. Pan-Asian cuisine encompasses dishes from different nations and cultures throughout Asia. This is an opportunity to explore a menu offering Vietnamese pho noodle soup, a pad thai inspired by modern-day Thailand, and a Korean tofu stew. All in one place.
Where: 565-A Peachtree Street NE
Persian
Rumi's Kitchen 
Named after one of the most famous poets in the world, Jelaluddin Rumi, Rumi's Kitchen is inspired by the poet's vision of inner peace, happiness and love. The restaurant's hospitable ambiance offers a beautifully decorated space to enjoy a menu full of history and tradition. From the freshly baked traditional bread to the skewers marinated in a saffron sauce and cooked on an open broiler, the savory dishes are an explosion of flavors.
Where: Colony Square
Punjabi
Bhojanic Indian 
One of the most awarded and popular Indian food chefs in Atlanta, Archna Becker brings to Atlanta the tantalizing flavor of Indian cuisine, focusing on Punjabi and North Indian homestyle food. The renowned chef founded Bhojanic with the support of her family, keeping them very involved and ensuring the authenticity and quality of the food for those who are looking to dive into the deep and explosive flavors of Indian cuisine.
Where: 739 Lambert Drive NE.
South African
Baked Kitchen South African Street Food
Baked Kitchen is a place to celebrate South African cuisine. Owner Allan Katzef features a variety of dishes, such as lamb and apricot skewers, boerewors and sosaties, making sure the flavors represent his home country.
Where: Chattahoochee Food Works
Panbury's Double Crust Pies (South African / English / Australian)
Located in the historic Municipal Market in Edgewood, this low-key pie shop offers a variety of sweet and savory bites inspired by the owner's South-African roots. It is the only South-African pie shop in town also offering British and Australian favorites. Come for the fresh-baked smell, and stay for the nostalgic bites.
Where: The Municipal Market (Also known as Sweet Auburn Market).
Salvadorian
Buenos Dias Cafe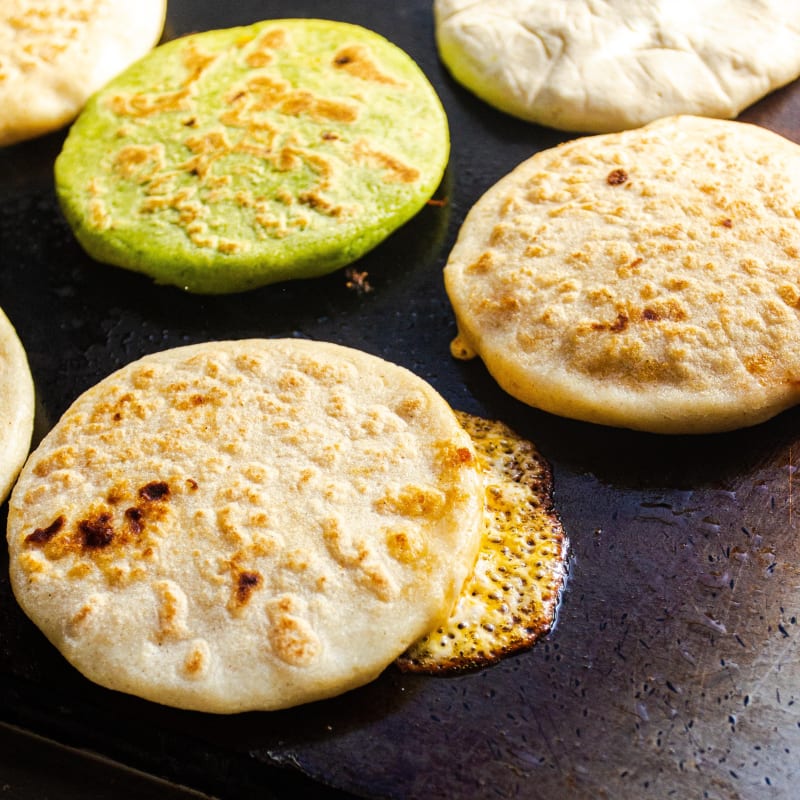 Buenos Dias Cafe brings to Atlanta delicious pupusas, made-to-order. The typical dish from El Salvador is served with a variety of toppings and sides to make it an authentic experience. Vegan, vegetarian and meat options are available to make sure everyone gets to try this staple dish from Central America.
Where: Ponce City Market
Spanish
The Iberian Pig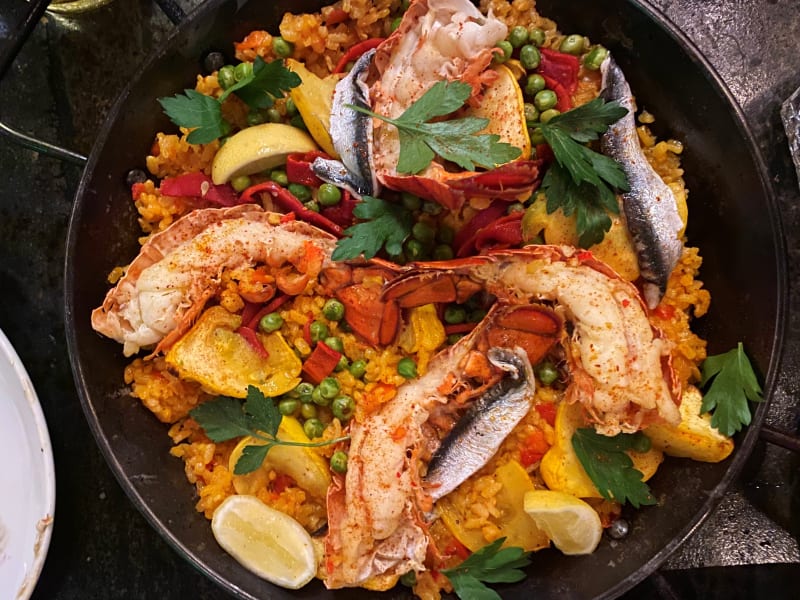 Bold flavors and a convivial environment transport you to Spain at The Iberian Pig. A robust menu of modern Spanish tapas offers something for every palate. Start with a charcuterie board featuring a variety of dry meats and cheeses. Follow it with a parade of small plates to share – or not. The food is authentic and is matched only with the remarkable hospitality.
Where: 3150 Roswell Road NW, Suite A3
Thai
Nan Thai Fine Dining 
In a Zen-like interior, Bangkok-born chef Nan Niyomkul puts forward upscale eats characteristic of Thai cuisine. Nan Thai Fine Dining is an award-winning, classy Thai restaurant offering an experience that ranges from the food to the environment and the service.
Where: 1350 Spring St. NW.
Vietnam
Viêtvana
At Viêtvana, pho is more than a recipe to follow. It is a homage to heritage, culture and home. Enjoy family recipes of authentic Vietnamese delicacies crafted with love by husband-and-wife team Dihn Tran and Khanh Dang. With locations in the upbeat streets of Atlanta, serenity and bliss can be found on each bite.
Where: Ponce City Market & 848 Spring St. NW. Suite A.
If you want to adventure just a few minutes outside the perimeter, head over to Buford Highway to find delicious international food options. Atlanta has incredible dining options for all palates. From brunch to dinner, there is something for everyone. Check out the Atlanta Restaurant Guide and find your next favorite meal.
Discover More
Get to know Atlanta, and discover the best things to do around the city.