Global Flavors at Atlanta's Top International Restaurants
One of the beauties of Atlanta is its diversity. From corner to corner, you can travel the world without leaving the city. Explore different cultures through food, giving your palate a trip around the globe at the many international restaurants in Atlanta.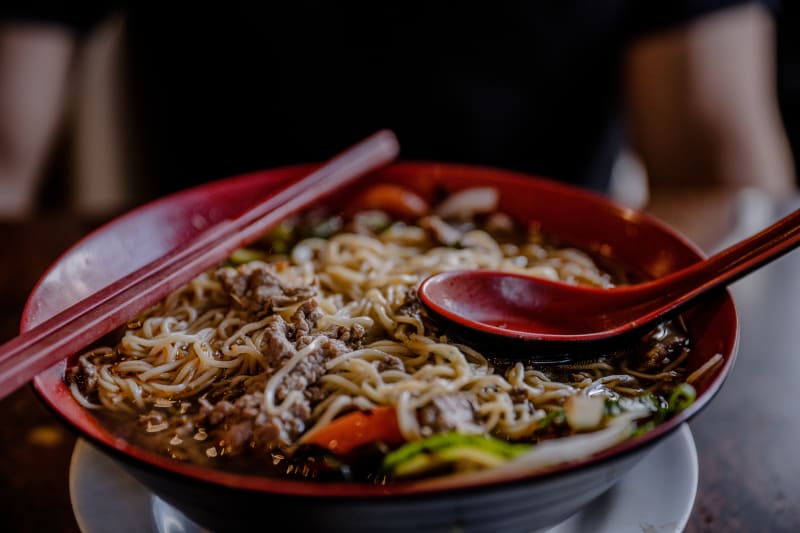 Chinese: Urban Wu
Authentic Szechuan Chinese food is served at this international restaurant in Atlanta. Offering great service and incredible food, Urban Wu captivates the palate of those seeking the true flavors of Chinese cuisine in the city.
Where: 3330 Piedmont Road NE Suite 22B.
Cuban: Papi's Cuban Grill
Find Caribbean flavors throughout Atlanta at one of Papi's Cuban Grill locations. Order pollo vaca frita with a side of mariquitas and let the Cuban flavors transport you to the Pearl of the Antilles.
Where: Atlanta Hartsfield-Jackson International Airport, Krog Street Market & 216 Ponce de Leon Ave.
Ethiopian: Desta Ethiopian Kitchen
Try traditional Ethiopian fare and unique culinary creations at Desta. From the popular vegetarian platter to the original meat lovers, the menu of authentic Ethiopian cuisine offers something for everyone.
Where: 2250 Marietta Blvd. NW, Suite 206
Indian: Dash & Chutney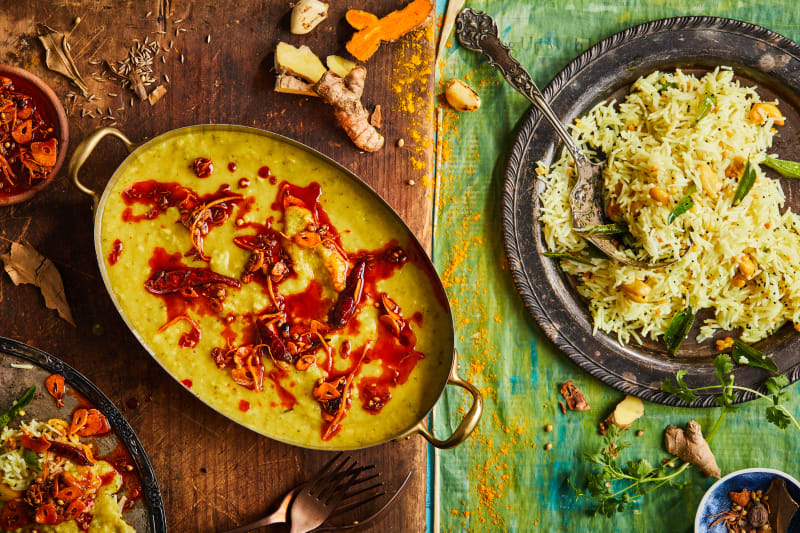 Make your way to The Works and indulge in full-flavored, plant-based Indian street food at Dash & Chutney. The vegan menu includes a variety of chaat, including samosa chaat and sev papdi chaat. Chef Palak brings in nostalgic flavors that will take you around the globe (and you never even leave Atlanta).
Where: Chattahoochee Food Works
Italian: Pasta Da Pulcinella
Enjoy Italian favorites in a cozy setting at this vintage bungalow, complete with a fireplace. That is the mood at Pasta Da Pulcinella. With stellar Italian cuisine, the intimate restaurant makes you feel right at home while enjoying the savors of Italy.
Where: 1123 Peachtree Walk NE
Jamaican: Dat Fire Jerk Chicken
Dat Fire Jerk Chicken prides itself on having the best curry and brown stew chicken in Atlanta. The jerk pork and other traditional Jamaican recipes bring the authentic taste of Jamaica to the heart of Atlanta.
Where: 226 Northside Drive SW
Korean: Letsbap
Devour traditional Korean dishes in a grab-and-go setting at Letsbap. The nourishing menu includes Korean favorites like bulgogi, tteokbokki, cupbap and the famous mandu. Consumer experts in Korean cuisine say the mandu tastes as if it was purchased on the streets of Korea.
Where: 206 Edgewood Ave. NE, Suite B.
Mexican: Alma Cocina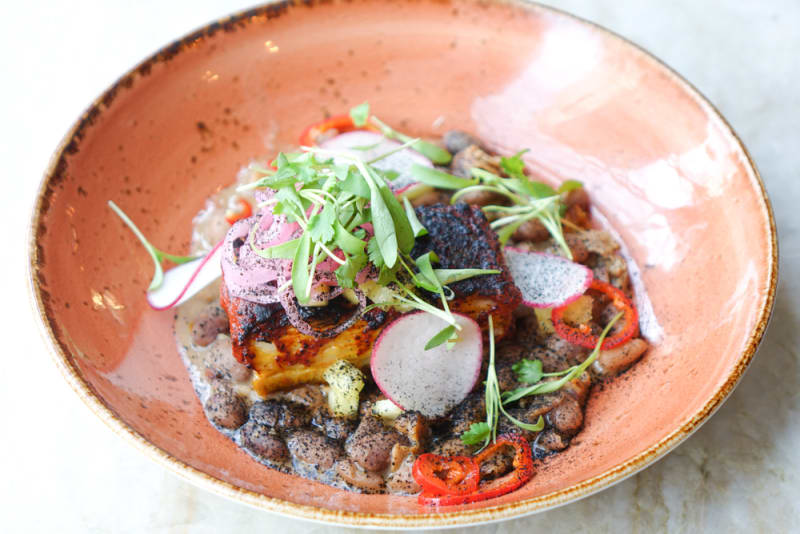 With a Downtown and Buckhead location, Alma Cocina serves Atlanta contemporary Mexican cuisine. The menu features authentic bright and fresh flavors taken to the next level with regional influences. Their mole is sure to transport you to the streets of Oaxaca, while their diverse selection of Tequilas will let you travel through Mexico one sip at a time.
Where: 191 Peachtree St. NE & 3280 Peachtree Rd. NE. Terminus 100.
Moroccan: Marrakesh Mediterranean Kitchen
Make your way to Ponce City Market for a diverse menu of flavors at Marrakesh Mediterranean Kitchen. Find staples of Moroccan cuisine such as falafel, baba ganoush, kebab and much more. Don't know where to start your culinary adventure? Begin with the mezze plate and taste away.
Where: Ponce City Market
Punjabi: Bhojanic Indian
One of the most awarded and popular Indian food chefs in Atlanta, Archna Becker brings to Atlanta the tantalizing flavor of Indian cuisine, focusing on Punjabi and North Indian homestyle food. The renowned chef founded Bhojanic with the support of her family, keeping them very involved and ensuring the authenticity and quality of the food for those who are looking to dive into the deep and explosive flavors of Indian cuisine.
Where: 739 Lambert Drive NE.
South African: Baked Kitchen South African Street Food
Baked Kitchen is a place to celebrate South African cuisine. Owner Allan Katzef features a variety of dishes, such as lamb and apricot skewers, boerewors and sosaties, making sure the flavors represent his home country.
Where: Chattahoochee Food Works
Salvadorian: Buenos Dias Cafe
Buenos Dias Cafe brings to Atlanta delicious pupusas, made-to-order. The typical dish from El Salvador is served with a variety of toppings and sides to make it an authentic experience. Vegan, vegetarian and meat options are available to make sure everyone gets to try this staple dish from Central America.
Where: Ponce City Market
Spanish: The Iberian Pig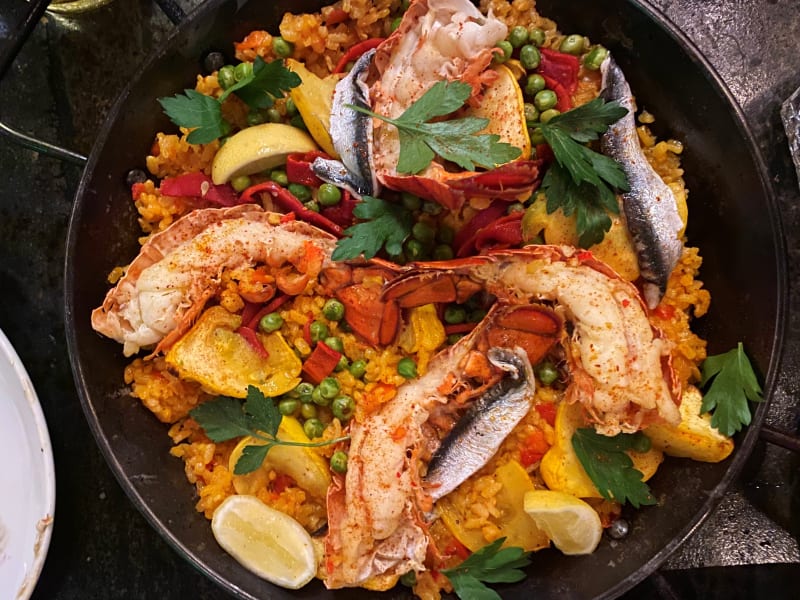 Bold flavors and a convivial environment transport you to Spain at The Iberian Pig. A robust menu of modern Spanish tapas offers something for every palate. Start with a charcuterie board featuring a variety of dry meats and cheeses. Follow it with a parade of small plates to share – or not. The food is authentic and is matched only with the remarkable hospitality.
Where: 3150 Roswell Road NW, Suite A3
Thai: Nan Thai Fine Dining
In a Zen-like interior, Bangkok-born chef Nan Niyomkul puts forward upscale eats characteristic of Thai cuisine. Nan Thai Fine Dining is an award-winning, classy Thai restaurant offering an experience that ranges from the food to the environment and the service.
Where: 1350 Spring St. NW.
Vietnam: Viêtvana
At Viêtvana, pho is more than a recipe to follow. It is a homage to heritage, culture and home. Enjoy family recipes of authentic Vietnamese delicacies crafted with love by husband-and-wife team Dihn Tran and Khanh Dang. With locations in the upbeat streets of Atlanta, serenity and bliss can be found on each bite.
Where: Ponce City Market & 848 Spring St. NW. Suite A.
If you want to adventure just a few minutes outside the perimeter, head over to Buford Highway to find delicious international food options. Atlanta has incredible dining options for all palates. From brunch to dinner, there is something for everyone. Check out the Atlanta Restaurant Guide and find your next favorite meal.
Discover More
Get to know Atlanta, and discover the best things to do around the city.