Taste the World at Atlanta's Asian-owned Restaurants
Published May 20, 2021
Last Updated March 9, 2022
Atlanta's 10-county Asian population has more than doubled during the past two decades, reaching 300,000 in 2019. Along with that population growth came Asian businesses including restaurants, farmers markets and grocery stores. Many of these establishments can be found along Atlanta's famous Buford Highway, where over 100 international restaurants representing over 20 countries can be found. From Korean kimchi to Indian curries, here's a guide for sampling authentic flavors and enjoying a karaoke night out.
GLOBAL
Pacific Rim Bistro
Specializing in Pan-Asian cuisine, this restaurant offers flavors traceable to the frozen tundra of Mongolia, the tropics of Thailand and the craft of Japanese cooking. Sushi, yes. Thai basil noodles, yes. Spicy crab roll, yes. And on and on the menus go.
Where: 303 Peachtree Center Ave. NE, SunTrust Plaza, Downtown
The Consulate
One of Zagat's "sexiest new bars and restaurants" in Atlanta (2017), The Consulate offers a rotating menu of global cuisine known as its Visa Section Every 90 days, a guest spins the globe and selects a random country. Chef Mei Lin then creates a menu of delicacies from that country, and they are available for three months. Then it's on to the next country. A few examples from the restaurant's Delicacies of the Philippines are kare kare oxtail stew, nuuk chops and lechon kawali.
Where: 10 Tenth St. NW, Midtown
Tum Pok Pok
New to the Buford Highway dining scene, this Thai restaurant brings you classic and popular street food. Try Somtum (spicy papaya salad), Isan sour sausage, mango sticky rice and other Thai dishes amid the bustling vibe of the Thai Isan family setting. You'll be surprised by the authentic flavors.
Where: 5000 Buford Highway NE, Chamblee
Mamak
Mamak is your destination for Malaysian street food, which combines the flavors of China, India and Malaysia. Here are examples to whet your appetite: spring rolls or satay skewers for starters; wonton soup or pork porridge; noodle dishes; rice dishes; and entrees including spicy tofu, rendang beef, and sweet and sour spareribs.
Where: 5150 Buford Highway, Doraville (takeout)
2390 Chamblee Tucker Road, Chamblee (dine in)
Dua Vietnamese Noodle Soup
Want some delicious pho? Here you go. Dua offers traditional Vietnamese food including spring rolls, pho, rice noodles and more at good prices.
Where: 53 Broad St. NW, Downtown; 77 12th St. NE #6b, Midtown
INDIAN
Tabla
Hungry for curry? Lucky for you, there's a Tabla in both Midtown and Buckhead. Curries on the menu include moilee, korma, tika masala, saag, vindaloo and karahi. Complement your meal with a cocktail inspired by Indian-spiced liqueur.
Where: 77 Twelfth St.NE, Midtown; 3005 Peachtree Road, Buckhead
Chai Pani
This Indian restaurant features chaat – crunchy, spicy, sweet, tangy, brightly flavored Indian street snacks – and thalis – traditional family meals highlighting India's culinary diversity. Chai Pani translates to "tea and water" and in India it's slang for going out for a cup of tea or a snack.
Where: 406 West Ponce de Leon Ave., Decatur
JAPANESE
Nakato Japanese Restaurant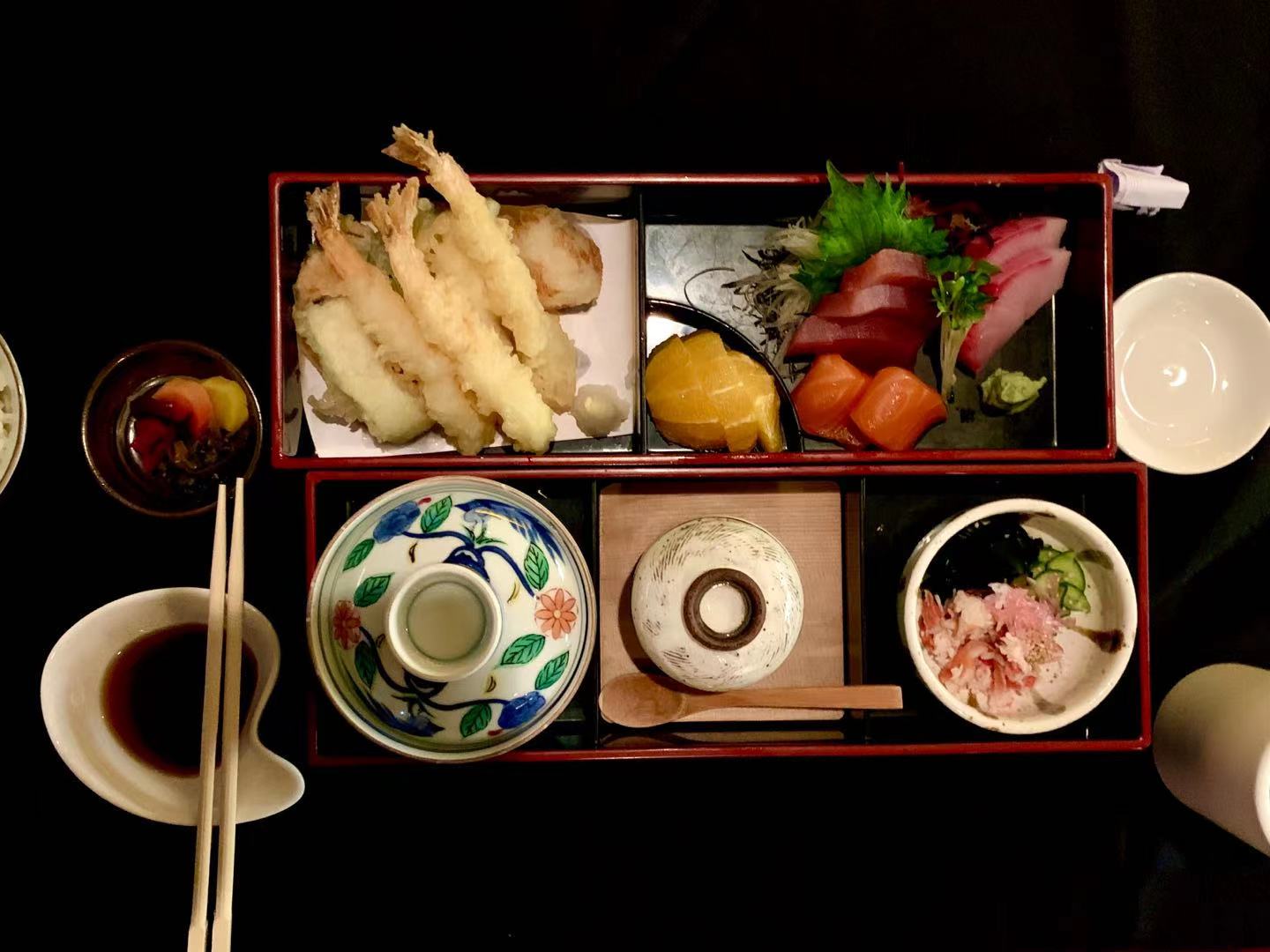 Owned by a Japanese family, Nakato offers dinner two ways – either traditional or hibachi/teppanyaki style. There is sushi, of course, but also takoyaki, Osaka street food with bits of octopus and dough inside a crispy shell; and bento meals, a choice of two classic Japanese dishes with fried shrimp dumplings and karaage chicken cutlets with miso soup.
Where: 1776 Cheshire Bridge Road, NE, Midtown
Brush Sushi Izakaya
Brush might become your go-to place for Japanese ramen or sushi omakase experiences. There's one way to find out. Head to the Decatur restaurant. Don't forget to wash down your meal with sake or a sapporo lager.
Where: 316 Church St., Decatur
CHINESE
Tasty China Jia
Specializing in authentic Chinese Szechuan dishes, Tasty China Jia operates three restaurants in and around Atlanta . Try bang bang chicken, black ear mushrooms with wild peppers or jelly fish in red chili oil.
Where: 675 Ponce de Leon Ave. NE in Ponce City Market; Additional locations in Smyrna and Marietta
LanZhou Ramen
Go for the hand-pulled noodles. Stick around for spicy crawfish, seafood fried rice, dry fried string beans and so much more. Did we mention dim sum or knife-sliced noodles?
Where: 5231Buford Highway NE, Doraville
KOREAN
Dish Korean Cuisine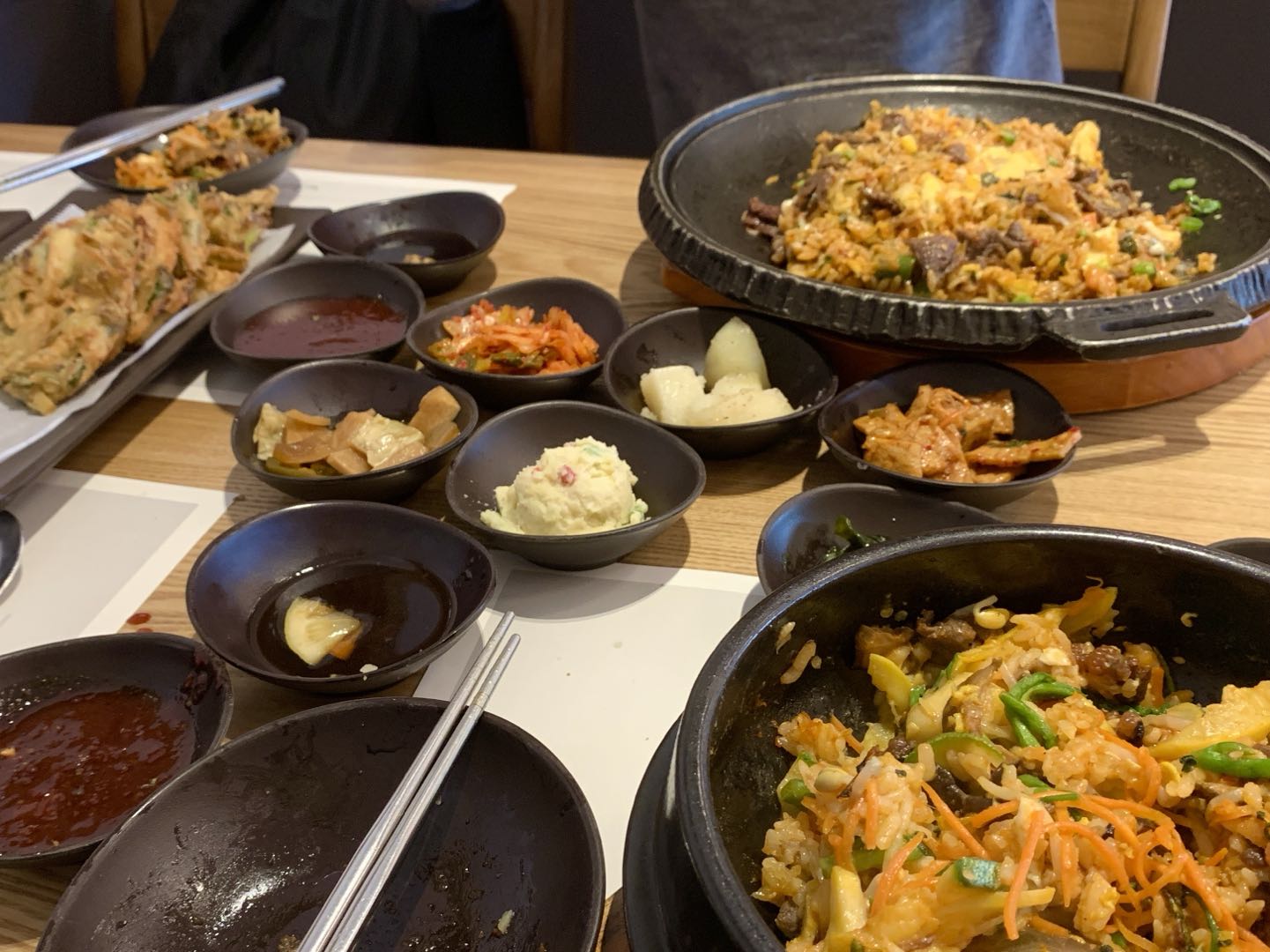 The menu is expansive, so it might be wise to begin with daechu tea (hot or iced, made from dates) while you decide. Two examples of appetizers are Lucky Pockets (crispy wrappers filled with cream cheese) and tofu sticks. There are soups (Kimchi jjigae – spicy stew); rice and noodles; tofu and seafood, and on and on the menu goes. There even are burgers and tacos with a Korean touch.
Where: 5000 Buford Highway NE, Chamblee
So Kong Dong Tofu House
So Kong Dong is an exceptional Korean restaurant specializing in classic Korean dishes like tofu soups, bibimbap, seafood pancakes and more. You won't want to miss the combo specials. Get a tofu soup, bibimbap or noodle of your choice combined with delicious barbecue ribs or bulgogi at a good price. Free small side dishes are served with your meal.
Where: 5280 Buford Highway NE, Suite C, Doraville
Satisfy Your Sweet Tooth
Sweet Hut Bakery & Cafe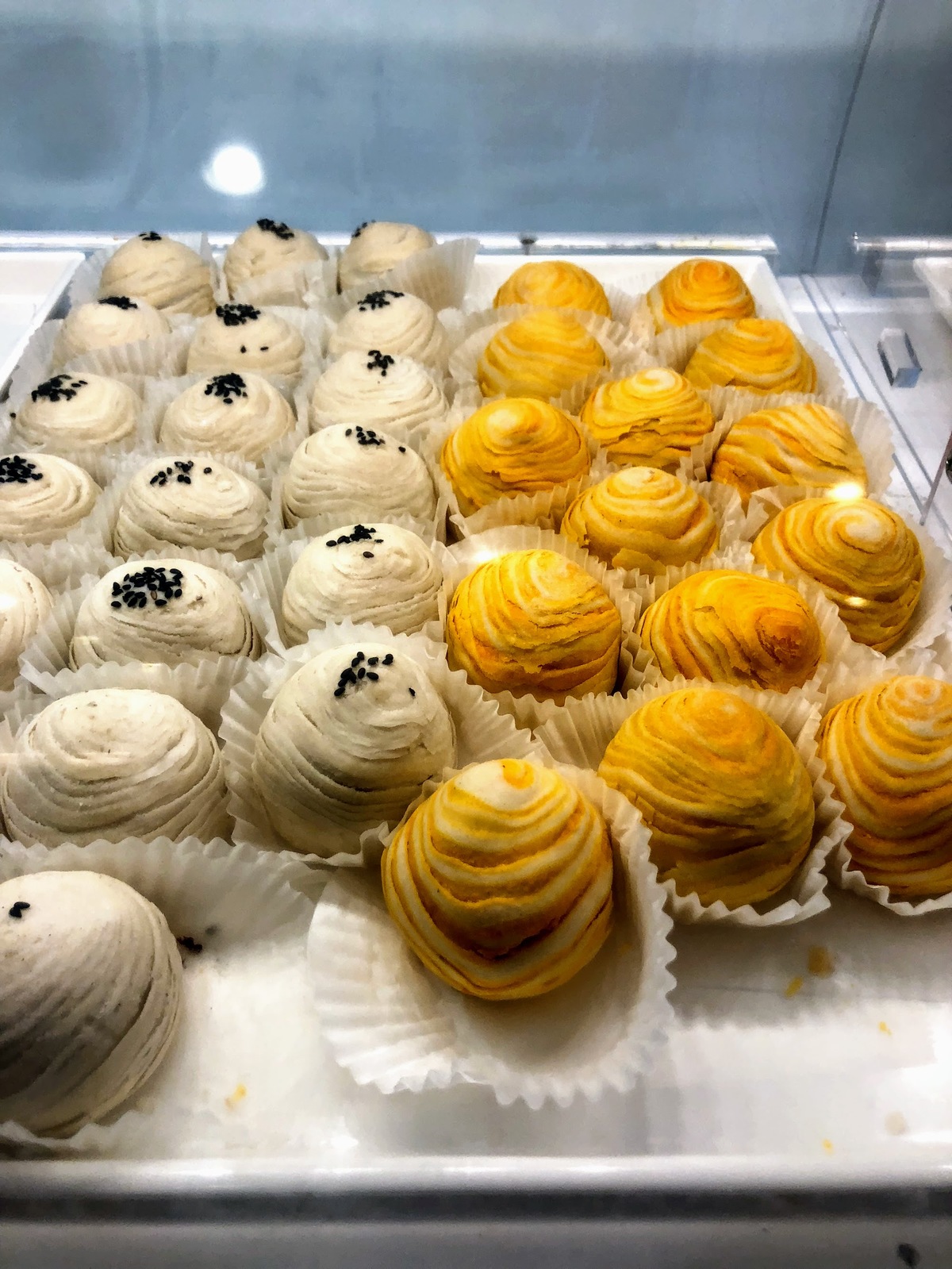 This is your go-to place for bubble tea, pastries and desserts. Consider it your headquarters for sweet buns. If cookies are your thing, try matcha, almond tulie or almond napoleon. If you're needing a meal, consider the bibimbap burger or bulgogi (Korean barbecue cheese steak).
Where: 5150 Buford Highway, Doraville; 935 Peachtree St. NE, Midtown; 3393 Peachtree Road, Lenox Square in Buckhead. Additional locations in Marietta and Duluth
Gokul Sweets
You might get carried away with the array of Indian sweets at Gokul. We're talking adadiya, aflatoon, anjeer dry fruit halwa, badam barfi, basam laddu and on and on it goes. Black pepper cashews anyone?
Where: 1707 Church St., Decatur. Additional location in Duluth
Tea Top
Originated from Tea Talk in Taiwan, this tea shop offers premium and fresh tea drinks such as signature alpine green tea, Darjeeling milk tea, Sun Moon Lake milk tea and more.
Where: 6035 Peachtree Road, Doraville
4.0 Ice Cream & Drinks
Featuring a variety of bubble tea, tea drinks and innovative drinks, this tea shop brings you premium Chinese tea and creative, modern tea experiences. You can find all kinds of amazing combinations with tea here: soybean black milk tea, mochi sesame milk tea, marvelous fruit tea, coconut matcha sweet potato latte… you name it.
Where: 6035 Peachtree Road, Doraville
White Windmill Bakery & Cafe
Head to this Korean cafe for coffee and light fare plus sweet treats including frozen yogurt.
Where: 5881 Buford Highway, Doraville
GROCERIES AND FARMERS MARKETS
Patel Plaza
The Patel Brothers own more than 50 full-service grocery stores nationwide, and Atlanta is lucky to be one of those locations. The focus is on the flavors of India and the Middle East. If it's sheer khurma vermicelli you want to make, you'll find the ingredients here.
Where: 1711 Church St., Decatur
H Mart
It's one-stop shopping for all your Asian culinary needs. There are weekly specials and smart cards for savings, rebates and more.
Where: 6035 Peachtree Road Building B, Doraville. Additional locations in Riverdale, Duluth, Johns Creek and Suwanee
Buford Highway Farmers Market
This 100,000-square-foot farmers market arranges aisles by country of origin. Whether you're looking for fresh kimchi or cow pizzle, you'll find it at the Buford Highway Farmers Market.
Where: 5600 Buford Highway NE, Doraville
City Farmers Market
You'll find basic grocery store items plus specialty items you may not find in other chains.
Where: 3317 Buford Highway NE, Atlanta. Additional locations in Chamblee, Snellville, Marietta, Norcross and Duluth
SING IT LOUD
Karaoke
Love singing karaoke (even if you can't sing)? These Asian-owned karaoke spots feature songs from all over the world. Visit Mics Karaoke at 6035 Peachtree Road in Doraville; Happy Karaoke at 5425 Buford Highway in Doraville; and Stars Blvd Karaoke at 6319 Jimmy Carter Blvd. in Norcross.
Discover More
Get to know Atlanta, and discover the best things to do around the city.