Atlanta's Best Chef-Owned Restaurants
Atlanta's culinary scene is constantly changing as chefs open restaurants and delight diners with new influences and preparations. Here is a small sample of some of our favorite chef-owned restaurants. Every one of these chefs is a star.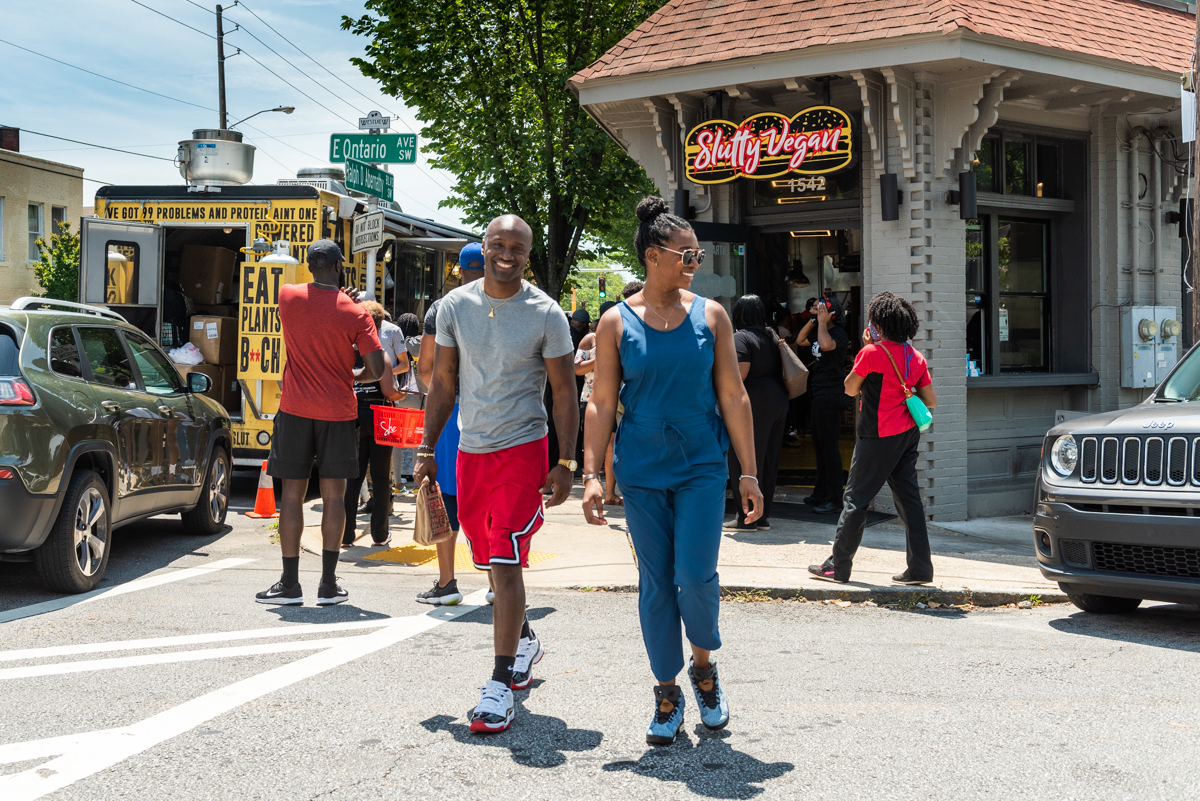 Hugh Acheson
Hugh Acheson started his cooking career in his native Canada and has merged the tastes of the South with the flavors of Europe into several successful restaurants. His Empire State South is still one of the most popular restaurants in the city. Acheson has written several cookbooks including "A New Turn in the South: Southern Flavors Reinvented for Your Kitchen" and "The Chef & The Slow Cooker."
Leslie Cohen
Firepit Pizza Tavern was created by Leslie Cohen, an Atlanta native and winner of the Food Network's "Cutthroat Kitchen." She studied culinary arts at Johnson & Wales University and worked under world-famous chef Richard Blais. Her restaurant is located in the fast-growing Memorial Drive area
Pinky Cole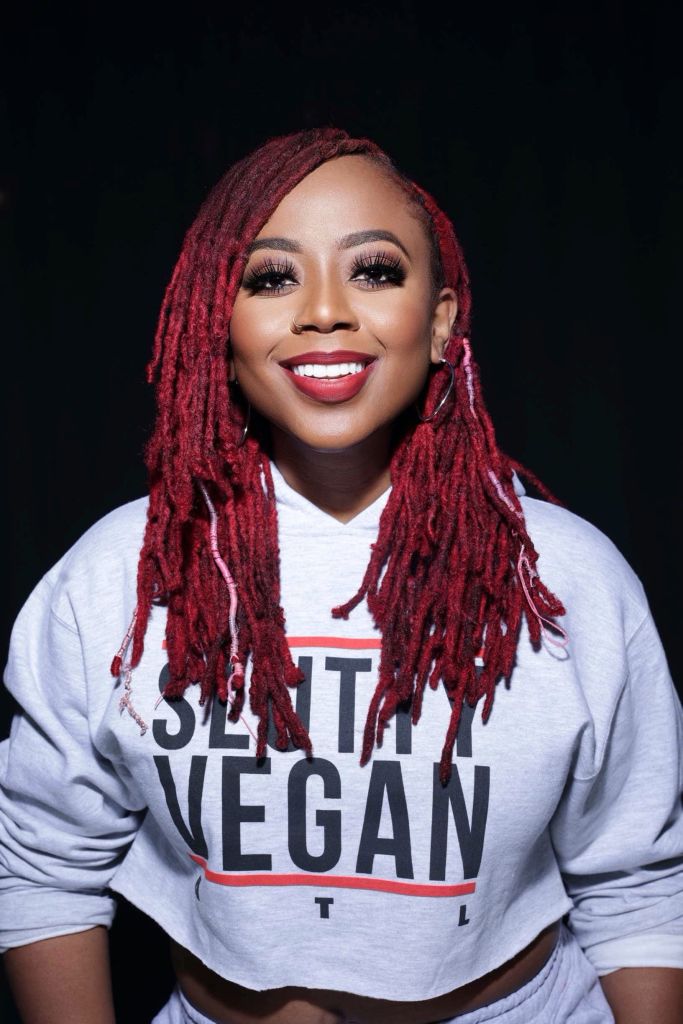 Pinky Cole started a revolution with a simple hamburger. Well, maybe not so simple — and maybe not a traditional hamburger. Cole founded Slutty Vegan, an Atlanta-based, nationally acclaimed burger joint that serves 100% vegan comfort food. Locals, visitors and celebrities, including Snoop Dogg, Jermaine Dupri, Taraji P. Henson, Tyler Perry, Tiffany Haddish and Queen Latifah, wait in line for her burgers, shrimp, chik'n tenders, fries, brats and sweet potato fries. She recently introduced vegan spinach artichoke dip that will be sold in stores. Cole currently operates five locations in Atlanta.
Scott Conant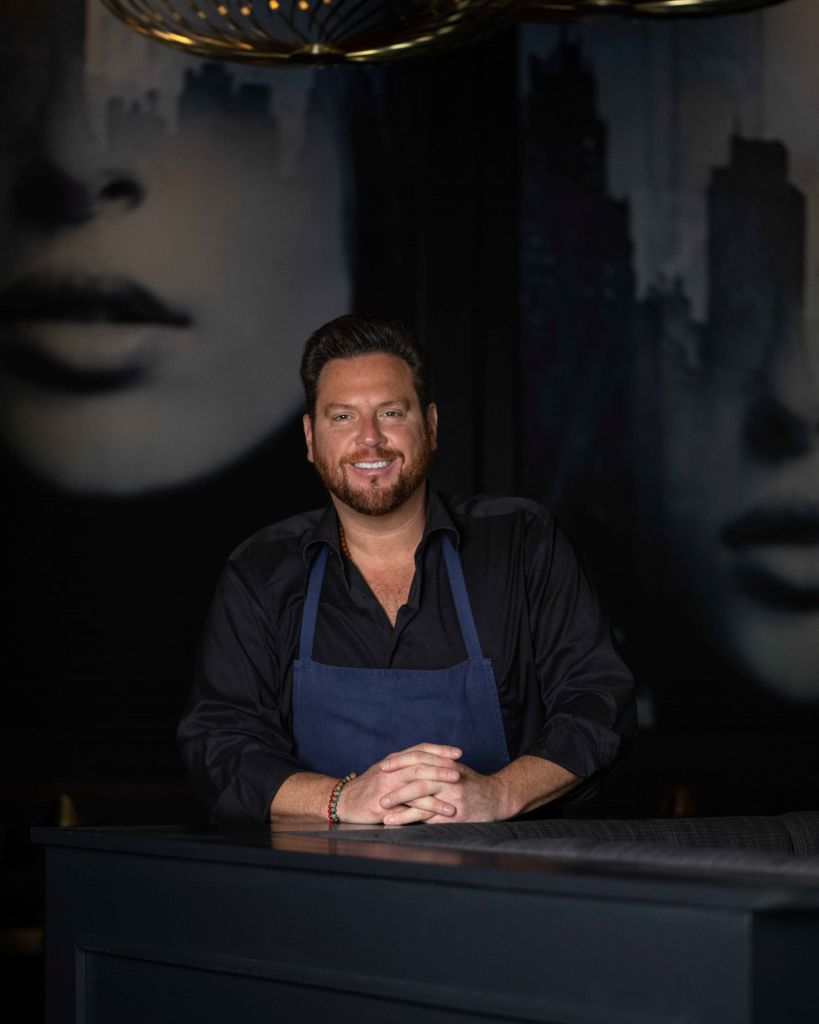 Scott Conant, a two-time James Beard Award-winning chef, recently opened The Americano in the InterContinental Hotel in Buckhead. Conant brings careful technique and an unwavering passion to creating soulful food in a convivial atmosphere. With a career spanning more than 35 years, a portfolio of acclaimed restaurants, cookbooks, television shows and an ever-expanding brand, he maybe best known to fans for his Food Network appearances, including his long-running role as a judge on "Chopped."
Stacy Eames
Stacey Eames transformed a 1930s' bakery that delivered the baked goods from a horse and buggy into Highland Bakery. Located in the Old Fourth Ward, the eatery serves gourmet coffee and delicious pastries, breads, lunch and breakfast. Today there are several Highland Bakeries around the city.
Ford Fry
Ford Fry is one busy chef. He owns several restaurants in Atlanta, including Little Rey, Marcel, Superica, the Optimist and St. Cecilia, as well as eateries in Houston and Nashville. His culinary inspirations are many including growing up in Texas, studying at the New England Culinary Institute in Vermont and working as a fine dining chef in Florida, Colorado and California — as well as Atlanta.
Kevin Gillespie
James Beard finalist and "Top Chef" fan favorite, Kevin Gillespie is a chef and author who owns several restaurants in town including Ole Reliable, Slabtown Public House, Revival and Gunshow, all of which have a creative Southern bent.
Todd Ginsberg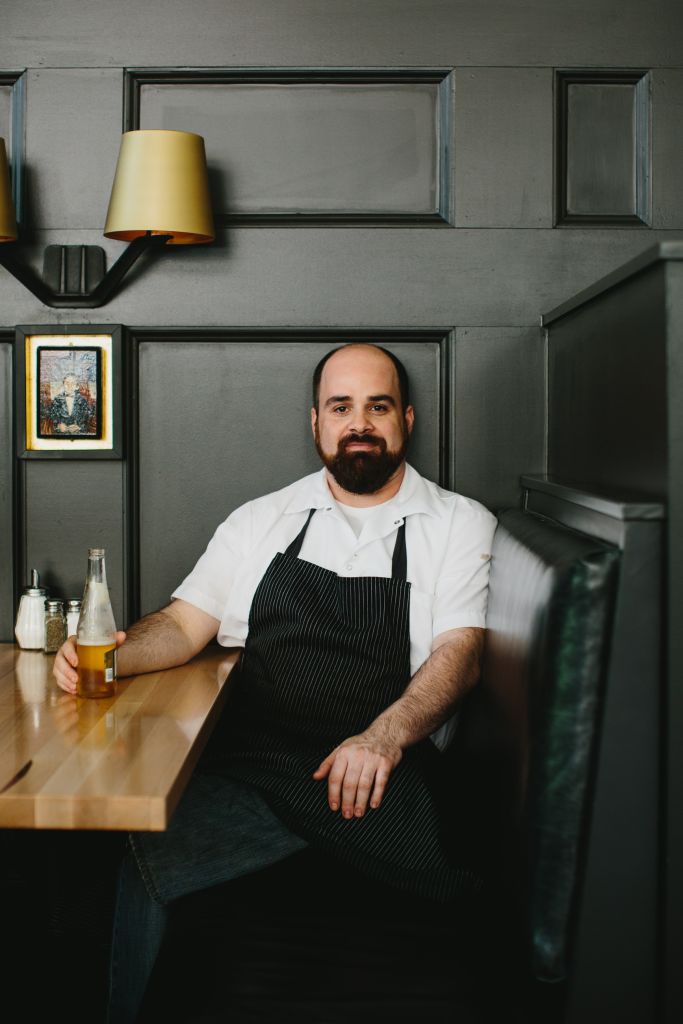 Todd Ginsberg's latest restaurant success is the Dirty Rascal Italianato in the Thompson Hotel, but his other ventures have delighted diners for years. Perhaps best known for General Muir, a Jewish deli where the pastrami is cured and smoked in-house, he also owns TGM Bread, Wood's Chapel BBQ, West Egg Cafe and Yalla.
Linton Hopkins
Atlanta native Linton Hopkins' cooking style is deceptively simple and celebrates local produce and community-driven cuisine. Named the Best Chef in the Southeast by the James Beard Foundation, his executive pastry chef, Jen Yes, also has been honored by James Beard. Among Hopkins' restaurants are Holeman & Finch Public House, C. Ellet's Steakhouse and F&H Burger.
Ron Hsu
Lazy Betty is a modern and inventive restaurant in the Candler Park neighborhood that is the brainchild of chefs Ron Hsu and Aaron Phillips and restaurateurs Howard Hsu and Anita Hsu. Named a 2020 James Beard Award finalist for Best New Restaurant, Lazy Betty serves six- and eight-course tasting menus plus vegetarian menus and a pescatarian menu upon request. The team has also opened Juniper Cafe, an Asian-Southern restaurant and bakery, as well as Humble Pie, a neighborhood restaurant offering chef-driven American dishes in the Interlock complex.
Pano I. Karatassos
The son of one of the founders of the city's fine dining scene, Pano I. Karatassos has made his own impact on Atlanta's restaurant scene. He is executive chef of Kyma, an upscale Greek restaurant, and corporate executive chef for the Buckhead Life Restaurant Group, which includes restaurants such as Chops, Atlanta Fish Market, Pricci and Bistro Niko. He beat Bobby Flay on "Beat Bobby Flay" and is the author of "Modern Greek Cooking."
Gerry Klaskala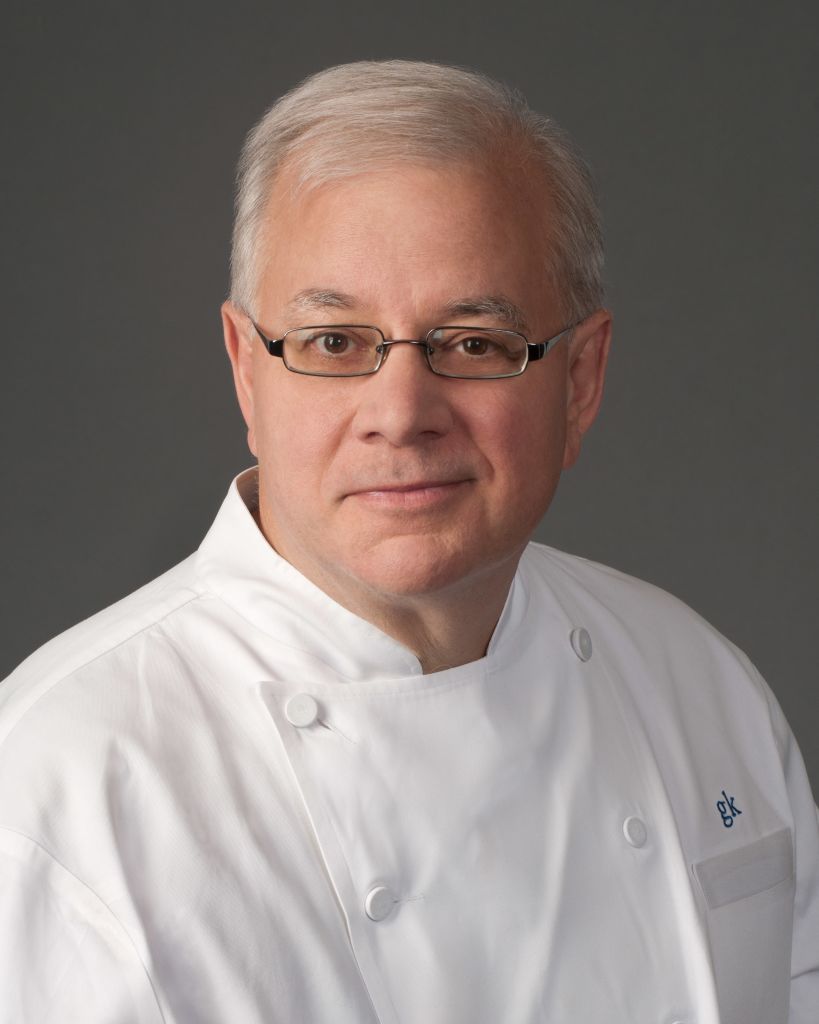 Gerry Klaskala's goal as owner and chef at Aria is to leave his guests fulfilled and intrigued at every visit. Because of Klaskala's bold concept at Aria, he has become a recognized and respected voice on the national dining scene. His award-winning cuisine has been featured in publications such as Bon Appetit, Gourmet, Esquire, Food & Wine, The New York Times, The Local Palate, Southern Living, USA Today, Wall Street Journal and Zagat. He opened the popular Canoe Restaurant in 1995.
Nick Leahy
Nick Leahy is executive chef/owner of Nick's Westside and Chicken Out. He also is culinary director of The Usual, a quaint neighborhood spot in Brookwood Hills that is perfect for a happy hour hangout or family meal.
Jenny Levison
Jenny Levison is founder and chief "soup slinger" at Souper Jenny where her five restaurants serve — surprise — soup. Started in 1999, Souper Jenny offers four hot and cold soups daily, along with sandwiches and salads.
Tassili Ma-At
Tassili's Raw Reality Cafe is a fast, casual restaurant in the historic West End that specializes in raw vegan cuisine. The menu is inspired by owner and chef Tassili Ma-At and her beliefs in helping people achieve optimal health and to thrive. Matched with a business culture rooted in the Kemetic 42 Laws of Ma'at and The Seven Nguzo Saba principles from indigenous roots, Tassili's Raw Reality offers dishes such as spicy kale salad, sweet coconut corn and pad Thai noodles.
Chef Mimmo
Chef Mimmo opened his popular Midtown restaurant, Botica, and quickly gained a loyal and big following for Spain- and Mexico-inspired cuisine. The charismatic chef/owner of the highly successful Red Pepper Taqueria, Chef Mimmo was born in Lebanon, grew up in Spain and spent time in Italy before bringing his special touch to Atlanta. Guests love the live music along with his signature dishes such as paella, Wagyu carpaccio and halibut plancha. He recently added al pastor tacos, empanadas, a charcuterie plate appetizer and New York strip to his menu.
DeeDee Niyomkul
Chef DeeDee Niyomkul is the daughter of Charlie and Nan Niyomkul who opened two of the city's best Thai restaurants, Nan Thai Fine Dining and Tamarind. Her grandmother was a street food vendor in Bangkok. She started her career as the executive chef at Nan Thai and opened her first restaurant, Tut Tok Thai Food Loftin, in 2010, and has since opened Chai Yo Modern Thai
Calvin Phan
To say that Calvin Phan brings an international flair to his highly acclaimed restaurant, Poor Calvin's, would be an understatement. Born in Vietnam but raised and classically trained in Germany, he worked as a chef in Switzerland. Phan mixes these influences with a menu of fresh daily seafood, locally resourced vegetables, homemade pasta and desserts made in-house.
Anne Quatrano
Anne Quatrano is a mainstay in Atlanta's culinary scene and she certainly is the grande dame for women chefs. Her restaurants include Bacchanalia (the original), Floataway Cafe and W.H. Stiles Fish Camp. She has won the James Beard Award for Best Chef: Southeast.
Kevin Rathbun
Kevin Rathbun started his career as a dishwasher in his mother's Kansas City restaurants. His first restaurant, Rathbun's, was named to Esquire's Best New Restaurants in America list. His culinary touch is found in KR Steakbar in Buckhead, Kevin Rathbun Steak and Krog Bar.
Todd Richards
Todd Richards is an award-winning chef and two-time semifinalist for the James Beard Foundation Awards: Best Chef Southeast. Although he's self-taught, Richards is known for his Southern flair — with a modern twist. The owner of The Soulful Company Restaurant Group, he oversees the Lake & Oak Neighborhood BBQ, Kuro and Soul: Food & Culture inside the famed food court at Krog Street Market. His debut cookbook, "Soul: A Chef's Culinary Evolution" won rave reviews.
Hector Santiago
Hector Santiago started his culinary career more than 20 years ago in his native San Juan, Puerto Rico, and has since become a renowned chef promoting Latin foods. He opened Pura Vida, which was a worthy showcase for the authentic flavors and ingredients he uses from his years of traveling throughout Latin America. A three-time James Beard Foundation "Best Chef of the Southeast" semifinalist, he now operates El Super Pan at Ponce City Market and The Battery Atlanta, and El Burro Pollo in Midtown.
Riccardo Ullio
Riccardo Ullio moved to Atlanta from Milan, Italy, to attend Georgia Tech on a Presidential Scholarship. Luckily for those who love Italian food, he decided to give up a career in environmental engineering and head to the kitchen. He opened Pasta da Pulcinella in 1994 and then Sotto Sotto, Fritti, Escorion and Novo.
Deborah VanTrece
Chef Deborah VanTrece is founder of VanTrece Hospitality Group, which includes Twisted Soul Cookhouse & Pours and The Catering Company. In 2022, she launched two restaurants, Oreatha's at The Point in Atlanta's historic Cascade Heights neighborhood, a concept showcasing comfort food dishes made by mothers around the world, and Serenidad, a Latin soul cuisine restaurant, also in Cascade Heights. Twisted Soul focuses on a concept VanTrece calls modern global soul food, which is heavily influenced by the relationship between food and culture. She published her first cookbook, "The Twisted Soul Cookbook: Modern Soul Food with Global Flavors" in 2021.
Ian Winslade
Chef Ian Winslade did what hundreds of other chefs failed to do — he beat Bobby Flay on "Beat Bobby Flay." A native of Great Britain, Winslade came to Atlanta in 1995 and worked in some of the city's finest restaurants. He is executive chef at Mission + Market and Tre Vele, an elevated Italian restaurant. He recently opened Zakia in Buckhead where he dives in to the flavors of Eastern Mediterranean foods.
Lino Yi
Chef Lino Yi is set to open his first brick-and-mortar location of TKO, a Korean-American street food concept that he first launched as a pop-up in 2021 in East Atlanta's Southern Feedstore. Short for The Korean One, TKO's menu is said to be "familiar yet foreign and foreign yet familiar." It will feature dishes the pop-up has become known for, like a Volcano Hot Dog with crab salad and eel sauce, Korean fried chicken nuggets, kimchi fried rice, Korean corn dogs and a shrimp basket with kimchi aioli and waffle fries. Guests will be able to grab food from the restaurant and enjoy it in the Southern Feedstore's communal seating area or take it to go.
Andrew Zimmern
Andrew Zimmern is a face known to foodies around the world for his television shows showcasing great and bizarre dishes. Zimmern curated all the restaurants chosen for the Chattahoochee Food Court. He and his partner, Robert Montwaid, opened Patty & Franks in the acclaimed food court. Patty & Franks is a burger and frank concept that offers smash burgers, franks and sides. The P&F Patty consists of two smashed beef patties, cheese, shredded iceberg, onion, tomato, patty sauce and two pickles stacked on top of the bun.
Find out more about Atlanta's dining scene with our Atlanta Restaurant Guide or our Best Restaurants on the Atlanta BeltLine.
Discover More
Get to know Atlanta, and discover the best things to do around the city.