The Best Chefs Come to Cook in Atlanta
Published September 8, 2022
Last Updated October 21, 2022
Atlanta's food scene is at another level. Not only has it helped local chefs develop their art, but it has also attracted award-winning chefs from all over the country who want to share and explore their flavors in such a welcoming and diverse city. There really is something for every palate in Atlanta, and there is a palate for every chef here.
Meet some of the country's renowned chefs you can find at the Atlanta Food and Wine Festival 2022.
Chef John Tesar
Dallas, Texas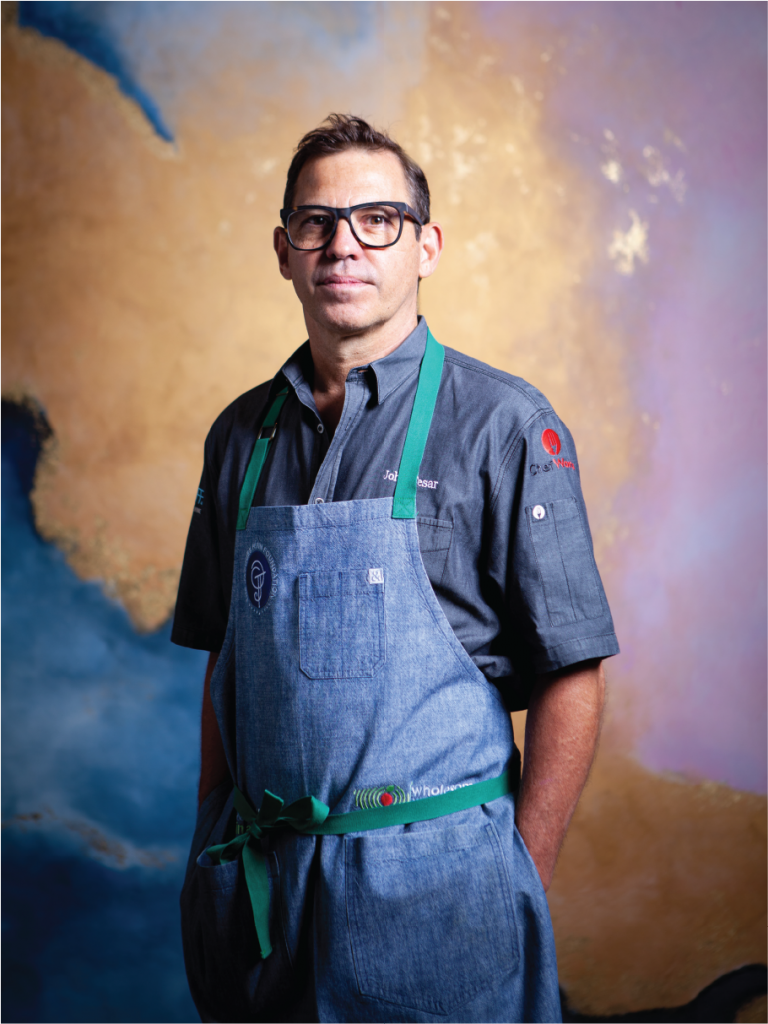 Atlanta gets to meet and experience the flavors of the chef Anthony Bourdain described as "the single most talented cook I ever worked with." Chef John Tesar is a nationally acclaimed chef who has made his way around the country at various food festivals and television shows and is now bringing his flavors from Dallas to Atlanta.
Chef Tesar has reinvented the steak house experience at his restaurant "Knife," using ingredients sourced directly from Texas ranchers and farmers. Throughout his 20-plus years in the industry, chef Tesar, who started his career in New York, has garnered praise from publications including Food & Wine and The New York Times.
You might have seen him as a guest on The Today Show or as a contestant on Bravo's "Top Chef," but now you get an opportunity to go see him in person at the Atlanta Food and Wine Festival.
Find chef John Tesar at AF&WF's "Cluck'd: A Chicken & Cocktail Soiree."
Chef Katsuji Tanabe
Cary, N.C.
Award-winning celebrity chef Katsuji Tanabe brings to Atlanta his renowned fresh and vibrant Mexican cuisine.
Born and raised in Mexico City, the son of a Japanese father and a Mexican mother arrived to the United States at the age of 18. Living in Los Angeles, chef Tanabe worked at acclaimed restaurants such as Bastide and Beverly Hill's Mastro's Steakhouse before opening the first kosher Mexican restaurant in Los Angeles. Chef Katsuji later opened similar restaurants across the country in cities including New York, Las Vegas and Chicago. Now, he has brought his expertise and flavors to the Southeast, creating fresh and fun dishes at "a'Verde Mexican and Tequila Library," a creative modern Mexican restaurant in Cary, N.C.
As a recurrent contestant on Bravo's Top Chef, chef Tanabe has competed against some of the best chefs in the industry. His appearances include Top Chef Boston, Top Chef Mexico, Top Chef Charleston, Chopped, and Chow Masters.
During his participation in the Atlanta Food & Wine Festival's event "Slice: A Cut of Atlanta's Best Bites," chef Katsuji looks to bring the flavors of North Carolina infused into his Mexican dishes. This is not his first time taking the stage in Atlanta, but this time it is particularly special for being his first time at the Atlanta Food & Wine Festival.
Find chef Katsuji at AF&WF's "Slice: A Cut of Atlanta's Best Bites."
Chef Lior Lev Sercarz
New York, N.Y.
Thursday's intimate dinner at Aziza during the Atlanta Food and Wine Festival is going to be a parade of extraordinary flavors. Chef Lior Lev Sercarz will be showing off his extensive experience with spices while giving his guests a Taste of Israel.
Israeli chef, spice blender and owner of New York's spice shop, La Boîte, Chef Sercarz comes to Atlanta to host a memorable dinner presented by the Israeli Ministry of Tourism. Throughout the dinner prepared with chef Luis Guevara Salgado, chef Sercarz will invite the guests to sit around the table and embark on a community experience based on a multicourse, family-style dinner. This is the kind of dinner chef Sercarz has always aimed to host. He provides the tools and place for a diverse group of people to come together to break bread.
Atlanta is delighted to have the Israel-born chef come to the city to share reimagined flavors. Chef Sercarz, who has become the go-to guy for many of the world's best chefs looking to take their flavors to the next level, is known as "a modern-day kitchen magician" and praised in prominent publications such as The New York Times, Vogue, Bon Appetit, Food & Wine Magazine and SAVEUR 100.
Find chef Lior Lev Sercarz at AF&WF Intimate Dinners.
Chefs Liron Eisenberg
Nashville, Tenn.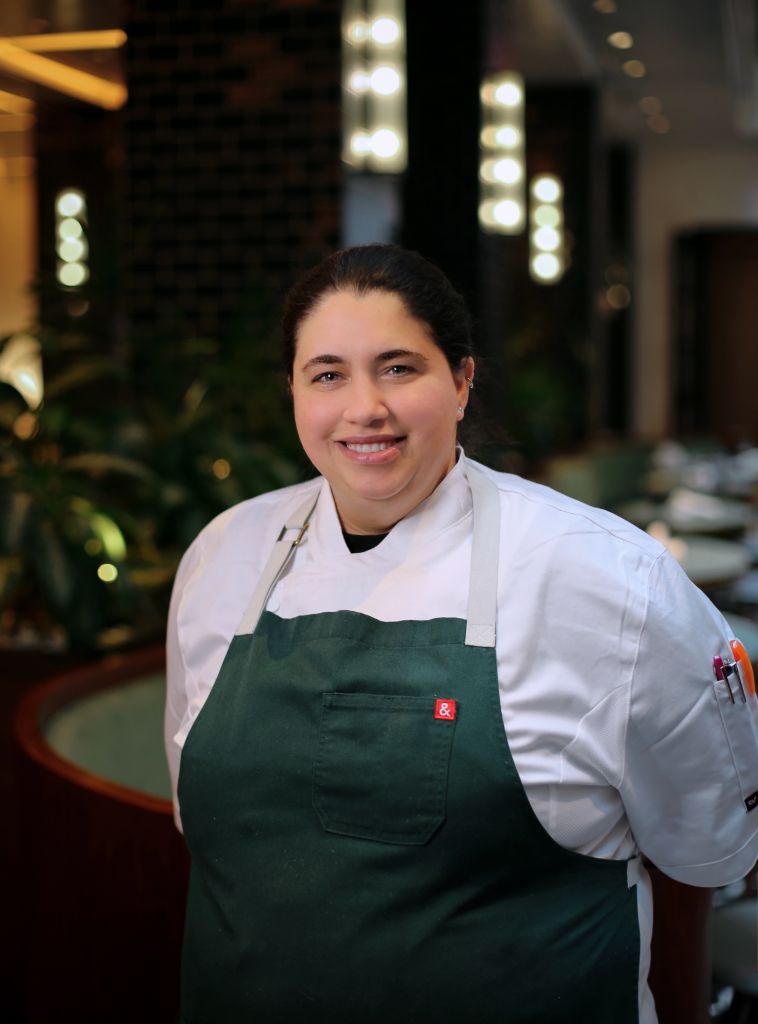 Chefs Liron Eisenberg brings her flavors to Atlanta's Food and Wine Festival from Nashville, Tenn.
Graduating from Le Cordon Bleu College of Culinary Arts in Hollywood, chef Eisenberg's cooking basics come from California where she lived and worked at prestigious eateries such as Fairmont Grand Del Mar and The Lodge at Torrey Pines in San Diego. In 2018, she made her way to Nashville, bringing West Coast flavors to the South.
Today, the Israel-born chef is executive chef at the Dream Hotel Nashville where she, along with her executive sous chef Jon Sinecki, offers a menu with options ranging from sushi to steak and burgers at Stateside Kitchen.
On Sept. 15, the Atlanta Food and Wine Festival will become her stage as she partners with Iberian Pig Buckhead's executive chef Josue Peña to bring an intimate dinner of Spanish cuisine with a new American contemporary twist. "I am excited to infuse Tennessee flavors and cook somewhere where I am not a local," said chef Eisenberg in preparation for her trip to Atlanta. "I am bringing local Tennessee ingredients for this special occasion."
The intimate dinner will be beyond a culinary experience, not only because of the blend of flavors and cultures, but also because these chefs are longtime friends with a history of cooking and creating together. "I have a lot of respect for chef Josue, and when we visit each other, we love to cook together," said Chef Eisenberg. "It is going to be magic because we cook like family."
Find chef Liron Eisenberg at AF&WF Intimate Dinners.
Chef Lucas Sin
New York and Connecticut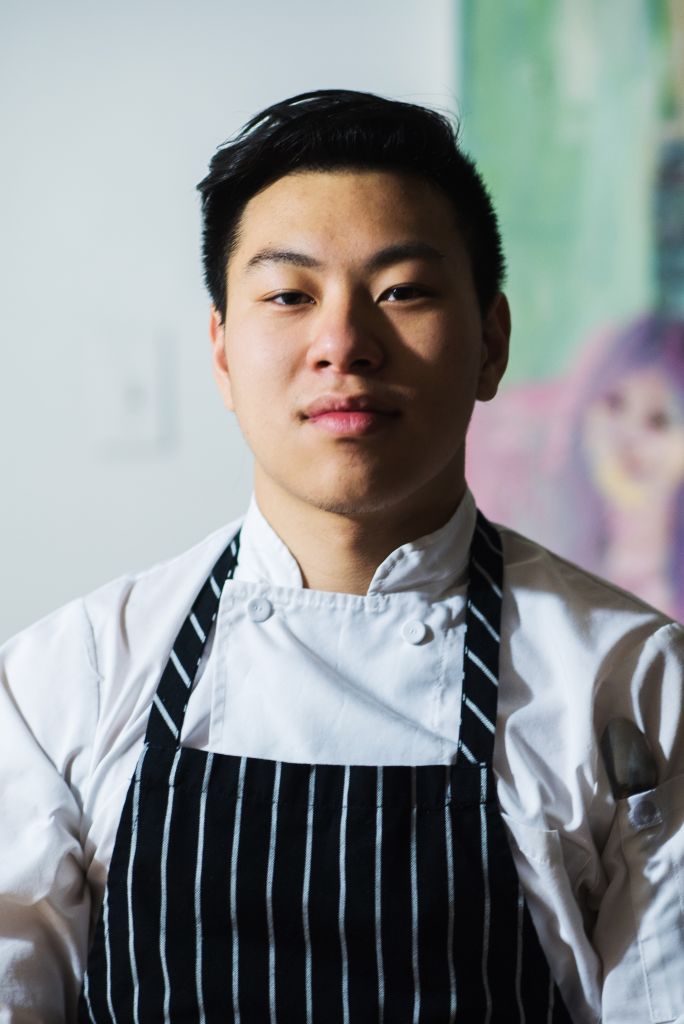 Atlanta welcomes chef Lucas Sin, the recipient of awards such as Forbes 30 Under 30, Eater Young Gun, Star Chefs Rising Star and Food & Wine Best New Chef. His passion and vision for the food industry started at a young age when he was cooking in pop-ups in Hong Kong during his high school years. The passion then became a bigger operation out of a dorm basement during his time at Yale University.
Working for chef Yoshihiro in Japan, chef Sin was inspired to focus his culinary efforts on preserving and innovating Chinese food. He then came back to America to change the way we think about American Chinese food. A lot of research and trial-and-error have been part of his journey in finding the best ways to deliver food with an explosion of perfectly crafted flavors.
His dishes are featured at Nice Day and Junzi Kitchen in New York and Connecticut. On Sept. 13, Atlanta gets to try his creations in a mashup with Atlanta's chef Parnass Savang at Talat Market. The intimate dinner was quickly sold-out. We feel certain that Atlanta will quickly become a second home for chef Sin because Atlanta embraces diversity, talent and good food.
Find chef Lucas Sin at AF&WF Intimate Dinners.
Chef Scott Conant
New York, N.Y.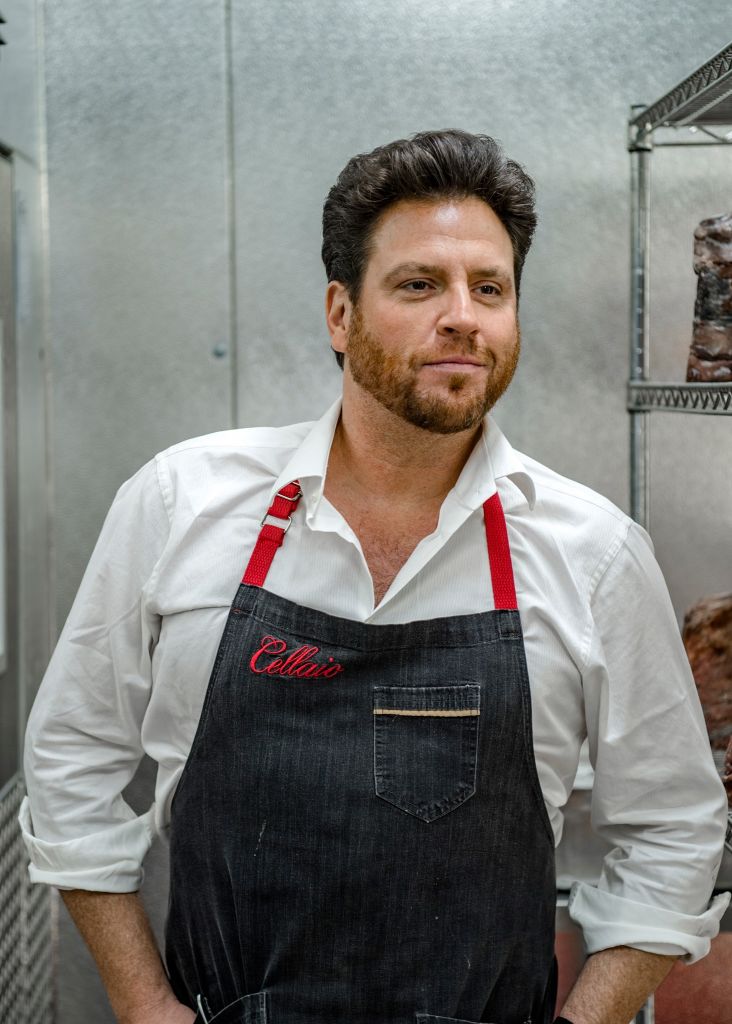 World renowned chef Scott Conant will be at the Atlanta Food and Wine Festival hosting an intimate dinner alongside chef Jernard Wells and chef David Rose. The special dinner will take place at Conant's newest restaurant, The Americano. Located in Buckhead at the InterContinental Hotel, the restaurant is a modern Italian steak house serving an elevated-yet-approachable menu in an alluring ambiance.
Despite having a restaurant in Atlanta, chef Conant is based out of New York City, bringing his 30-plus years of international experience to the City in the Forest. Throughout his career, he and his restaurants have received several awards, including "Best New Chef" by Food & Wine and "Best New Restaurant" and "Best New Restaurant in America" by the James Beard Foundation.
Chef Conant has reached celebrity status. Aside from his culinary skills, he is known for his participation as a host or judge at various international shows, such as "Chopped," "Chopped Sweets," "Best Baker in America" and "Beat Bobby Flay."
Don't miss the opportunity to see Chef Conant in Atlanta alongside two other celebrity award-winning chefs who call Atlanta home. Bringing their Southern-inspired flare, chef David Rose and chef Jernard Wells are ready to spice things up with chef Conant at the Atlanta Food and Wine Festival's Intimate Dinner.
Find chef Scott Conant at AF&WF Intimate Dinners.
Atlanta is the place to come explore flavors from all over the world and all over the country. Check out any of these chefs and the Top Chefs To Watch Out For in Atlanta at the Atlanta Food and Wine Festival Sept. 13-18, 2022.
Discover More
Get to know Atlanta, and discover the best things to do around the city.