7 Best-Kept Secrets in ATL's Favorite Neighborhoods
Atlanta is full of surprises. Just when you think you've explored every inch of every neighborhood, a new adventure pops up and surprises you. Here are seven cool spots tucked away in Atlanta's most visited neighborhoods. See the list and get your groups excited to explore them all the next time they're in Atlanta.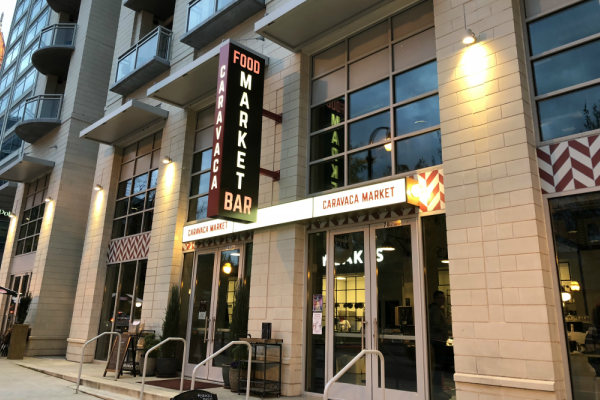 Caravaca Market
The Caravaca Market located in Midtown is a gourmet foodie's dream. Inspired by European markets, this food hall/event space features eclectic cultural tastes, libations and specialty shops. The billiards lounge is a perfect stop for large groups and on the weekends you can also enjoy live music. The market also has locally handcrafted gifts and keepsakes so attendees can grab a souvenir while they're there.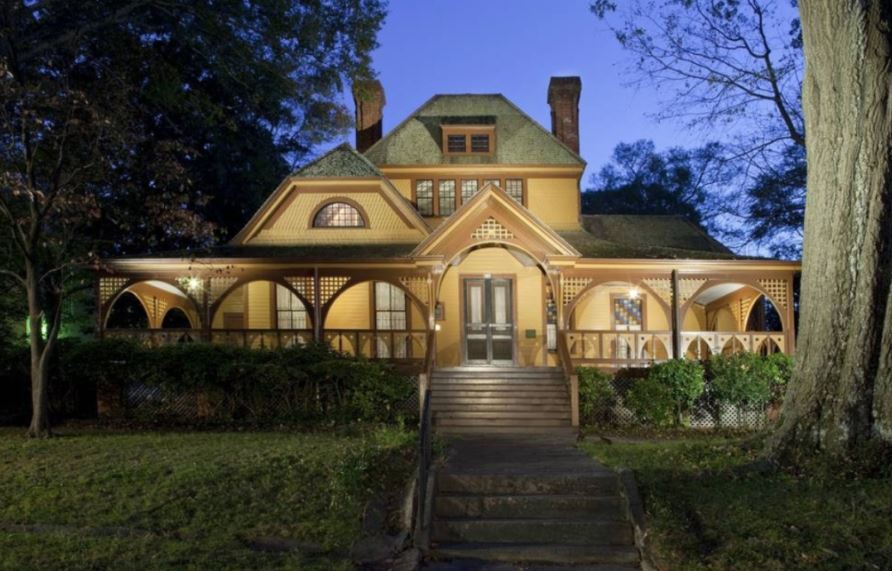 Wren's Nest
Your group can step back in time and celebrate the legacy of journalist Joel Chandler Harris at this historic house museum. Harris was editor of the Atlanta Constitution and he introduced African American folklore to the masses, including the tales of Brer Rabbit. His old house, The Wren's Nest, has been opened as a museum since 1913 and underwent a restoration in 1962. Your group can take a tour Tuesday – Saturday or attend one of the museum's events.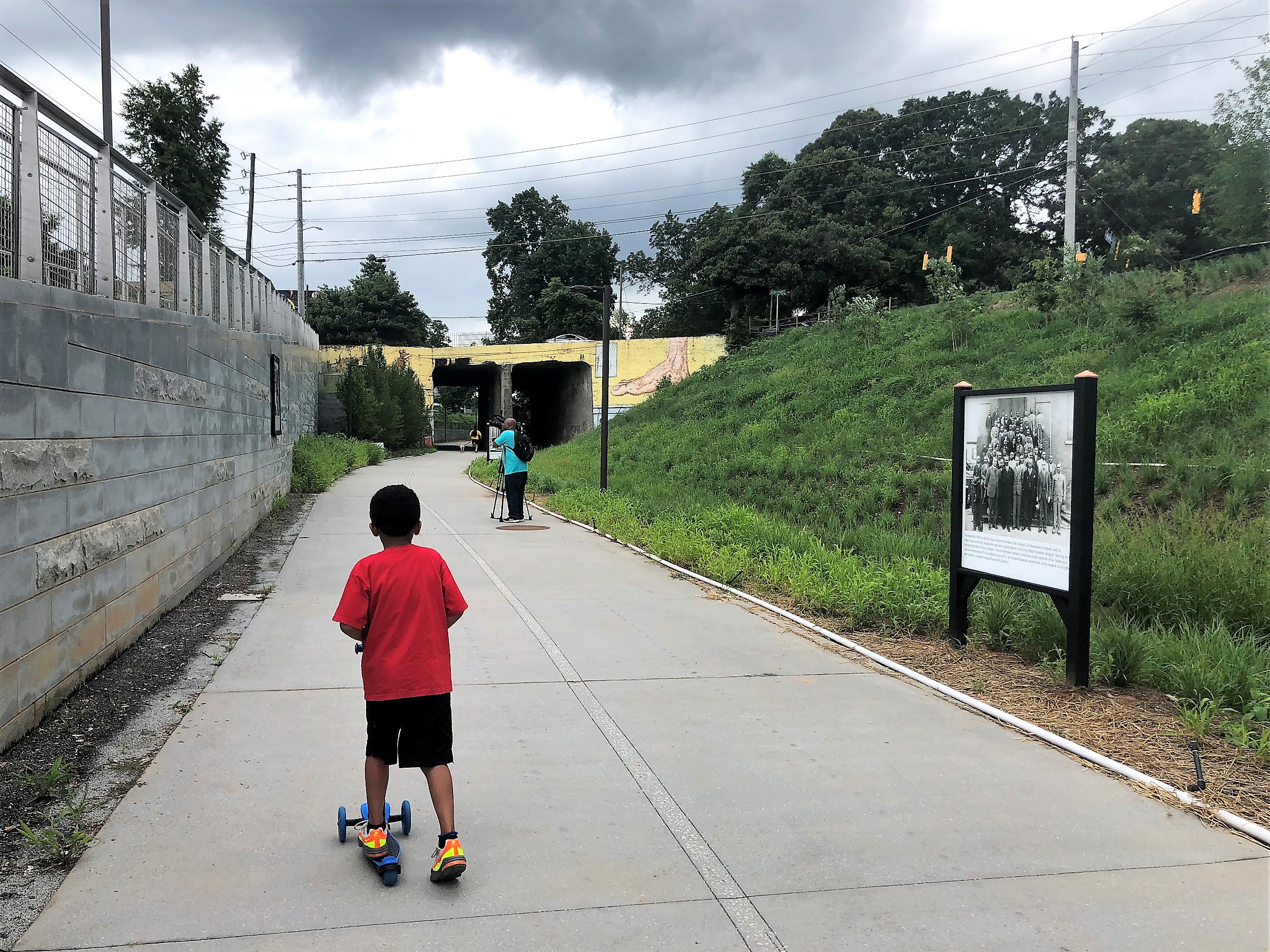 Westside Beltline
Attendees can take an adventure off the beaten path to check out the Westside Beltline during their visit. This 3-mile trailhead runs through Atlanta's up-and-coming Historic District in Southwest Atlanta. As your group explores, they can grab local food, check out street art, hit the driving range, learn about nature and much more.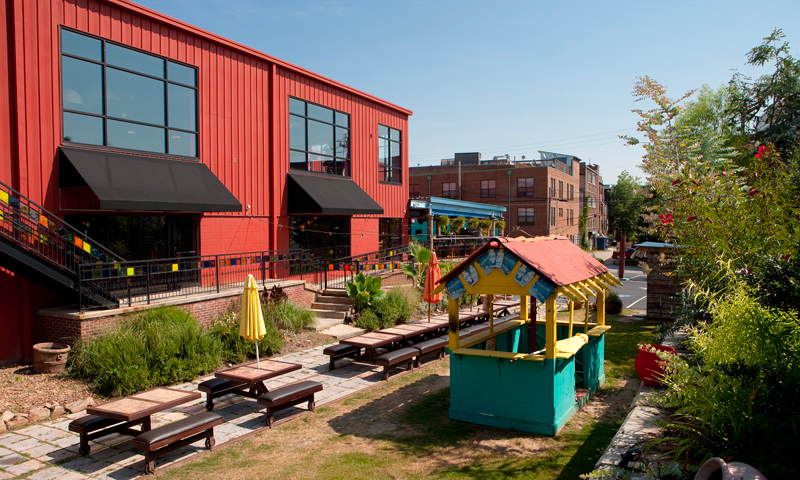 Castleberry Hill
Any Walking Dead fans of the group? Some scenes from the show were filmed in Castleberry Hill, so they'll feel right at home. Located near Downtown, this eclectic, urban living center is also a perfect stop for the art lovers in your group. Warehouses have been transformed into indie art galleries and loft-style housing, and there are many locally owned restaurants and clothing boutiques to peruse.
Fairlie-Poplar District
The Fairlie-Poplar District is a trendy neighborhood that boasts unique building architecture from the late 19th and early 20th century and has since been revitalized into a bustling cultural hub with galleries, music venues and theatres. Your group can check out local performing arts venues such as Rialto Center for the Arts, catch a concert at renowned venue The Tabernacle, or give yourself a walking tour of the district's artist murals.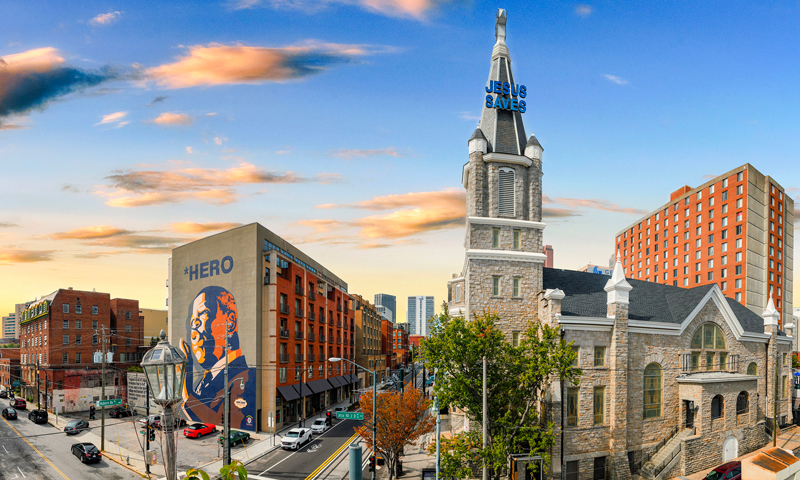 Sweet Auburn Curb Market
Atlanta's Sweet Auburn neighborhood is home to the civil rights movement and is the birthplace of Martin Luther King, Jr. After your group has toured the Martin Luther King, Jr. National Historical Park, grab lunch at the Sweet Auburn Curb Market. It's located inside the original Municipal Market building and houses several food vendors, produce and meat merchants, a bakery and a bookstore.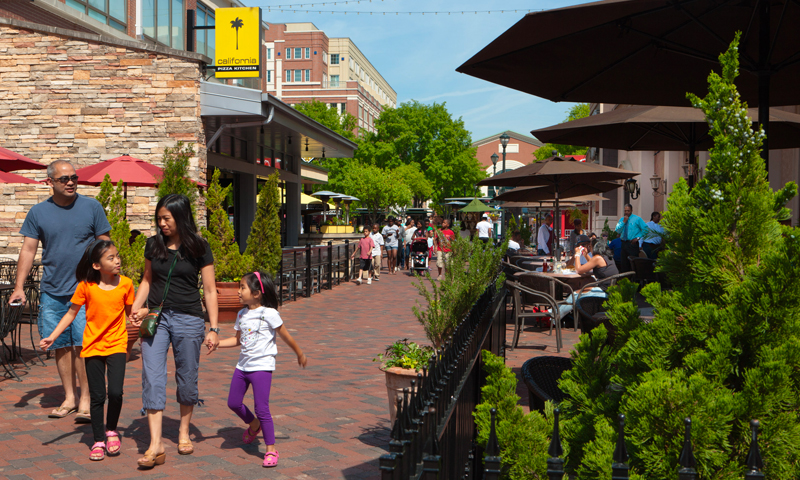 Atlantic Station
This area's not a secret, but few know about the major developments underway. This newly renovated shopping destination is home to more than 50 upscale shops and restaurants in Atlanta's Westside. There's always something to do at Atlantic Station, including live concerts at Central Park, outdoor ice skating, Cirque Du Soleil, open-mic nights and more. Your group can even stay near the action at Atlantic Station's premier boutique hotel TWELVE Hotel Midtown.
Ready to explore this ultimate meeting destination with your team? Check out some more reads, or send our team a line or two.
Discover More
Get to know Atlanta, and discover the best things to do around the city.