Women Leading Atlanta Attractions, Hotels and Convention Venues
Published March 22, 2023
Atlanta history is rich and progressive. Women have left their marks in numerous ways dating back to Atlanta's earliest days. Many of these women are honored with Atlanta landmarks you can visit today. In every aspect of American life, Atlanta women have made a difference. In the last 20 years we've seen glass-ceiling shattering, groundbreaking actions taken by Southern women who proudly call Atlanta home. Meet the women currently leading Atlanta attractions, hotels and major convention centers.
Women Leading Atlanta's Major Attractions
Paige Alexander
The Carter Center was founded by President Jimmy Carter and Rosalynn Carter in partnership with Emory University and is based on the premises of access to fundamental human rights and alleviation of human suffering. The center seeks to prevent and resolve conflicts, enhance freedom and democracy, and improve health. Paige Alexander recently joined The Carter Center as CEO bringing with her more than two decades of experience in both governmental and nonprofit sectors. This includes senior leadership positions at two regional bureaus of the United States Agency for International Development covering missions and development programs in 25 countries. Alexander found herself at the helm of The Carter Center during a pivotal time for Atlanta as the city dealt with both the pandemic and racial unrest. Her arrival also coincided with changes at The Carter Center as the Carters stepped back from their daily involvement, moving the Atlanta institution from a founder-led organization to a founder-inspired organization.
Jennifer Barlament
In 2016 Jennifer Barlament came to the Atlanta Symphony Orchestra as executive director. She brings more than 15 years experience leading orchestras across the country. A lifelong musician, she has served as executive director of the Kalamazoo Symphony Orchestra and general manager of the Omaha Symphony. She earned her bachelor's degree in music with a minor in physics at Atlanta's Emory University, where she received awards for both music and academic performance. Barlament's master's degree came from the Eastman School of Music in Rochester, N.Y. where she also founded the New Eastman Symphony.
Kimberly Beaudin
Following an extensive nationwide search, the Chick-fil-A College Football Hall of Fame promoted Kimberly Beaudin to chief executive officer from her previous position as senior vice president of marketing and sales. Beaudin has more than two decades experience with brand development and has worked with Arrow Exterminators, the Atlanta Hawks and the Atlanta Thrashers ice hockey team (now the Winnipeg Jets). She joins the ranks of the growing number of women leaders in college sports.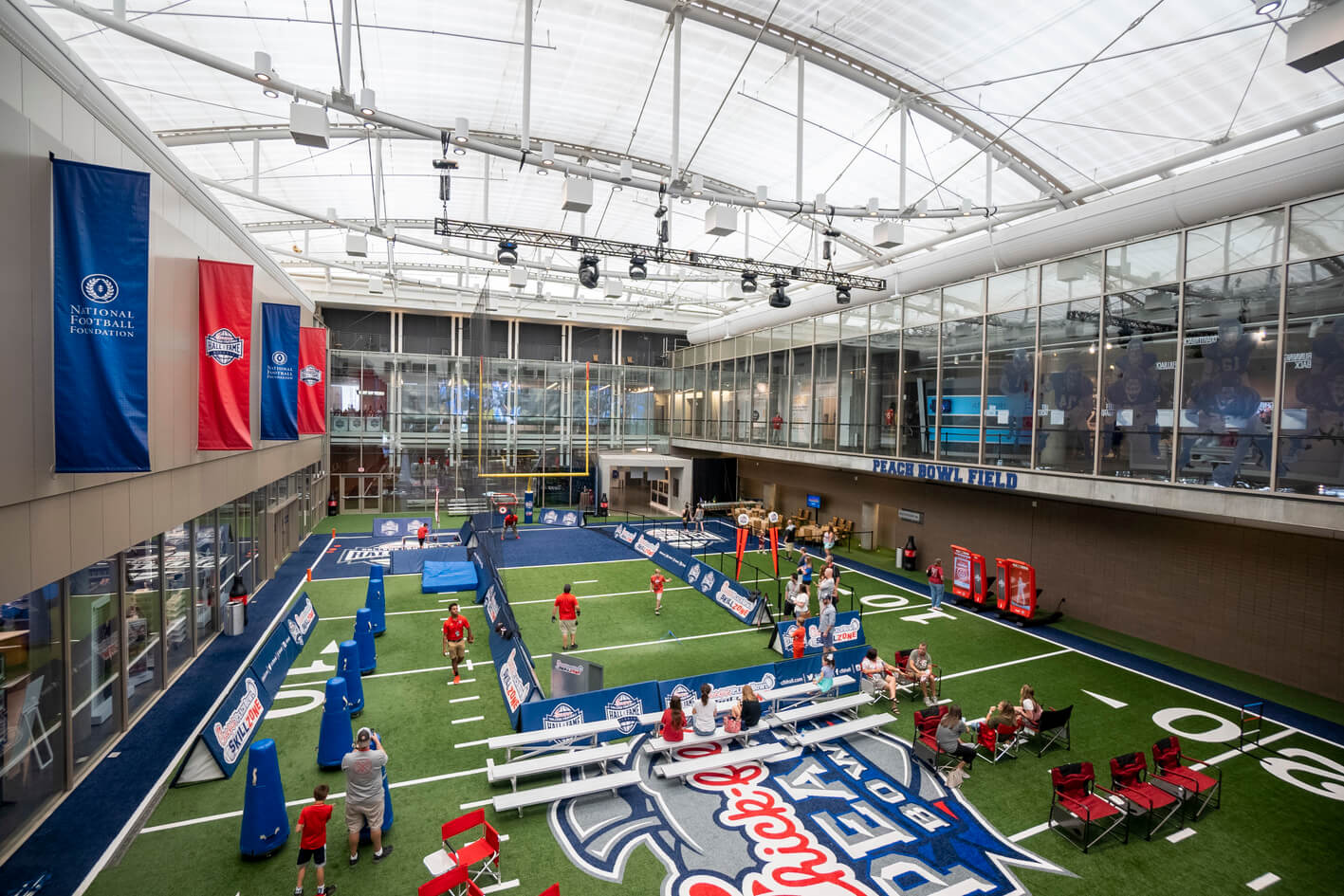 Visit Chick-fil-A College Football Hall of Fame.
Meredith Evans
Meredith Evans is director of the Jimmy Carter Presidential Library & Museum. She holds a doctorate in library science (archive concentration) from the University of North Carolina at Chapel Hill as well as a master's degree in public history from North Carolina State University and a master's in library science from Clark Atlanta University. She has spent nearly two decades serving as instructor or librarian at a multitude of universities. Evans has been described as an archivist whose work has always focused on supporting community collaborations.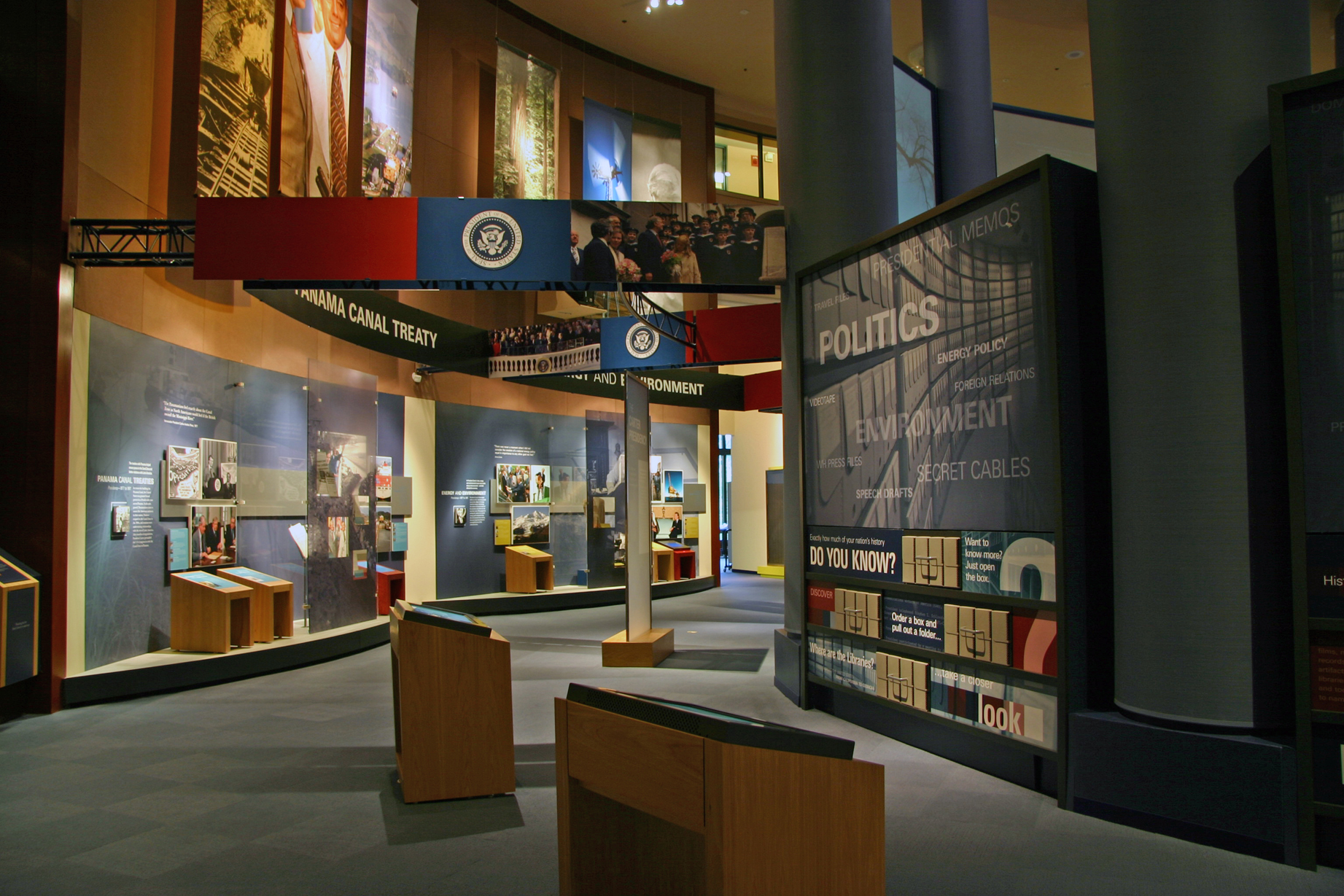 Visit the Jimmy Carter Presidential Library & Museum.
Judy Forte
Judy Forte is superintendent of the Martin Luther King, Jr. National Historical Park. She is responsible for the protection and preservation of the Dr. Martin Luther King Jr. birth home, the historic Ebenezer Baptist Church and more. You can visit The King Center, where Dr. King and his wife, Coretta Scott King, are laid to rest, as well as tour Freedom Hall, which houses exhibits and resources regarding the civil rights movement and its leaders.
Visit Martin Luther King, Jr. National Historical Park.
Leslie Gordon
The William Breman Jewish Heritage Museum conducted a nationwide search for its executive director before finding Leslie Gordon right in its own backyard. Gordon, a Savannah native, attended the University of Wisconsin where she received a bachelor's of fine arts and then obtained master's degrees from University of Gothenburg and Georgia State University. Gordon's career in arts management began as director of cultural affairs for the city of Savannah. She served as a producer of the Cultural Olympiad, arts and cultural programming that preceded Atlanta's 1996 Olympic Games. She worked for 16 years as director of the Rialto Center for the Arts at Georgia State University.
Visit the William Breman Jewish Heritage Museum.
Camille Love
Camille Love has directed cultural programming for the city of Atlanta since 1998 and is the longest serving executive director of cultural affairs for the mayor's office. Love guides the cultural and artistic vision of the Chastain Arts Center and Gallery, the city's Public Art Program, Gallery 72, Elevate, Contracts for Arts Services, the Cultural Experience Project and the Atlanta Jazz Festival, which, year after year, continues to be one of the nation's preeminent free jazz festivals. She earned a bachelor's in psychology from Wake Forest University and attended Duke University Law School before working in marketing at IBM. She founded and served as president of For the Love of Art, a consultant practice that provided educational, fund-raising and public relations services for visual and performing arts and opened her own gallery representing primarily African American artists before accepting her current position.
Mary Pat Matheson
Before joining the Atlanta Botanical Garden (ABG) as president and CEO, Mary Pat Matheson was executive director of the Red Butte Garden in Salt Lake City. She started as a horticulturist before earning a bachelor's degree in resource management and park planning. She directs all operations at the 30-acre public garden and has expanded membership, fund-raising, education and more. Under her guidance, ABG has doubled in size thanks to a $50 million dollar capital campaign and development of additional gardens, a full-service restaurant, Canopy Walk and SAGE parking area. Matheson also is responsible for the 185-acre garden in Gainesville.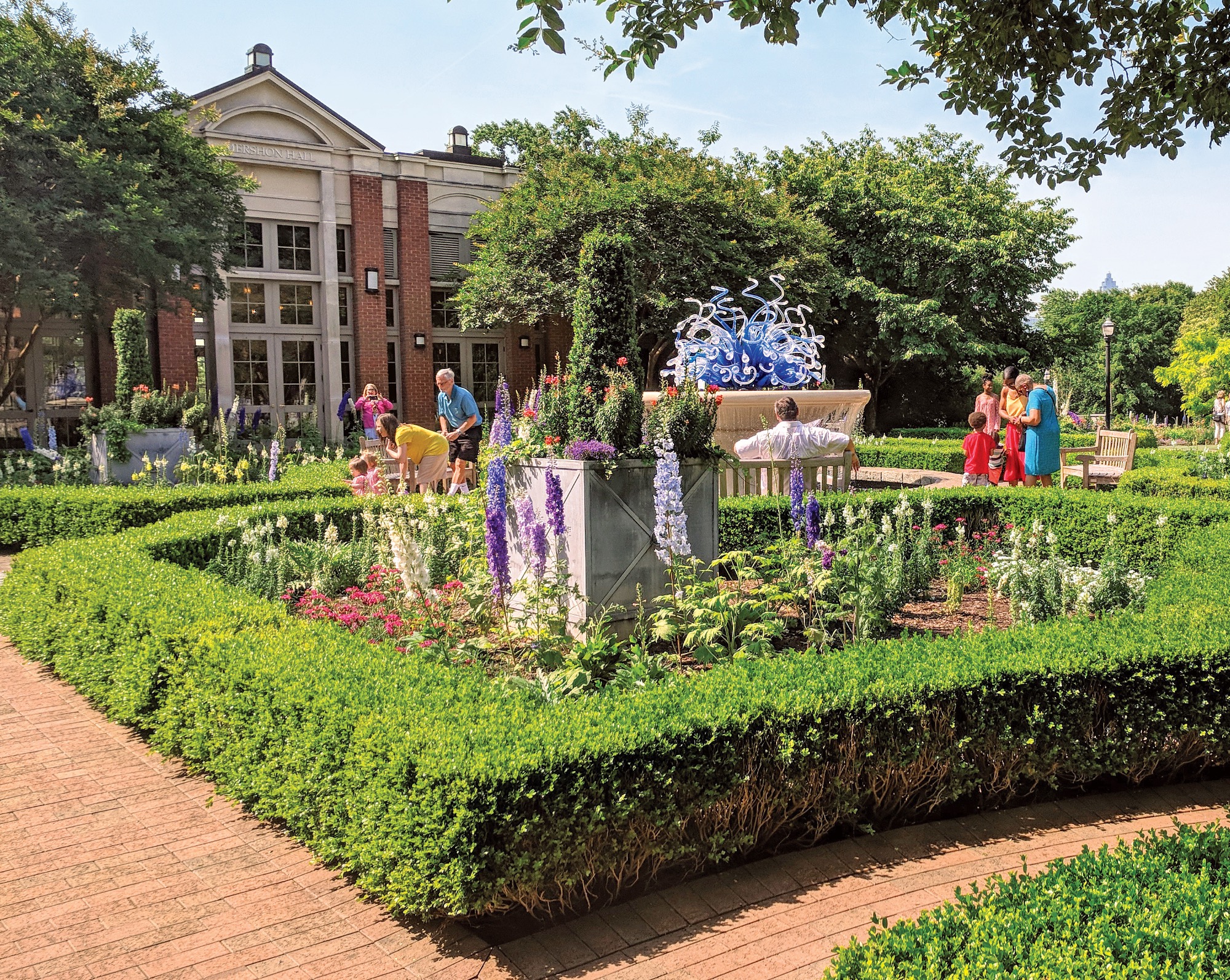 Visit Atlanta Botanical Garden.
Hala Moddelmog
Hala Moddelmog became the first woman president and CEO of the Metro Atlanta Chamber of Commerce. After serving six years there, she was named president and CEO of Woodruff Arts Center, home to the Alliance Theatre, Atlanta Symphony Orchestra and the High Museum of Art. Moddelmog also served as president of Atlanta-based Arby's Restaurant Group and president and CEO of Susan G. Komen for the Cure, the world's largest breast cancer organization. Under her leadership, Komen achieved its first four-star Charity Navigator rating. Moddelmog earned a master's degree from the University of Georgia (where she was also awarded an honorary doctorate) and a bachelor's degree in English from Georgia Southern University. She has also attended executive programs at Harvard University and the Kellogg School of Management at Northwestern University.
Visit The Woodruff Arts Center.
Jill Savitt
Jill Savitt, president and CEO of the National Center for Civil and Human Rights, is a human rights advocate with expertise in genocide and atrocity prevention. She has been involved with the center since 2010, having come from the U.S. Holocaust Memorial Museum in Washington, D.C., where she was acting director of the Simon-Skjodt Center for the Prevention of Genocide. Savitt graduated summa cum laude, Phi Beta Kappa from Yale University and was a member of the Council on Foreign Relations before starting her career as a reporter for an NPR affiliate. Savitt spent three years teaching a course on human rights advocacy at Columbia University's School of International and Public Affairs before becoming director of campaigns at Human Rights First, a post she held from 2001 to 2007.
Visit the National Center for Civil and Human Rights.
Beth Schiavo
Beth Schiavo became executive director of the Center for Puppetry Arts in the midst of the global pandemic, which brought a handful of challenges. Schiavo has served on the audit committee of the Woodruff Arts Center and the board of directors for the Girl Scouts of Greater Atlanta. She was managing director and CFO of Atlanta-based North Highland Consulting. Schiavo graduated from Virginia Tech and the Executive Leadership Program at the Kellogg School of Management. She holds a Diversity and Inclusion Certificate from Cornell Executive Education.
Visit the Center for Puppetry Arts.
Nathalie Stutzmann
Nathalie Stutzmann recently was named music director of the Atlanta Symphony Orchestra for the 2022-2023 season, becoming only the second woman in history to lead a major American orchestra and the first woman to serve as music director for the ASO. Stutzman is in high demand as a guest conductor and currently serves as principal guest conductor of The Philadelphia Orchestra and chief conductor of Norway's Kristiansand Symphony Orchestra.
Visit the Atlanta Symphony Orchestra.
Jennifer Grant Warner
Jennifer Grant Warner knows a thing or two about the power of discovery and innovation. As president and CEO of the Fernbank Museum of Natural History, she has worked to expand the museum's educational programming. Prior to landing at Fernbank, Warner worked at the Metro Atlanta Chamber of Commerce and the Kentucky Chamber of Commerce. She attended college at the University of Kentucky and holds a master's from Georgia State University.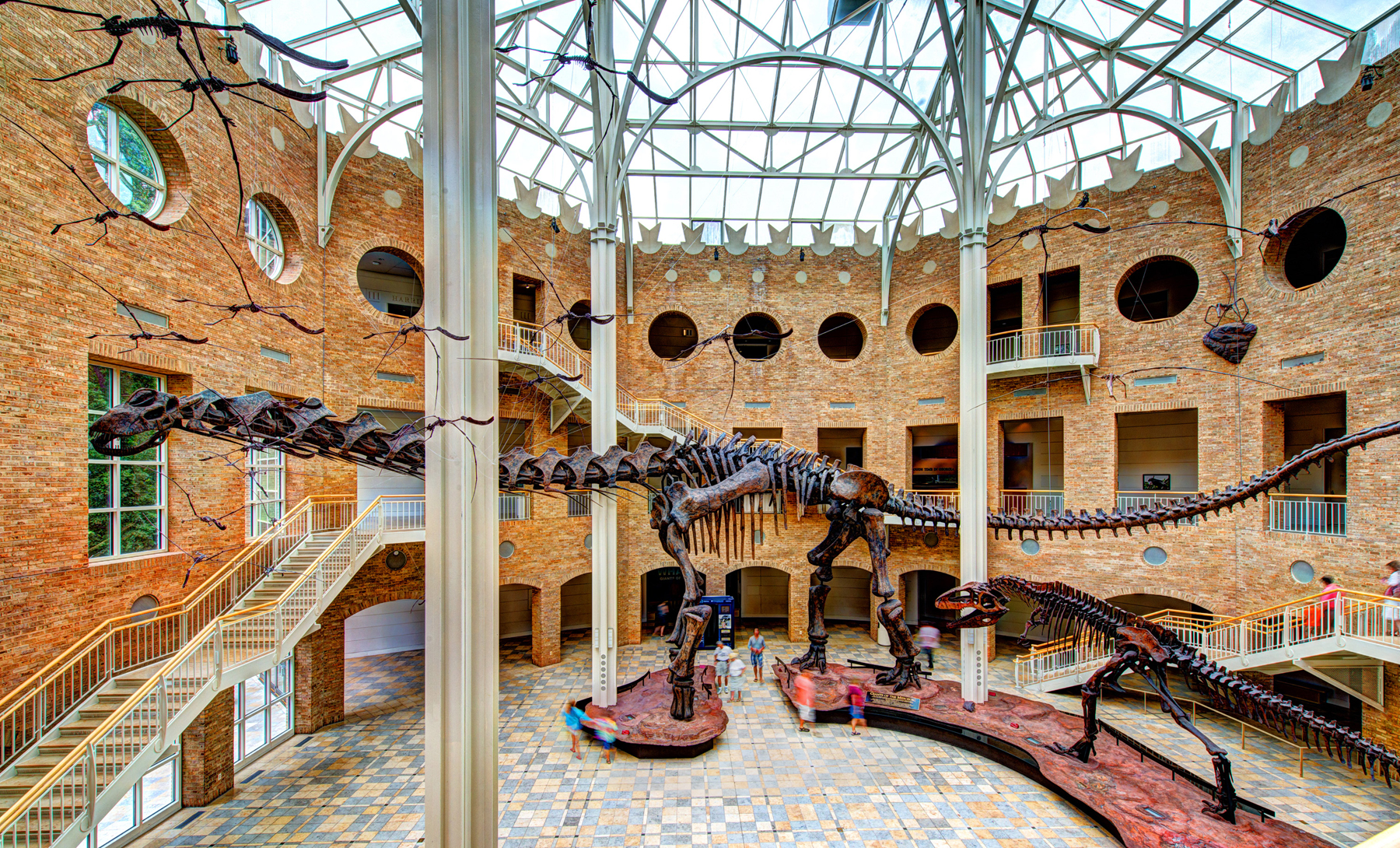 Visit Fernbank Museum of Natural History.
Women Executives Behind Top Atlanta Hotels & Convention Venues
Teri Agosta
The soon-to-be 975-room Signia by Hilton Atlanta hotel, located at Georgia World Congress Center, appointed Teri Agosta as general manager in January 2022. Agosta will be responsible for opening the new hotel (slated for late 2023). As a hospitality veteran, she successfully opened the 600-room Hilton Cleveland Downtown in 2016 along with its four food and beverage outlets. Agosta holds a bachelor's degree in Business Administration and Marketing at Grand Valley University, Grand Rapids, Mich. and studied at the L'Institute D'Tours, Tours, France. In 2010 she was named General Manager of the Year by the Hospitality Sales & Marketing Association International, Arizona Chapter and named Hotelier of the Year by the Delaware Hotel and Lodging Association in 2003.
Erica Qualls-Battey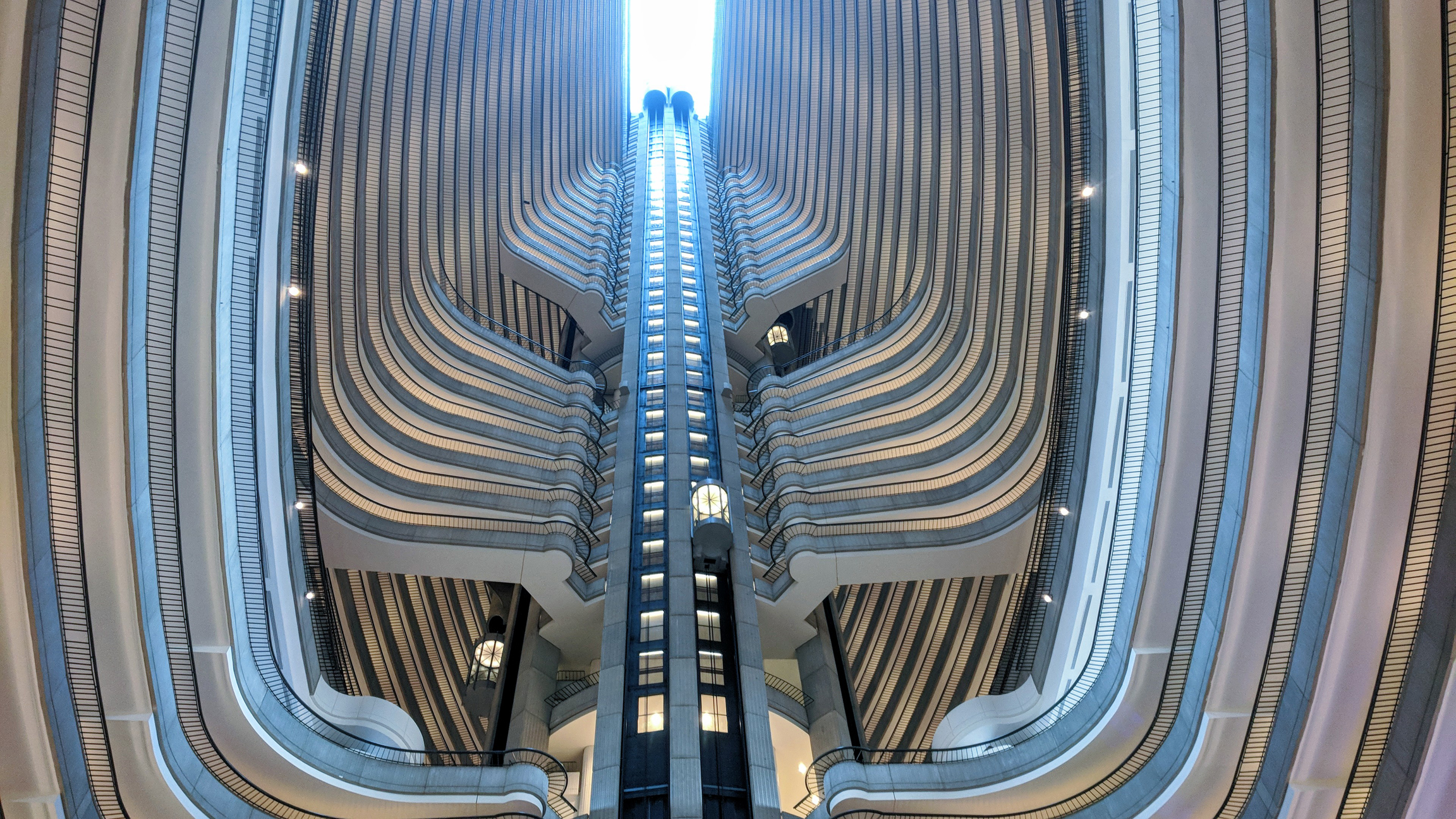 Erica Qualls-Battey is general manager of the Atlanta Marriott Marquis, Marriott International's third largest hotel, where she is responsible for ensuring guest and associate satisfaction, managing finances and assets, and fostering business alliances. Qualls-Battey is active in her community, working with organizations including Children's Miracle Network, United Negro College Fund and United Way. She serves on the board of directors of Atlanta Convention & Visitors Bureau and is a member of organizations including Atlanta Business League, Metro Atlanta Chamber of Commerce, Atlanta Technical College, Marriott Pride and UNCF Atlanta Corporate Campaign. She is listed as one of the 100 Most Influential Women in Atlanta by the Atlanta Business League.
Nancy Chacon
Nancy Chacon has spent more than 30 years with Four Seasons and is the general manager of Atlanta's Four Seasons Hotel. During her tenure, Chacon filled a variety of roles at properties across North and South America before landing in her current role. Her first priority at the hotel was to help employees and guests with adjusting to new travel norms caused by the pandemic, which was taking place as Chacon was settling into Atlanta. She managed renovation of the hotel's grand ballroom while maintaining operations at the spa, restaurant and Bar Margot.
Sharon Kilmartin
Sharon Kilmartin is area general manager for InterContinental Hotels Group in Atlanta. Kilmartin also oversees three other full service InterContinental properties. She managed the transition from franchise hotel and participated in a $43 million renovation of guest rooms, public areas and the creation of two new food and beverage outlets. She has relaunched and repositioned the InterContinental as the top meetings hotel in the Perimeter market. In addition to her roles within InterContinental, she also serves on the board of the Georgia Hotel & Lodging Association and is involved in organizations that provide humanitarian relief to trafficked and food insecure people.
Mercedes Miller
Mercedes Miller has worked in hospitality for more than 30 years and has been recognized as one of the Top 100 Leaders in Atlanta Hospitality and one of the 100 Most Influential Women in Atlanta. She received the Coca-Cola Women of Power Award. As executive director, she has led the Georgia International Convention Center through growth in facilities, programs and services. First hired in 1995 as a marketing analyst, Miller was promoted to sales manager, director of sales, assistant director and executive director. In addition to overseeing the Georgia International Convention Center, Miller is director of the Gateway Center Arena, the 100,000-square-foot entertainment destination next door to the convention center. In January 2022, Miller was named interim city manager for the city of College Park. She attended Morris Brown College in Atlanta in addition to obtaining certificates in facilities/venue management.
Kristi Cotten-Morris
Kristi Cotten-Morris brings more than 26 years of experience to her newly appointed position as general manager of the Hyatt Centric Buckhead Atlanta. Cotten-Morris has spent 24 years with Hyatt hotels starting as a front desk agent. She has led Hyatt properties through rebrands, renovations. and openings and takes pride in leading with care while creating inclusive and encouraging work environments for her employees. Cotten-Morris cites the $73 million floor-to-ceiling renovation of Hyatt Regency SFO as one of her career highlights.
Michele Swann
Michele Swann has worked in the hospitality industry for more than 30 years. She is general manager and CEO at Cobb-Marietta Coliseum and Exhibit Hall Authority, which oversees Cobb Galleria Centre, Cobb Energy Performing Arts Centre, ArtsBridge Foundation and Galleria Specialty Shops. Her expertise includes long-range planning, design and construction, financial management, marketing and venue operations. Swann has worked at the center since 1995 and been in her current role since 1999.
Discover More
Get to know Atlanta, and discover the best things to do around the city.