Latin Muralists in Atlanta
The city of Atlanta has become the canvas for several artists of Latin descent who have made this city their second home. The streets of Atlanta are showcases for their talent and hard work.
Meet some of the Latino mural artists in Atlanta who speak of the Latino culture in the city's neighborhoods through their art.
"Arrrtaddict" Lissette Correa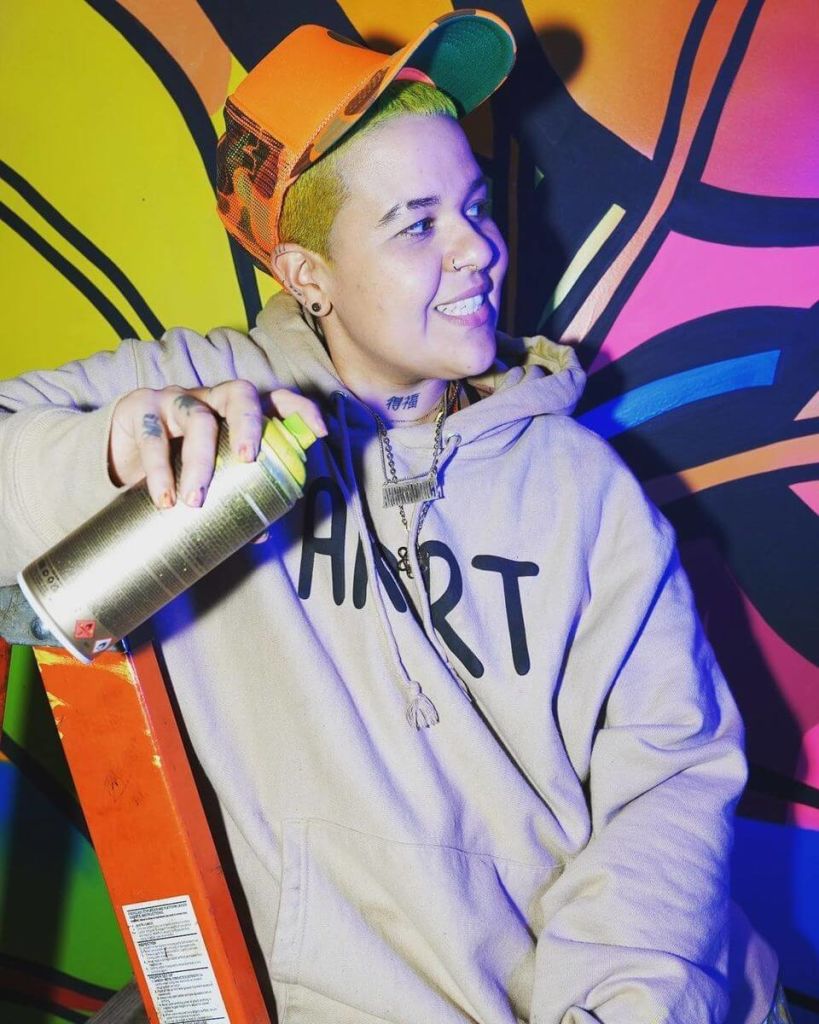 Lissette Correa, with Puerto Rican roots and better known as Arrrtaddict, is one of Atlanta's most acclaimed muralists. Her career as an artist began in the fashion world, designing and creating for brands such as Target, Macy's, Zumiez, Urban Outfitters and Forever 21, among others. She has done collaborations with Nike, Champions, Red Bull and even beer companies. Her creations go beyond the brush, and the streets of Atlanta are her canvas.
Arrrtaddict's murals are known for messages of love, culture and positivity. The strong, vibrant colors she uses bring life, a sense of community and pride in one's roots. As you stroll along the Atlanta BeltLine, pay attention and you're sure to find one of Correa's murals.
You can follow Lissette Correa's journey and her art on Instagram: @arrrtaddict
Christian Limón Nuñez
Founder of Kuali Gallery, Christian Limón Nuñez is an artist of Jalisco descent. Beyond his poetic paintings and artistic tattoos, Limón Núñez has left his mark as a muralist on the walls of Atlanta. One of his most recognized works was under the famous Krog Street Tunnel Bridge where he illustrated Chicano Brown Beret activist Mike Rivera. In addition to being an artist, Limón Núñez works as an art agent for various visual artists prevalent in the Southeast, many of whom have international iconographic success.
You can follow Christian Limón's journey and his art on Instagram: @artpluguno
Patricia Hernández
An artist of the indigenous diaspora, Patricia Hernandez is a creator, illustrator and muralist originally from El Salvador. After making Atlanta her second home, Hernandez created her art company called PATL.SV.
The artist dedicates her talent to illustrating her indigenous ancestors and the experiences of immigrants with vivid colors in paintings, illustrations and murals of Latin culture.
Hernandez has brought her art to the city of Atlanta as a tool to help unite communities, raise awareness of social justice issues and amplify the voices of Blacks, Native Americans and people of color. She has collaborated with organizations such as Living Walls, MailChimp, Off da Record, political campaigns and even movie sets.
Hernandez is the founder of "Nuestra Creación," an annual exhibition of local Latino artists in Atlanta.
You can follow Patricia Hernández's journey and her art on Instagram: @patl.sv
Yehimi Cambrón
Originally from Michoacán, Mexico, Yehimi Cambrón is an artist, activist and public speaker. As a DACA recipient, her art is part of her activism, inspired by immigrants and reflecting the experiences of undocumented Latinos.
Her murals can be found in key locations throughout the city, including Mercedes-Benz Stadium where Cambrón painted the mural "Monumentos: Immigrants of Atlanta." During Super Bowl LIII, which took place in 2019 in Atlanta, Cambron helped decorate the city with her mural "Monuments: We Carry Dreams and Freedom Fighters." She received national recognition for the project "Off the Wall: Atlanta's Civil Rights and Social Justice Journey."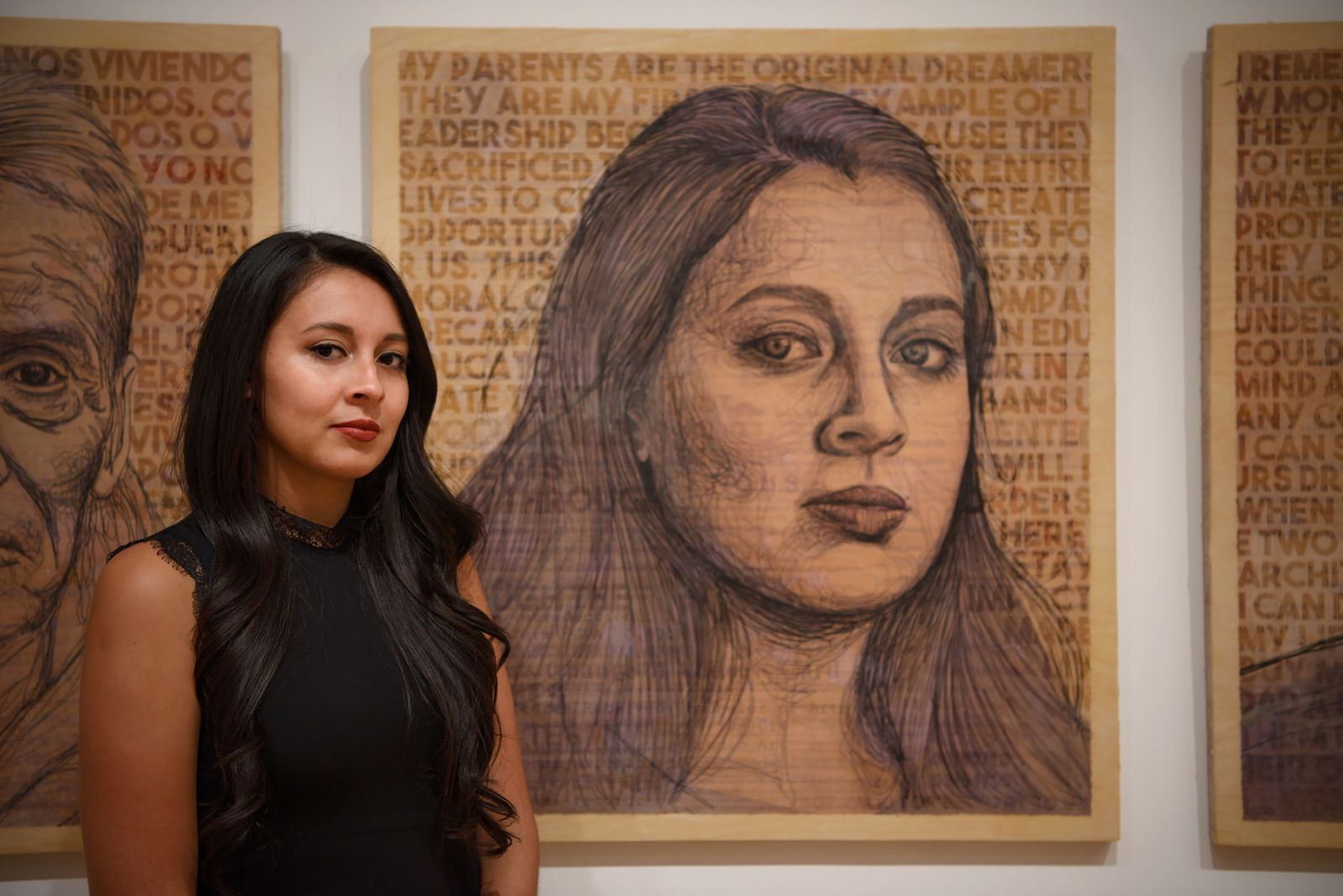 Cambrón has received national awards and became the first undocumented artist to exhibit her art at the High Museum of Art in Atlanta.
You can follow Yehimi Cambrón's journey and her art on Instagram: @ycambron
Atlanta's skyline vibrates with the colors and designs of murals created by Latino artists. The city is also home to an endless list of other artists of different cultures and backgrounds. Explore Atlanta's Celebration of Black Art as you discover the city and the many things it has to offer.
Discover More
Get to know Atlanta, and discover the best things to do around the city.