Celebrate Mother's Day in Atlanta with Brunch and Gifts
Mother's Day is May 8. Atlanta restaurants are ready to make it a great day for telling Mom, "Thanks for all you do." Take a look at what's on the menus of Atlanta restaurants ready to fete the moms. Then consider a few bonus things to do with Mom on her special day.
Brassica Adds Florals for Mom
Brassica, located inside the Waldorf Astoria Atlanta Buckhead, plans eye-openers and signature cocktails adorned with fresh florals and rose water, and that's just for starters. The restaurant offers brunch on both Saturday and Sunday, May 7 and 8 from 11 a.m. to 3 p.m. In addition, the Waldorf's Afternoon Tea will be served in the Solarium. Southern-inspired tea sandwiches and sweets come with tea, of course, but also with Champagne or sparkling wine.
Where: 3376 Peachtree Road NE
Boone's: Hole in One for Mom
On Mother's Day, moms and families are invited to enjoy upscale, casual cuisine at Boone's while overlooking Bobby Jones Golf Course. Treat Mom to a selection of brunch and small bite favorites including salmon croquette eggs Benedict, French toast and smoked salmon rillettes.
Where: 2205 Northside Dive NW
TWO Urban Licks: Brunch or Dinner
Starting at 11 a.m. on Mother's Day, Mom can enjoy a brunch menu at TWO Urban Licks including staples such as biscuit and gravy, chocolate banana French toast and crab cake Benedict. For Moms wishing to celebrate Mother's Day later in the evening TWO Urban Licks will serve dinner from 5 to 10 p.m.
Where: 820 Ralph McGill Blvd.
Dantanna's Adds Sangria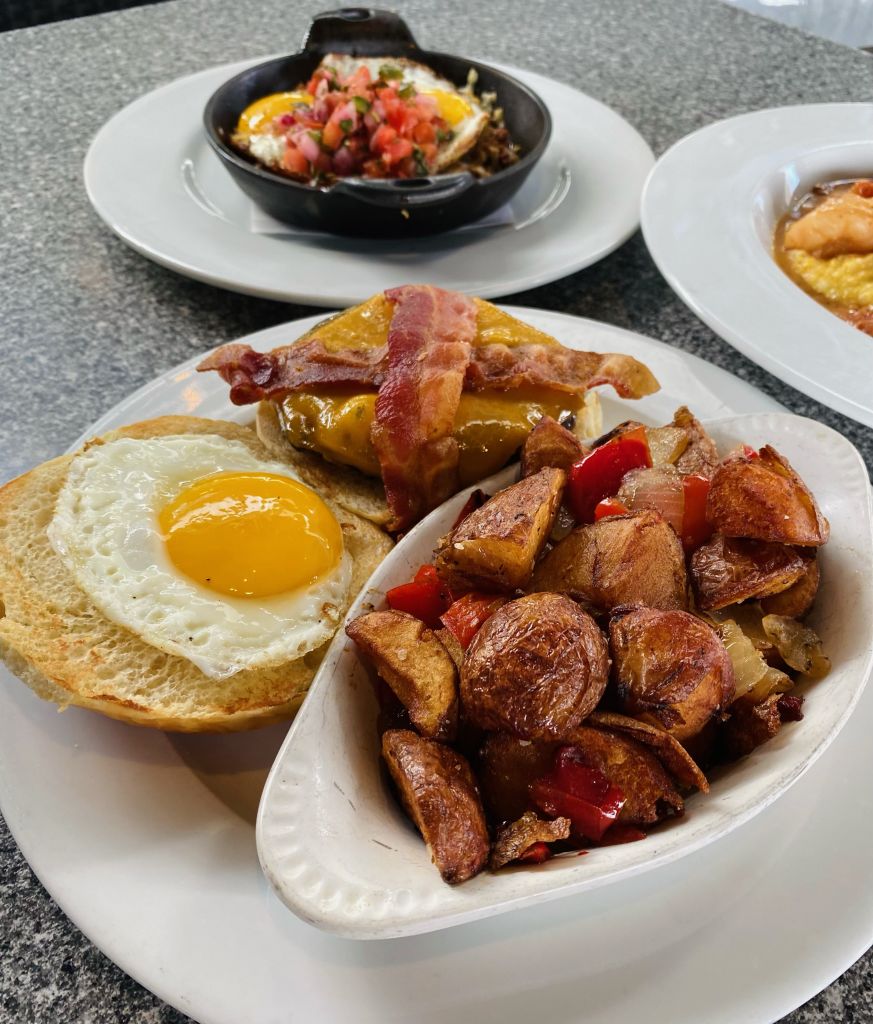 Starting at noon on Mother's Day, Dantanna's invites family and friends to indulge in Dantanna's extensive brunch menu including breakfast classics, indulgent waffles and sizzling skillets. Dantanna's entire brunch menu will be available, and brunch lovers can enjoy select brunch specials. To top off the experience, Dantanna's will offer the "Mothers Love Sangria" featuring ingredients such as white wine sangria, blood orange syrup, strawberries, peaches and cherries.
Where: 3400 Around Lenox Road
Zoo Atlanta Hosts Wild Brunch
Zoo Atlanta offers two Mother's Day brunch seatings. The brunch buffet will be set up in the Michael & Thalia Carlos Ballroom in Savanna Hall, which overlooks the zoo's African savannah. Admission includes a table for four (can increase by two), photo keepsakes and access to the zoo.
Where: 800 Cherokee Ave. SE
5 Church Plans a Buffet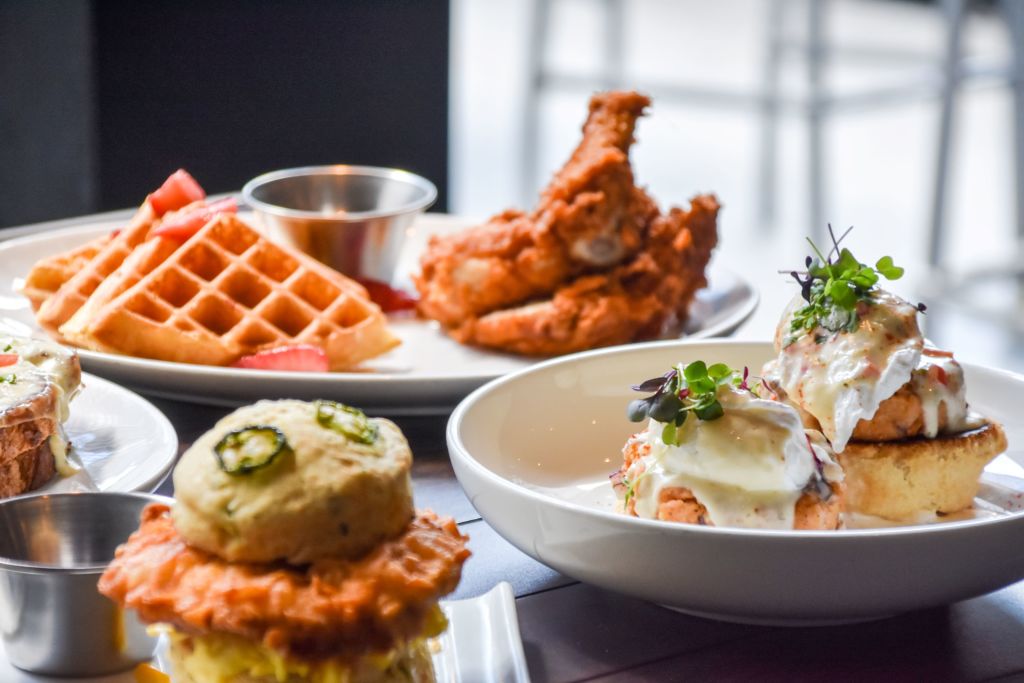 5Church Midtown welcomes mom and her whole crew to a Mother's Day buffet from 10 a.m. to 8 p.m. The buffet is priced at $60 for adults and $20 for children.
Where: 1197 Peachtree St. NE
Red's Beer Garden Caters to Dog Moms
Anything is pawsible when you have a dog at Red's Beer Garden. This year on Mothers Day, Red's Beer Garden is ready to celebrate all dog moms that are anything but ruff. On May 8 pup and kiddo parents can celebrate mom with everything from beer to brunch. From 10 a.m. to 2 p.m., moms can enjoy a selection of delicious dishes such as the Dog's Mom Dog Special, a hot dog topped with melted cheese, a bacon strip, chopped bacon and Frank's hot sauce. All offerings can be washed down with a selection from Red's variety of alcoholic and non-alcoholic libations and enjoyed on the expansive, dog-friendly patio. As a special bonus, the first 10 dog moms who bring their pups will be thrown a bone and get a free Elsewhere Brewing bacon-flavored seltzer water.
Where: 1328 Boulevard SE
Hampton + Hudson Mixes Mom Special
Hampton + Hudson, in Inman Park, welcomes moms for brunch. Specials include the A Mom-entary Spritz with blanc vermouth, mint, lavender, rhubarb and Le Gran Courtage Blanc de Blancs. Plus, moms will receive a mini bottle of Le Gran Courtage Blanc de Blancs to enjoy along with a small floral arrangement (while supplies last).
Where: 299 North Highland Ave. NE
HOBNOB: 'Care for a Mimosa?'
HOBNOB Neighborhood Tavern features mimosas all day on Mother's Day, along with the regular menu.
Where: Atlantic Station, 245 Eighteenth St. NW
Juniper Cafe Celebrates Family Style
On Mother's Day, Juniper Cafe will serve a special family-style menu ($45 per adult, $25 per child) all day long. It will feature appetizers like crispy okra, Juniper's Vietnamese hot fried chicken and biscuits, sides such as Napa cabbage and jicama slaw and a dessert per person – either a slice of chocolate mud pie or blueberry and lemongrass pie. Kids will be able to enjoy crispy chicken tenders and a seasonal fruit bowl. The menu will also be available a la carte.
Juniper's also is offering pies for sale. Reservations must be made by May 5. And pies may be picked up May 7 and 8 from noon until 6 p.m. Pie choices are blueberry lemongrass, strawberry rhubarb and chocolate mud.
Where: 2260 Marietta Blvd. NW
Lazy Betty Cooks Up Five Courses
Candler Park's Lazy Betty will serve Mother's Day brunch with seatings at 11:30 a.m. and 3 p.m. Guests can enjoy a five-course tasting menu for $125/person, plus $80 for wine pairings. Highlights include egg custard with caviar, foie gras French toast with wild onion soubise, shaved foie gras and aged balsamic, and white asparagus with smoked salmon, truffle hollandaise and crisp potato.
Where: 1530 DeKalb Ave. NE
Aria Opens for Moms
Usually closed on Sunday and Monday, Aria will be open on Mother's Day and on Monday, May 9. Guests can celebrate mom while enjoying the modern American restaurant's seasonal menu.
Where: 490 East Paces Ferry Road NE
Taverna Makes it Special
Taverna will offer a selection of brunch specials including cannelloni della mamma with chicken, mozzarella, ricotta and alfredo sauce, Mero with Hawaiian sea bass, spinach and lemon butter sauce, and Tortino Della Nonna with shortbread pastry, lemon custard, pine nuts and almonds plus a round of beverage specials including $3 mimosas and Aperol spritzes.
Where: 280 Buckhead Ave. NE
Southern Gentleman: Four Courses
Southern Gentleman will offer a special four-course prix-fixe menu with highlights including a warm mushroom tart with pimento cheese, griddled French toast with strawberries, whipped mascarpone, sorghum syrup and coconut granola, a smoked country ham Frenchie with white cheddar mornay and poached eggs on toasted brioche and buttermilk pie for dessert. The menu is available for $59 per person ($29.50 for children), excluding tax and gratuity on Mother's Day only.
Where: 3035 Peachtree Road
Gypsy Kitchen Goes Bohemian
Gypsy Kitchen will offer a Bohemian escape this Mother's Day with a chef's pick list of specials featuring Spanish tortilla, tuna crudo, shrimp crab Louie, smoked salmon Benedict and an orange blossom and honey panna cotta in addition to the regular menu.
Where: 3035 Peachtree Road NE
Pita Mediterranean: Brunch To Go
Grab takeout from Pita Mediterranean Street Food. Each family meal comes with a choice of two proteins, three sides, tzatziki sauce and pita bread for $39.99. Order online.
Where: 2125 North Decatur Road, Decatur
Big Ketch Goes Coastal
Big Ketch Saltwater Grill is offering its regular menu along with a few featured items for Mother's Day. Give mom a taste of the coast when she orders herb risotto with pan-seared scallops and lemon butter ($28.95) or a seared gulf redfish with an assortment of fresh vegetables and salsa verde ($27.95).
Where: 3279 Roswell Road NE
The Woodall: Signature Brunch
The Woodall opens for brunch at 10:30 a.m. on Mother's Day, offering its signature brunch menu featuring favorites like jumbo lump crab cake Benedict with seared crab cake, sautéed spinach, sunny egg, English muffin, heirloom tomato brûlée and creamed corn béarnaise; and chicken paillard with white bean cassoulet, grilled escarole, chicken meatball and parsley root.
Where: 2260 Marietta Blvd. NW
Umi: Dine In or Out
Normally closed on Sundays, Umi will be open and serving its menu of modern Japanese cuisine from 4 to 8 p.m. on Mother's Day. Should mom prefer dinner at home, Umi also is offering its menu for takeout.
Where: 3030 Peachtree Road
Beyond Brunch
Let Mom Tee Up at Puttshack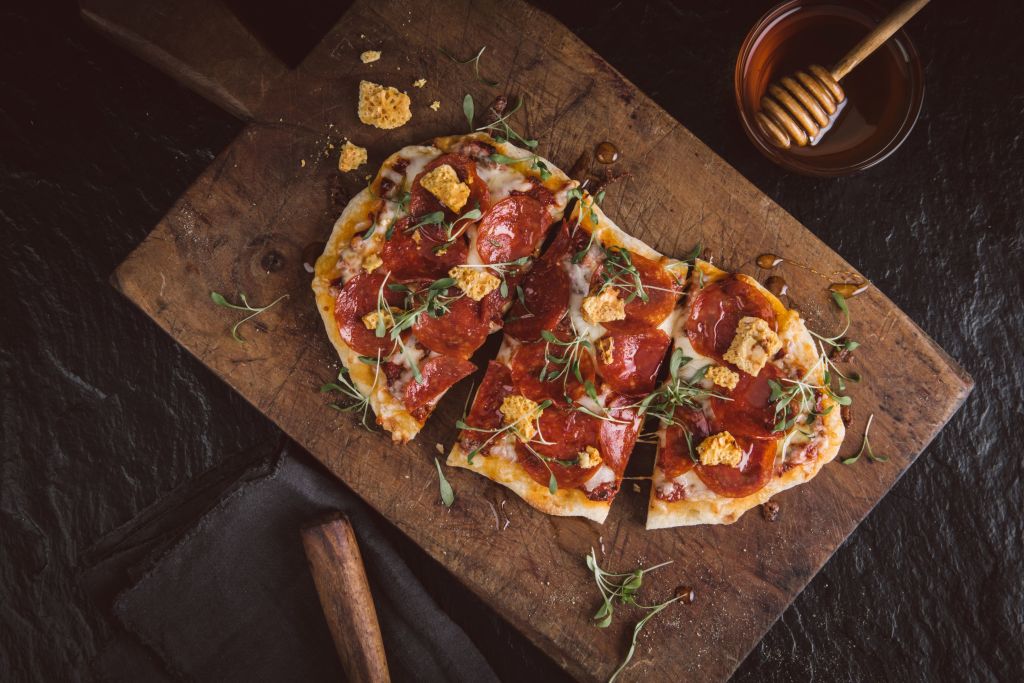 Take Mom to Puttshack on Mother's Day. Upon arrival, moms, families and friends can take photos with a special Puttshack step and repeat banner and balloons. Each mom will receive a flower for the occasion. Guests are invited to enjoy bites along with an array of mocktail and cocktail offerings and test their skills during a high-energy, game of tech-infused mini golf.
Where: 1115 Howell Mill Road NW
Hatter's High Tea Returns
On Mother's Day, Buckhead Village's hat-making company B.M. Franklin & Co. joins forces with Bella Cucina to host the second annual Hatter's High Tea. Guests will have the opportunity to choose from a wide array of haberdashery, including feathers, lace, flowers and vintage hardware, to create a one-of-a-kind custom headpiece alongside the classically trained artisans from B.M. Franklin & Co., all while indulging in high tea service and hand-crafted bites from Bella Cucina. The event will take place at Bella Cucina. Tickets are $195 per person.
Where: 270 Buckhead Ave. NE
Free Wine with Pizza
On Mother's Day, moms get a complimentary glass of wine with the purchase of a meal at the Virginia Highland pizza spot Pielands.
Where: 1021 Virginia Ave. NE
Just a Few Gift Ideas
Here are a few affordable Mother's Day gift ideas available from Atlanta retailers.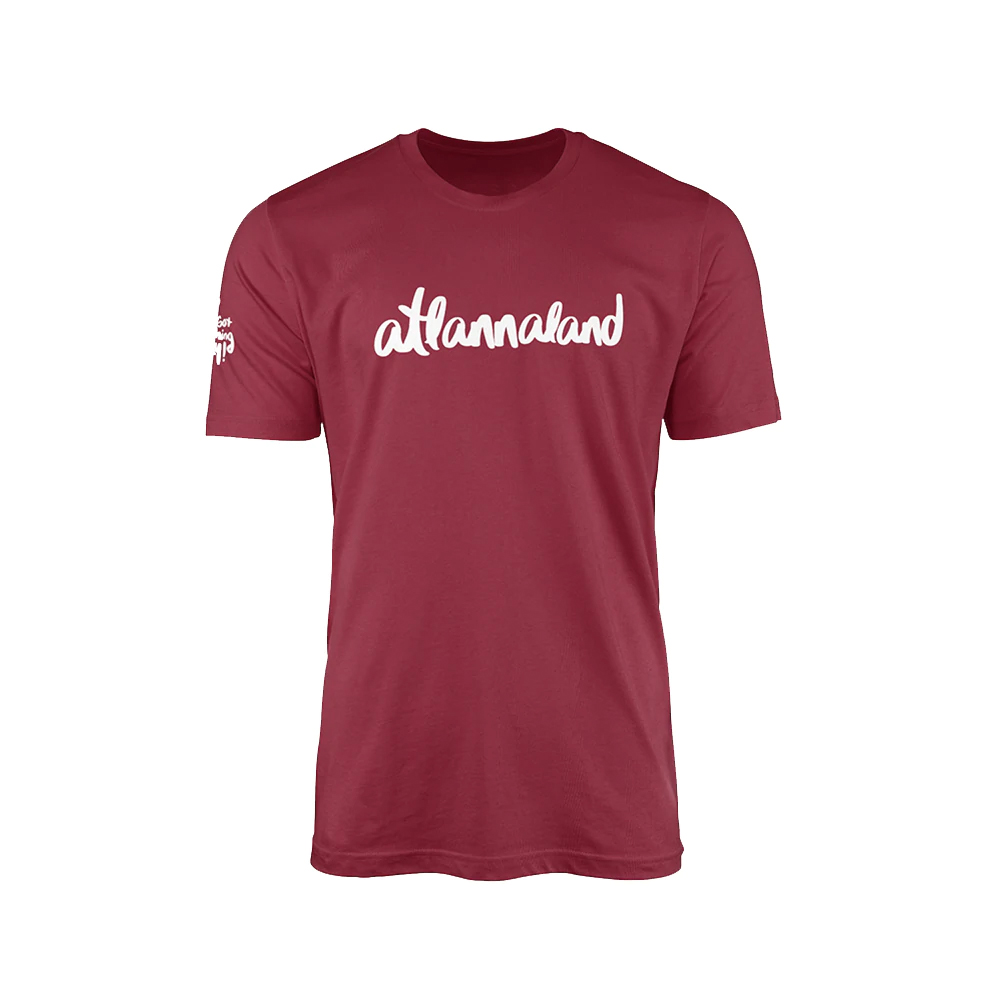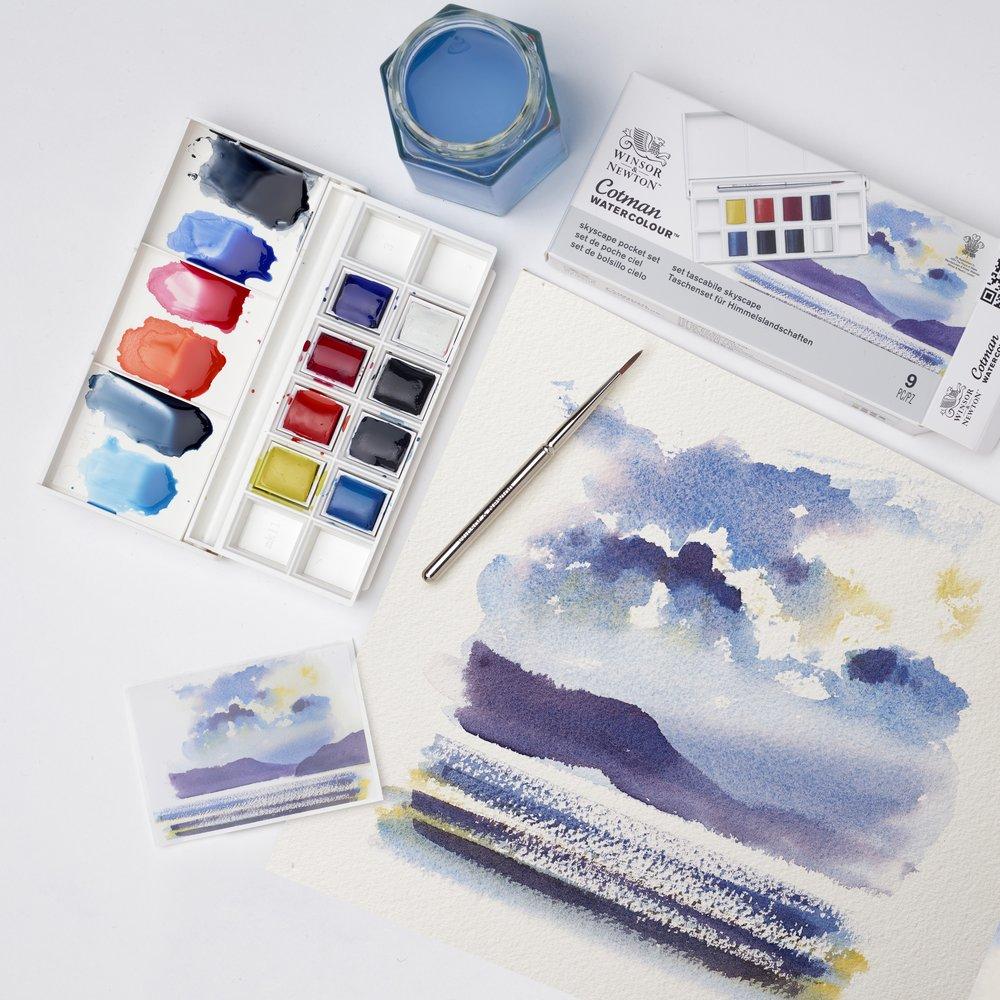 If you are looking for fun things to do on Mother's Day, check our calendar of events. For more dining suggestions, check our restaurant guide.
Discover More
Get to know Atlanta, and discover the best things to do around the city.