Cool Things To Do in February in Atlanta
There's a lot going on in Atlanta in February. There's Valentine's Day, Galentine's Day, festivals — the list goes on. So try to balance all the excitement with a day at a spa or a nice dinner, and enjoy a comedy show or a musical.
Art Celebrates Earth's Beauty
It's not yet Earth Day but a 35-piece collection, "My Friend, the Earth," will be on display at the Millennium Gate Museum at Atlantic Station through April 8. The collection, by international artist Bruno Zupan, is a testament to the earth's resilience and our responsibility to care for it. 
Slovenian-born American artist Bruno Zupan celebrates the Earth in each of his paintings. He has spent his life in the pursuit of light. From the golden warmth of a Venetian sunset to the sparkling city lights of Boston, he captures the varied, yet simple manifestations of the earth's beauty in his remarkable paintings.
Polaris Reopens at Hyatt Regency: Experience this Atlanta Tradition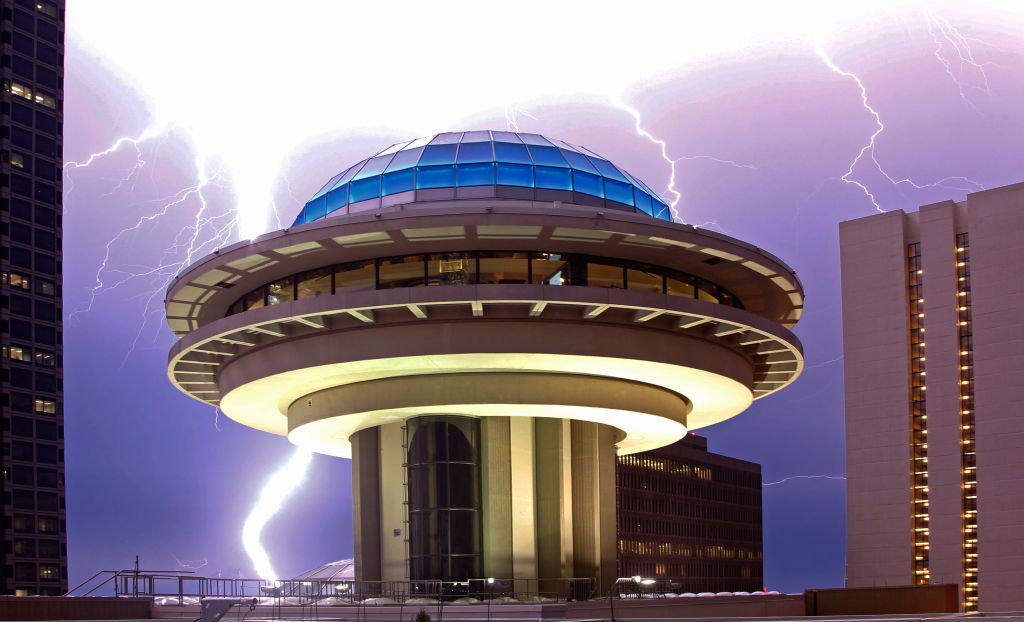 After a three-year Pandemic break, one of the city's most iconic restaurants and symbols, the Polaris, is once again serving delights such as a peach daiquiri, steak Oscar and flourless chocolate cake.
In 1967 famed Atlanta architect John Portman designed the Polaris, a rotating restaurant atop the 22 stories of the Hyatt Regency Atlanta. The world hadn't seen a rotating restaurant, (not to mention one that looked liked like a flying saucer) and lines wrapped around the block as diners were willing to wait for the 360-view of Atlanta and delicious cuisine. And, since February is Black History month, we should also note that the Hyatt Regency Atlanta and the Polaris were the first fully integrated hotel and restaurant in Atlanta.
Enjoy a bit of Atlanta history, a craft cocktail, and get the full view of Atlanta as the Polaris slowly spins around.
Let's Hear it for Girls
There are plenty of ways to celebrate Galentine' s Day, and one of them is a 5K road race in Piedmont Park, Feb. 11 at 8 a.m. The race is USATF-certified and chip-timed, but it's also just for fun and friendship.
Other ways to embrace female friendships is spending time for wellness at places such as Perspire (infrared saunas), Intown Salt Room (inhalation therapy) and Heyday (for amazing facials), or going out to dinner at fun and newly opened restaurants such as Isla & Co., Bastone and Zakia.
She's Simply the Best
"Tina — The Tina Turner Musical" rocks into Atlanta Feb. 21-26 at the Fabulous Fox Theatre. Led by Naomi Rodgers and Zurin Villanueva, the show is the inspiring journey of a woman who broke barriers and became the Queen of Rock 'n' Roll. The show showcases the magic and the force that is Tina Turner.
Other plays in February include: "The Life and Music of George Michael" at Center Stage Theater, "Hot Wing King" on the Coca-Cola Stage at Alliance Theatre and "Every Brilliant Thing" at Horizon Theatre Co.
Juggling Festival
The 45th annual Groundhog Day Jugglers Festival takes place at Yaarab Shrine Center Feb. 3-5. There's lots of fun for jugglers, fans and those who want to learn. Enjoy workshops, competitions and games as well as a cabaret show on Saturday. Of course, the ever-popular Seed and Feed Marching Abominable Band opens the day on Saturday and then the juggling begins. Each competitor has four minutes to show his or her skills and be cheered on by the audience
Battle of the Bands
Six Historical Black Colleges and Universities (HBCUs) and two high school bands face each other in a classic battle of the bands Feb. 4 at Mercedes-Benz Stadium. The all-star lineup includes the Mighty Marching Hornets of Alabama State University; the Blue and Gold Marching Machine of North Carolina A&T; the Marching Wildcats and the Pride of Bethune-Cookman University. In addition there will be the Marching 101 Band of South Carolina State University; the Spartan Legion Band of Norfolk State University; and the Aristocrat of Bands of Tennessee State University. The two local high schools are Pebblebrook High School, Mableton, Ga., and Westlake High School, Atlanta.
Shuck it!
.The Atlanta Oyster Fest takes place Feb. 4 at Atlantic Station. Tickets include entry, entertainment, souvenir cup, alcohol samples and one oyster entree. In addition, there will be live music, beer, wine and mimosas. On Feb. 11, Park Tavern is having an Oyster Fest from 2 until 11 p.m. You can get 'em steamed, fried or raw.
Laughs and more Laughs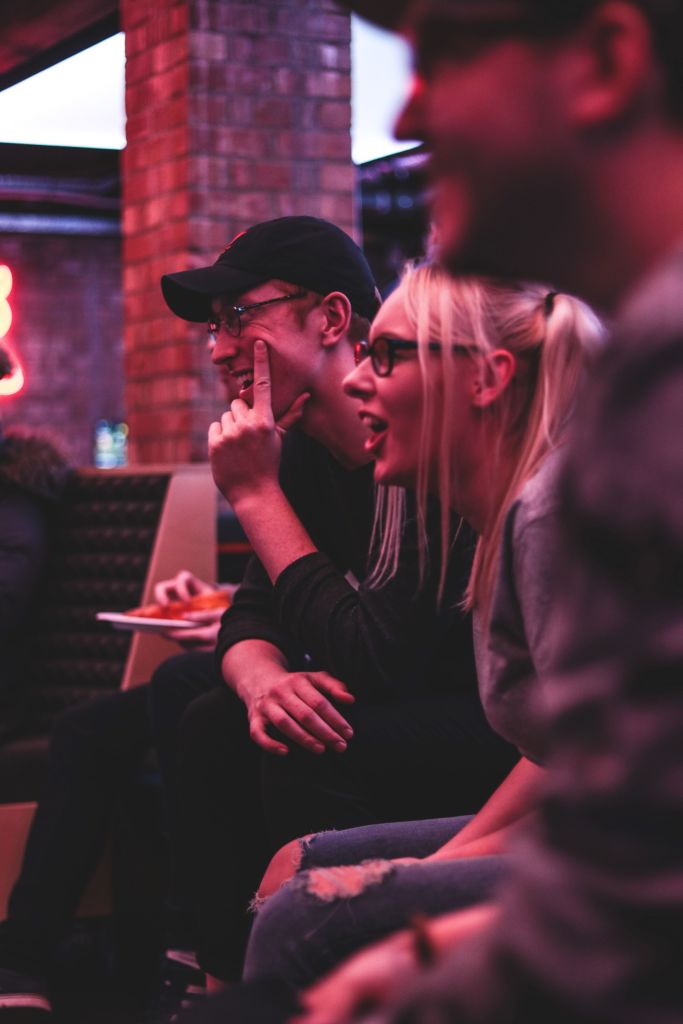 The second annual West End ComedyFest takes place Feb. 3-5 in the city's historic West End neighborhood. All of the shows occur at the Lee + White Development that showcases cutting-edge breweries, restaurants, retailers and food manufacturers. Go to the comedy shows and then drop in at ASW Whiskey Exchange, Wild Heaven West End Brewery + Gardens and Best End Brewing. Among the headliners are AJ Wilkerson, Caitlin Peluffo, Jenny Zigrino, Steven Rogers and Brad Sativa
You don't have to be Jewish
.The Atlanta Jewish Film Festival is a three-week exploration of Jewish life, culture and history through the lens of cinema that takes place from Feb. 8 through the 21. The festival brings 60 world-class films, narrative and documentary features alongside two hand-picked shorts programs. Among the movies will be "Everything Went Fine," "Perfect Strangers" and "Savoy." The movies will be shown in several theaters in the metro Atlanta area as well as virtually.
For more things to do in Atlanta, keep an eye on our calendar of events.
Discover More
Get to know Atlanta, and discover the best things to do around the city.