Cool Things To Do in February in Atlanta
Yes, February means celebrating friendships with Galentine's Day and love with Valentine's Day, but Atlanta offers a lot of cool things to do during the month of February.
Celebrate Black History Month in Atlanta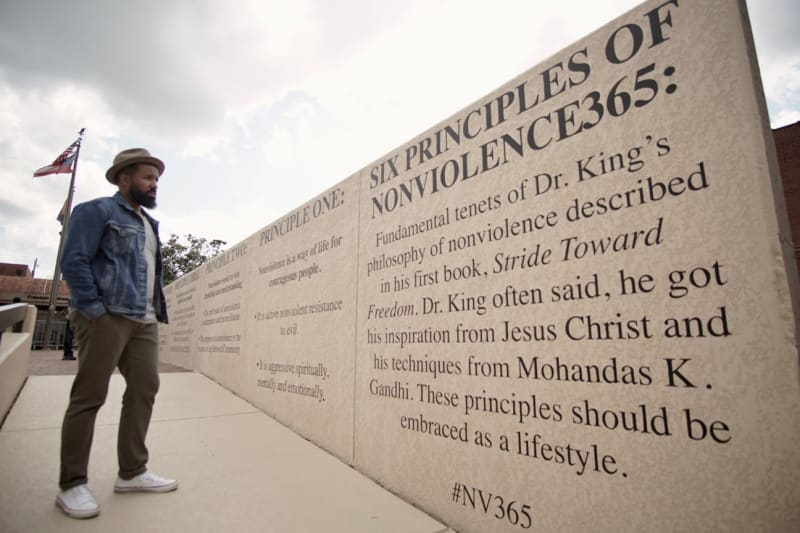 As the epicenter of the Civil Rights movement, Atlanta is saturated in landmarks and institutions that played critical roles in our nation's history. If you're looking for where to start, or want to celebrate in a meaningful way, check out our extensive guide to unique things to do for Black History Month and keep an eye on our Black History Month events. Or take a look at our Black Travel Guide Atlanta Unguided.
Is Lucy in the Sky with Diamonds?
Find out if Lucy's in the sky by going over to Georgia Tech on Feb. 10 from 6:30 to 8:30 p.m. when the university opens its telescope to the public. Located in the Howey Physics Building, the 2,500-pound telescope is one of the strongest in the world and the first of its type in a university. Visitors will be able to see 124 miles into space and get close ups of the moon, Jupiter, Saturn, Uranus, Jupiter and many of the constellations, especially Orion and The Hunter. Free.
Celebrating Jewish Culture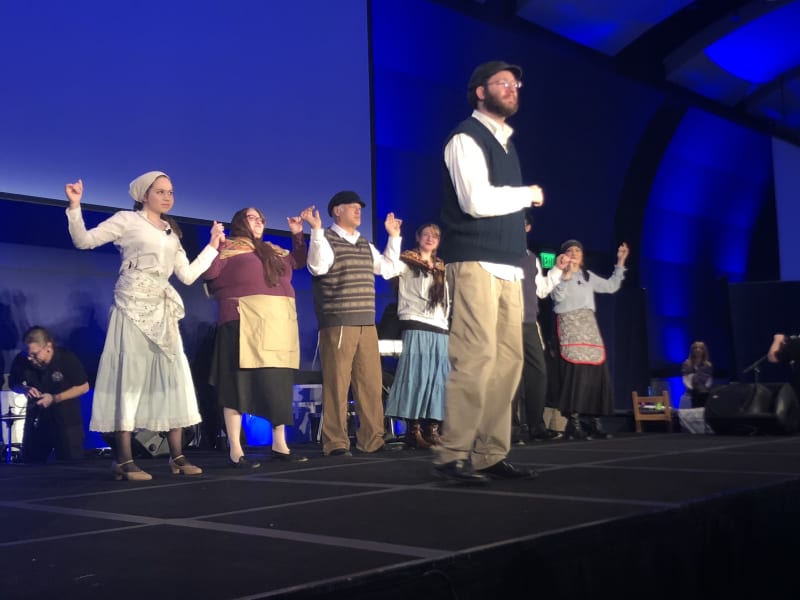 Atlanta will celebrate all things Jewish at the Atlanta Jewish Life Festival, presented by the Atlanta Jewish Times, Feb. 6 from 11 a.m. to 3 p.m. at the Georgia Aquarium. The festival is the city's largest single-day festival promoting and celebrating Jewish and Israeli arts, food, music and culture while connecting the community to local synagogues, nonprofits and social action groups.
In addition, the Atlanta Jewish Film Festival will run for 12 days, from Feb. 16 through the 27. Enjoy 40 features and 15 short films from 18 countries in this totally virtual festival. One of the benefits of going virtually (besides being safer) is that viewers can pause and return anytime. In addition, there will be curated Q&As with the filmmakers and actors, a virtual lobby with curated discussions with other festival-goers and — what we all need — improved tech support.
Let it Bloom
The Atlanta Botanical Garden's biennial Flower Show will bloom Feb. 25 to 27 and will showcase some of the most exquisite creations in the areas of horticulture, floral design, photography and design. On Feb. 12, the garden will celebrate spring with the opening of Orchid Daze, the garden's annual indoor plant exhibition. In addition, it will host an exhibition of artist Kristine Mays' sculptures. Her work is life-sized, three-dimensional figures of fine metal strands woven together that will make your think of flowing dance movements.
Get the Beads Ready
Join in the fun at Atlanta's largest Mardi Gras event for an afternoon of adventure and exploration Downtown and in the Old Fourth Ward. Hop on an Atlanta streetcar and indulge in the Mardi Gras offerings from more than 40 participating restaurants that will offer New Orleans-themed food and drink specials, complimentary drinks and shots, and a live New Orleans street band. The streetcar will travel though the historic districts of Edgewood Avenue and the Fairly Popular District, the Municipal Market, the heart of Downtown and the Centennial Olympic Park District.
Among participating restaurants are Harold's Chicken & Ice Bar, Noni's Bar & Deli, Afrodish Restaurant and Twin Smokers BBQ. You'll also get discounts to many of the city's top attractions, including the Chick-fil-A College Football Hall of Fame and the World of Coca-Cola. The fun starts at 209 Edgewood Ave. starting at noon and going until 6 p.m.
Dance! Dance! Dance!
The Alvin Ailey American Dance Theater is back in Atlanta with new works, audience favorites and beloved classics, including the timeless "Revelations." The African-American dance group will come to the fabulous Fox Theatre Feb. 10 through 13.
Back in the 1950s, there were few African-American modern dancers and a group, led by Alvin Ailey, changed that forever. The Ailey company has gone on to perform for more than 25 million people in the U.S. as well as throughout the world. There are COVID restrictions, so check the website, www.alvinailey.org/atlanta for details.
Salsa, Baby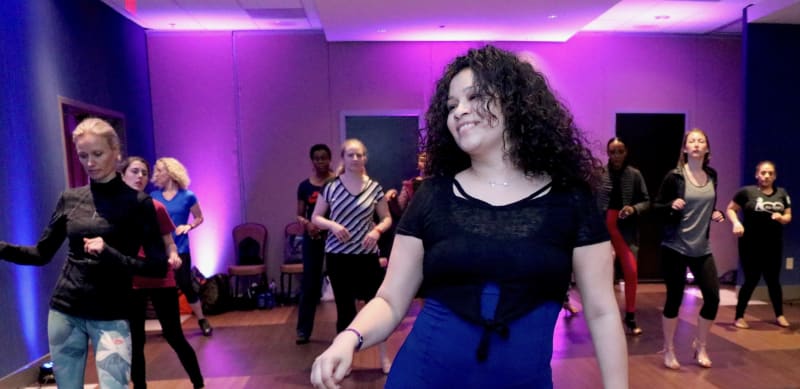 The 2022 Atlanta Salsa Bachata Festival is as hot as ever and features dancers from around the world for this energetic event. This event promotes diversity, inclusion and the joy of dancing. In addition to the dances by headlining teachers and performers, there will be workshops, socials and lots of parties. The festival takes place Feb. 24 to 28 at the Atlanta Marriott Hotel. Featured dancers include: Fernando Sosa and Tropical Gem (Italy); Adolfo Indacochea and Tania Cannarsa (Peru/Italy); Ernesto Bulnes and Denisse Cambria (USA); Maritza Gonzalez (Mexico); and Douglas Ortiz and Sharmane Boudy (Detroit/Dallas).
Take a Hike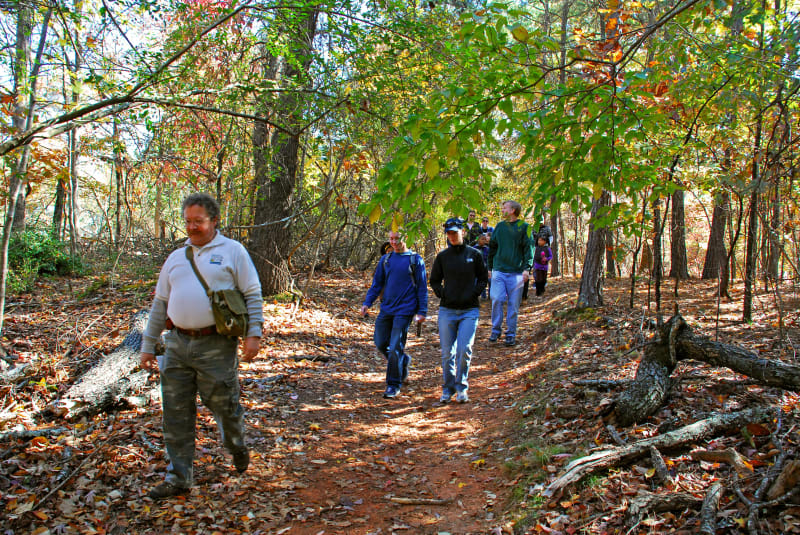 What's more fun than a hike in the woods? How about a nighttime candlelight hike? That's what happening at Sweetwater Creek State Park Feb. 19 from 6 to 8 pm. The mile-long guided night hike is moderately difficult and goes down to the Civil War-era textile mill ruins of New Manchester, along the rapids of Sweetwater Creek.
Belly laughs anyone?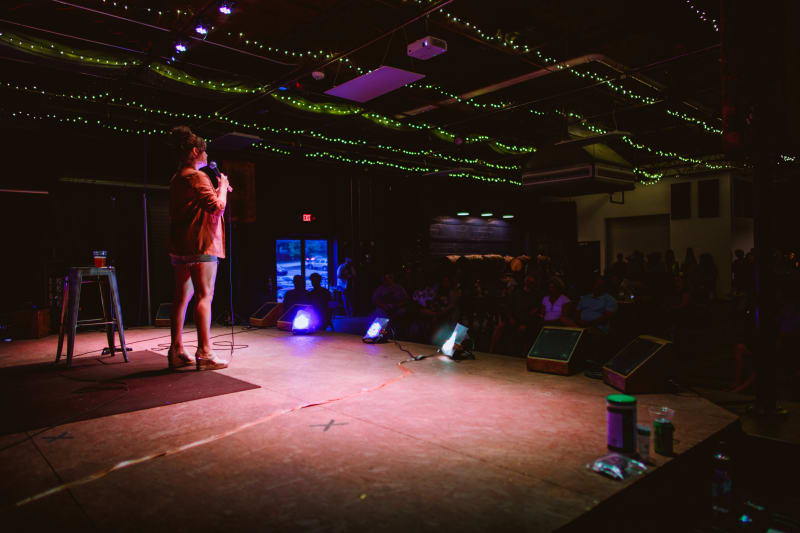 The West End Comedy Festival is set to make your forget your troubles and laugh. The laugh-a-thon will take place Feb. 10 through 12 at establishments within the Lee + White Development, 1020 White St. SW in the Old Fourth Ward. Among the comedians are Maddy Smith, Joyelle Nicole Johnson, Ismael Loutfi and Renee Gauthier.
Discover More
Get to know Atlanta, and discover the best things to do around the city.