Big Games Always on at Atlanta Sports Bars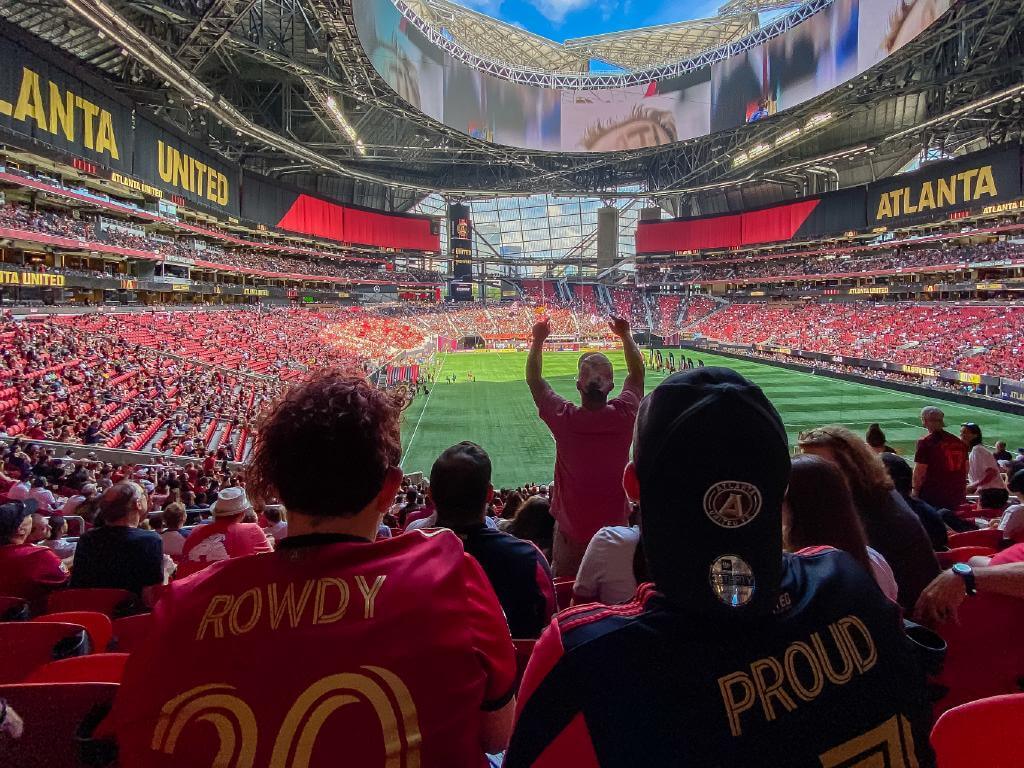 You can watch the big game at home. Or, better idea, you can head to one of Atlanta's popular sports bars. The TVs are always tuned into, well, sports.
Dantanna's
Billing itself as an upscale sports bar, Dantanna's is located in Buckhead. Start your meal with a salad. Follow that with a filet mignon, salmon or Wasabi tuna. Pasta, sandwiches and appetizers also are available. Of course, there's bottled and draft beer plus a wine list.
Location: 3400 Around Lenox Drive, Buckhead
Hampton + Hudson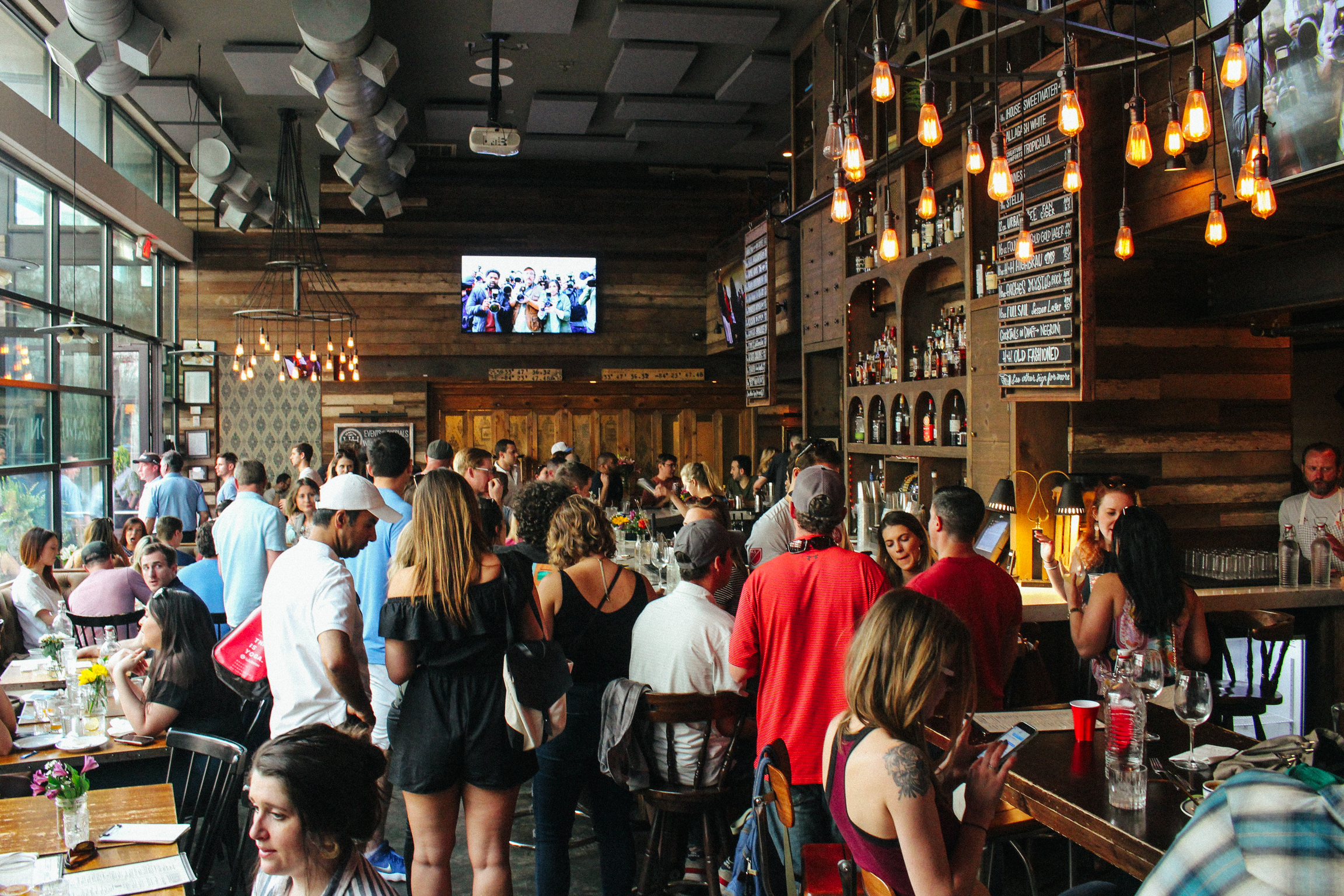 Hampton + Hudson invites you to watch every Atlanta United game at the community bar and restaurant. A few must-try menu items are Bavarian pretzels, deviled eggs topped with bacon jam and hot chicken sliders. There are several burger choices plus steak frites and grilled salmon. Get a baked hash scramble during weekend brunch. Of course, there also is a wide variety of adult beverages.
Location: 299 North Highland Ave. in Inman Park  
Hudson Grille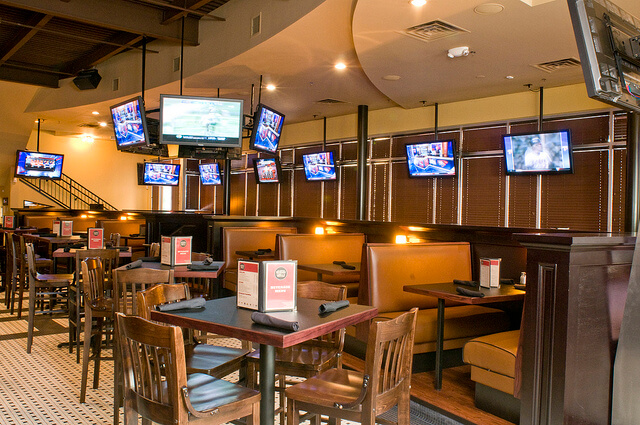 With three intown locations, Hudson Grille is always ready for the big game. There are TVs, literally, everywhere. Find a spot, order from around 50 draft beers and a menu that includes everything from fried pickles to pear and goat cheese salad to chili, tacos and hot fudge sundaes.
Location: 942 Peachtree St., Midtown; 351 Moreland Ave., Little Five Points; 120 Marietta St., Downtown 
HOBNOB Neighborhood Tavern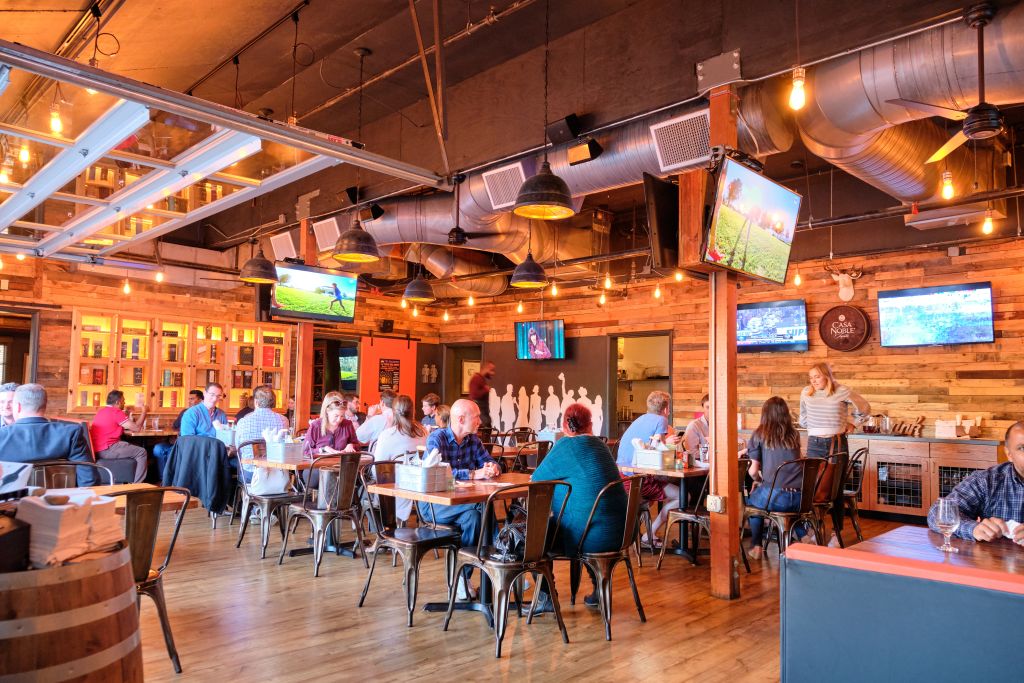 Stop at Atlantic Station's HOBNOB Neighborhood Tavern if it's hand-cut steaks you want. Or maybe a creative salad is more to your liking. Note to whiskey and bourbon fans, HOBNOB is home to a notable collection.
Location: 245 18th St., Atlantic Station 
Irby's Tavern
"Meet us at the tavern," the folks at Irby's like to say. Stop in, watch a game as you chow down on burgers, sandwiches, wings, entrees, and soups and salads. There's beer and wine plus shooters and shots.
Location: 322 East Paces Ferry Road NE, Buckhead
Taco Mac
Yes, you can get tacos here, but Taco Mac has added plenty more menu items over the years. The restaurant is famous for its wings. Also on the menu: burgers, quesadillas, mac and cheese and, well, the menu is big. Chances are, your team's game will be showing, too.
Location: Taco Mac Virginia-Highland, 1006 North Highland Ave.; Taco Mac Metropolis, 933 Peachtree St. NE; Taco Mac Lindbergh, 573 Main St.   
Tin Lizzy's Cantina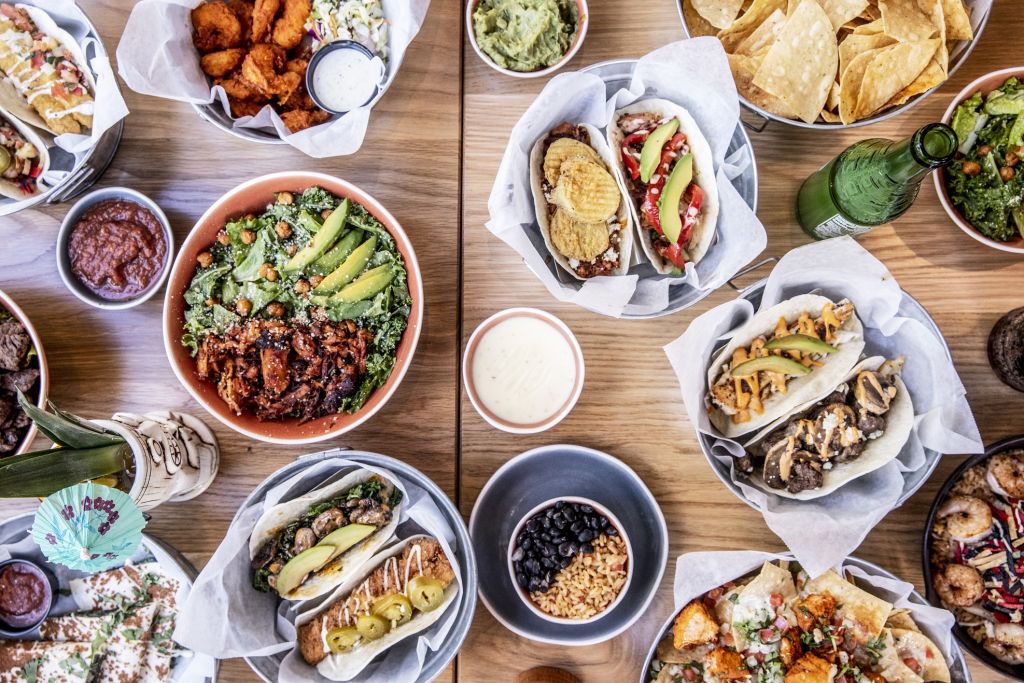 Wash down fried jalapenos or Buffalo shrimp with a Thin LIzzy (Blanco Tequila, fresh lemon and lime and agave nectar) or maybe a Blue Moon beer or perhaps an Anthony & Dominic pinot noir. Order a Hot Mess (tater tots, pork, queso blanco, bacon slaw and chipotle barbecue).
 Location: 3639 Piedmont Road in Buckhead; 415 Memorial Drive in Grant Park; 77 12th St. NE, Midtown; 26 Andrew Young International Blvd. NE, Downtown
Whitehall Tavern
Head to Peachtree Battle shopping center to find Whitehall Tavern, Choose from an extensive appetizer menu or choose a salad, tacos, burgers or sandwiches. There are pale ales and ales plus porter and stouts, ciders, lagers and canned cocktails. All you need is the game.
Location: 2391 Peachtree Road, Buckhead 
For lots more dining choices in Atlanta, check our dining guide.
Discover More
Get to know Atlanta, and discover the best things to do around the city.