The Best Late Night Eats in Atlanta
Published August 11, 2022
Last Updated April 21, 2023
Whether you're a night owl or enjoying the ATL nightlife scene, finding the right bites to end a late night is essential. Whether you're craving a quick bite or a savory sandwich, Atlanta makes late-night eating easy. Check some popular spots below.
Chairs Upstairs Bar and Restaurant
Chairs Upstairs Bar and Restaurant is a laid-back bar with late-night eats and craft beer accompanied by pool tables and arcade games.
Where: 2783 Main St., East Point, Ga
Cypress Street Pint & Plate
With a rotating lineup of beers, there's an endless selection of beverages to go with hearty American grub while hanging out on the patio at Cypress Street Pint & Plate.
Where: 817 West Peachtree St. NW
Euclid Avenue Yacht Club
The Euclid Avenue Yacht Club is a relaxed bar that attracts a diverse crowd including those who seek late-night grub and occasional live music.
Where: 1136 Euclid Ave. NE
Mama's Restaurant
Mama's Restaurant is a great late-night option if you're seeking well-known Mexican specialties and cocktails served 24/7.
Where: 1958 Piedmont Road NE
Metro Diner and Bar
Metro Diner and Bar is a lively eatery perfect for classic diner bites and late-night cocktails.
Where: 229 Peachtree St. NE, B17
MattChews
Enjoy handcrafted Asian fusion sandwiches made to order at MattChews. Chef Scruggs uses flavors from his deep Southern roots and fuses them together with his Vietnamese background making mouth-watering late-night eats.
Where: 800 Forrest St. NW
Midtown Bowl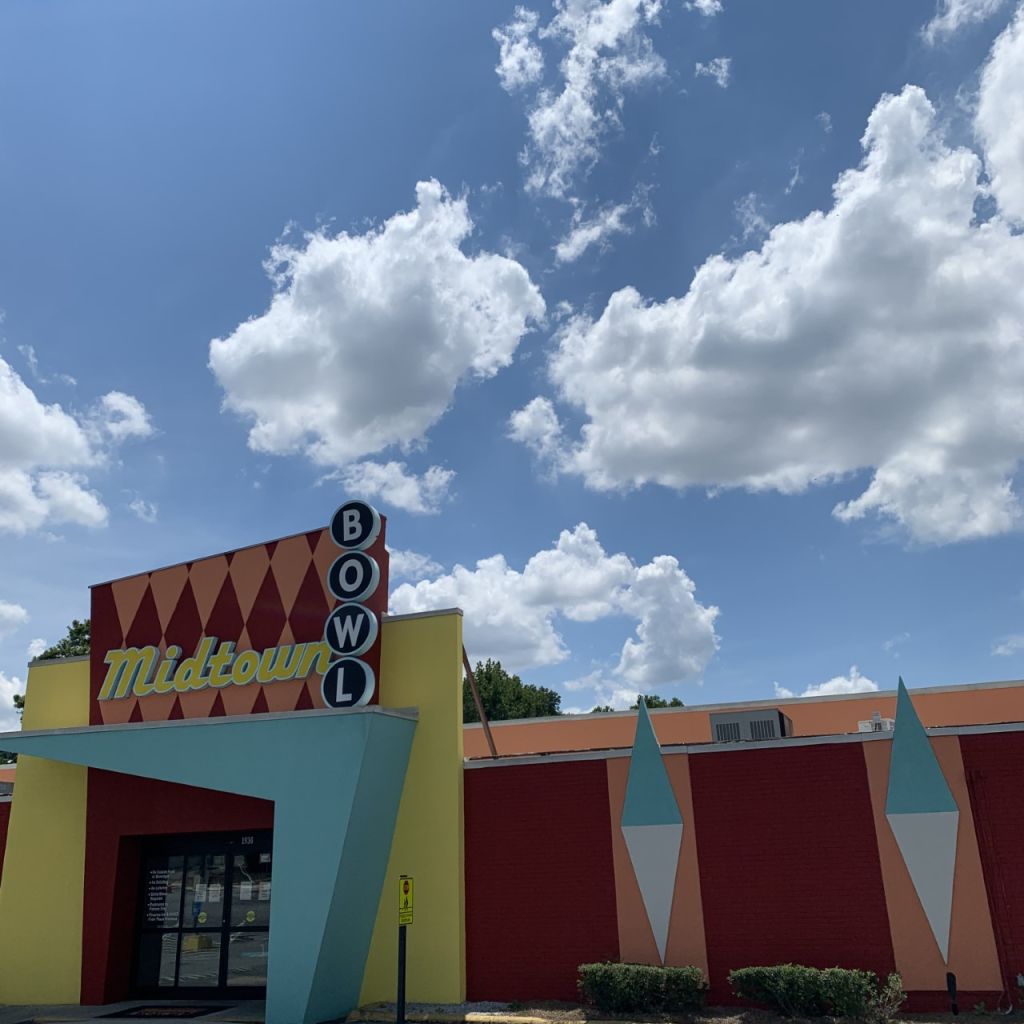 Midtown Bowl is the perfect spot if you're looking for late-night fun with bowling, arcade games and food service with a full bar.
Where: 1936 Piedmont Circle NE
Milltown Arms Tavern
Milltown Arms Tavern with its bar and grill is perfect for sports fans looking to grub classic American fare while watching a game.
Where: 180 Carroll St. SE
Our Bar ATL
Our Bar ATL is a unique Edgewood bar with frequent live DJs, music, late-night bites and a space decked out in neon lights and nostalgic decor.
Where: 339 Edgewood Ave SE
R. Thomas Deluxe Grill
With great food for everyone, R. Thomas is known to satisfy those late-night cravings. Whether it's hot wings, juicy veggies or a good ol' burger; this funky spot will make sure you never go home hungry.
Red Phone Booth
Enjoy late-night craft cocktails, small plates and cigars in the Red Phone Booth, a speakeasy-styled bar with a phone booth entrance.
Where: 17 Andrew Young International Blvd. NE
Sublime Doughnuts
Sublime Doughnuts, a 24-hour doughnut shop, provides delicious and unique flavors including maple-bacon-cheddar and red velvet.
Where: 535 Tenth St. NW
Sugar Shanes
Sugar Shanes is a must-visit for all cookie lovers. This handcrafted gourmet shop provides deliciously filled cookies in a variety of different flavors. It's open until 11 p.m. on weekdays and Saturdays.
Where: 398 Fourteenth St. NW, Suite A-1
The Bookhouse Pub
The Bookhouse Pub offers a relaxed atmosphere with innovative takes on classic pub eats accompanied with beer, wine and tasty cocktails.
Where: 736 Ponce De Leon Ave. NE
The Albert
The Albert in Inman Park has a classy look and feel and dishes up excellent bar bites including a variety of specialty hot dogs.
Where: 918 Austin Ave. NE
The Righteous Room
From burgers to veggie chill, you can't go wrong with delicious cocktails and bar food in a vintage setting including a jukebox and patio at The Righteous Room.
Where: 1051 Ponce De Leon Ave. NE
Vortex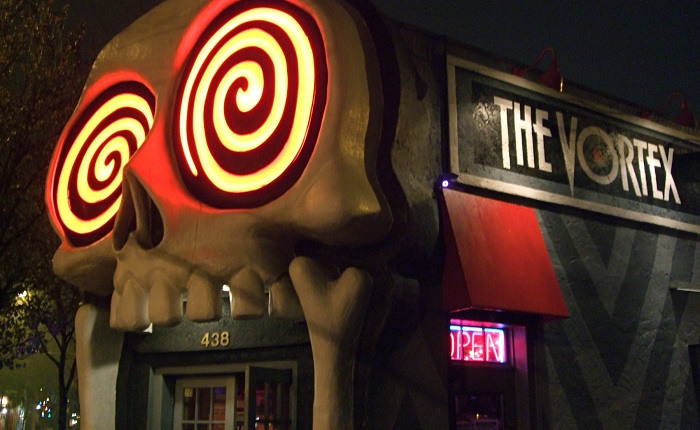 Vortex is known for juicy burgers and its rock 'n' roll vibe. You won't be sorry you visited this upbeat late-night spot.
Where: Midtown, 878 Peachtree St, NE ; Little Five Points, 438 Moreland Ave. NE
If you stayed out late and now have to get to work, try one of these Best Coffee Shops to Work and Study in Atlanta. Or find Where to Drink Tea in Atlanta. If you need food to go with your caffeine, here's Where to Eat Breakfast in Atlanta.
Discover More
Get to know Atlanta, and discover the best things to do around the city.