Best Happy Hour Bars and Restaurants in Atlanta
With a diverse and robust food scene in Atlanta, there is so much to eat and drink. Thankfully for our wallets, many of Atlanta's hot and unique bars and restaurants offer happy hours in every neighborhood — every single day of the week. Find your vibe and enjoy.
Buckhead
Chido & Padre's
Wednesday through Sunday, Chido & Padre's offers a hefty menu of specials on drinks and snacks. Choose from a variety of margaritas or go straight for the tequila shots. Get guacamole and queso blanco or choose the flautas for a heavier snack. With plenty of options, you will never go hungry or thirsty during happy hour at Chido & Padres in Buckhead.
Where: 128 East Andrews Drive NW
Fado Irish Pub
Belly up to the bar at Fado Irish Pub for happy hour Monday through Friday from 4 to 7 p.m. The Buckhead Village location offers a menu of specials featuring $6 snacks, $8 cocktails and $7.50 premium wines. Catch a later happy hour on Fridays with bottomless Moscow Mules for $25 from 7 to 9 p.m.
Where: 273 Buckhead Ave.
Gypsy Kitchen
Enjoy a special weekday happy hour in the heart of Buckhead Village District at Gypsy Kitchen. Monday through Friday from 4 to 6 p.m., the happy hour features a Moroccan-infused menu of light bites including favorites like patatas bravas, croquetas de pollo and a grilled chicken flatbread. Pair with a rotating list of wine selections and Gypsy Kitchen's signature gin tonic menu featuring curated beverages like the "Fruit Forward" with proprietary GK tonic, grapefruit, orange, pineapple, strawberry and raspberry, and the "Floral & Efflorescent" made with Fever Tree aromatic tonic, hibiscus and rose petals.
Where: 3035 Peachtree Road NE
Mission + Market
Because every day of the week deserves a celebration, enjoy happy hour every day from 3 to 7 p.m. in Buckhead at Mission + Market. The specials include a rotating list of expertly prepared cocktails. Stay for dinner and enjoy an array of contemporary American offerings that will challenge your taste buds with unexpected, yet enchanting flavors.
Where: 3550 Lenox Road NE
Storico Fresco
Invite a friend and start the week with half-price wine bottles at Storico Fresco. Sit indoors or outdoors and enjoy the start of your week in Buckhead with a full glass in hand. In case you get hooked on the wine, sister restaurant Forza Storico offers half-off wine bottles on Tuesdays and Storico Vino on Wednesdays.
Where: 3167 Peachtree Road NE, Suite S
Taverna
Mondays can be rough, and Taverna knows it, which is why it offers a special happy hour that runs all day long on Mondays. Dine in Buckhead indulging in northern Italian fare and enjoying half-off wine bottles priced at less than $90. On weekends, from 10 a.m. through 3 p.m. relish $3 mimosas and Aperol spritzers along with other drink offerings in the Saturday and Sunday happy hour menu.
Where: 280 Buckhead Ave. NE
The Big Ketch Saltwater Grill
Nothing beats eating oysters on a fine weekday afternoon in a beachy environment in Buckhead. That is the vibe for happy hour at The Big Ketch Monday through Friday from 4 to 6 p.m. The special menu includes oysters on the half shell, beer and seltzer buckets, and $5 rotating boat drinks.
Where: 3279 Roswell Road NE
The Iberian Pig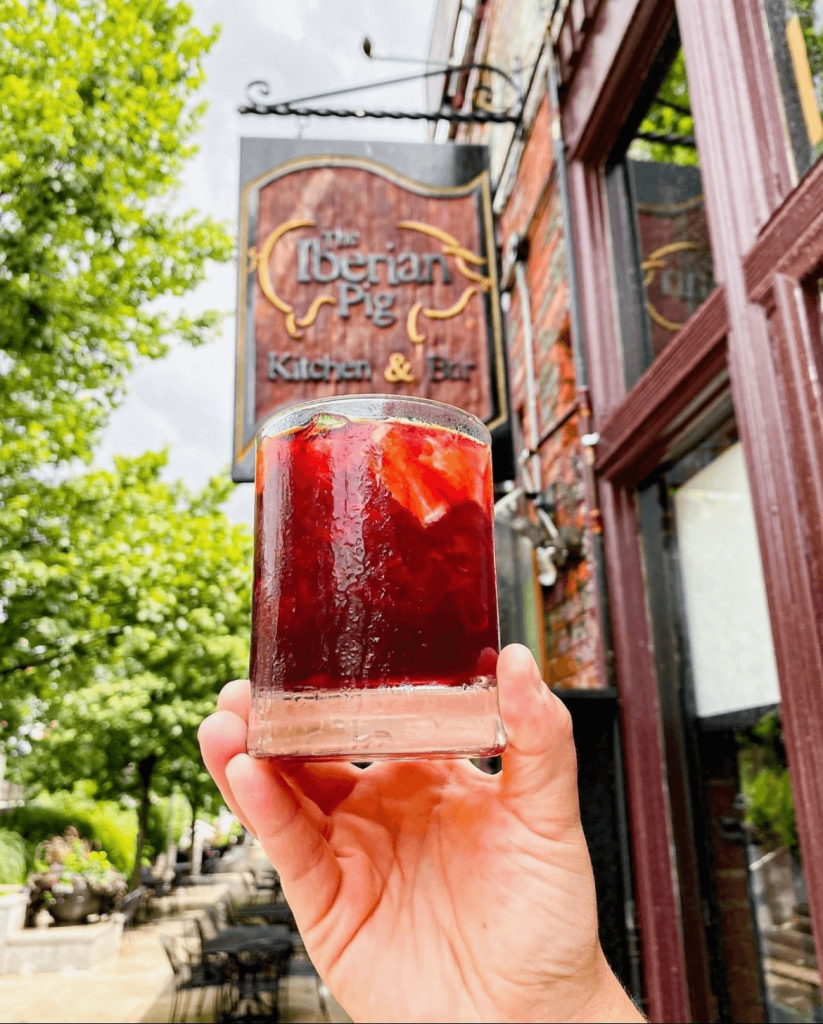 Monday through Friday from 5 to 7 p.m., is Jamón Happy Hour in Buckhead at Iberian Pig (also available in the Decatur location). The happy hour menu features sangria and house wine to sip your way into relaxation after work. Pair the refreshing drinks with cheeses and charcuterie that are available during happy hour. On the weekend, Estrella, sangria and Iberian Old Fashioned cocktails are also on special Saturday and Sunday from 4 to 5 p.m., making it the perfect weekend happy hour.
Where: 3150 Roswell Road NW and 121 Sycamore St.
The Southern Gentleman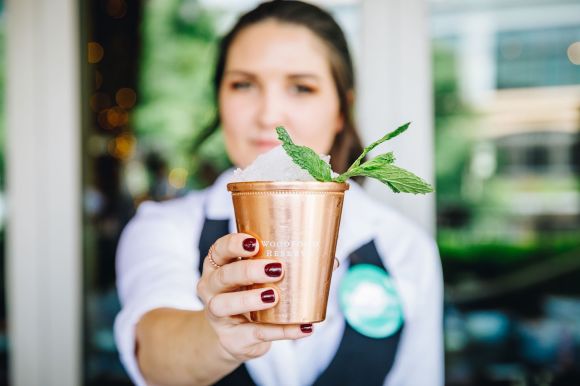 Five dollar Old-Fashioned cocktails, Manhattans, bubbles and more are served at The Southern Gentleman during happy hour. Tuesday through Friday from 4 to 6 p.m., you can hang out in the chic and modern ambiance of Buckhead Village District for happy hour with a food specials menu featuring delights such as the Little Smash Burger. As about the current bourbon features also from the happy hour menu and sip in style into the evening.
Where: 3035 Peachtree St. NE, Suite A208
Downtown
Tin Lizzy's Cantina
With various locations around Atlanta, Tin Lizzy's makes it easy to catch happy hour any weekday. Monday through Friday from 4 to 6 p.m., Tin Lizzy's offers a variety of flavorful and share-able dishes like fried pickles, guacamole, queso blanco and fried jalapenos, and a list of cocktails and beers to enjoy during happy hour. Bring as many friends as you want since happy hour offerings also include margarita and beer pitchers, and seltzer buckets. Plenty to share.
Where: Various locations around Atlanta
Midtown
Boogalou
Boogaloo in Midtown offers a good time on the weekends as one of Atlanta's hottest nightclubs, but during the week it also keeps Atlantans happy with a special happy hour menu featuring drinks and food. Tuesday through Friday from 4 to 8 p.m., house liquor is $3 while wine, margaritas and other cocktails are on special at $5. Veggie egg rolls, buffalo cauliflower, quesadillas and mozzarella bites are also featured on the happy hour menu.
Where: 239 Ponce De Leon Ave. NE
Bulla Gastrobar
Food and drinks are featured at Bulla Gastrobar's happy hour menu every day of the week. Monday through Sunday from 3 to 6 p.m., the contemporary bar offers wine on special by the glass or by the bottle. In case the red, white and sparkly wine sparks an appetite, you can also enjoy food specials including potato tortillas, patatas bravas, coquettes and pimientos de padron.
Where: 60 Eleventh St. NE
Establishment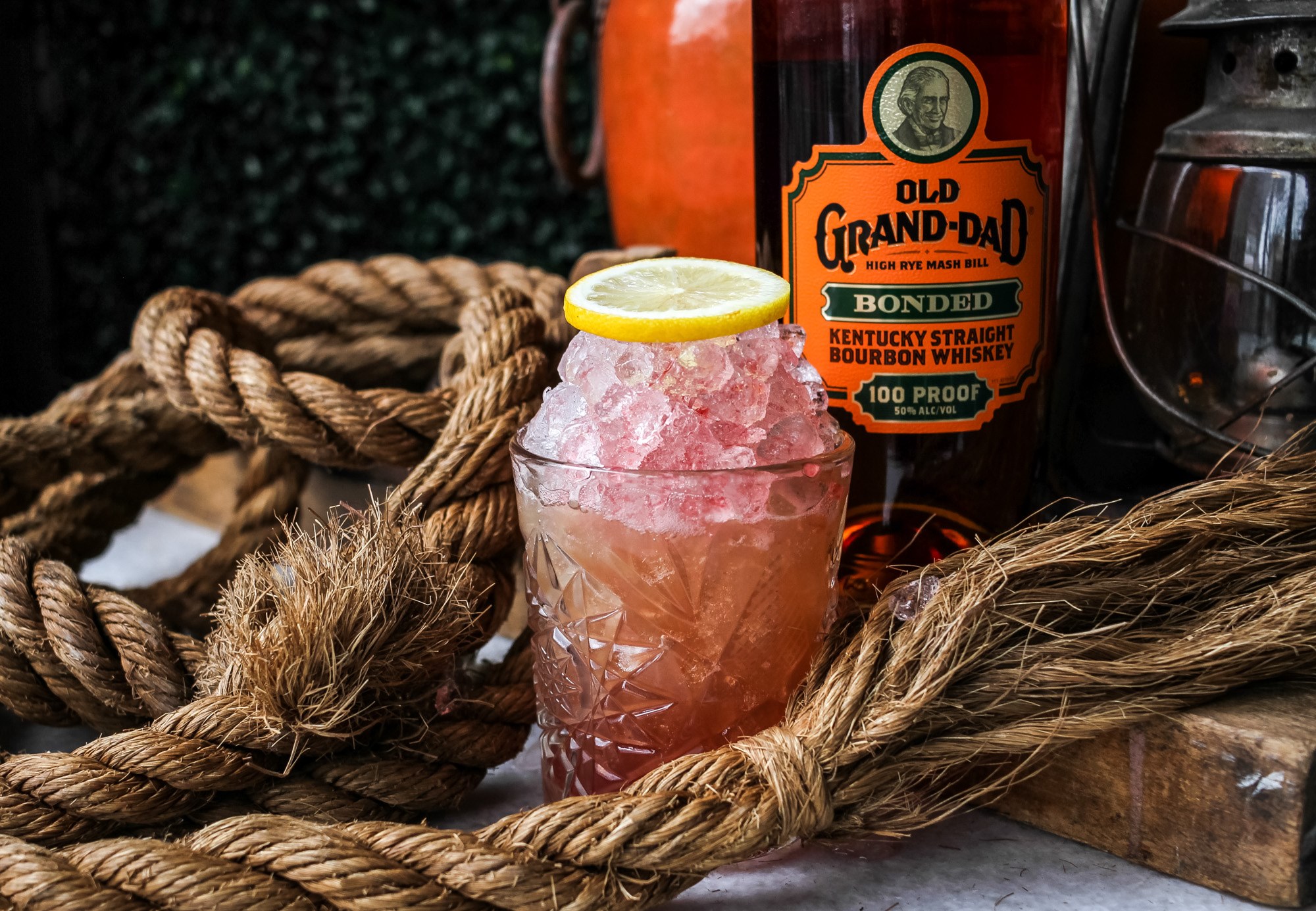 Straight from work, head over to Establishment at Colony Square in Midtown where they pride themselves on the legendary "After Work Specials." Establishment is a sophisticated cocktail lounge in Midtown known for its cocktails crafted with Maker's 46 Bourbon and a rustic modern American food theme. The happy hour menu is offered week nights from 4 to 6 p.m. and includes food and drink deals to help you ease into the evening.
Where: 1197 Peachtree St. NE, Suite 517
Lure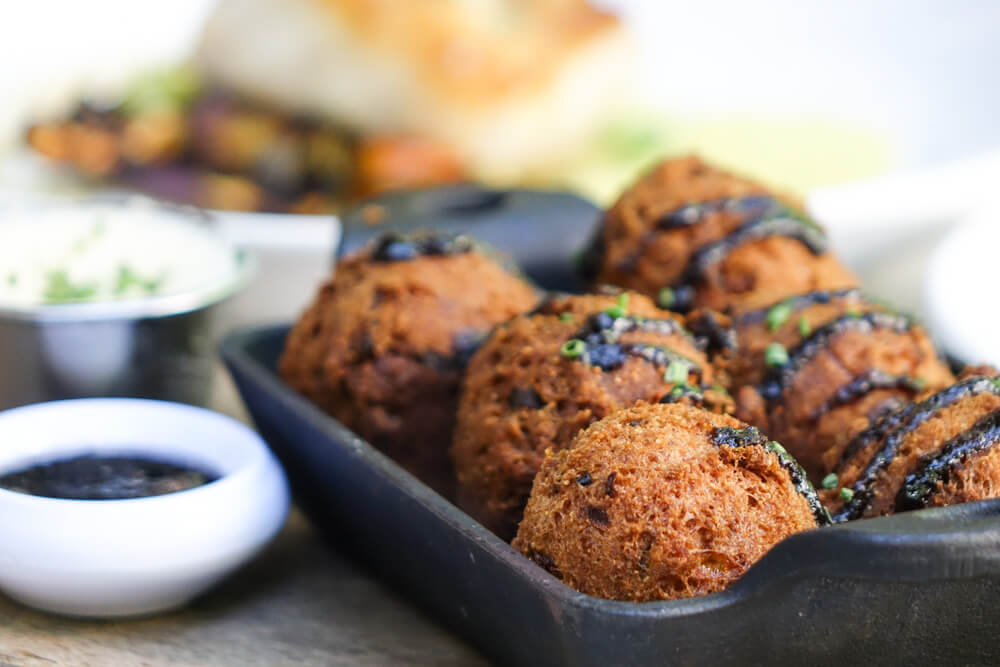 Lure's happy hour is one to enjoy in the heart of Midtown. The New American seafood eatery offers grapefruit palomas, rum punch and wine by the glass Monday through Friday from 4 to 6 p.m. Hungry? Lure's happy hour menu includes some of the house specialties, such as the refreshing seabass ceviche, irresistible hush puppies and Old Bay fries.
Where: 1106 Crescent Ave. NE
Eastside
Bar Mercado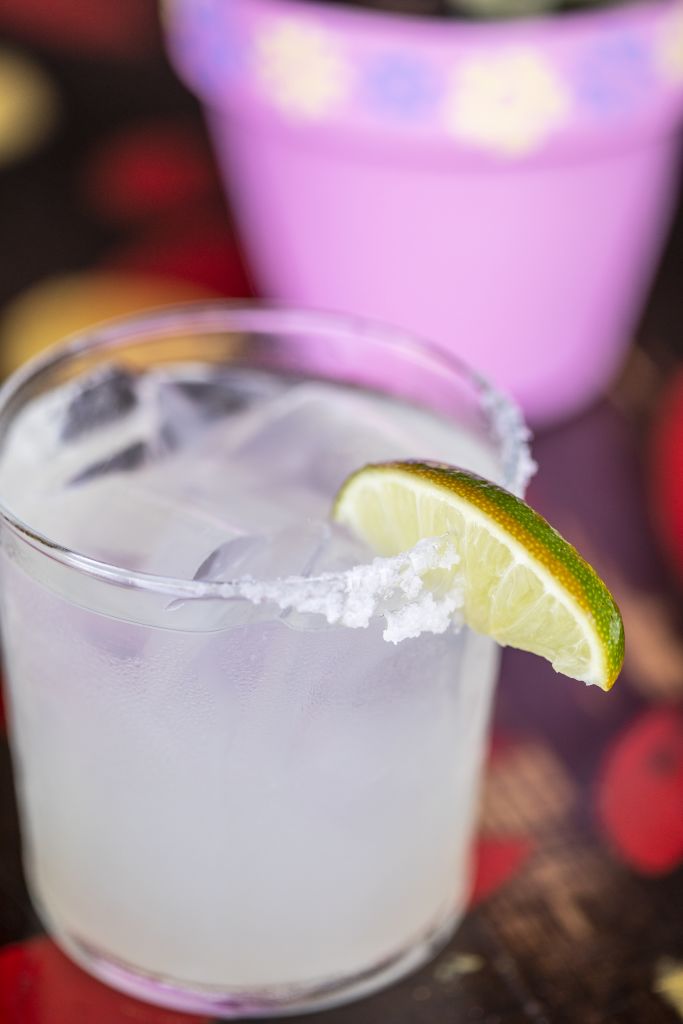 In the iconic Krog Street Market, enjoy happy hour offerings at Bar Mercado, Monday through Friday from 5 to 7 p.m. During these couple of hours in Inman Park, a menu of specials includes tapas, empanadas and dip trios, wine, margaritas, sangria and select beers. But that's not all. On Mondays, Bar Mercado offers all-day margarita specials, and on Taco Tuesday specials include, well, tacos. There is always a way and a reason to celebrate at Bar Mercado.
Where: Krog Street Market
BeetleCat
This upscale oyster bar in the heart of Inman Park offers an Oyster Happy Hour Monday through Friday from 4 to 5 p.m. Enjoy a variety of oysters while sipping one of BeetleCat's cocktails and other globally inspired seafood.
Where: 299 North Highland Ave. NE
Biggerstaff Brewing
Every Tuesday from 4 to 6 p.m., enjoy $1 Oyster Happy Hour at Biggerstaff Brewing. The kitchen sources fresh oysters from Eastern Canada, the Chesapeake and the Gulf. Oysters are served raw on the half shell, with saltines, cocktail sauce, vinegar and lemon. Enjoy the spacious outdoor patio on Edgewood Avenue after a long work day, and pair your oysters with a Biggerstaff draft beer or something from the wine and cocktail menu.
Where: 537 Edgewood Ave. SE
City Winery Atlanta
If wine is your thing, spend an afternoon at Ponce City Market tasting local wines on special. For $5, Monday through Thursday, City Winery Atlanta offers weekly rotating wine flights. The happy hour runs from 4 to 6 p.m. and features Georgia reds, sweet and simple whites, and sparkling cava.
Where: Ponce City Market
Elsewhere Brewing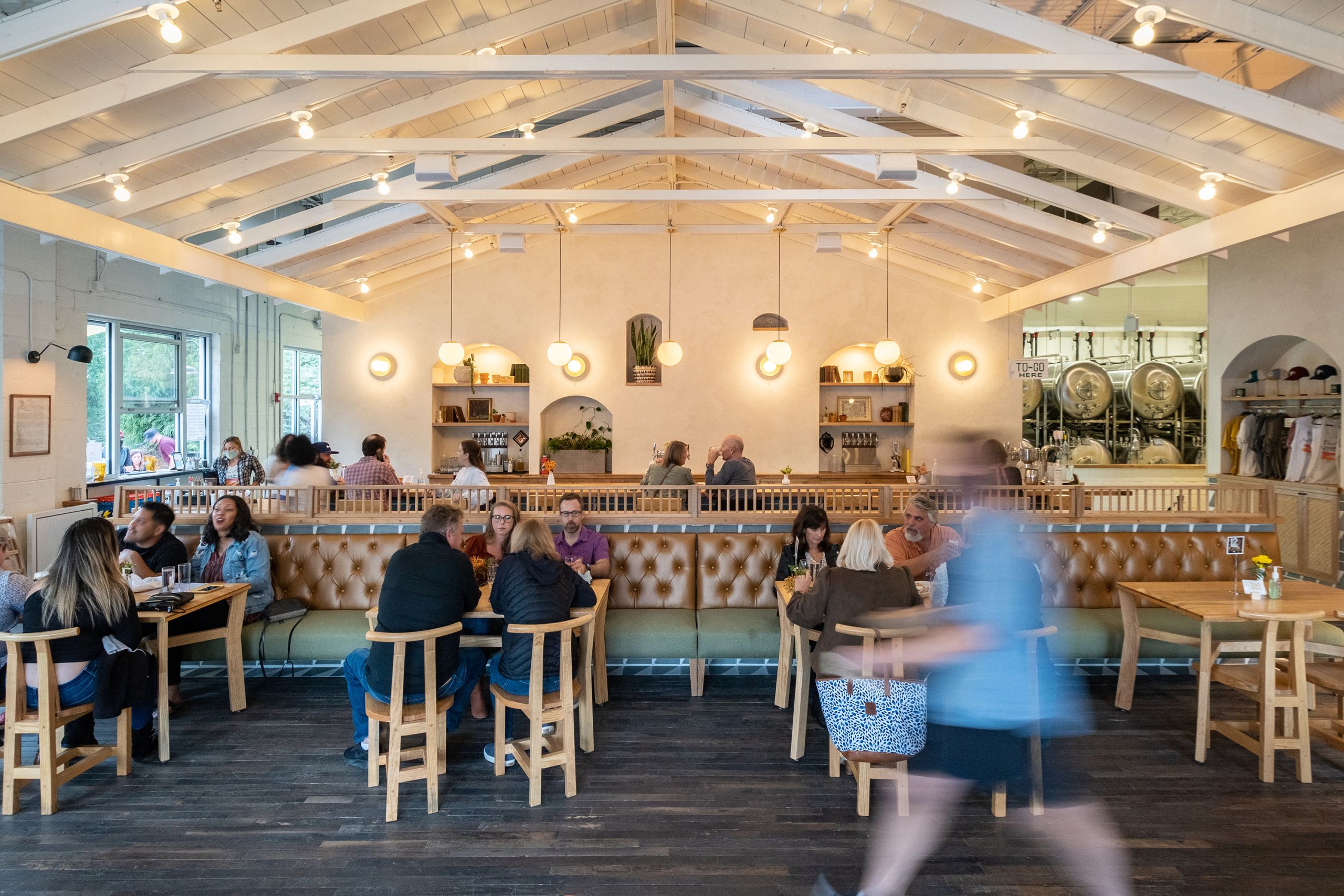 Happy hour at Elsewhere Brewing occurs Monday through Friday from 5 to 7 p.m. at The Beacon, located on the Eastside. Enjoy delicious brews out on the awesome patio. Happy hour has great deals on cocktails and snacks, including calamari, hummus and more.
Where: 1039 Grant St. SE, Suite B34.
El Super Pan
Every Friday from 5 to 7 p.m., El Super Pan hosts Placita Happy Hour. This San Juan-style party at Ponce City Market's sandwich bar features salsa, merengue and reggaeton tunes plus rum drinks and Puerto Rican street foods. Specials include $8 drinks such as margaritas and mojitos and $5 bites.
Where: Ponce City Market
Hampton + Hudson
Every week, the Inman Park community bar and restaurant hosts Happiest Hours with half-off appetizers from 4 to7 p.m. Monday through Friday, plus all-day happy hour specials like half-off wine carafes on Wednesday and $5 cocktails on Thursdays.
Where: 299 North Highland Ave. NE
La Tavola Trattoria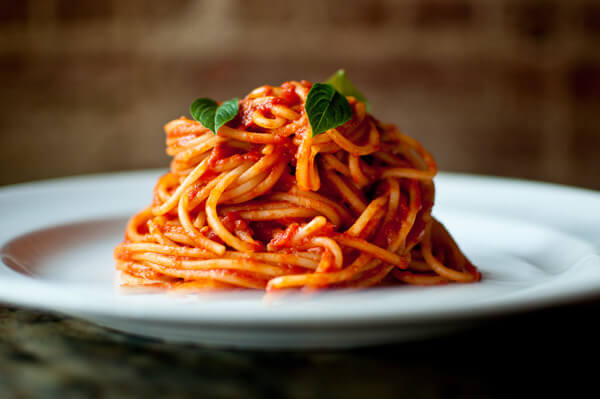 Treat yourself to delicious and authentic pasta for $10 at La Tavola located in the heart of Virginia Highland. The deal is on every Monday at this cozy neighborhood hub celebrating Molto Monday.
Where: 992 Virginia Ave. NE
Minero
Make Ponce City Market a stop during your afternoon commute and enjoy discounted drinks at Minero during happy hour. Monday through Friday from 4 to 6 p.m., drinks are $2 off.
Where: Ponce City Market
Rina
Party at Rina on the Atlanta BeltLine Eastside Trail every first and third Thursday of the month at the Low Tide Patio Parties from 6 to 9 p.m. Everyone can enjoy specials on tropical cocktails, High Noon hard seltzers, beer and an Arak and beer special, all alongside beats from a DJ.
Where: 699 Ponce de Leon Ave NE, Suite 9
The Original El Taco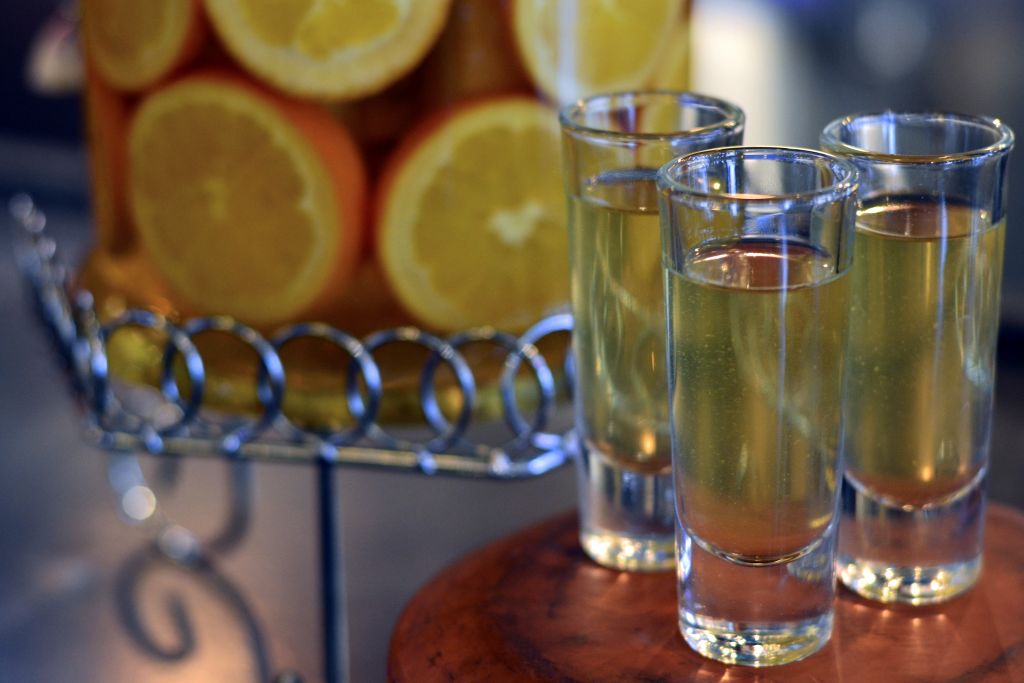 Thursdays are special at El Original El Taco in Virginia Highland. The happy hour menu, good from 5 to 10 p.m., includes build-your-own-nachos, margaritas and Tecates. It cannot get more special than that perfectly delicious combination.
Where: 1186 North Highland Ave. NE
Westside
Aziza
Aziza hosts its Sunset Hour Patio Party on the second Thursday of every month from 5 to 8 p.m. on the Westside. The happy hour experience at this modern Israeli cuisine restaurant on the Westside features wine and classic cocktail specials, live music and a great time. Being a favorite in the area, reservations are highly encouraged even though walk-ups are always welcome.
Where: 1170 Howell Mill Road NW
Cooks & Soldiers
Enjoy a gin cocktail at Cooks & Soldiers on the Westside while taking a break from the sun at the recently remodeled enclosed patio. Sip on $5 happy hour G&Ts made with New Amsterdam gin and a choice of three Fever-Tree tonics — Indian, lemon or elderflower. Add a small pintxo to each G&T for $1. The happy hour is available from 5 to 6 p.m., Monday through Friday.
Where: 691 Fourteenth St. NW
Juniper Cafe
The modern Vietnamese cafe and restaurant located on the Westside hosts happy hour from 3 to 6 p.m. Wednesday through Friday. Guests can enjoy food and drink specials at Juniper Cafe including crispy okra, roasted pork bun, crab Rangoon and more. On the beverage side, the cafe offers $8 mini-cocktails, $7 rosé and bubbles, and $8 beer and whiskey, Makgeolli and Soj(ch)u, hard seltzer and baijiu.
Where: 2260 Marietta Blvd. NW.
O-Ku Atlanta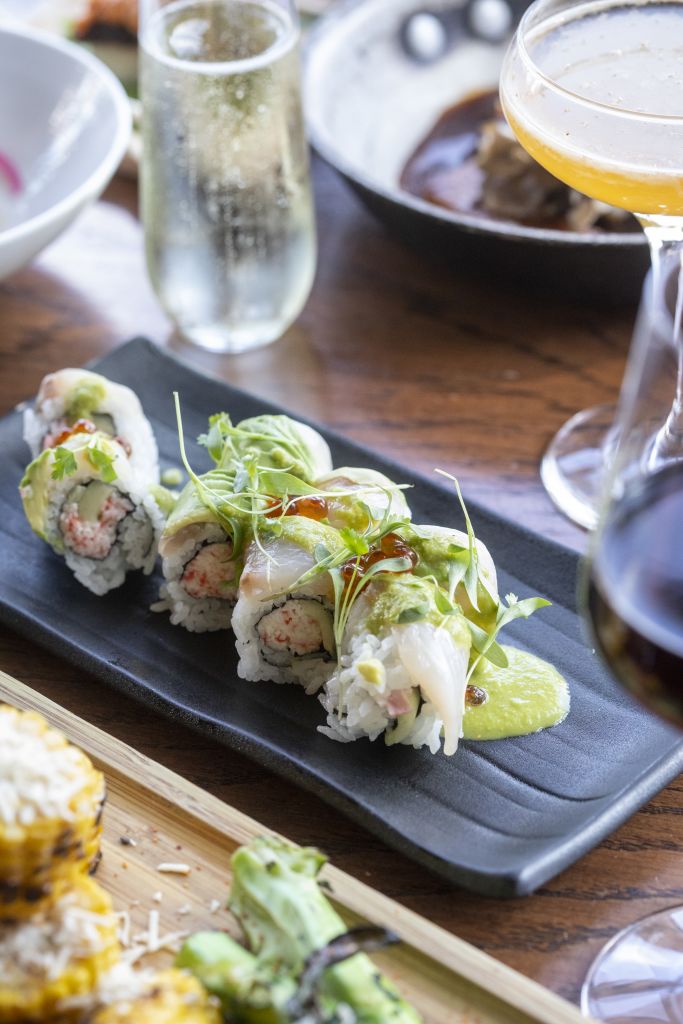 Enjoy crave-worthy small plates at O-Ku Atlanta on the Westside during the food happy hour. The specials include deals on some favorites such as rock shrimp tempura, shishito peppers and dumplings. At half price, you can try out five famed sushi rolls. There is no better way to enjoy a happy hour than with Japanese fare and skyline views.
Where: 1085 Howell Mill Road NW, A3
Second Self Beer Company
Yes, it is possible to make happy hour even more fun. Second Self Beer Company adds trivia to this fun part of the day. TriviaLab hosts trivia every Wednesday from 7 to 9 p.m. in the Westside taproom. All are invited to test their knowledge and compete for prizes and house cash to use for their next visit. And because one day is just not enough, Fridays are also special at the taproom with glass and pitcher specials from year-round beers and seltzers.
Where: 1317 Logan Circle NW
Don't let the fun times end after happy hour. Check out the Ultimate Guide to the Best Nightlife Spots in Atlanta to dance, hang out, laugh and play.
Discover More
Get to know Atlanta, and discover the best things to do around the city.