Ultimate Guide to the Best Nightlife Spots in Atlanta for Every Occasion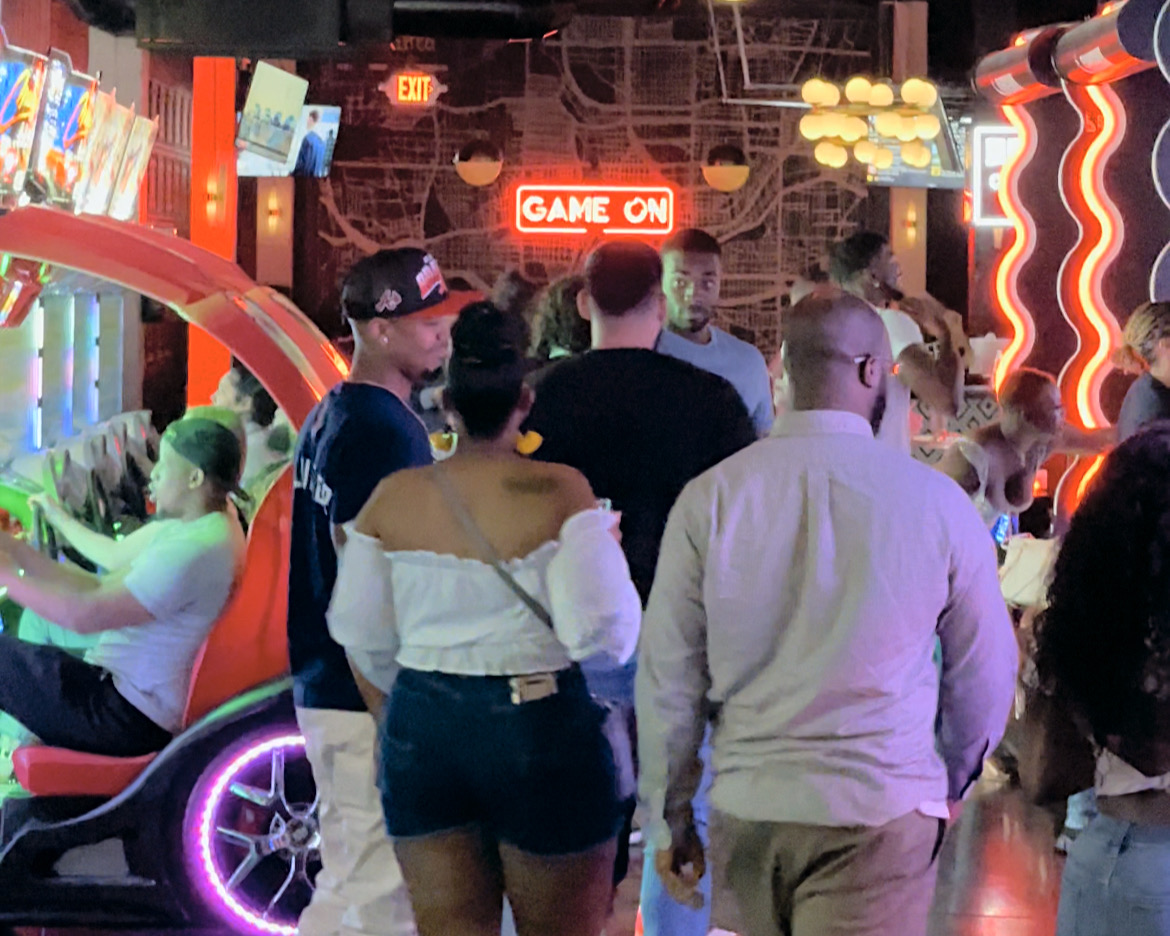 Atlanta after dark is on another level. From the lively bars and low-key lounges to the vibrant venues for gaming or live music, you will never run out of options when it comes to exploring the nightlife in the ATL.
Discover why Atlanta is known as the capital of hip-hop at the many clubs and lounges often frequented by your favorite celebrities. Feeling prideful? Check out some of Atlanta's popular LGBTQ+-owned bars. You can ignite your dancing feet on some of Atlanta's best dance floors or light up the competition while gaming with friends. You can even sit back, relax and laugh a little with the city's favorite comedians or capture the city's skyline above ground on a rooftop bar.
No matter the mood or vibe, Atlanta makes it easy for everyone and anyone to enjoy a night out.
Breweries
Crack open a cold one and enjoy a game or good music at some of Atlanta's best craft beer bars and breweries to get your night started.
Hippin Hops Brewery & Distillery
Hippin Hops Brewery & Distillery is Georgia's first Black-owned brewery committed to the artistry of crafting beer. You can enjoy authentic craft beers, delicious food and an outdoor garden with games.
Where: 1308 Glenwood Ave. SE
Monday Night Brewing
Enjoy craft beers at Monday Night Brewing, a spacious casual hangout that offers tours.
Where: 670 Trabert Ave. NW
Monday Night Garage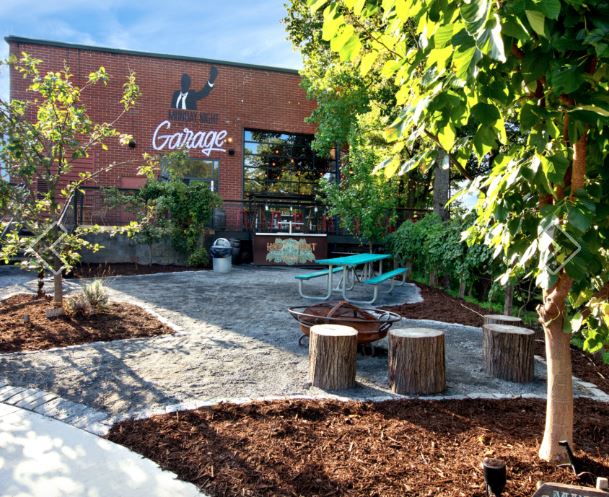 Monday Night Garage is a fully functioning production brewery focusing on barrel-aged and sour beers.
Where: 933 Lee St. SW
New Realm Brewing
Enjoy city views on the roof bar at New Realm Brewing or play hacky sack on the expansive patios while dining on new American fare and craft beer.
Where: 550 Somerset Terrace NE, Unit 101
Pour Taproom
Pour Taproom is a lively option that offers self-serve beers, cocktails and bar bites.
Where: 1180 Peachtree St. NE, Suite A
Comedy Clubs
Laugh it up at some of the best comedy clubs in Atlanta.
Atlanta Magic Theater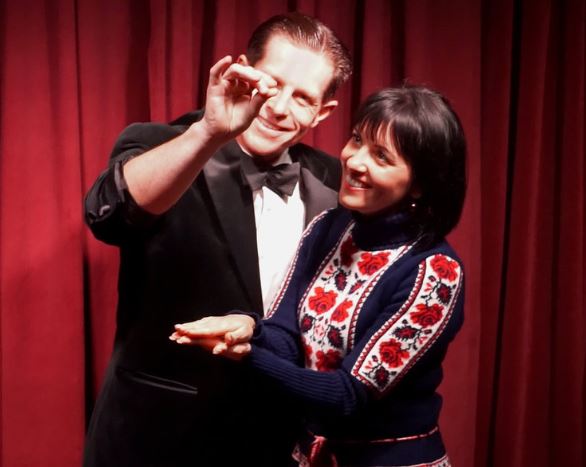 Atlanta Magic Theater features the classical magic and clean comedy of Magician Peter Morrison every Thursday, Friday, and Saturday night.
Where: 267 Marietta St. NW
Dad's Garage Theatre
Dad's Garage Theatre presents original plays and improv shows.
Where: 569 Ezzard St. SE
Laughing Skull Lounge
Laughing Skull Lounge is an intimate stand-up-comedy club hosting live acts in the back of the popular Vortex Bar & Grill.
Where: 878 Peachtree St. NE
The Punchline Comedy Club
The Punchline Comedy Club features a full bar, casual bites and stand-up performances.
Where: 3652 Roswell Road
Whole World Theatre
Known for being one of Atlanta's best since 1994, you can head to this Improv Theatre to enjoy a good laugh or engage in a fun class!
Where: 1216 Spring St NW
Dance/Live Music
Take a break from dancing in your living room and feel the beat at Atlanta's best live music lounges and venues. Whether you're enjoying a concert or breaking in your new dancing shoes at the many popular dance-focused bars; you'll be sure to end the night with a new move or two.
Blue Martini
Known as one of the best Latin dance clubs, Blue Martini will treat you to live music, dancing and top DJs.
Where: 3402 Piedmont Road NE
By George at The Candler Hotel
Enjoy a Contemporary American menu and wine on the iconic Peachtree street. Not only will By George's dishes satisfy a curious palette, but offer a great atmosphere with regular live music.
Where: 127 Peachtree St NE
Center Stage Theater
Center Stage Theater is three theaters in one. There is The Loft, an industrial 650-capacity live music and event space. The Vinyl is a 300-capacity staple in Atlanta's local music, and The historic Center Stage Theater, the original theater, is renowned for its acoustics and intimate live show experiences.
Where: 1374 West Peachtree St. NW
Coca-Cola Roxy
Located right in the center of The Battery Atlanta, just outside Truist Park, home of the Atlanta Braves, the Coca-Cola Roxy is named for the original Roxy Theatre in Buckhead. See live music almost any time.
Where: 800 Battery Ave. SE #500
Eclipse di Luna
Head to Eclipse di Luna to experience a live band, salsa dancing (and lessons) while enjoying a delicious selection of Spanish tapas.
Where: 764 Miami Circle NE
Fox Theatre
Spend the night enjoying first-class Broadway shows, concerts, comedy, touring acts and more at the fabulous Fox Theatre, Atlanta's iconic performing arts venue.
Where: 660 Peachtree St. NE
Johnny's Hideaway
Johnny's Hideaway is known for its retro atmosphere and inviting dance floor. You might also recognize this spot from its "role" in the 2011 film "Hall Pass" starring Owen Wilson and Jason Sudeikis. Jitterbug experts are welcome.
Where: 3771 Roswell Road NE
Sweet Georgia's Juke Joint
This iconic spot is known for serving soul food classics with weekly events centered around live performances and entertainment in the heart of Downtown.
Where: 200 Peachtree St., L05
Silent Saturdays at Live! at The Battery
Enjoy a silent disco party right in the center of The Battery. With drink partners and great DJs, you'll be sure to dance the night away.
Where: 825 Battery Ave SE
Apache XLR
This intimate club space offers live bands from jazz to world music. You can also experience open mic nights, and great DJs with flavorful soul food.
Where: 393 Marietta St NW
Sun Dial Restaurant, Bar & View
This unique experience allows for guests to enjoy a 360 view of the beautiful Atlanta skyline while dining and hearing live music on certain days.
Where: 210 Peachtree St NW
Venkman's
Where modern comfort food, craft cocktails, and live music meet. This warehouse venue makes the perfect spot for a night of dancing.
Where: 740 Ralph McGill Blvd NE
Red Light Cafe
Take a stroll through Piedmont Park before enjoying live music from Americana to roots rock and burlesque shows. This cozy venue is a perfect way to spend the night enjoying live entertainment right in Midtown.
Where: 553-1 Amsterdam Ave NE, Atlanta, GA
Dark Horse Tavern
There's always something to enjoy at Dark Horse Tavern. From live bands, dancing, karaoke and pub crawls, this tavern creates the perfect atmosphere to go with great eats and craft beer.
Where: 816 North Highland Avenue Northeast, Atlanta, GA
Can't get enough? Check out some more of the best places to hear live music in Atlanta.
Dive Bars
Not into trends or the hype of the city? Take it easy at Atlanta's best dive bars.
Gibney's Pub
Gibney's Pub is a local neighborhood bar located in downtown Atlanta with a pool table, jukebox, games and more.
Where: 231 Peachtree Center Ave. NE
Park Bar
Park Bar is a unique hangout serving elevated pub fare, bourbon and craft beer.
Where: 150 Walton St. NW
Eleventh Street Pub
Visit Eleventh Street Pub, a casual hole-in-the-wall, for trivia nights, sports, and a menu filled with wings, burgers and sandwiches.
Where: 1041 West Peachtree St. NW
The Righteous Room
The Righteous Room is known for being one of Atlanta's greatest dive bars for almost 20 years. Enjoy cocktails and food in an old-school setting with a jukebox and patio.
Where: 1051 Ponce De Leon Ave. NE
The Red Phone Booth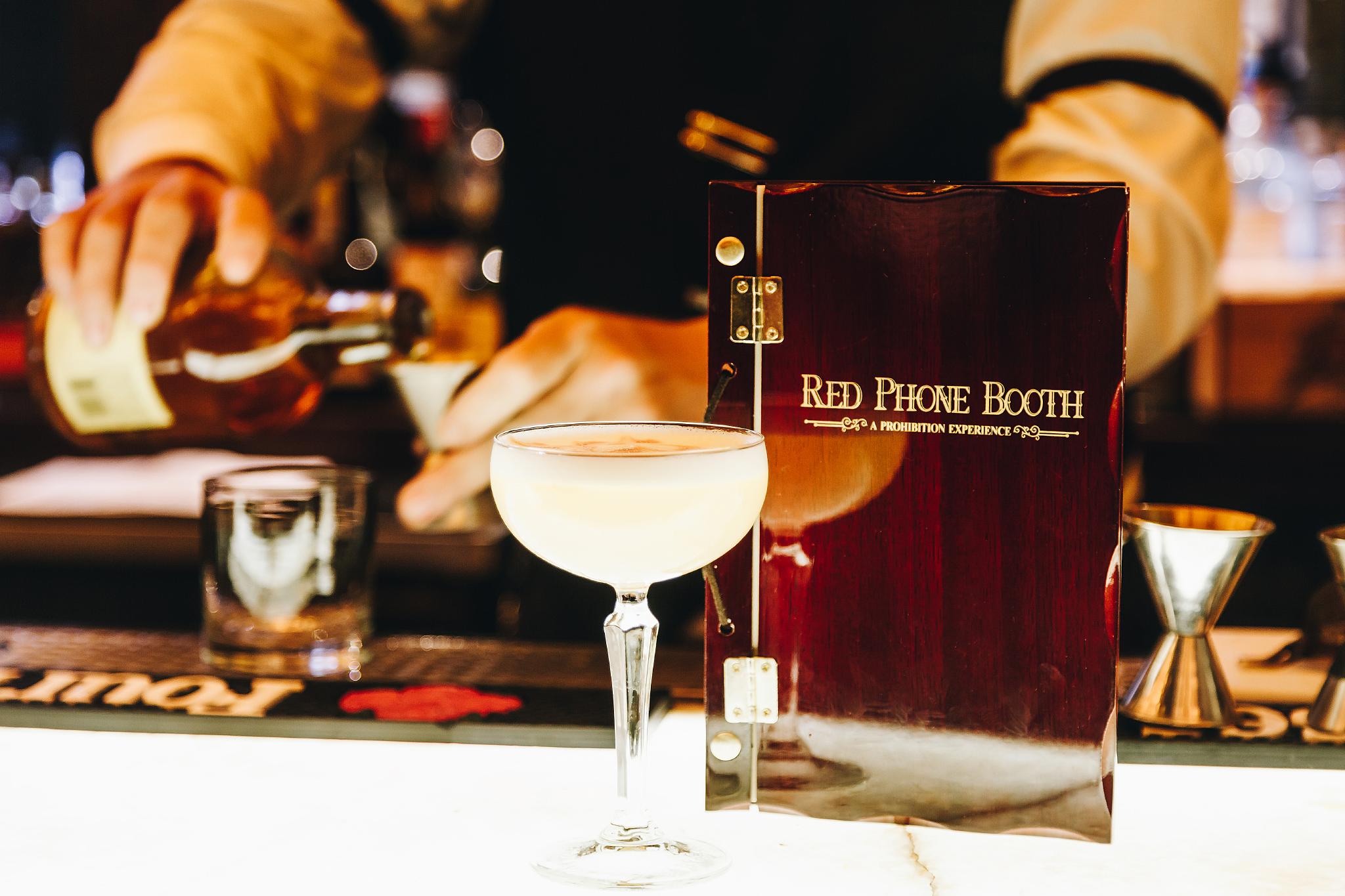 Award-winning craft cocktails, small plates and cigars are served in The Red Phone Booth, a speakeasy beyond a red phone booth with password-protected access. Looking for the code? If you're staying at a nearby hotel the front desk staff can steer you in the right direction.
Where: 17 Andrew Young International Blvd. NE (Downtown); 3242 Peachtree Road NE (Buckhead)
Game Bars
Game on at Atlanta's best game bars. With creative drinks, music and a spirited atmosphere, many of Atlanta's game and arcade venues create an exciting environment for adults who want to embrace their inner child.
Skyline Park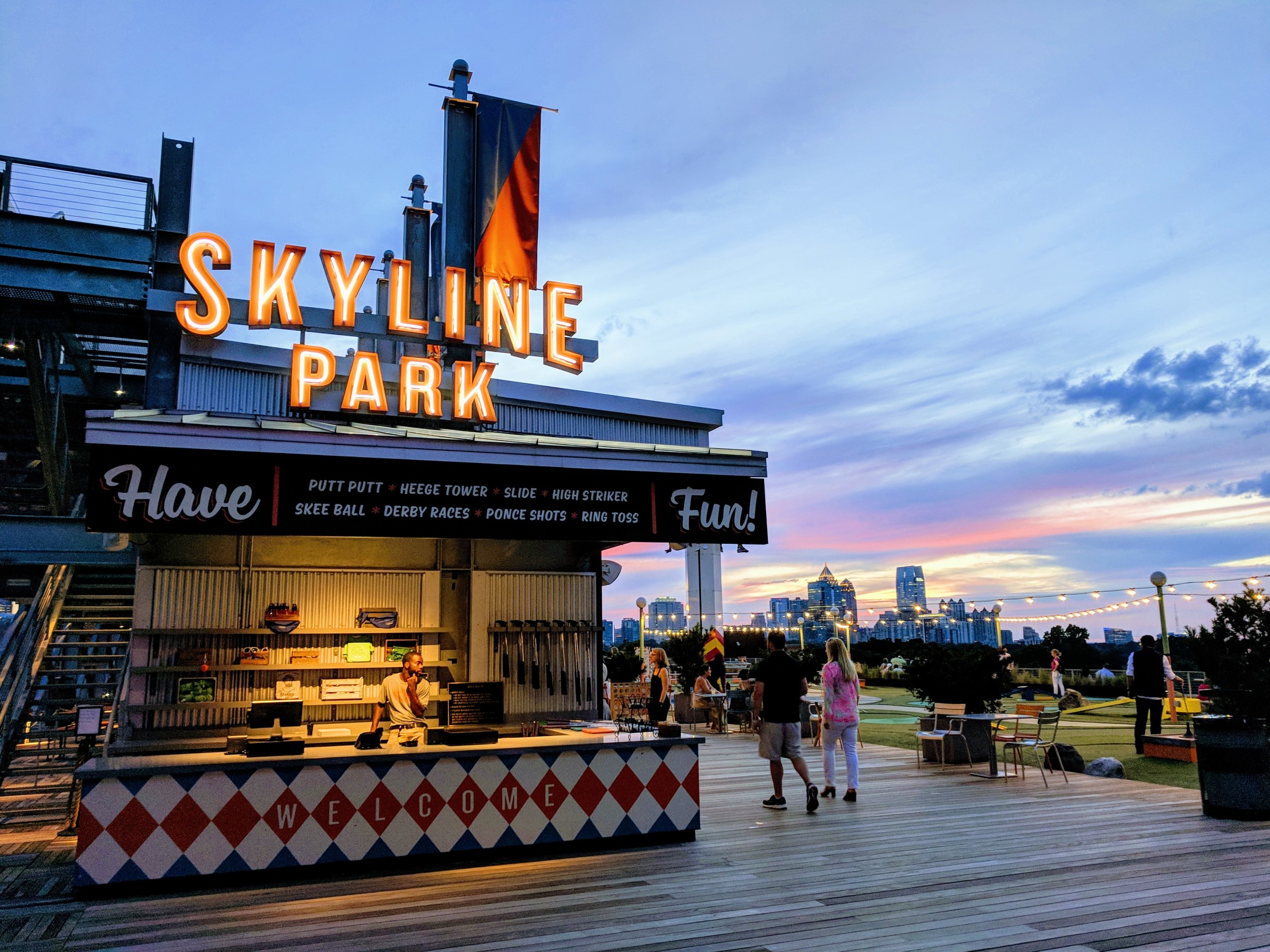 Skyline Park is a lively place for games, attractions and minigolf atop the historic Ponce City Market. It is a perfect setting for some of the best city views with a side of drinks and snacks.
Where: Ponce City Market, 675 Ponce De Leon Ave. NE
Puttshack
Puttshcack is an upscale, tech-infused minigolf experience — perfect if you're looking for a night of fun and food.
Where: 1115 Howell Mill Road
Slingshot Social Game Club
When it comes to gaming, you can take your pick at Slingshot Social Game Club. This venue offers games like duckpin bowling, skee-ball, axe-throwing and more with a full-service bar, self-serve beer station and great music.
Where: 1000 Marietta St. NW
Pin and Proper
The Pin and Proper entertainment venue features a hybrid of pinfall, football and bowling along with a restaurant and bar.
Where: 1039 Grant St. SE, Suite D10
The Painted Duck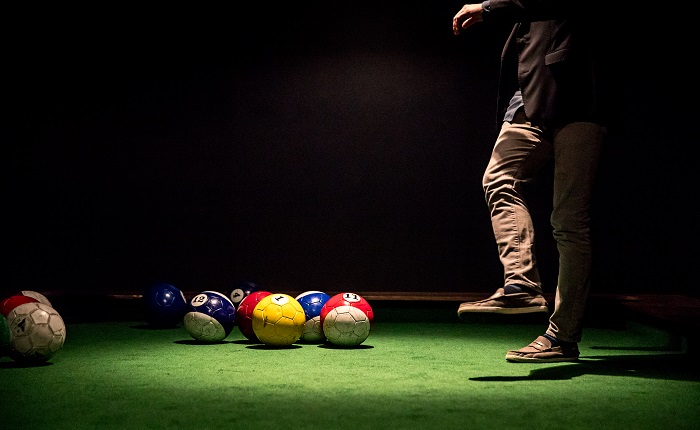 The Painted Duck is a refined nightlife space with a gaming parlor alongside a modern food bar and delicious cocktails.
Where: 976 Brady Ave. NW
The Painted Pin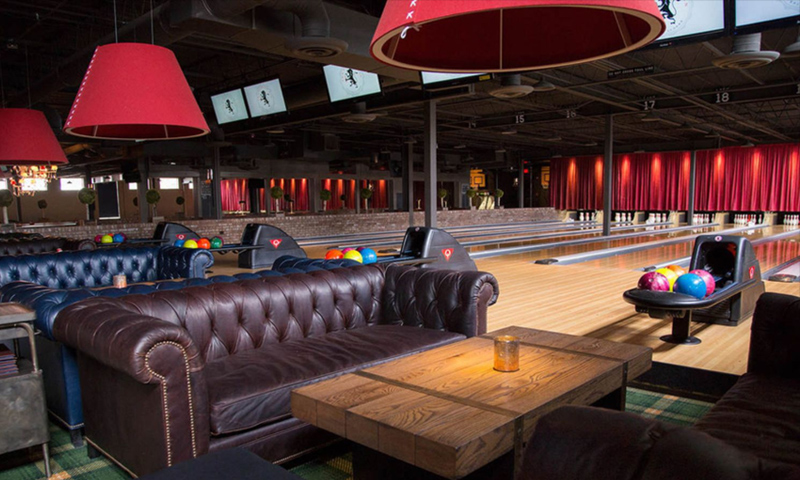 The Painted Pin offers an upscale bowling experience with bocce, ping-pong and skee-ball plus modern snacks, beer and bar food.
Where: 737 Miami Circle NE
Revery VR bar
Revery VR Bar is a futuristic space with neon lights, creative cocktails and a virtual reality experience perfect for a group of friends.
Where: 728 Monroe Drive NE, Suite C
Joystick Gamebar
Joystick Gamebar is a casual game bar that boasts popular arcade games to play before or after chowing on jumbo burgers and redefined bar bites.
Where: 427 Edgewood Ave. SE
Topgolf
Topgolf features a high-tech driving range experience inside a swanky lounge with great bites and drinks.
Where: 1600 Ellsworth Industrial Blvd. NW
Bowlero
Game on! Head to Atlantic Station to experience this premiere bowling center with arcade games and a full sports bar.
Where: 261 19th St NW Suite 1150
Late night
Looking for great music, endless drinks and an upbeat vibe? Keep the party going at these late-night bars and clubs in Atlanta.
Soigne Garden
Polished and well-groomed meet vibrant and animated at Soigne Garden, a floral embellished venue. Enjoy an after-work happy hour or an evening of great music and hookah at this spacious dual-level restaurant.
Where: 848 Peachtree St. NE
Cru Lounge
With multiple locations, you can take your pick on how and where you want to enjoy Cru Lounge. From the hemp-infused location on Peters Street to the fun cocktail selections in both Edgewood and Midtown, you're in for a fun-filled night.
Where: 301 Peters St.; 620 Glen Iris Drive NE #101; 367 Edgewood Ave.
Havana
Havana is a mega-club that will keep you hyped all night with three rooms, each blasting a different genre of music. From house music to Latin; you can enjoy three different vibes under one roof.
Where: 3112 Piedmont Road NE
Slush
Slush re-defines class with sophisticated frozen cocktails, tapas, brunch and dinner all served to the tune of upbeat music.
Where: 327 Edgewood Ave. SE
Bonfire ATL
Bonfire ATL is a creative community with weekly entertainment representing the underground culture of Atlanta. If you're looking for a Sunday night out of the ordinary, this is the place to be.
Where: 1070 Donald Lee Hollowell Parkway NW
Boogalou
Enjoy modern comfort food with delicious cocktails in one of Boogalou's popular bar swings. Boogalou is a great weekend spot if you're looking for DJs playing iconic hip-hop music.
Where: 239 Ponce De Leon Ave. NE
Sanctuary
Feel the beat while dancing the night away at Sanctuary, a Latin nightclub featuring DJs, cozy booths and weekly free salsa lessons.
Where: 3209 Paces Ferry Place NW
Cafe Circa
Spend a night out at Cafe Circa, with its Latin and Caribbean bites and a rooftop space for live music.
Where: 464 Edgewood Ave. SE
Embr Lounge
Embr Lounge is home to a vibrant atmosphere that sets the new standard for Atlanta nightlife. Right in the heart of Midtown, this late-night lounge is the perfect spot for good food, hookah and fishbowl cocktails.
Where: 1136 Crescent Ave. NE
MJQ Concourse
MJQ concourse is a high-energy, late-night gathering spot with guest DJs, dancing and live bands.
Where: 736 Ponce De Leon Ave. NE
Gold Room
The Gold Room is a bi-level night club with a flashy and lavish setting for a night with great DJs, drinks and the option for bottle service.
Where: 2416 Piedmont Road NE
The Basement
Keep it cool at The Basement, an underground dance club and live music venue. Right in East Atlanta Village, this late-night spot is a "no-nonsense" hangout with pool tables and dance parties.
Where: 1245 Glenwood Ave. SE
District
District is the perfect spot for weekend dancing with its open bi-level space and colorful lighting.
Where: 269 Armour Drive NE
Dark Horse
Look no further than Dark Horse if you're looking for live bands, dancing and karaoke.
Where: 816 North Highland Ave. NE
LGBTQ+
Every month is pride month in Atlanta. After walking across the iconic rainbow crosswalk at 10th Street and Piedmont Road, you might find yourself at one of these great LGBTQ+ bars and clubs in Atlanta.
Blakes on the Park
Blakes on the Park is a straight-friendly gay bar and hangout with karaoke, live DJs and drag shows.
Where: 227 10th St. NE
Bulldogs
Bulldogs is an intimate gay night spot with upbeat DJs, a variety of drinks and a dance floor.
Where: 893 Peachtree St. NE
Midtown Moon
Enjoy drag shows, karaoke and live entertainment at Midtown Moon, a lively bar serving classic pub eats.
Where: 1492 Piedmont Ave. NE
The Hideaway
Check out The Hideaway, a casual gay bar with interactive games like pool and darts along with theme nights and drink specials.
Where: 1544 Piedmont Ave. NE
Woofs Sports Bar
Are you into sports? The cozy Woofs Sports bar offers numerous screens to watch a game or a comfy environment to hang out.
Where: 494 Plasters Ave. NE
Felix's Atlanta
Felix's Atlanta is home to karaoke shows, performances, dancing and drink specials.
Where: 1510 Piedmont Ave. NE
Vibes/Views
Looking to keep things a little more low key? Enjoy the view or vibes at these chill bars and lounges in Atlanta.
The James Room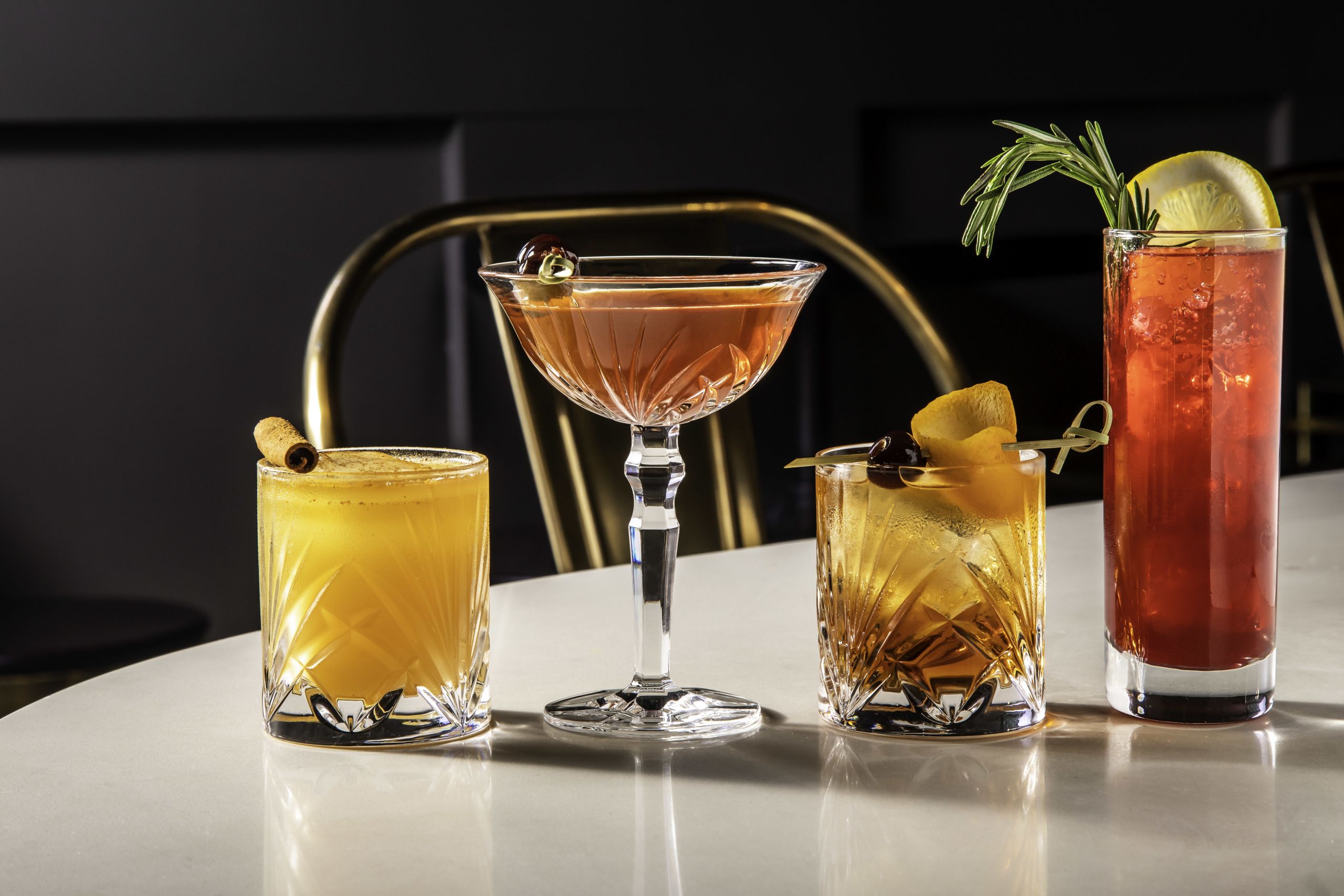 Begin your day inside The James Room's chic coffee shop before making the perfect day-to-night transition to the intimate lounge located behind the speakeasy-style bookshelf doors.
Where: 661 Auburn Ave. NE, Suite 280
Spaceman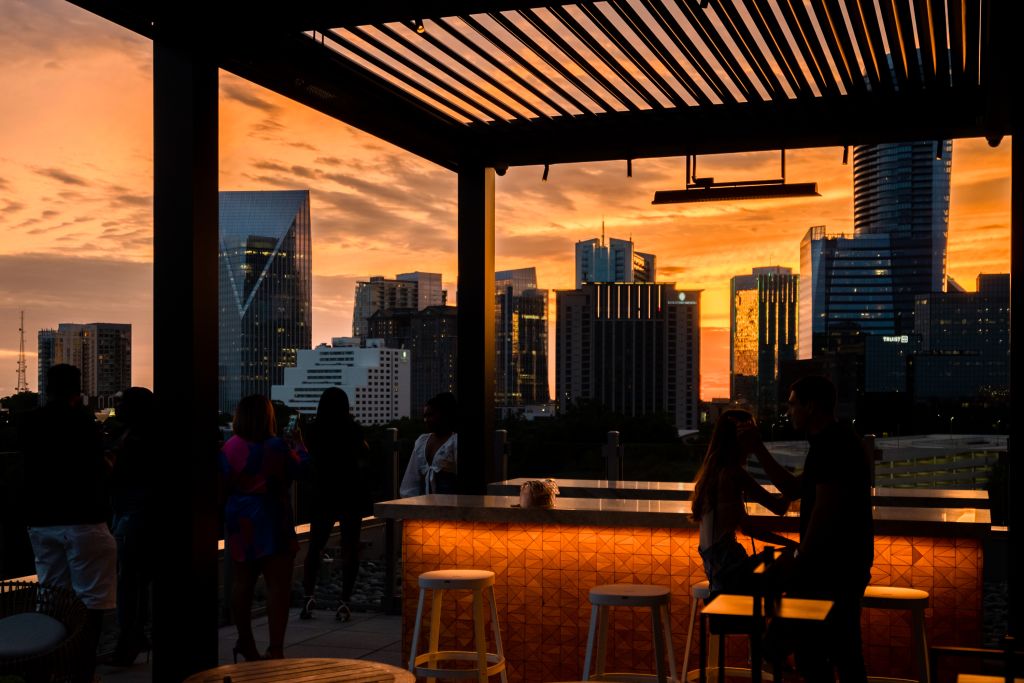 Offering a one-of-a-kind rooftop experience, Spaceman has a bar and lounge with two outdoor terraces and incredible views of the Atlanta skyline.
Where: 3301 Lenox Parkway NE
Sidebar
Sidebar is an upscale sports bar popular for its Cuban sandwiches and games playing on multiple TV screens.
Where: 79 Poplar St. NW
Pasha Restaurant and Bar
Pasha Restaurant and Bar offers an array of Mediterranean and European dishes with the option of bottle service and hookah to complement an upscale night.
Where: 631 Miami Circle NE, Suite 27
RT60 – Reverb Hotel
Soak in unparalleled views from this rooftop bar on top of the popular Reverb Hotel by Hard Rock.
Where: 89 Centennial Olympic Park Drive NW
Fellaship
Fellaship is a premium dining and cigar experience owned by Atlanta native Cam Newton. Enjoy live music with chic art and true Southern cuisine.
Where: 110 Centennial Olympic Park Drive, Suites 102-104
The St. Regis Bar
Gather at the St. Regis Bar for cocktails and small plates on a comfortable terrace with charming decor.
Where: 88 West Paces Ferry Road NW
The Garden Room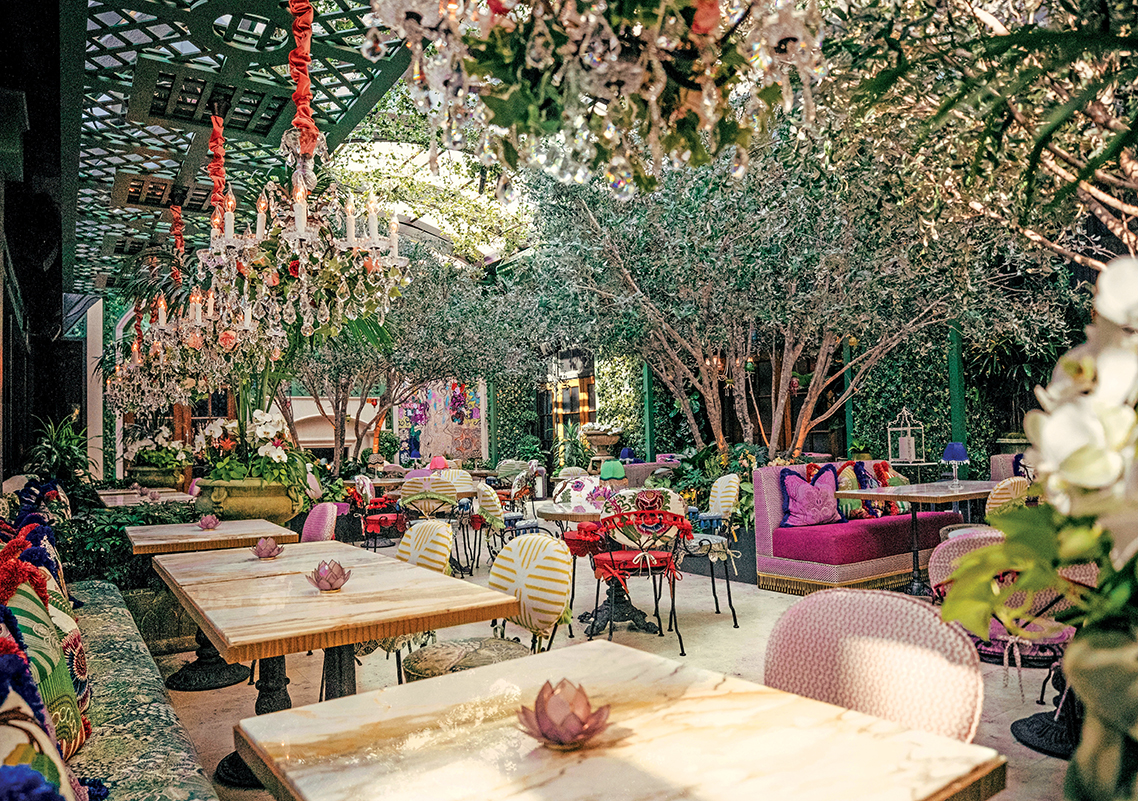 Start your night here at The Garden Room for an Instagram-able experience with an immersive garden bar serving unique cocktails and fine dining.
Where: 88 West Paces Ferry Road NW
Atlanta after hours doesn't end here. Discover more unique things to do in Atlanta at night. And for things to do in Atlanta anytime, always check our calendar of events.
Discover More
Get to know Atlanta, and discover the best things to do around the city.