Salsa Dancing in Atlanta
In Atlanta, no one is left wanting to go out and party to the best rhythms of Latin music. Whether your body is begging to dance to salsa, bachata, merengue or even reggaeton, Atlanta offers options for all tastes and flavors any day of the week. Grab your dancing shoes and get ready to dance through the city.
Eclipse Di Luna
If you're looking to eat, drink and dance in one of the best Latin American atmospheres in town, Eclipse Di Luna in Buckhead is the perfect place. Indulge in authentic Spanish tapas, sip one of the best mojitos in Atlanta and dance to the rhythms of the live salsa orchestra. The music is always at full blast, but on the second and fourth Saturdays of the month, some of the tables and chairs are pushed aside to form a dance floor. Don't be surprised if you end up dancing with a group of strangers and enjoying the night with new friends.
Where: 764 Miami Circle NE
When: Second and fourth Saturdays of the month.
Fox Marquee Club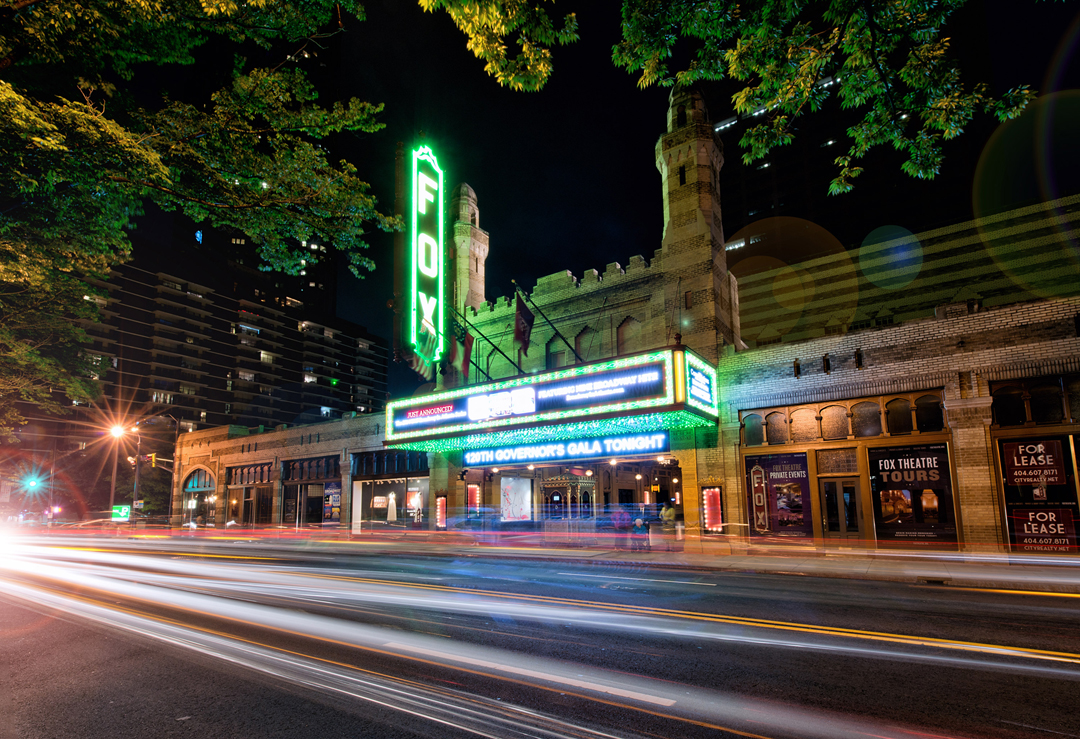 Nothing beats partying on the rooftop of Atlanta's most beautiful theater – the Fox Theatre, one of Atlanta's landmarks. Fox Marquee Club hosts the Cielo event once a month outdoors in the heart of Midtown, giving the city a night of salsa, reggaeton and the hottest Spanish music. There's no better way to spend a night on the town than partying under the stars.
Where: 660 Peachtree St. NE
When: Once a month. Check the calendar for specific dates.
Havana Club
For more than 15 years, Havana Club has been an iconic nightclub in Atlanta. As expected, living up to its name, Havana Club offers a room dedicated to Latin rhythms every Friday and Saturday.
Where: 3112 Piedmont Road
When: Fridays and Saturdays
Sanctuary Night Club
If you're looking for an upscale place to party until 3 a.m., check out Sanctuary Night Club. Located in the heart of Buckhead, every Friday this nightclub offers salsa, bachata, merengue, Latin pop rock and reggaeton. Saturdays are dedicated to the LGBTQ community offering Latin rhythms as well.
Where: 3209 Paces Ferry Place NW
When: Fridays
Taverna Plaka
Sometimes on a Tuesday the body calls for dancing, and for that Taverna Plaka Greek restaurant in Midtown becomes the place to be. Arrive early and join the free salsa class or arrive later ready to show off your best moves at this unexpected gem where locals gather to dance.
Where: 2196 Cheshire Bridge Road NE
When: Tuesdays
Tongue and Groove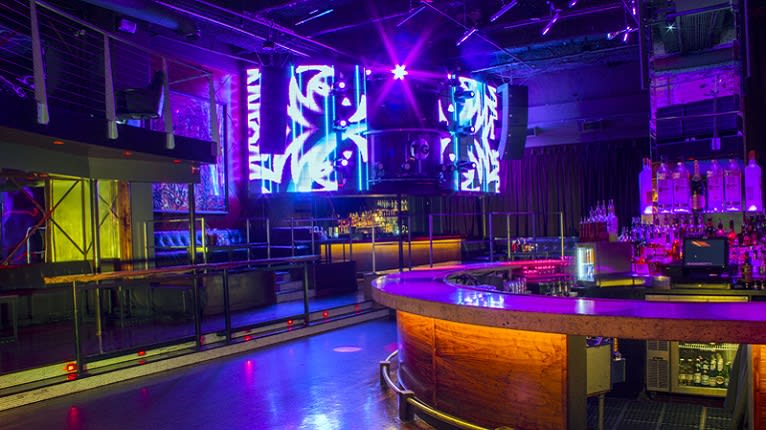 Para aprender unos nuevos pasos y refinar tus talentos en la pista de baile, date cita todos los Miércoles a Tongue and Groove. La noche latina comienza con clases gratuitas de salsa y bachata a las 9 p.m. Después, la pista se abre para todos y comienza la fiesta. Desde bailarines profesionales practicando sus rutinas, hasta principiantes pisando la pista de baile por primera vez, en Tongue and Groove hay lugar para todos.
Where: 565 Main St. NE
When: Wednesdays
For more ideas on where to go to enjoy a night out in Atlanta, check out our list of nightclubs.
Discover More
Get to know Atlanta, and discover the best things to do around the city.