Tour Atlanta BeltLine From Krog Street Market to Ponce City Market
With so many Atlanta neighborhoods, each with its own personality and vibes, it can be hard to find the common thread that unites the city as a whole. While proximity to incredible cuisine and eye-popping art is a common denominator found from Old Fourth Ward to Midtown and beyond, that common thread is a lot longer than you think.
This becomes evident when you take a tour of the Atlanta BeltLine Eastside Trail. The former railway corridor is a hallmark of ATL's urban redevelopment and prospers as a vital connection to our favorite neighborhoods. From Krog Street Market to Ponce City Market, we're rounding up the best stops to hit as you spend a day on the BeltLine.
Take a tour of the Atlanta BeltLine and explore Atlanta's outdoor art, the Old Fourth Ward Skatepark and more with Myrna Perez, a fruitologist at LottaFrutta in the Old Fourth Ward.
LOTTAFRUTTA
Start your BeltLine tour with a much-needed energy shot at LottaFrutta. The popular Old Fourth Ward mainstay from fruitologist Myrna Perez serves up delicious fresh-cut fruit cups, smoothies, sandwiches and salads in a funky and festive space on Auburn Avenue. It's well worth stopping to get your BeltLine adventure underway.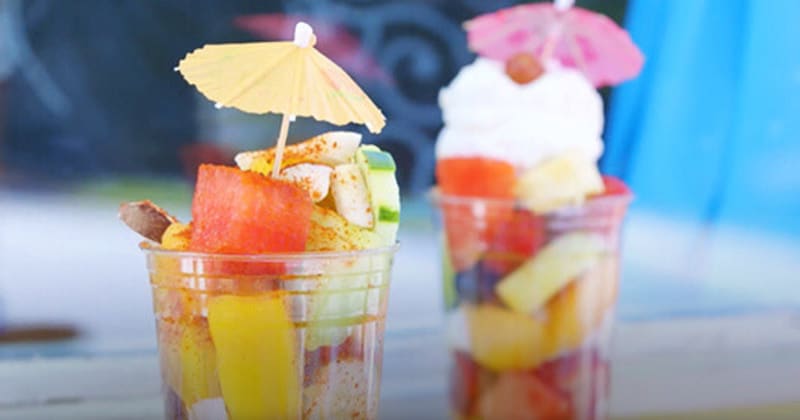 QUICK PICK ME UP
The Eastside BeltLine is booming with hidden gems and hot spots. Whether coffee, a nice cold beer or a scoop of ice cream, there are plenty of stops along the way to give you a quick fix. The James Room is perfect for a midday work session in the chic cafe followed by a transition into the evening with a visit to the speakeasy that opens at 5 p.m. Head a few steps over to BrewDog ATL, the new hot spot for beer lovers, It is located right across the way from Jeni's ice cream.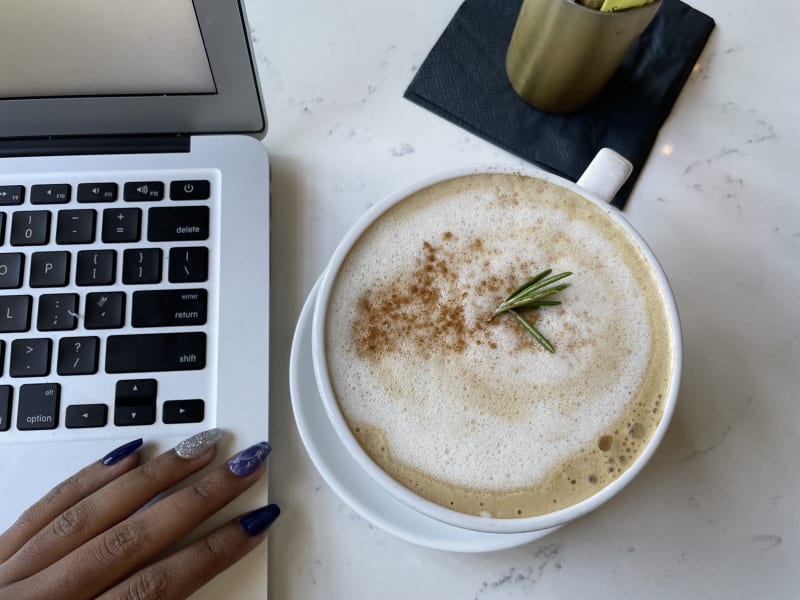 KROG STREET MARKET
Who doesn't love Krog Street Market? Since opening in 2014, the expansive mixed-used development has been home to delicious Mexican eats at Superica, fiery-hot chicken at Richard's Southern Fried, masterful burgers at Fred's Meat & Bread and the list goes on. Pull up a stool at Hop City Beer & Wine for a frothy pint or get your shop on at The Merchant as you take in the industrial charm and one of the finest food halls around.
MURAL MADNESS
From massive murals and ironworks to tiny doors and interactive dioramas, the Atlanta BeltLine is the place to find a plethora of amazing art — but you have to know where to find it. Murals change out every year, so when you see something that stirs your emotions, be sure to take a pic because it may not be around for long. Commonly found along the way on most underpasses and any place with a massive wall perfect for a funky canvas, artwork ranges from ornate geometric masterpieces like HENSE's color-popping work under Virginia Avenue to Rising Red Lotus' thought-provoking Abhaya Brings Teachings of Love.
IRON GIANTS
What was once a railway corridor full of iron is now a trail full of whimsy and exploration. The iron does, however, remain as artists have created iron and steel structures along the path that inspire curiosity and tell unique stories. Just take the sculpture titled, A 24/7 Timestar Lives, which creates unique shadows across the landscape as the sun passes. Additional works include Railway Workers, the Iron Column and more metal masterpieces, all crafted from discarded railroad pieces of the BeltLine itself, connecting these unique pieces to the history behind them.
TINY DOORS ATL
While the BeltLine's Eastside Trail has so much to see at eye level, you'd be remiss if you didn't take a second to look down. Depending on where you are, you just might find a doorway to something straight out of "Alice in Wonderland." Discreet offerings like the Tiny Doors project of minuscule entryways are more challenging to find, but that's all part of the fun in exploring the BeltLine.
PARKS & RECREATION
While many think of Piedmont Park when it comes to green space on the BeltLine, there is another lush area in Old Fourth Ward. Historic Fourth Ward Park has glorious skyline views and space large enough to host a variety of events such as concerts and festivals, outdoor yoga classes and recreational sports. If you want to practice your thrashing skills, O4W Skate Park is a sound decision to discover your inner Tony Hawk. Just try not to wipe out. And whether you're on the BeltLine for exercise or leisure, if you don't have a bike, Atlanta's Relay Bike Share program provides easy access to two-wheeled transportation along the trail.
ROOFTOP/PATIO DINING
Whether you're walking or scootering along the BeltLine to Ponce City Market, there are plenty of spots that might tempt you into stopping for a nice cold beverage. Even better, there are plenty of eateries and breweries that have stunning views or fun patios for hanging out. In the mood for Mexican cuisine? Check out Estrella, a rooftop bar offering delicious bites with tasty margaritas. New Realm Brewing is the perfect stop if you're looking for delicious new American fare with a side of views from the rooftop. You might even want to stay a while and play a game of cornhole on the patio. Two Urban Licks is the perfect stop if you're looking for something a little more upscale in a comfy patio setting.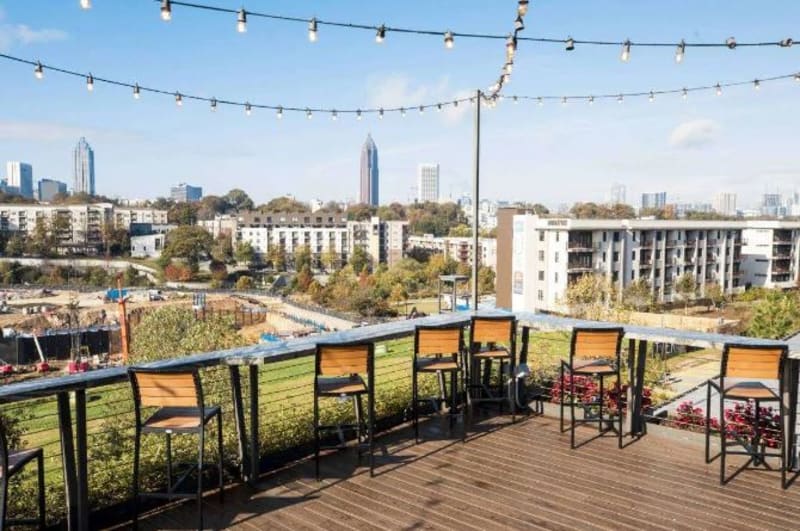 PONCE CITY MARKET
The last stop on this BeltLine tour of the Eastside Trail takes us to Atlanta's mixed-use development, Ponce City Market. What's not to love about the former Sears, Roebuck and Co. and Atlanta City Hall facility that now houses mouth-watering dining options, serious cocktail action, retail shops, living space and the cherry on top in Skyline Park's rooftop digs for sprawling views of ATL and carnival games galore.
That's not all to discover when it comes to the Eastside Beltline. Check out this guide and Explore the Atlanta BeltLine Eastside Trail further.
Discover More
Get to know Atlanta, and discover the best things to do around the city.