Sports Events in Atlanta this Fall
Published October 7, 2021
Last Updated October 13, 2021
Atlanta's sports scene is popping off this fall. Make your plans to catch a game this autumn in Atlanta, or see the full guide to year-round sports here.
Atlanta Braves
They did it again – four division titles in a row. Yes, our Atlanta Braves advanced to the playoffs and will meet the Milwaukee Brewers in the National League Division Series for Games 1 and 2 in Milwaukee on Oct. 8 and 9. Game 3 and potential Game 4 are set for Truist Park Oct. 11 and 12. Welcome to October ball. (And, as every Braves fan knows, out team left the Brewers in the dust and have advanced to the National League Championship Series. What's better than October ball? Answer: More October ball.)
Atlanta Hawks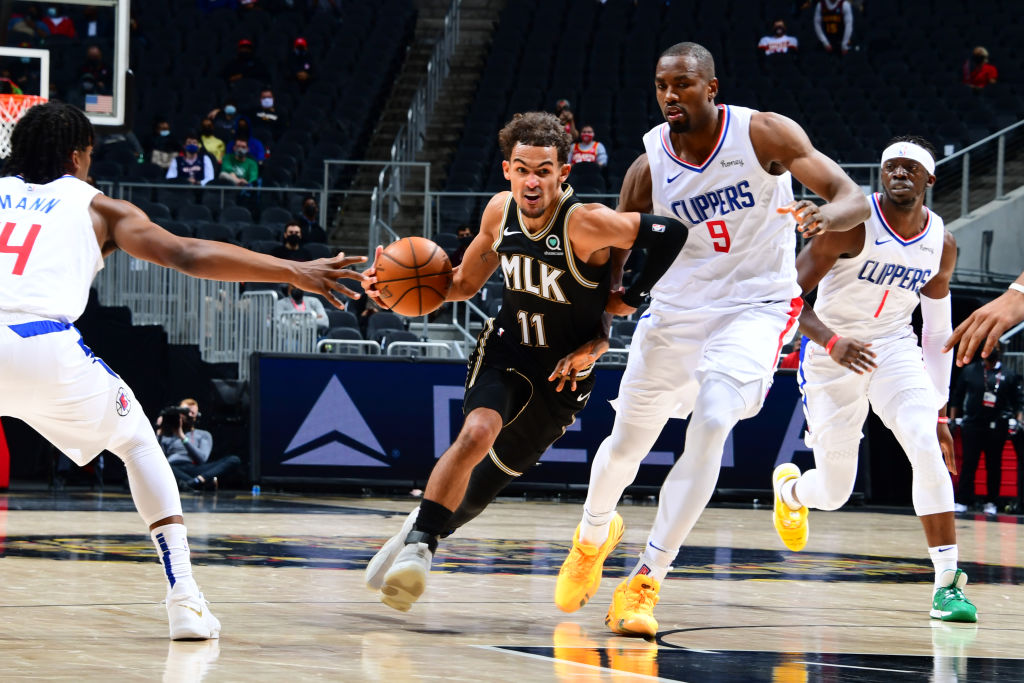 Atlanta Hawks fans are still breathless after last season's heart-pumping postseason when the Hawks just kept on winning.
This year, two home preseason games lead up to Opening Night at State Farm Arena Oct. 21 when the Hawks face the Mavericks. Fans will receive a Believe Atlanta T-shirt and a light-up wristband, both courtesy of State Farm. On Oct. 25, the Detroit Pistons are in town. November finds the Hawks at home on Nov. 1 (Mavericks); 4 (Jazz); 14 (Bucks); 15 (Magic); 17 (Celtics); 20 (Hornets/Pride Night); 22 (Thunder); and 27 (Knicks). Following last season's final game, Coach Nate McMillan got the go ahead to drop the term "interim" before his title, so let's win it all for the head coach.
Atlanta Falcons
The Dirty Birds head into October with a late-September win over the New York Giants. Coming up in October, the Falcons play one more at Mercedes-Benz stadium against the Carolina Panthers on Oct. 31. In November, the Birds face the New England Patriots at home on the 18th. Try crispy chicken and fries for $6 when you stop at the Mercedes-Benz Food Truck, which features food and beverages from the Fan First Pricing Program.
Atlanta United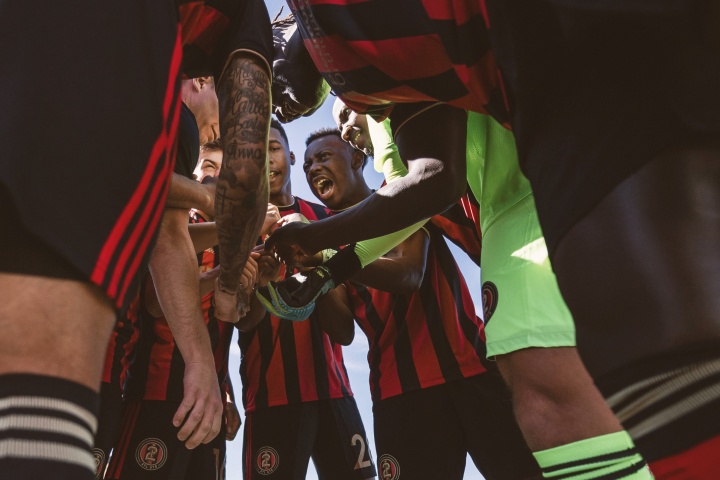 Atlanta's Major League Soccer team wraps up the season with three home games at Mercedes-Benz Stadium. Fans may cheer the Five Stripes in person on Oct. 20 (New York City FC); Oct. 27 (Inter Miami CF; and Oct. 30 (Toronto FC). If you can't go in person, there's always the option of local soccer bars where the fans are wild and crazy and the food is excellent.
College Football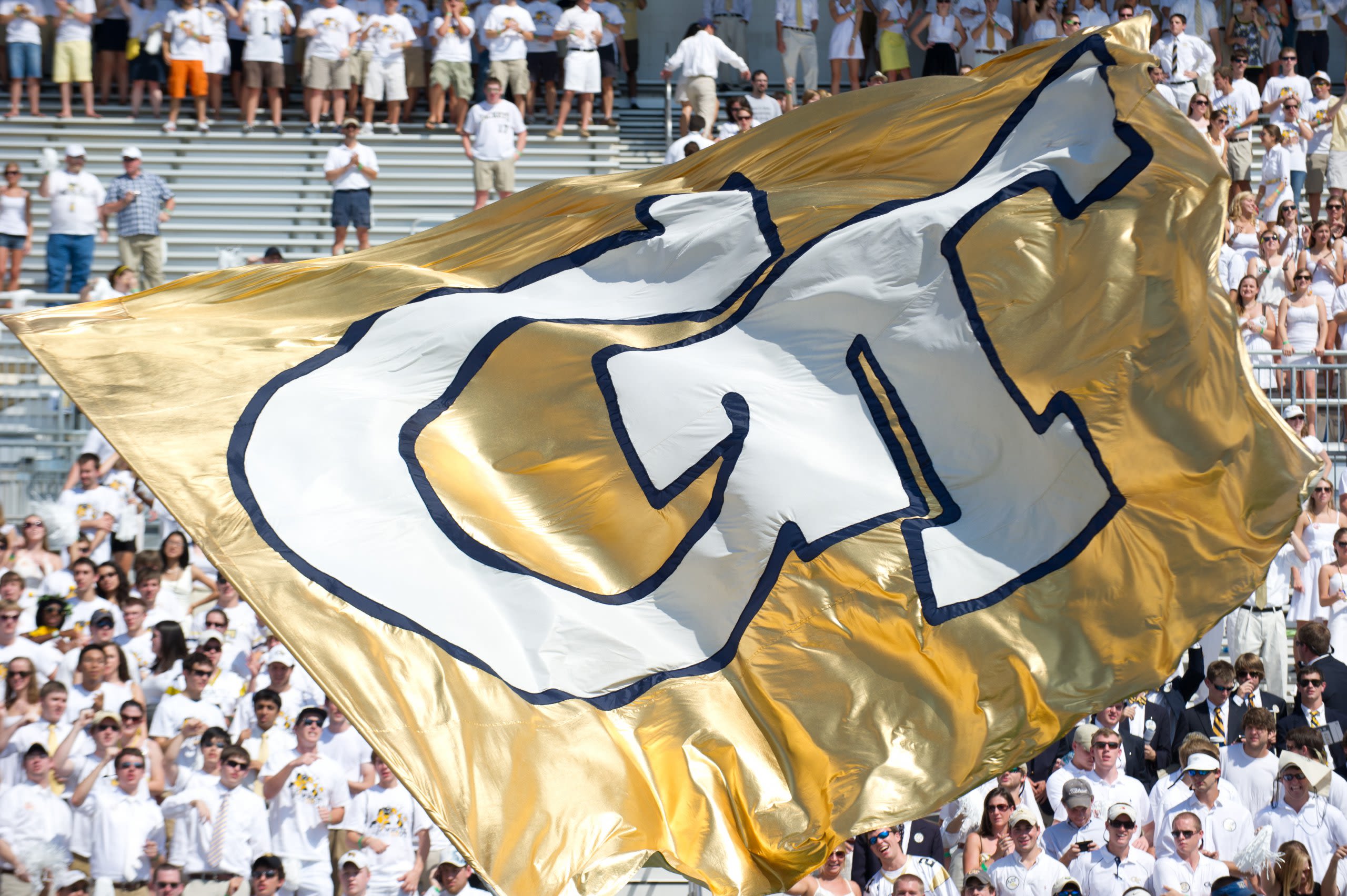 If you can't get enough college football, Atlanta is some kind of paradise for you. Take a look at what's coming up in October. The ACC's Georgia Tech Yellow Jackets will be abuzz with homecoming (vs. Virginia Tech) in October. More home games this fall find Tech facing Boston College on Nov. 13; and Georgia on Nov. 27. All Georgians know that whether one of these two teams winds up with a W or L for the season, the team who wins the in-state match up considers theirs a winning season.
Across town at Atlanta University Center, the Clark Atlanta University Panthers (SIAC) are at home in October, facing Allen University on Oct. 9 and Benedict College for the Panthers Homecoming on Oct. 30. In November, the Panthers face AUC rival Morehouse College at home for Senior Day on Nov. 6. The Panthers take their cues from head coach Tim Bowens.
Atlanta University Center's Morehouse College Maroon Tigers of the SIAC, under the leadership of head coach Rich Freeman, meet Fort Valley State University on Oct. 16; and Albany State University on Oct. 30 (Senior Day). On Nov. 6, Morehouse faces AUC rival Clark Atlanta University at home.
October home games for the Georgia State University Panthers (Sun Belt) are Oct. 23 vs. Texas State. In November, the Panthers, led by coach Shawn Elliott, host Arkansas State on the 20th and Troy on the 27th. Home games are played at Center Parc Credit Union Stadium.
Don't forget to plan a visit to Atlanta's Chick-fil-A College Football Hall of Fame while you're in the spirit. Get the lowdown on Atlanta sports here.
Discover More
Get to know Atlanta, and discover the best things to do around the city.