Things to Do Near Atlanta University Center
One of the great things about being a student at one of the four Atlanta University Center schools is that your school — Clark Atlanta University, Morehouse College, Morehouse School of Medicine or Spelman College — is located near so many of Atlanta's top attractions. Of course, many of them are beyond your starving-college-student budget. But, take heart, there are free things to do nearby and MARTA can get you close to many others. And, hey, for the pricier venues, keep your grades up and maybe your parents will reward you with a bonus every now and then.
Freebies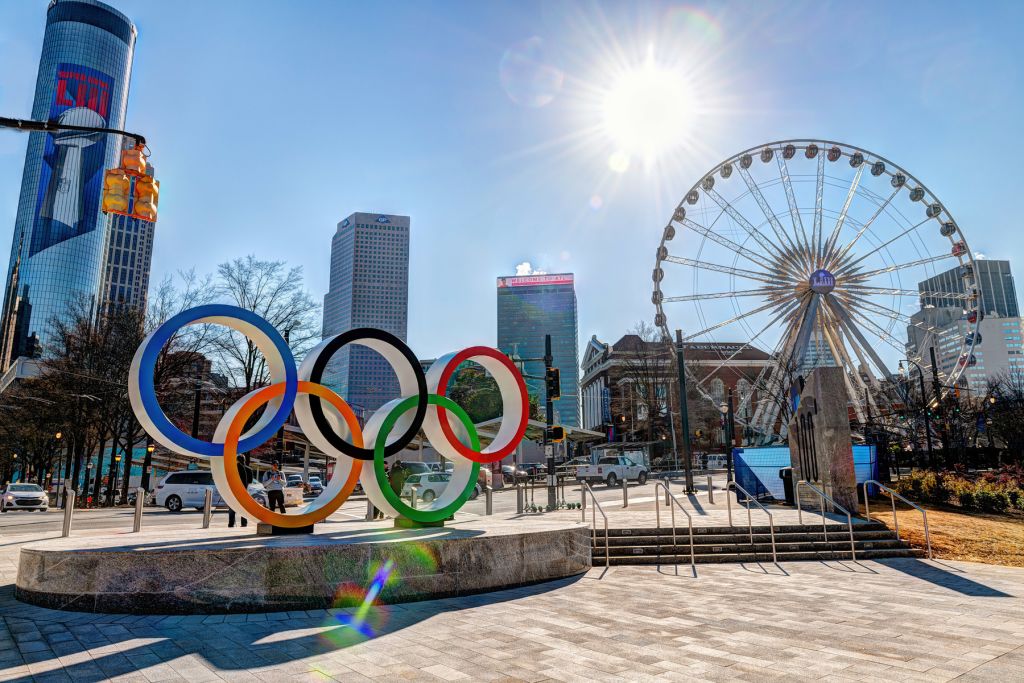 Centennial Olympic Park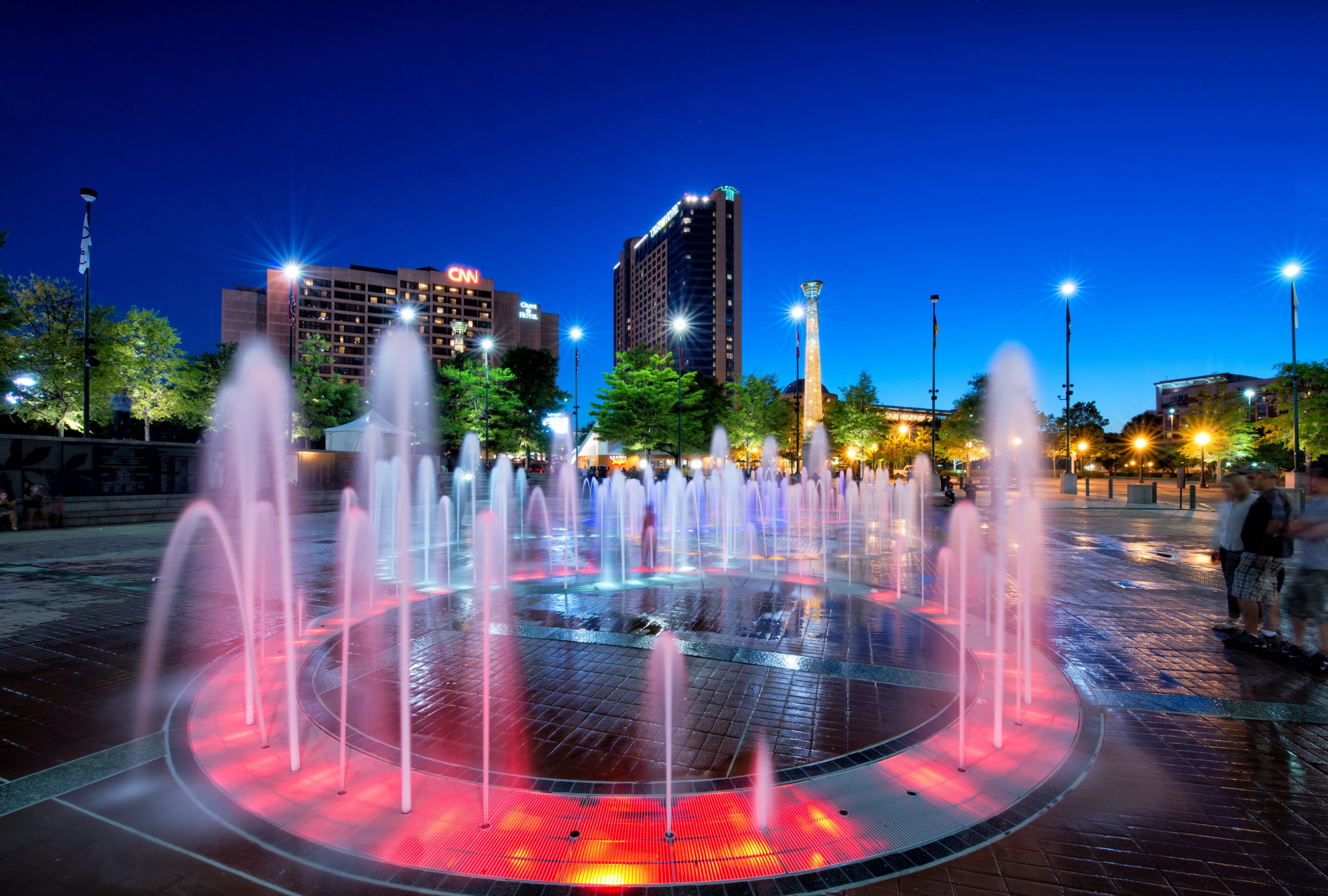 Centennial Olympic Park, a legacy from the 1996 Summer Olympics in Atlanta, is a magnet for runners, walkers or people who want to sit and chat with friends in a beautiful setting.
Woodruff Park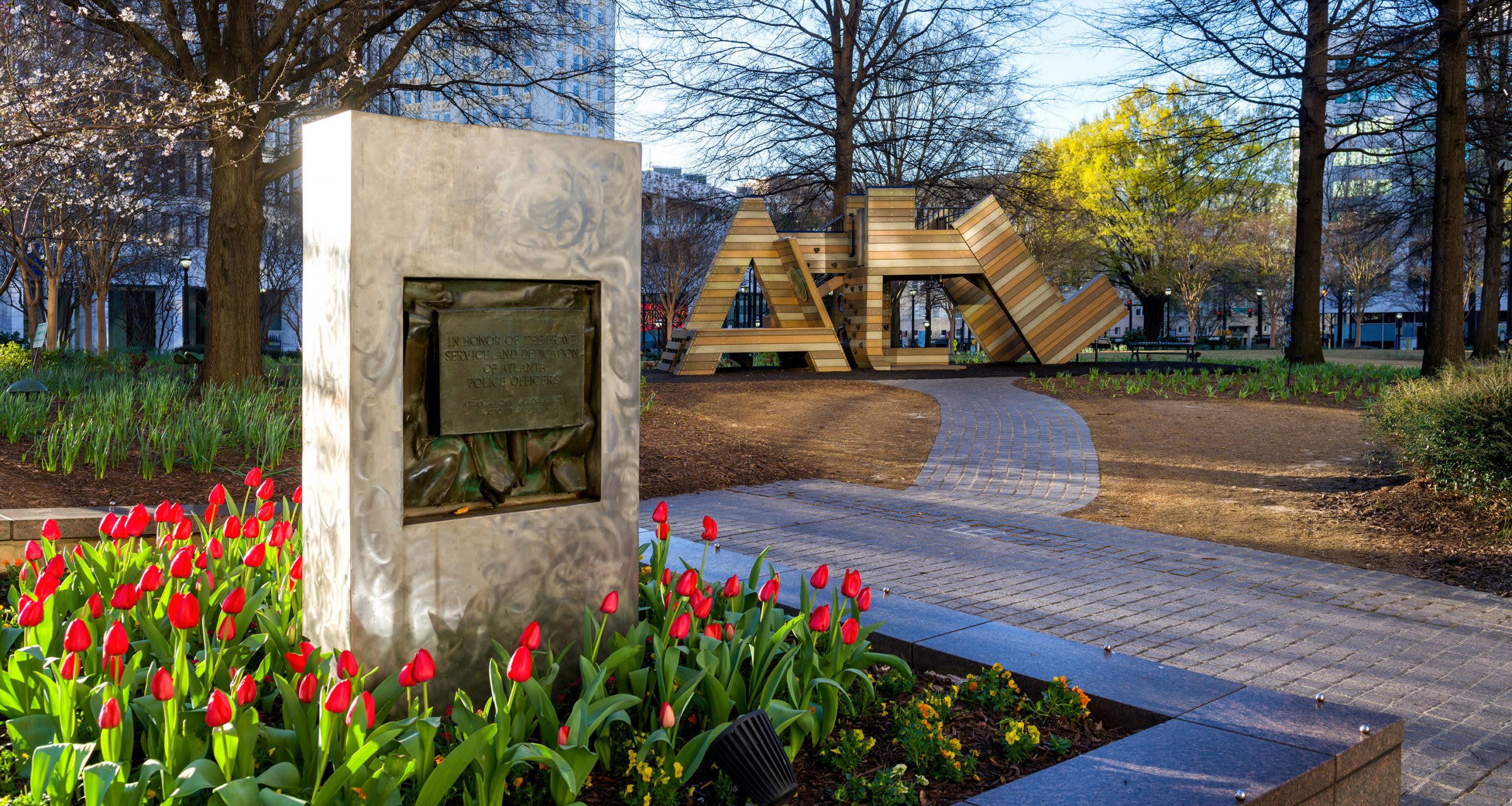 Woodruff Park, Downtown, even has an outdoor reading room. And check the website for the dates of free yoga in the park.
Little 5 Points
The Little 5 Points neighborhood is home to restaurants and lots of fun shops so you can fork over a little money here. But one of the best things about this eclectic neighborhood is that it's a fun place for walking around and taking in the sights.
Krog Street Tunnel
Escape to another world at Krog Street Tunnel, where you'll find street art (along with tags for things to do).
Ponce City Market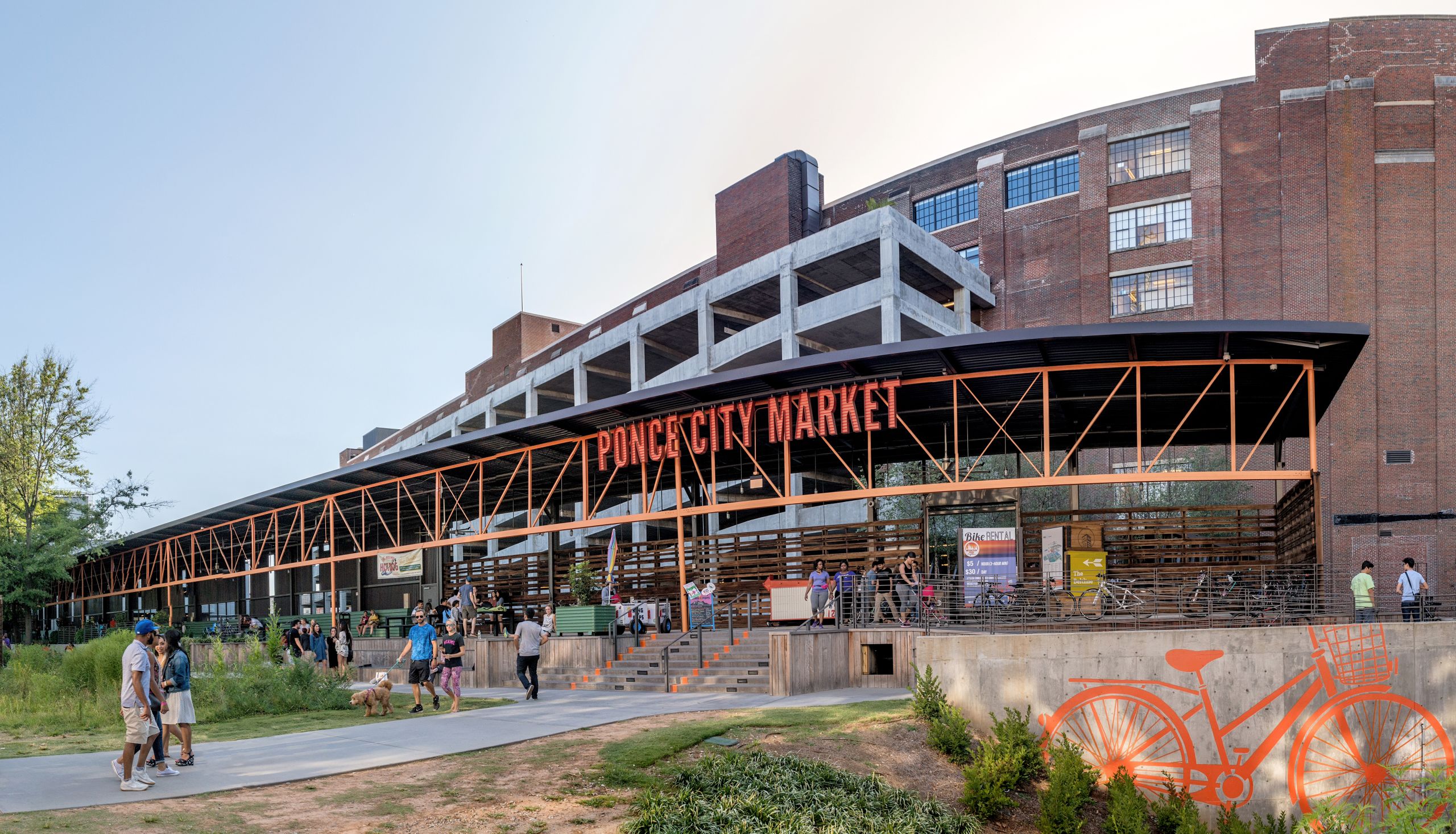 Ponce City Market is similar to Little 5 Points in that there are shops and restaurants to temp your pocketbook, but it's such a bustling place that it is invigorating just to walk through and not spend a dime.
The Interlock
Spend an evening at Westside's newest destination, The Interlock, for an all-in-one experience. You can save some coins and just walk around or play a game at Puttshack after enjoying a meal at one of the many restaurants.
Westside Provisions District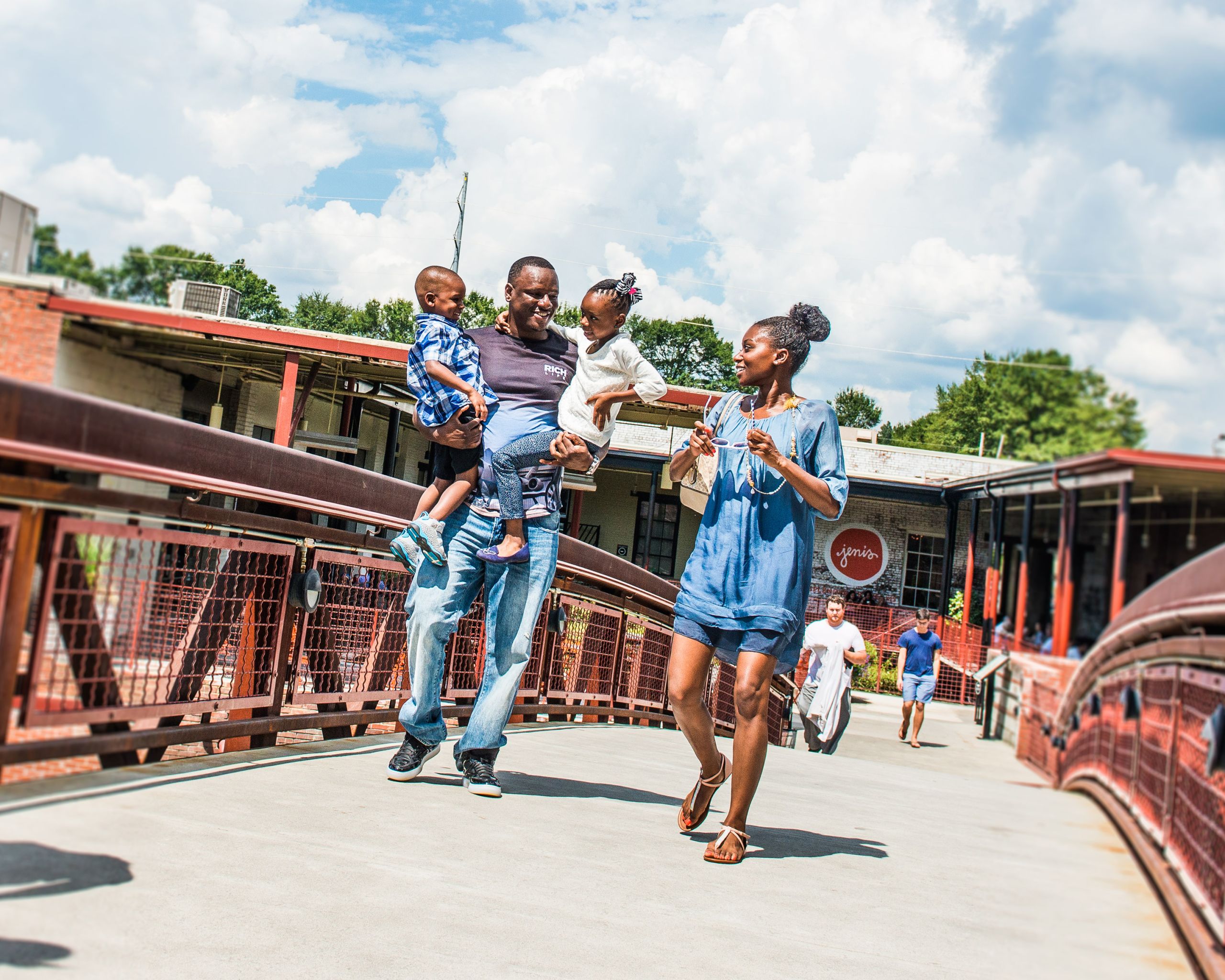 Westside Provisions District is just a short walk down the block from The Interlock. You can enjoy unique retail shops, beautiful views and dining. Of course, spending is not necessary to have a good time, but you might just be tempted.
Atlanta BeltLine Eastside Trail
The Eastside Trail of the Atlanta BeltLine is an Atlanta treasure. Walk it. Bike it. Breathe in fresh air and renew your spirit.
Martin Luther King, Jr. National Historical Park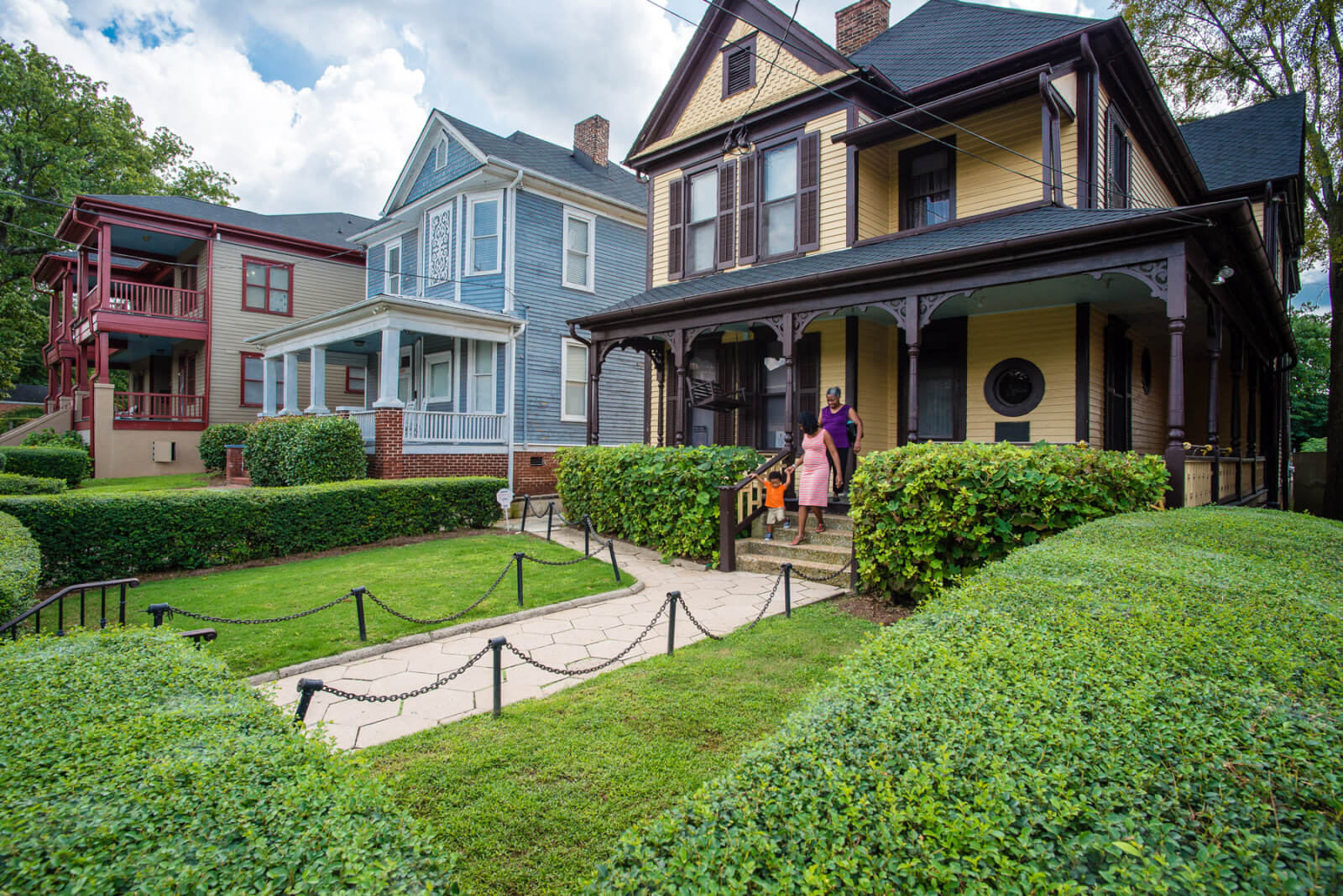 You can spend hours at the Martin Luther King, Jr. Historical Park, and it is extremely inspirational. Even better, it's a unit of the National Park Service, so all the attractions are absolutely free.
Georgia Aquarium
Georgia Aquarium offers a deal you might be able to use. If you are a Georgia resident (and that doesn't mean if you are from out of state and live in Georgia because you are a student), bring your ID that shows that you, in fact, reside in Georgia and get free admission on your birthday.
Atlanta Monetary Museum
The Atlanta Monetary Museum, located at the Federal Reserve Bank of Atlanta, features a display on the history of money and interactive, multimedia exhibits explaining the Federal Reserve's role in the economy, and a view of the bank's automated vault and cash processing areas.
Westside Park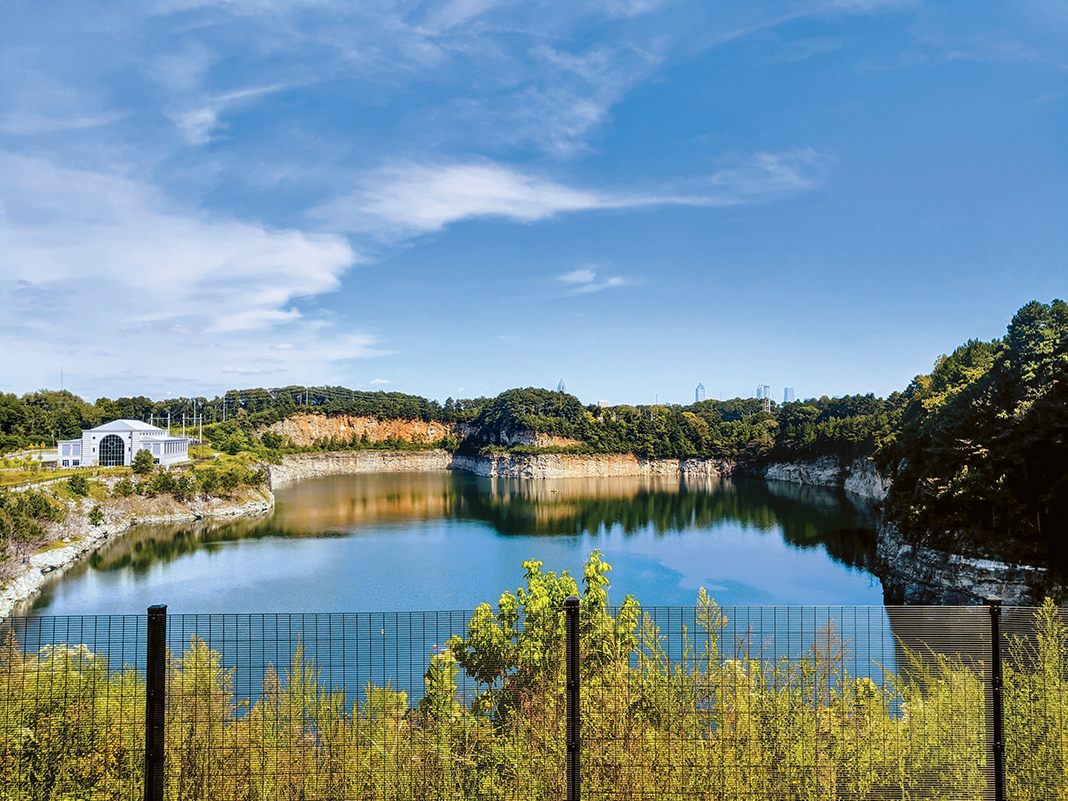 Westside Park, is a new — and the largest — green space in the city. Among the 280 acres, take in scenic surroundings or relax with a picnic.
The Home Depot Backyard
The Home Depot Backyard is worth a visit, or several. Relax in the open green space while gazing at the beautiful mural. You can even attend a free fitness class during spring and summer. The Backyard offers a variety of activities including the fitness classes and one-of-a-kind events.
Spiritual Sanctuaries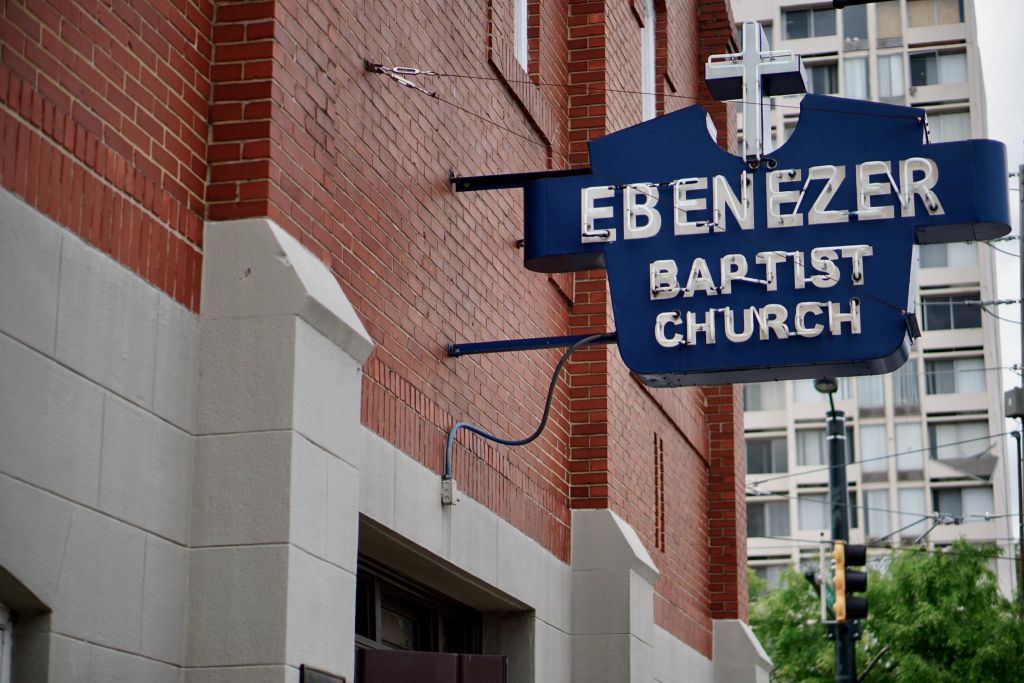 Central Presbyterian Church
Central Presbyterian Church is right across the street from the state capitol. Make mom and dad proud and attend a service or two. Sunday service is at 11 a.m.
Big Bethel AME
Big Bethel AME sits on Atlanta's famous Auburn Avenue. Big Bethel offer several options for Sunday morning worship.
Ebenezer Baptist Church
Ebenezer Baptist Church is the home of lots of Atlanta history. You can attend Sunday services at the newer Ebenezer Baptist Church, and you also can visit the historic church where Martin Luther King Jr., his father and grandfather were pastors. Find both churches in the Martin Luther King, Jr. National Historical Park.
For the Thespian in You
Fox Theatre
If you love Broadway shows, then keep your eye on the Fox Theatre because the theater often offers discount tickets to college students when Broadway comes to Atlanta.
Dad's Garage Theatre Company
Volunteer at Dad's Garage Theatre Company In exchange for non-paying work, you get free snacks, family-priced (aka cheap) drinks, quarterly volunteer events and quality time with the staff and performers.
Not Too Pricey
High Museum of Art
Half-price off the admission price (meaning you pay $12.50) gets you into Friday Jazz at the High Museum of Art. Go, and meet new friends.
Jimmy Carter Presidential Library and Museum
Admission to the Jimmy Carter Presidential Library & Museum is only $10 with your valid student ID. Not only that, it's wise to check the website from time to time because some events are free.
National Center for Civil and Human Rights
The National Center for Civil and Human Rights is ultra-inspirational. You will leave hoping you can help make the world a better place. Tickets are $19.99.
Alliance Theatre
The Alliance Theatre, Atlanta's Tony Award-winning regional theater, depending on availability, offers student ticket for $10, including all taxes and fees. Student rush tickets require your student ID to be presented and must be purchased in person at the Woodruff Arts Center box office on the day of the performance. Call the box office at 404-733-4600 in advance to check availability.
Splurge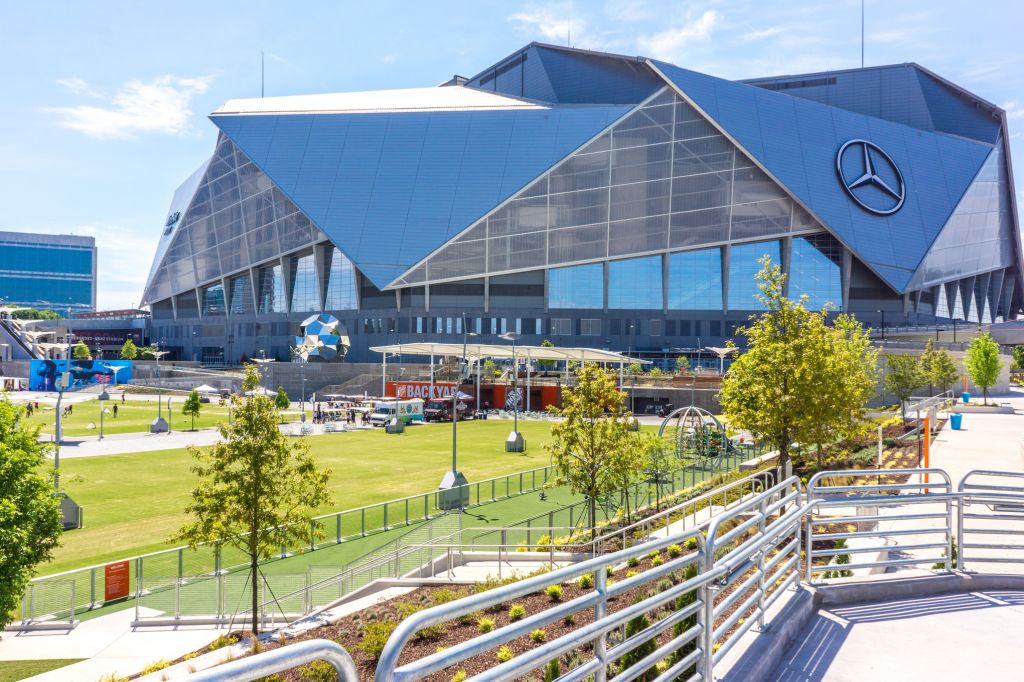 State Farm Arena
State Farm Arena is home to musical performances and Atlanta's NBA Atlanta Hawks. Tickets, no doubt, are way outside your budget. However, if your favorite artist is coming to Atlanta, chances are he or she will perform here. Now is the time to beg your parents.
Mercedes-Benz Stadium
Mercedes-Benz Stadium is the other big arena in town and another place where you might want to beg your parents for a ticket to see your favorite music group, the NFL's Atlanta Falcons or the MLS' Atlanta United FC.
To find out what's going on in Atlanta anytime, check our calendar of events.
Discover More
Get to know Atlanta, and discover the best things to do around the city.