Things to Do Near Georgia State University
Lucky you. You are a student at Georgia State University, which means you are located in downtown Atlanta. When you need a break from books, venture out into the city and find a few free or discounted things to do.
First, the Freebies
Centennial Olympic Park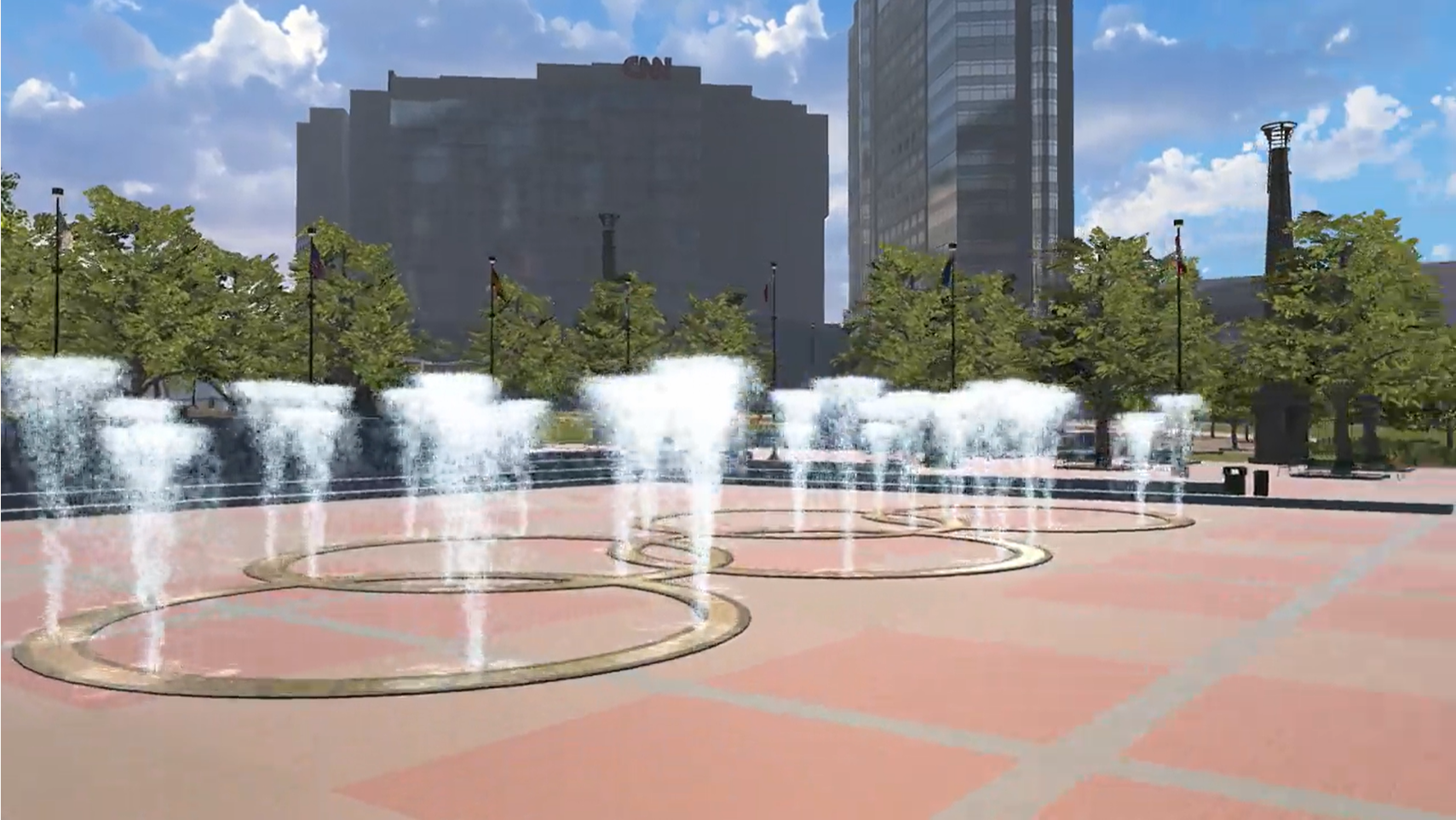 Centennial Olympic Park, smack in the middle of downtown Atlanta, is legacy from the 1996 Summer Olympics in Atlanta. The park is a wonderful place to go for a run, take a walk or just hang out with friends.
Woodruff Park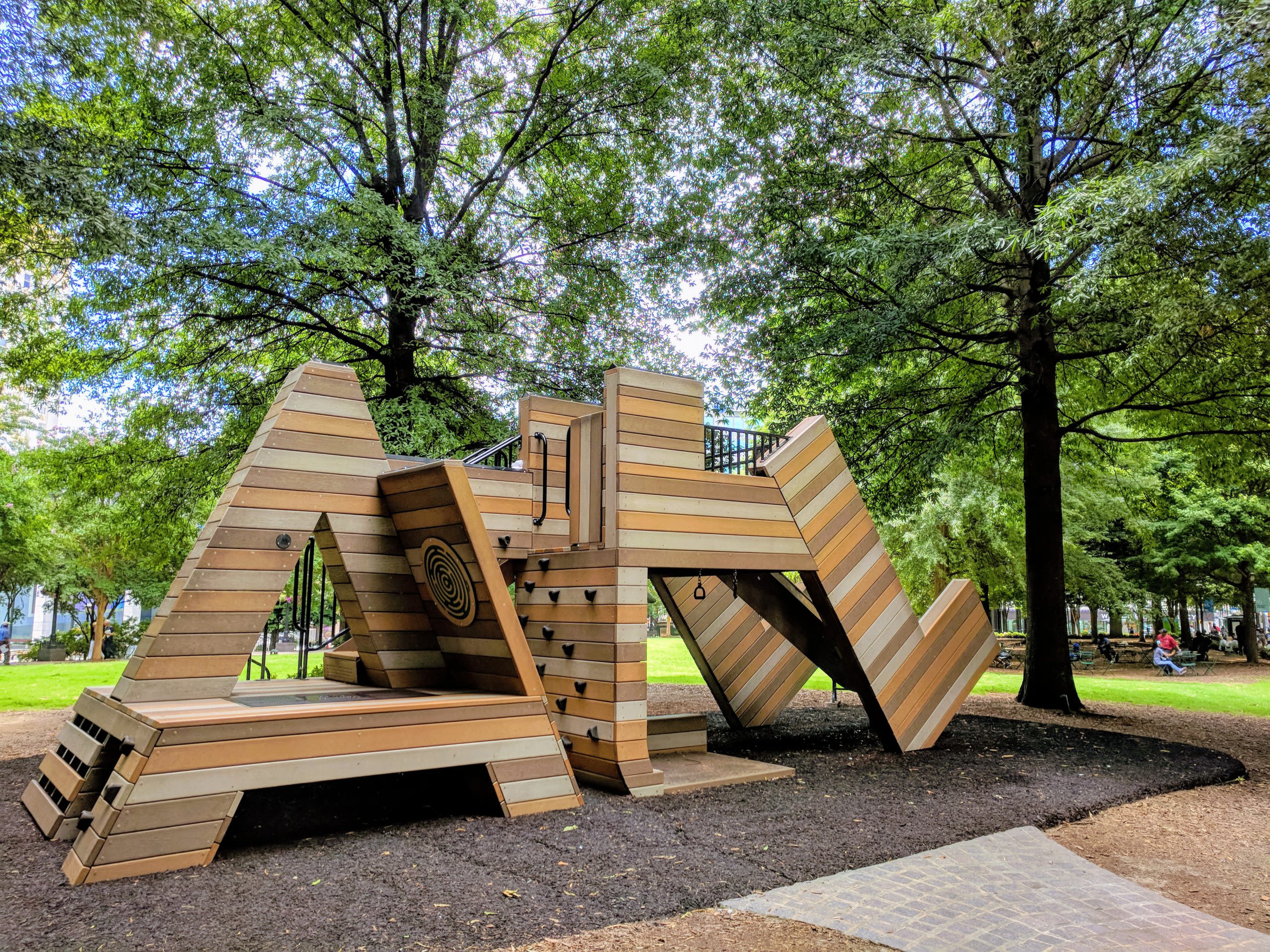 Woodruff Park is yet another Downtown park where you can enjoy down time in a green space. Go there and just chill. Bring a book to read by the fountains or enjoy the park's open-air reading room.
Little Five Points
Little Five Points is a neighborhood where you can spend money, but you don't have to. It's such a fun neighborhood that you'll love just walking around. Take a stroll through Junkman's Daughter, which has to be one of the quirkiest stores ever, anywhere.
Krog Street Tunnel
Krog Street Tunnel, is, to borrow a phrase from another era before you were born, just plain groovy. You'll see.
Ponce City Market
Ponce City Market, naturally, has plenty of shops and restaurants where you can spend money, but it isn't required. It's perfectly fine to walk around and enjoy the atmosphere.
Atlanta BeltLine
The Atlanta BeltLine is a great place to to for a walk or a ride if you have a bike. Get some exercise and fresh air. When you're done, all that calculus may make a little more sense.
Martin Luther King, Jr. National Historical Park
Martin Luther King, Jr. National Historical Park is a national park so it is free. Learn all about Dr. Martin Luther King Jr. Doesn't cost a penny.
Georgia Aquarium
Georgia Aquarium offers a birthday deal for Georgia residents (that doesn't mean if you are from out of state and live in Georgia because you are a student). Bring your state ID and get free admission on your birthday.
Tours
Hop into an Electric Car, Take a Food Walk, Learn about Civil Rights in the A
ATL-Cruzers Electric Car & Segway Tours help you experience the best of Atlanta. Take a break from studying and ride around Downtown in style while getting to know the city. If you are a foodie, try Atlanta Food Walks. You can feed your hunger while touring popular restaurants. History buff? You may like a Civil Rights Tour. Try DTours for a mix of Southern and urban culture. Sports fans should consider a behind-the-scenes tour of Mercedes-Benz Stadium, home of the Atlanta Falcons and Atlanta United. One more option is Welcome Walks USA, which enables you to take a digital walking tour via a mobile app.
Nearby Churches
Central Presbyterian Church is right across the street from the state capitol. Sunday service is at 11 a.m. St. Mark United Methodist Church is right on Peachtree Street and has three options for Sunday morning worship. Big Bethel AME Church is located on Atlanta's famous Auburn Avenue and offers several options for Sunday worship.
A Little Drama
Frequently, the Fox Theatre offers discount tickets to college students for exciting events such as Broadway shows. Investigate; you might get lucky. Dad's Garage Theatre Company welcomes volunteers. In exchange for non-paying work, you get free snacks, family-priced (aka cheap) drinks, quarterly volunteer events and quality time with the staff and performers.
Affordable
Atlanta Symphony Orchestra
The Atlanta Symphony Orchestra invites Georgia college students to enjoy up to 20 classical concerts (some restrictions apply) for $20 with the new ASO College Pass. All you need to sign up is a valid .edu email address. Once enrolled, you may redeem your tickets 48 hours in advance of a performance. Look for monthly reminders featuring all the eligible concerts.
Jimmy Carter Presidential Library & Museum
Admission to the Jimmy Carter Presidential Library & Museum is only $10 with your valid student ID, which is $2 less than the regular admission price. Among the many things to see is a replica of the Oval Office.
Want to know the best student discounts in Atlanta? Check out this guide. For more things to do in Atlanta, take a look at our calendar of events.
Discover More
Get to know Atlanta, and discover the best things to do around the city.