Things to Do for Spring Break in Atlanta
Published April 4, 2023
Last Updated April 5, 2023
Wondering what to do for Spring Break? Here's a great idea: Bring the family to Atlanta, where – we promise – you'll find a city full of fun things to do for the entire family. Our city is ranked among the top 5 spring break destinations for 2023 by German-based Sixt, a mobility services provider.
"Atlanta emerged as the No. 4 "hidden gem to add to your bucket list in 2023" (hidden, really?), while Downtown's Georgia Aquarium stood as the No. 4 most in-demand attraction this spring, sandwiched between the Lincoln Memorial (No. 3) and Asheville's Biltmore Estate," writes Urbanize Atlanta." According to Sixt's findings, Atlanta also ranked among the top 5 most Instagrammable spring destinations overall, which could help explain the recent outbreak of ubiquitous selfie sticks on the BeltLine."
CityPASS Saves 44% on Admission to Top Attractions
Start planning your Atlanta spring break trip by purchasing a CityPASS, which allows you to save 44% on admission to five of Atlanta's top attractions. And – bonus – CityPASS enables expedited entry in some cases. CityPASS tickets are valid for nine days beginning with the first day of use so you are free explore at your own pace. Here are the CityPASS attractions — for starters, you get tickets to these three attractions:
Georgia Aquarium
Not only is Georgia Aquarium the largest aquarium in the Western Hemisphere, this huge attraction was voted third in a list of the 50 best aquariums in the world by TourScanner, which noted that it is the only aquarium outside of Asia to house the colossal whale shark exhibit. Among animals to see are the whale sharks, beluga whales, African penguins, harbor seals and so many more water-loving critters.
World of Coca-Cola
World of Coca-Cola invites you to meet the Coca-Cola polar bear (and get a photo), journey to The Vault, which holds the secret formula for the soft drink, look back at Coca-Cola promotions through the years. See a small bottling operation. Visit Scent Discovery to learn about the relationship between scent and taste. In the Taste It room, sample Coca-Cola products from around the world. As you leave, browse the gift shop where there are souvenirs galore. Admission is always free for active, reserve and retired members of the U.S. military with proper ID.
Zoo Atlanta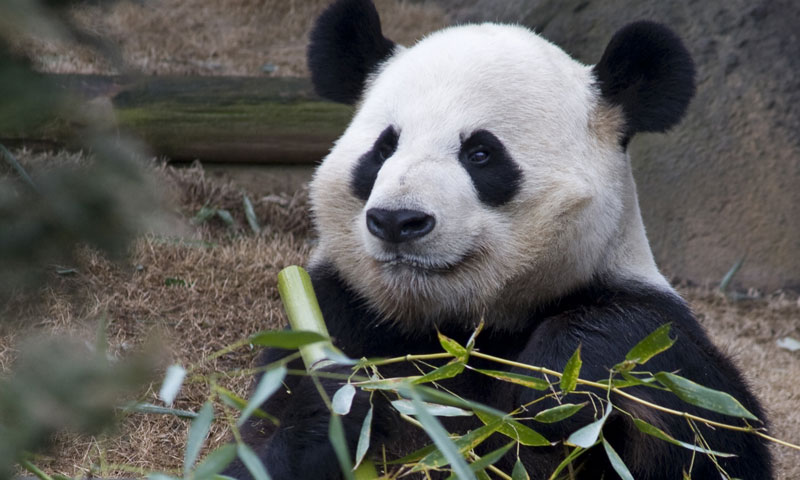 Zoo Atlanta, located in historic Grant Park, features animals from the African plains and Asian forests. See the nation's largest gorilla habitat or visit the playful pandas. Check out the Slimy, Scaly Spectacular to see reptiles and amphibians. The African Savanna is home to African elephants, giraffes, zebras, ostriches, warthogs, meerkats and Southern white rhinos.
Choose Two
In addition to those three attractions, you get to choose two from among: Fernbank Museum of Natural History, Chick-fil-A College Football Hall of Fame and the National Center for Civil and Human Rights
Fernbank Museum of Natural History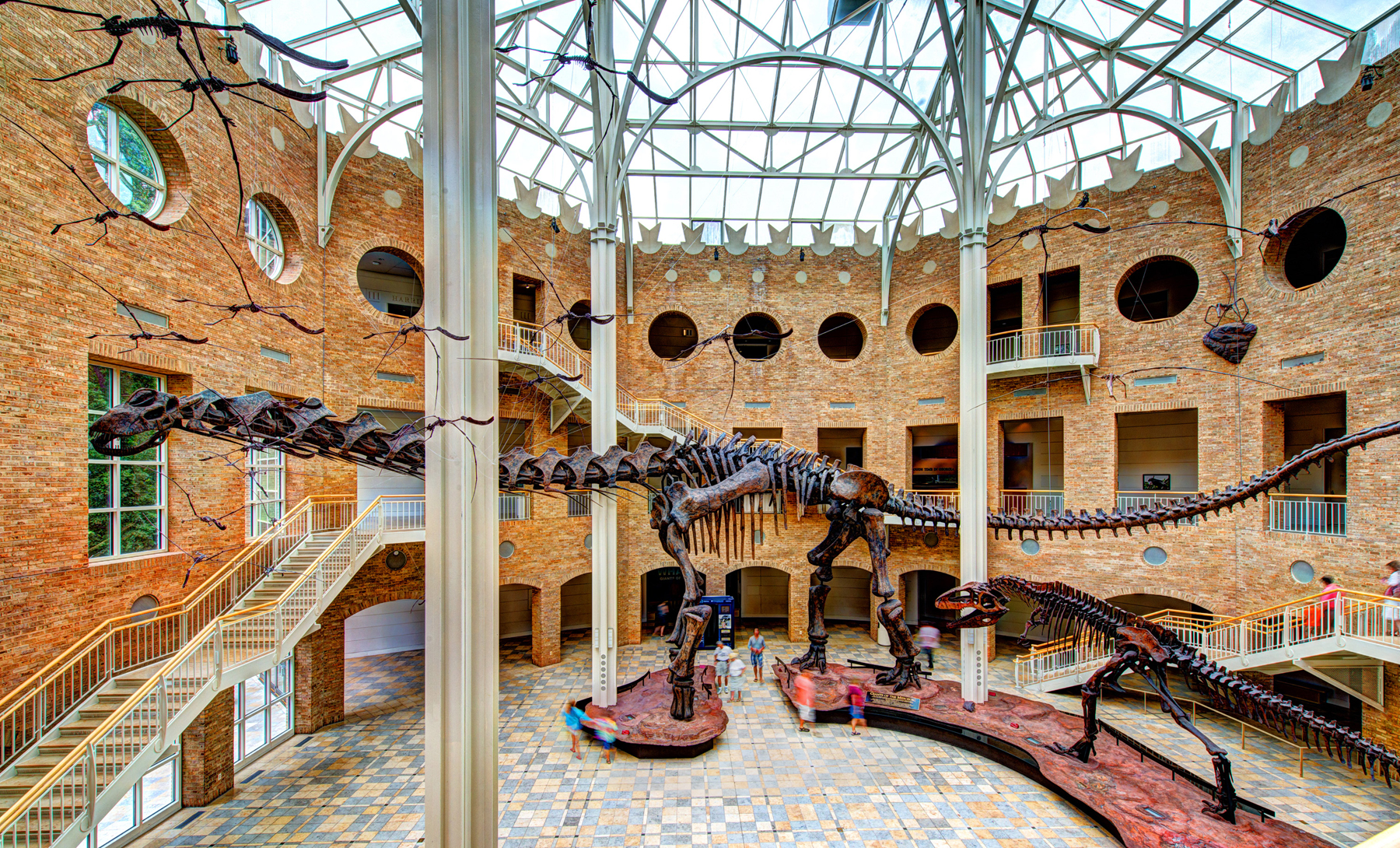 When you visit Fernbank Museum of Natural History, say hello to the world's largest dinosaurs. Science comes to life at Fernbank, both on the Giant Screen theater and in exhibits that explore, for example, our bodies, animal life and nature's superheroes.
Chick-fil-A College Football Hall of Fame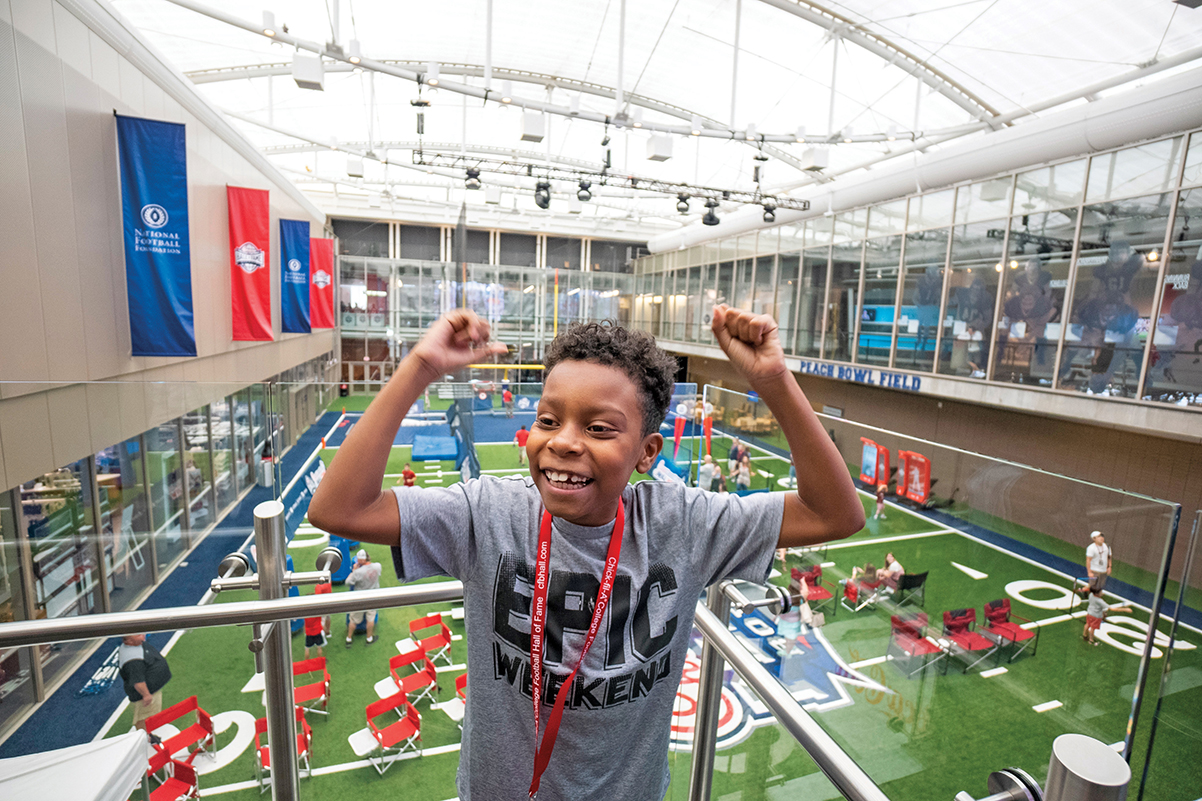 Chick-fil-A College Football Hall of Fame includes 45-yard football field, shrines to the sport's best players and coaches, a Helmet Wall and a skill zone where you can try your luck at kicking a field goal.
National Center for Civil and Human Rights
The National Center for Civil and Human Rights makes it possible to walk back in time to the tumultuous days of the American Civil Rights Movement, sit at a mock lunch counter and try to remain calm as angry voices shout insults over headphones. Meet the Freedom Riders and experience the historic March on Washington where Martin Luther King Jr. delivered his famous "I Have A Dream" speech. (After visiting this exhibit, you may be inspired to visit the nearby Martin Luther King, Jr. National Historical Park.)
Now that you've exhausted your CityPASS options, try some of the following ideas for family fun during spring break in Atlanta:
More Ways to Family Fun in Atlanta
Center for Puppetry Arts
The Center for Puppetry Arts is the largest organization in the country dedicated to puppetry. The center's puppet shows are magical, funny and heartwarming. While you're there, tour of the Worlds of Puppetry Museum where the Jim Henson Gallery explores the mind and legacy of this animator, inventor, filmmaker, screenwriter and puppeteer.
Children's Museum of Atlanta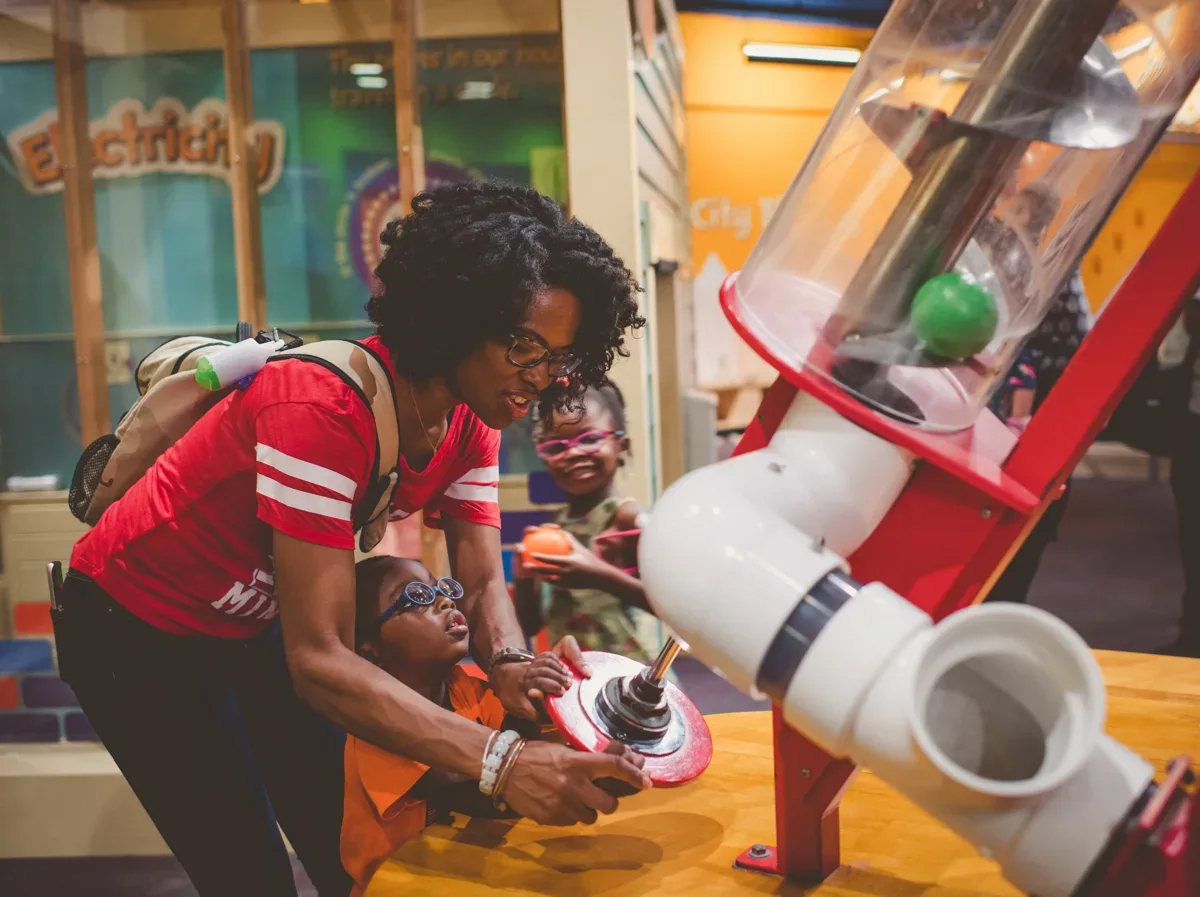 The Children's Museum of Atlanta enables children ages 0 to 8 to have fun while they learn through play about the arts, culture, engineering, math, health, literacy and so much more.
LEGO Discovery Center
North America's first next-generation LEGO Discovery Center opened at Atlanta's Phipps Plaza on March 31, 2023. Children may blast into the new Spaceship Build & Scan where they will see their LEGO rocket fly into outer space. Little ones may visit DUPLO Park where they can hop aboard a carousel. Another option is to join the master model builder and learn how to build the fastest race car.
Six Flags Over Georgia
Six Flags Over Georgia is the largest regional theme park in the Southeast, bringing you more than 40 rides including 11 roller coasters and three children's areas plus a water park.
Take a Tour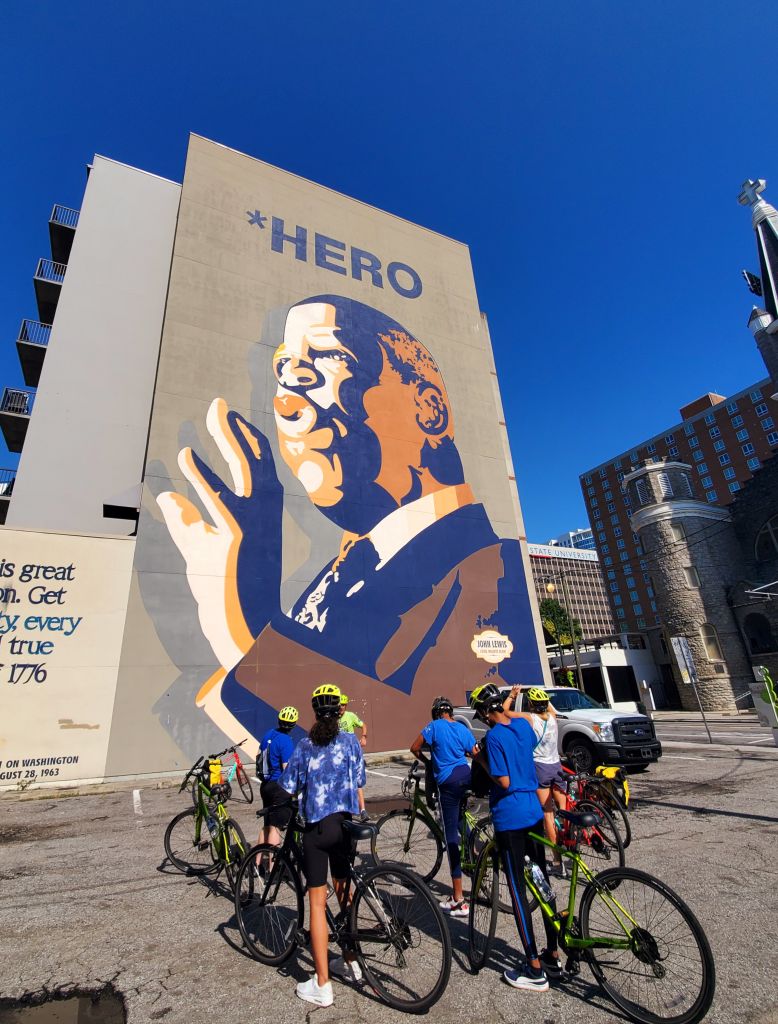 In addition to all of the above, you can take the family on a tour. Choose a food tour, civil rights tour, bicycle tour or Segway tour.
If you have high-school age kids, consider taking a self-tour of a college campus. Close-in campuses include Atlanta University Center — Clark Atlanta University, Morehouse College, Morehouse School of Medicine and Spelman College; Georgia State University; Emory University; Agnes Scott College; and Georgia Tech. A little further out are Kennesaw State University, Clayton State University and Oglethorpe University.
Finally, if you have time to spare, take a walk along the Atlanta BeltLine, stroll and relax in Centennial Olympic Park and grab a hot dog and fries at every kid's favorite, The Varsity, the world's largest drive-in restaurant. Yes, there are car hops.
Just in case we didn't give you enough options, here are 50 fun things to do in Atlanta.
Discover More
Get to know Atlanta, and discover the best things to do around the city.