Cool Things to Do in March in Atlanta
The temps are warming and spring flowers are popping up all over the city. It's time to get out and see what's going on around Atlanta. Here are a few cool suggestions.
Enjoy a Night at the Theater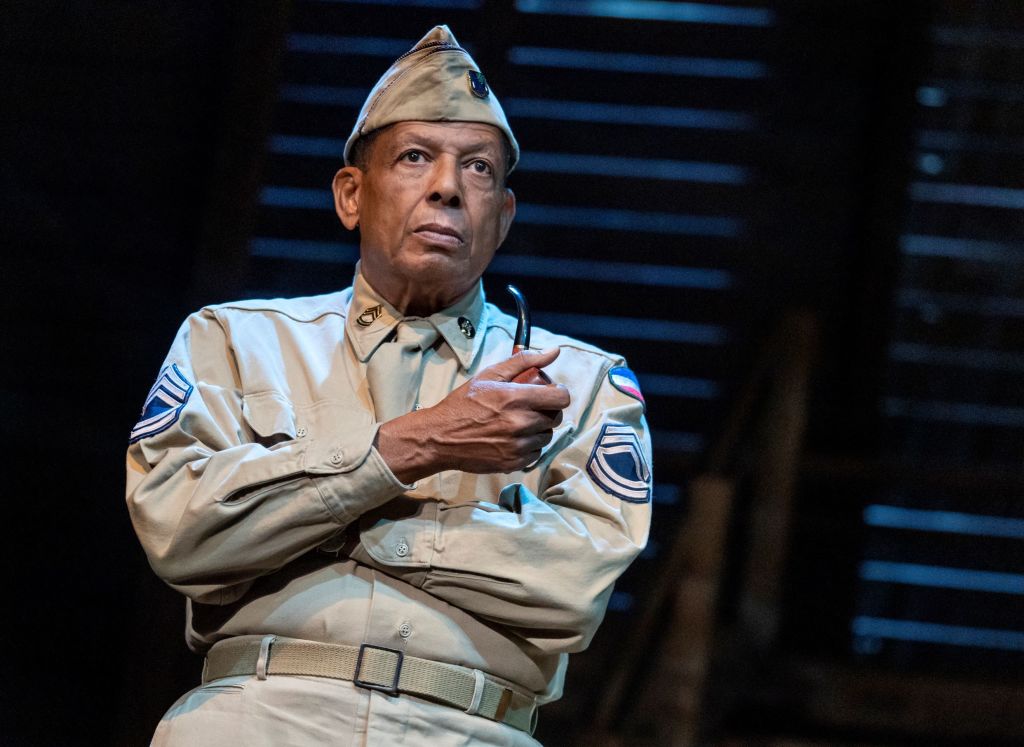 Atlanta has a variety of theaters and there truly is something for everyone. If Broadway is your preference, make sure to get tickets for "A Soldier's Play," the 1982 Pulitzer Prize-winning play by Charles Fuller at the Fabulous Fox Theatre. Part of Regions Bank Broadway, the play is directed by Kenny Leon, the Tony Award winner who got his start in Atlanta.
Speaking of Kenny Leon, his Atlanta theater company, True Colors Theatre, is kicking off its 20th anniversary celebration with the world premiere of "GoodBadPeople" at the Southwest Arts Center. The play explores race and class after a well-to-do family deals with the emotional trauma of their son's death.
Over at Horizon Theatre, "Kim's Convenience" runs from March 3 through April 2. This comedic play that launched the popular Netflix series centers on a Korean-Canadian family living in an up-and-coming Toronto neighborhood.
"Pericles, Prince of Tyre" will entertain at the Shakespeare Tavern Playhouse starting March 11.
Let the Music Move your Feet
The Atlanta Salsa & Bachata Festival will find Atlanta dancing March 9-13 at the Sheraton Atlanta Hotel. There will be top dancers including Jorge Y Maria and Azael and Sindi as well as more than 50 workshops, 20 world-class dance instructors and three days of parties, workshops and, yes, dancing.
Dinner With a View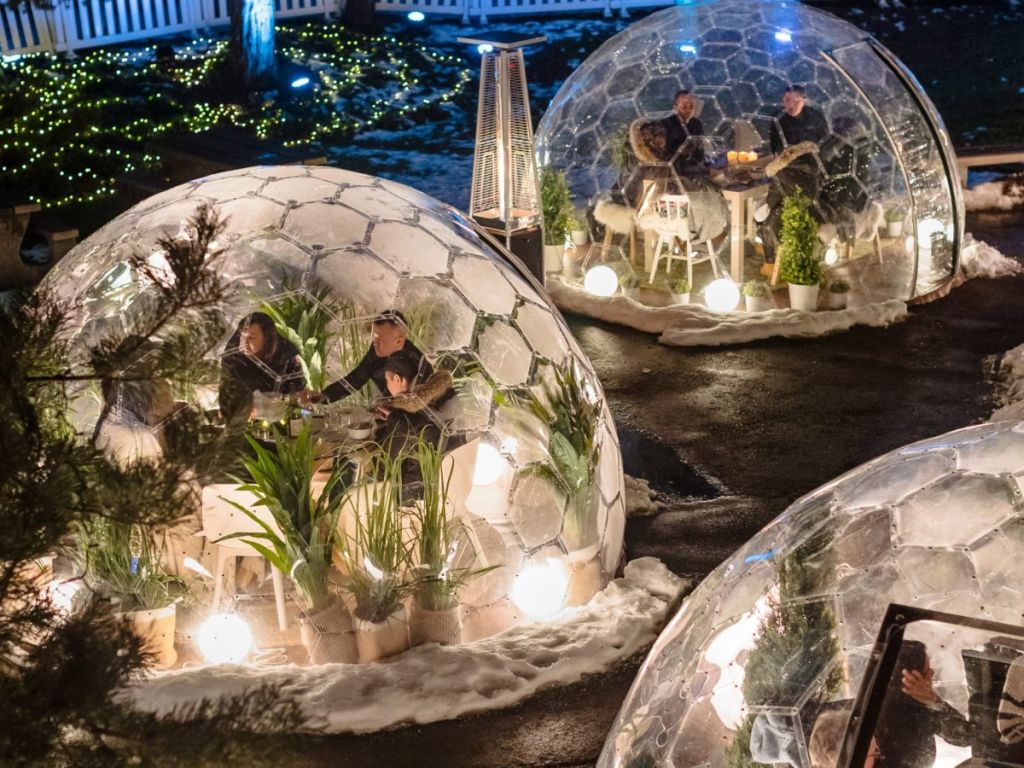 Dinner With a View, a pop-up experience, is coming to Atlanta and offering guests a new perspective on outdoor dining. Dine in a private, climate-controlled clear and framed geodesic dome with incredible views of Piedmont Park in Midtown. Enjoy a three-course menu crafted by an award-winning celebrity chef. Each dome gets its inspiration from different regions of the earth and are transformed into terrariums with distinct terrains. It could be tundra, tropical, grasslands or boreal forest.
Smell the Roses — or the Orchids
The Atlanta Botanical Garden is blooming with all sorts of plants but Orchid Daze, which takes place through April 9, is the time to enjoy thousands of beautiful fragrant orchids on display at the Fuqua Orchid Center's annual exhibition. Also on exhibit are murals by three Southeastern artists created especially for the garden's annual orchid exhibition.
It's a Blast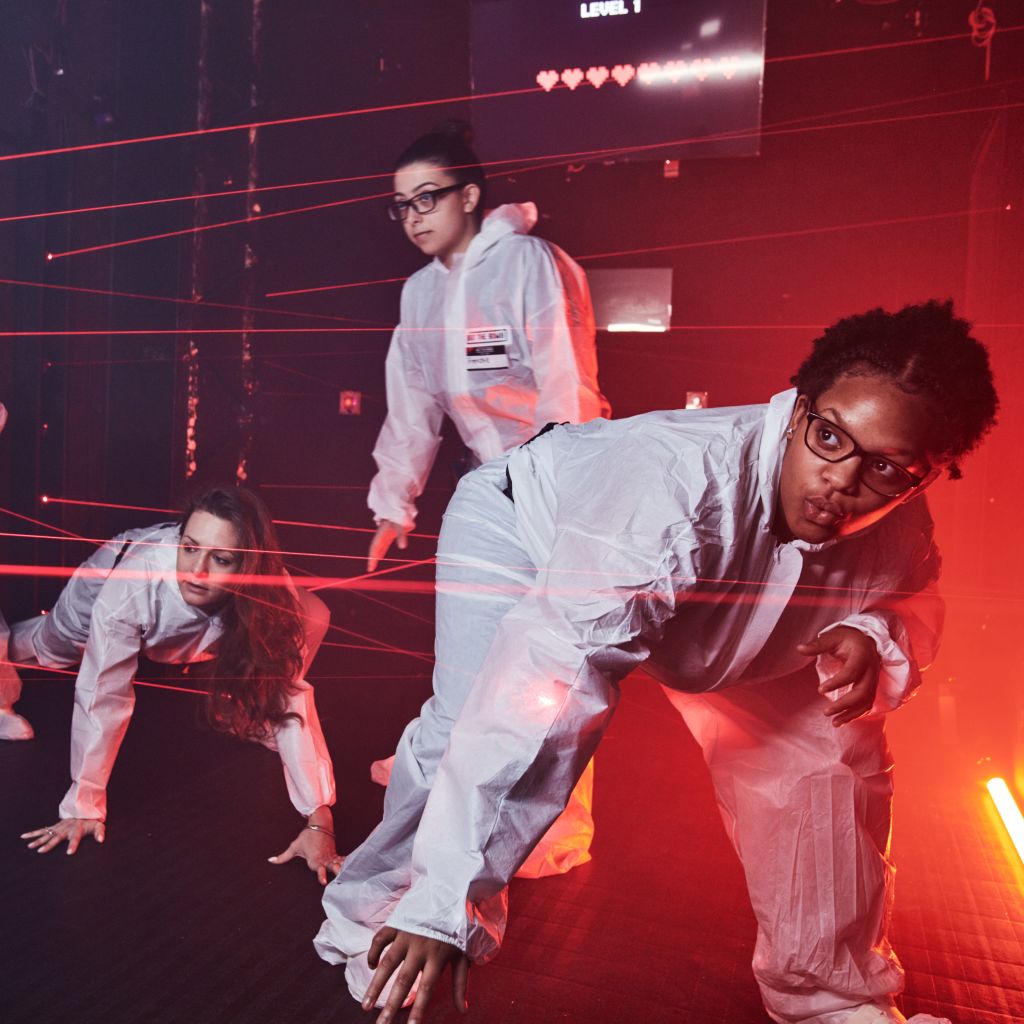 Slip into rea- life video games at Beat The Bomb, the next generation of immersive group entertainment. Choose from one-hour Missions, where you suit up in hazmat gear, dodge lasers and crack codes to Beat The Bomb. Each room deploys a different game built to test the team's communication, collaboration and coordination. As the team advances through levels, they earn time on their Bomb Clock. In the fifth and final Bomb Room, the team must disarm the world's largest paint bomb before their clock runs out – or else get blasted with glowing neon paint. At the end of the Mission, each group can take photos and record TikTok videos. There are also four Game Bays, 150-square-foot private immersive arcade lounges where teams can kick back, eat, drink and play from a library of on-demand mini-games.
Wonderful World of Science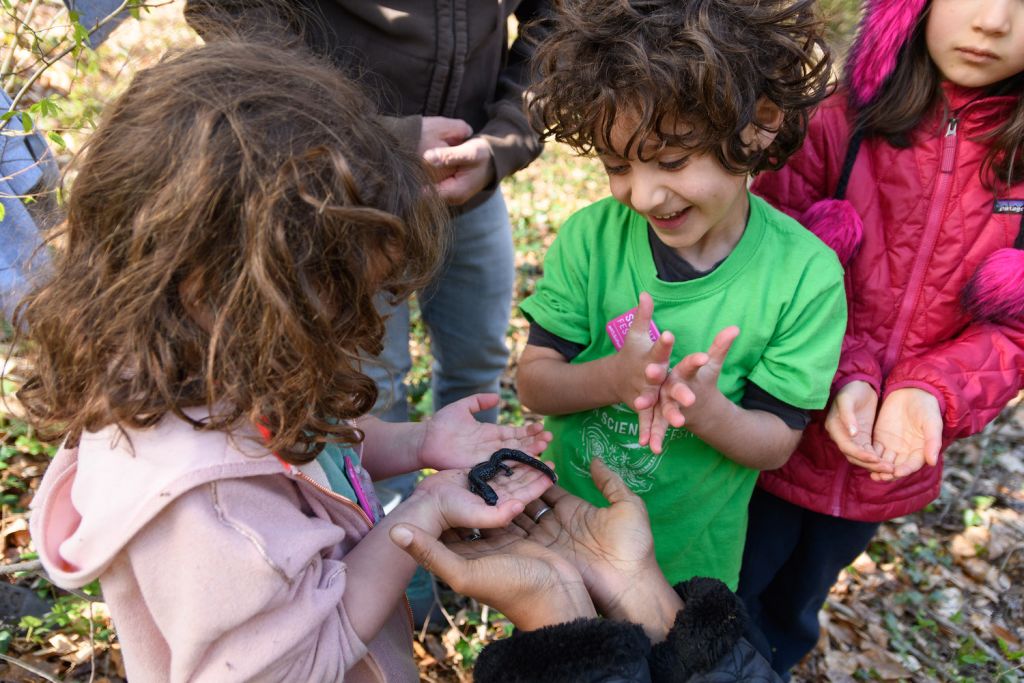 Find some slugs, meet awesome robots and learn about the fastest aircraft in the world at the Atlanta Science Festival taking place in Piedmont Park and all around metro Atlanta. Presented by Delta Air Lines, the festival takes place March 10-25 and is fun for all ages. For instance there are geocaching adventure hunts, super heroes science day, build a sustainable Lego city and check out the stars. It's a great family activity.
It's Hot, Really Hot
Heritage Fire Atlanta will provide an outdoor culinary experience that brings together local chefs and memorable brands for a live fire celebration. With more than 20 participants, attendees get an all-inclusive feast while enjoying the benefits of an open flame. Among those participating will be chefs from the Iberian Pig, Rodney Scott's BB, Grana and the Woodall.
Going Green
Trust us, there are plenty of bar crawls and celebrations in the city's Irish (and not-so-Irish pubs and bars) but the big St. Patrick's celebration is not a crawl but a march. Yes, the St. Patrick's Parade will march down Peachtree Street March 11 with more than 2,000 Irish dancers, musicians, balloons and floats. Showtime: noon.
Brunch a Bunch
The Atlanta Brunch Fest takes place March 4 and March 11 at 241 Twentieth St., and will feature more than 50 restaurants offering delicious brunch bites as well as mimosas, bloody Marys and punch. In addition there will be a local cover band as well as DJ Qtip. Among those participating will be Atlanta Seafood Company, Biscuits 'n Brunch, and Gocha's Breakfast Bar.
Get your Ink On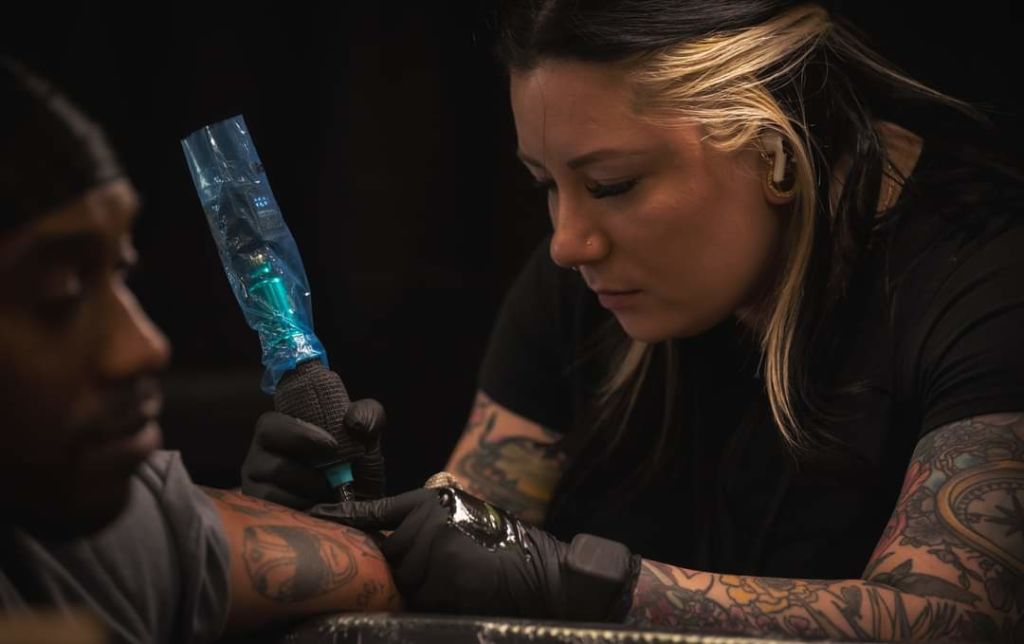 The sixth annual Atlanta Tattoo Arts Festival will take place March 10-12 at AmericasMart. Check out the latest in body art with artists and vendors such as Alena Petunia, Alex Castellaw and "Morbid" Mark Dalton. Enjoy tattoo contests, entertainment, seminars and even get a tattoo
Purim Under the Sea
The Atlanta Jewish Life Festival presents Purim Under the Sea March 5 at Georgia Aquarium. It is a community day of music, a Purim costume content, Kosher food and networking. Tickets include free admission to the aquarium.
Persian New Year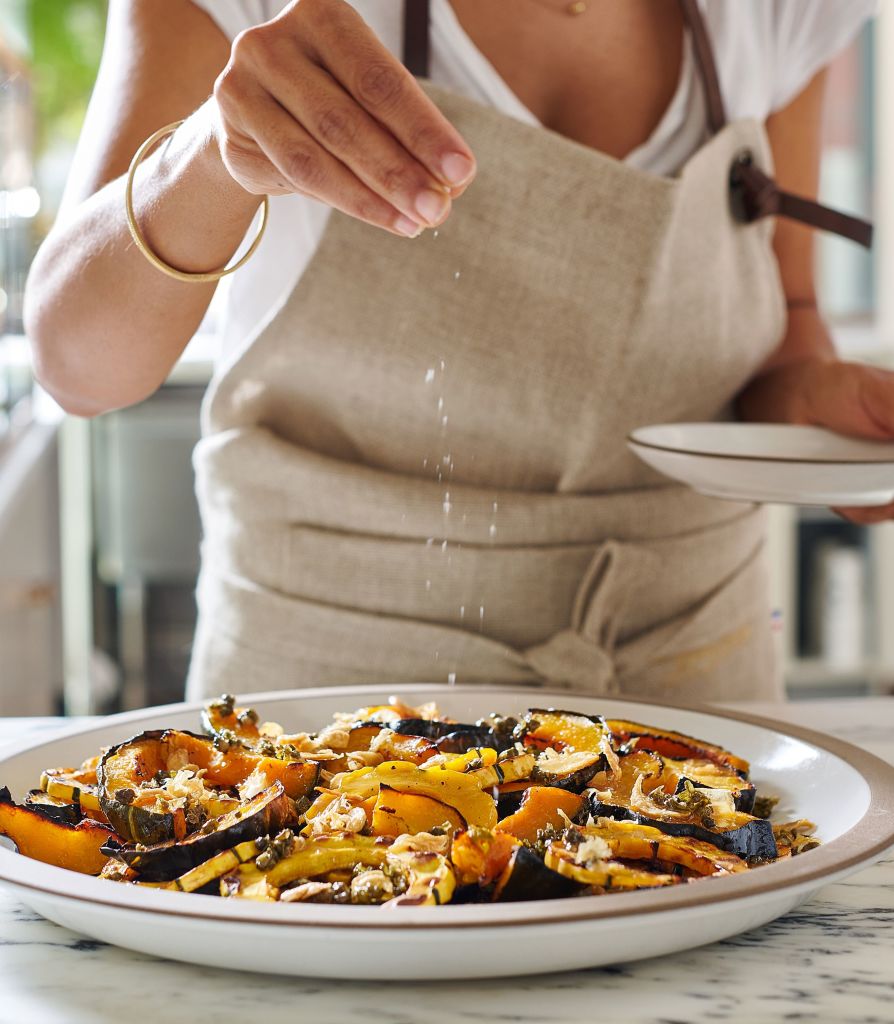 Le Bon Nosh will present a special Persian table scape for the Persian New Year. Starting March 17 and running through March 22, Chef Forough Vakili will offer a traditional Persian fish dish during dinner service. The dish is striped bass with herb rice (basmati rice, saffron, parsley, dill and leek). Chef and owner Vakili opened Le Bon Nosh in fall 2021 with the goal of creating a space that celebrates the simplicity of good food and warm hospitality with French-inspired fare. Come celebrate the Persian New Year in this Buckhead eatery.
Auto Show
The 41st annual Atlanta International Auto Show will take place March 23-26 at the Georgia World Congress Center. Drive the latest models and learn about the latest automotive trends.
For more things to do in Atlanta, check our calendar of events.
Discover More
Get to know Atlanta, and discover the best things to do around the city.