Cool, Funky Neighborhood: East Atlanta Village

Like all of Atlanta's unique neighborhoods, East Atlanta Village (EAV for short) is like stepping into another world. The pocket neighborhood off of Interstate 20 drives home the village namesake offering a small, hometown vibe with locally owned restaurants, boutiques, eye-catching art and live music venues. Yes, it takes a village — literally. From tattooed hipsters and baristas to moody musicians and entrepreneurs, EAV's funky vibes are a direct reflection of the diverse and creative inhabitants who call it home. Let's discover the cool and eclectic neighborhood that is East Atlanta Village.
Locals' Favorite East Atlanta Village Restaurants and Bars
When it comes to dining, East Atlanta Village is at the intersection of global dining, Southern eats and distinct neighborhood bars. And they're all worth exploring. Take Argosy, housing a massive selection of craft beers and elevated bar foods; or spots like Midway Pub for serious burgers and Irish pub; and The Elder Tree Public House for fish and chips with prime views of Atlanta United on every television. And Far East cuisine isn't that far away in the village. Oh, and you haven't had fried chicken until you've had the Korean take at Gaja, and don't even get us started about the pho at So Ba and the amazing multicultural dishes at dining hall We Suki Suki. Yum! Barbacoa goat and fried catfish tacos will have you singing the praises of Holy Taco, while late-night eats abound at mainstay and restaurant industry haunt, Octopus Bar. Mornings get off to their best start with a hot cup of java at Joe's East Atlanta Coffee Shop.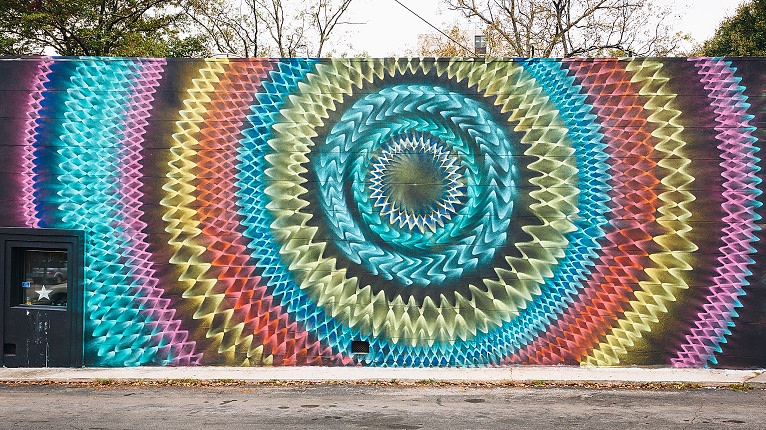 Hip Retro Shops in EAV You Won't Find Elsewhere
Neighborhood shops and boutiques in EAV house curated selections of merchandise you're not likely to find anywhere else, which makes it a prime destination for lovers of retro style and for modern hipsters. You could wander for hours through all the finds of art, decor and locally made furniture at Kaboodle. Or deck out your closet with retro-style leather jackets and chic bohemian couture at Kiwi Vintage. Maybe '80s- and '90s-era sportswear is more your thing. Perhaps you love a good Starter jacket. Then Versus ATL has the throwback jerseys and kicks you're looking for.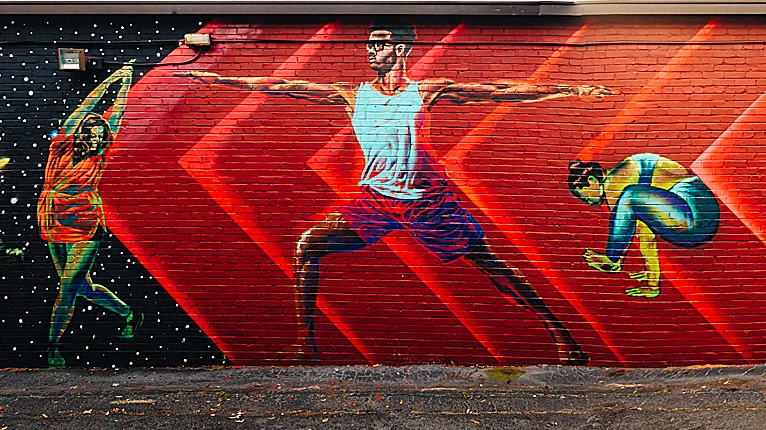 Eye-catching Art Covers East Atlanta Village Like a Canvas
East Atlanta Village is thoughtful, vibrant and bursting with talented creatives realizing their vision through a variety of mediums. Such a colorful neighborhood is best seen through the lens of the art that covers it from every angle. Whether it's with murals introduced to the community by Living Walls and the Outerspace Project that are easily seen rolling down Flat Shoals Avenue or with art hidden away in alleys and parking lots like ancient hieroglyphics, artists like Fefe Talavera, Lotus Eaters Club, sQuishiepuss, Occasional Superstar and countless others use East Atlanta Village as their canvas. Speaking of unusual canvases, Vintage ATL, a custom framing shop, uses its AC Box Hole Gallery as a compact art exhibition that rotates artists' work on a monthly basis.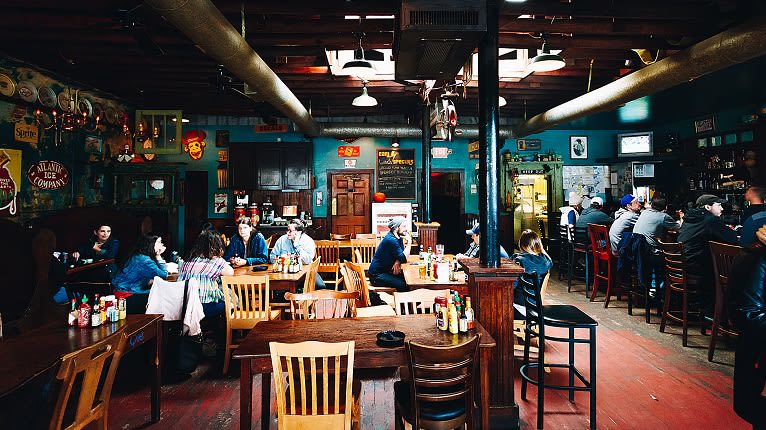 A Music Flavor for Everyone in EAV
Well-known acts like Mastodon, The Black Lips and CLAVVS have cut their teeth on the East Atlanta Village music scene creating their unique sounds with a cache of up-and-coming artists putting in work nightly to have their time in the limelight. And there's a flavor for everyone. If alternative rock is your thing, The EARL has just lineup to get your head banging. Looking for genre-bending tunes that defy classification? Then 529 is your spot. In search for who's next in hip-hop and R&B? Pay a visit to Union EAV and Ten ATL. And if you want a nonstop dancing destination where sweat, fog machines and suds could be in your near future, then perfect your moves and get the party started at Mary's, Graveyard Tavern and The Basement.
Quirky Events in East Atlanta Village
East Atlanta Village wouldn't be the quirky neighborhood it is without unique events that allow its community and visitors to unite in a familiar setting. You can pack the brews on at the yearly East Atlanta Craft Beer Festival, explore local makers crafting everything from art to produce at the East Atlanta Village Farmers Market or see Civil War reenactments at B*ATL every third Saturday of the month. Weird, right? But EAV's crowning jewel of events has got to be the East Atlanta Strut. It's hard to describe, but the Strut is an EAV institution that welcomes thousands to the East Atlanta streets to do as the name says, "strut" their stuff with live music, themed parades, art installations, eats and just all-around weirdness highlighting what makes the neighborhood special.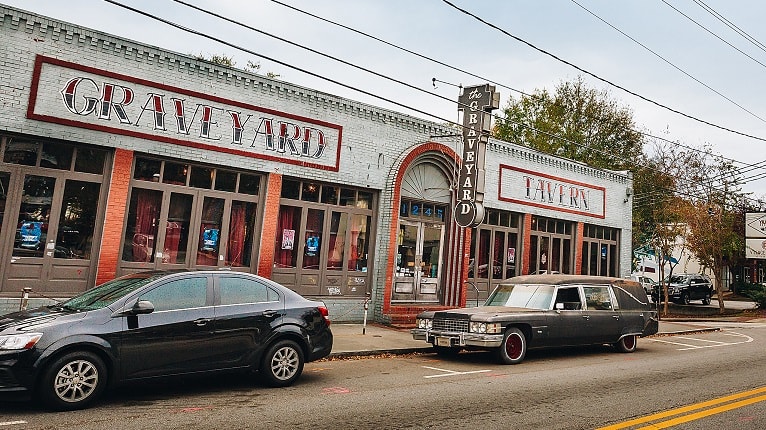 We wouldn't have it any other way.
Discover More
Get to know Atlanta, and discover the best things to do around the city.