Tap Into Atlanta's Wellness Options for Your Attendees
The demand for wellness integration into meetings and events can be difficult for planners to meet. Thankfully, Atlanta doesn't disappoint. Here are just a few great escapes in nature, food and even accommodations.
Explore the "City in the Forest" on Atlanta BeltLine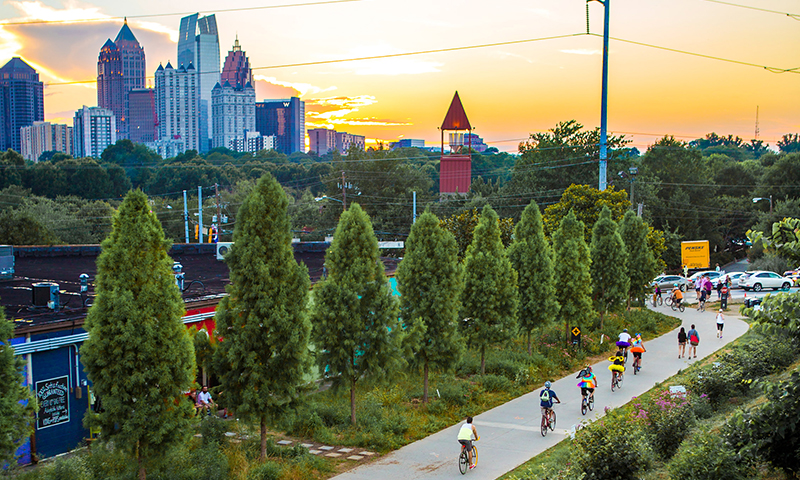 Unlike a lot of major cities, Atlanta is uncommonly lush, with trees and charming nature. A healthy and fun way for attendees to get a feel for this unique mashup is to explore the Atlanta BeltLine (within a few miles of Downtown).
The once-industrial railroad has been transformed into a 22-mile-long pedestrian path that connects the city's in-town neighborhoods and attractions. The art series, from music and performance to enlivening murals, is a dash of cultural color for the mind. Free fitness classes run throughout the year, giving attendees the chance to stay active while meeting in the city. And dozens of restaurants like Terrace Bistro and Lounge, TWO Urban Licks, and Barcelona Wine Bar are nestled right on the BeltLine, offering private event spaces with a different kind of atmosphere.
More Than Just Peaches: Farm-to-Table Dining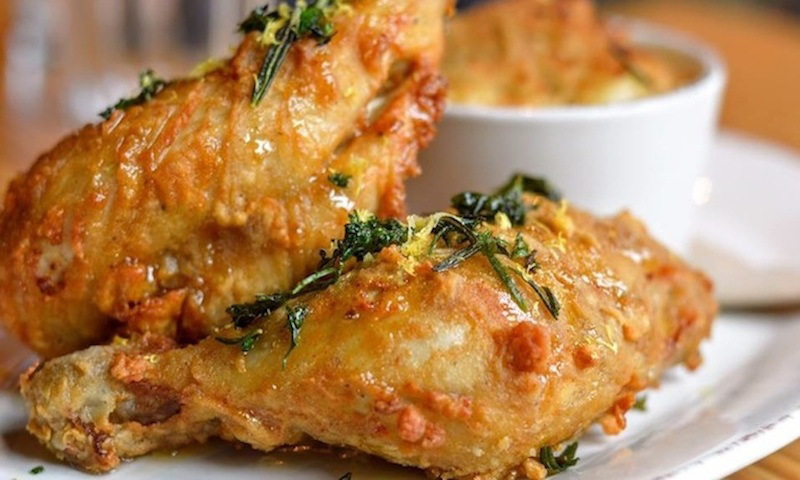 Georgia's unique climate creates a diverse agricultural portfolio. Local farms supply Atlanta's expansive collection of farm-to-table restaurants.
Downtown, seasonal local cuisine is paired with a stunning view of the skyline at Sun Dial Restaurant—located inside The Westin Peachtree Plaza. For a more modernist vibe, Empire State South is the place to go in Midtown. Touting a James Beard Award, the inventive contemporary American dishes are all locally sourced and regionally inspired. Attendees can also venture to Buckhead for the very trendy and tasty Local Three, which specializes in Gulf fish and distilleries from down the street.
Wellness Starts in the Home Hotel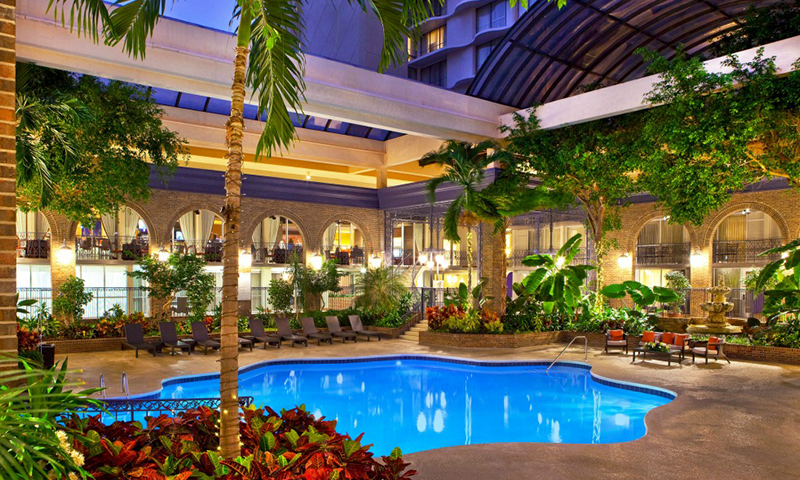 Atlanta hotels have a particular focus on wellness. Attendees can bask in spa indulgence, continue or start a fitness regimen or relax poolside and unwind.
At Ellis Hotel, guests can keep up with training or try something new with state of the art equipment like spin cycles, an FTS Glide machine and a nice collection of Bosu balls. If unwinding is the goal, W Atlanta Downtown is a lush hideaway with a luxurious spa and an urban getaway in the form of a rooftop pool—where swimming amongst the skyscrapers is coupled with craft cocktails (for extra relaxation).
Need more wellness options? Contact the team today or submit an RFP to start changing the way you do meetings!
Discover More
Get to know Atlanta, and discover the best things to do around the city.