Love Drug
Mixologist: Kellie Thorn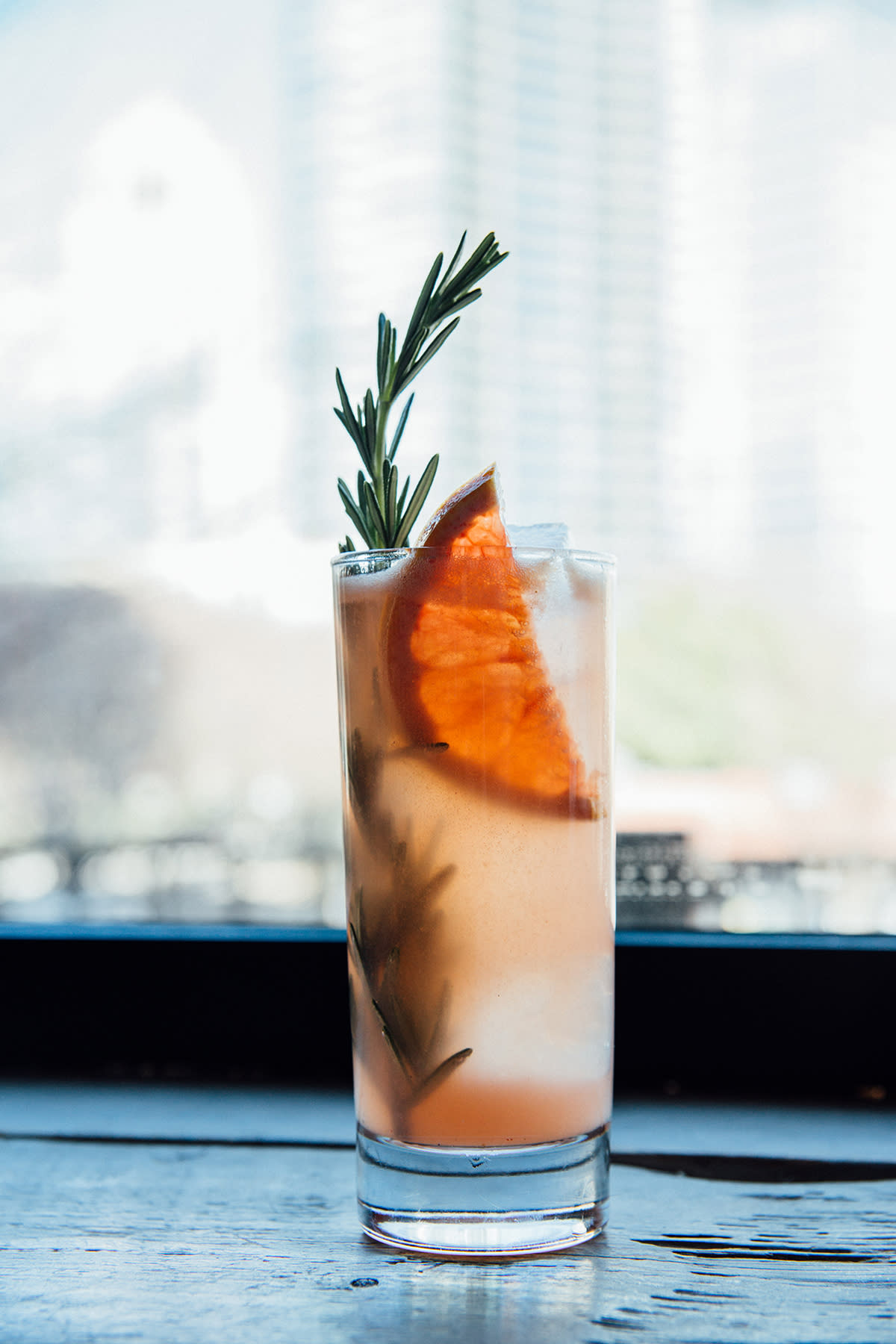 Pink Peppercorn and Grapefruit Cordial
500 grams fresh grapefruit juice strained
1 cup pink peppercorns
500 grams organic sugar
6 whole grapefruits for zesting
2 whole limes for zesting
In a saucepan toast peppercorns, then use a muddler to crack them. Add juice and bring to a simmer. Using a microplane, zest the rind of 6 grapefruits and 2 limes. Add zested rinds into the pot as it simmers. Stir, and add sugar. Stir until dissolved. Take off heat and allow to steep until cool. Strain off solids and bottle.
Love Drug
1.5 oz St. George Terroir Gin
.75 oz pink peppercorn and grapefruit cordial
.75 oz lime juice
.5 oz St. George Bruto Americano
dash of Scrappy's grapefruit bitters
rosemary sprig
Combine all ingredients in tin and shake with ice. Strain over fresh ice in a chilled collins glass. Top with soda water. Gently stir to combine. Garnish with a rosemary sprig and a grapefruit slice.
Discover More
Get to know Atlanta, and discover the best things to do around the city.