Where to Get the Best Valentine's Day-Themed Cocktails in Atlanta
Running late on Valentine's Day ideas? What better way to celebrate the romantic day than starting your dinner with a specialty craft cocktail that adds extra charm to your date night?
Bistro Niko
Bistro Niko pulls out all the stops to impress your Valentine. This bustling gem serves classic French bistro fare in an intimate setting. Elevate your dining experience with a seasonal cocktails for Valentine's Day. If you enjoy coffee-based drinks, the "Espresso Love" cocktail is a must.
Blind Cupid
The Blind Pig Parlour is no amateur when it comes to pop-ups. The Instagrammable Blind Cupid is back for this love-filled celebration and offers a menu of sweet cocktails. Looking to spice up the night? Try the "Some Like it Hot" cocktail for sips filled with red jalapeno-infused Bacardi, mint, prickly pear and lemon juice.
Sister at Hotel Colee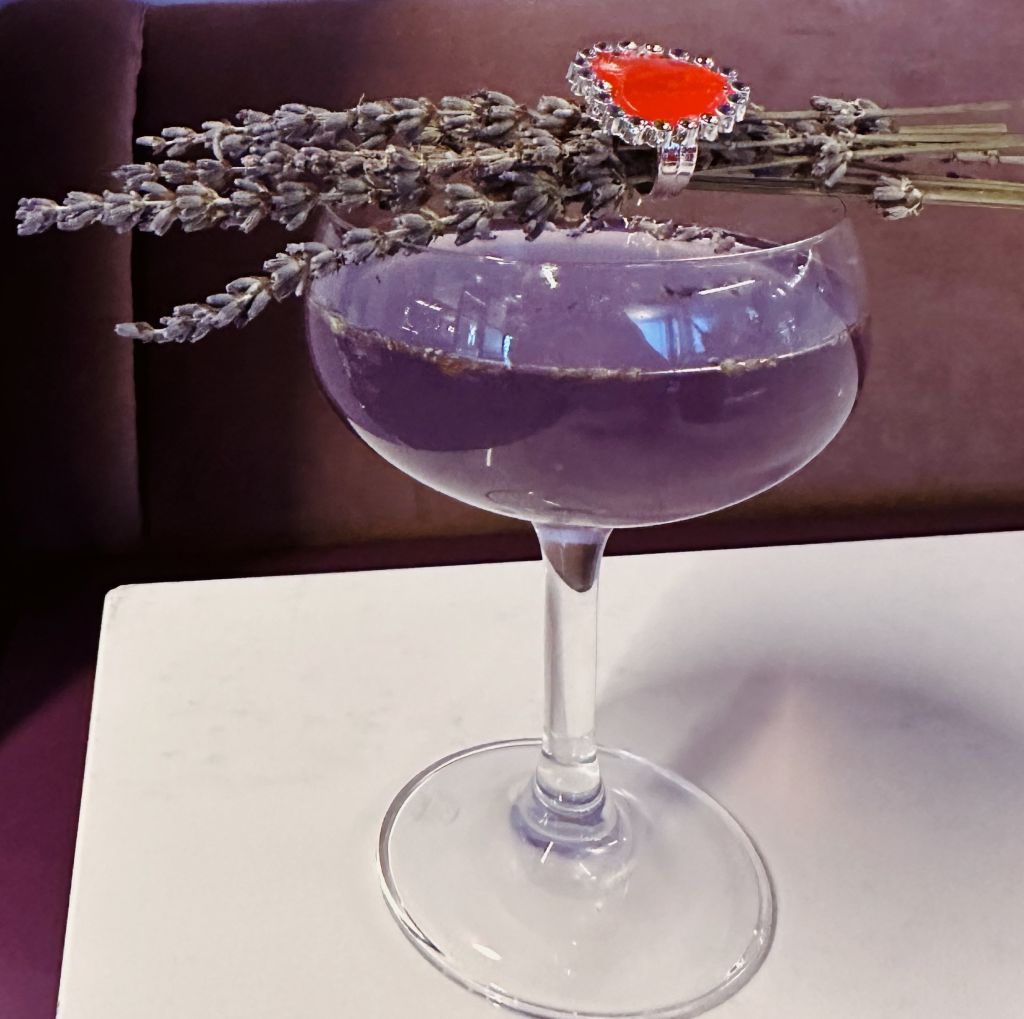 Sister Restaurant at Hotel Colee announced Beyonce-themed cocktails to get everyone in the Valentine's Day mood for the month of February. Enjoy stunning cocktails with names that pay homage to Queen Bey. Try Blue if you're into bourbon, simple syrup, blueberries and a smoky finish with sage. Crazy in Love is constructed with raspy beets and topped with a sweet message. Single Ladies (Put a Ring on it) is a must for gin lovers and is decorated with a bouquet of lavender held together by a ring.
Kimpton Shane Hotel
Love is in the air at The Kimpton Shane Hotel. Head to the intimate bar for a special cocktail made with love before grabbing a bite to eat. If the sweet Valentine's Day cocktail isn't enough you can dine on the Valentine's Day three-course prix fixe dinner.
Pricci
Pricci brings a vibrant taste to upscale dining. The exciting bar scene adds a nice touch as you enjoy traditional Italian entrees and Valentines Day-inspired sips. Try the Cherry Armour, made with champagne rosé, Grand Marnier, Amarena cherries and cherry bitters. The Strawberries & Cream is perfect if you're looking for a lovely dessert-inspired cocktail.
Find Outside-the-Box Valentine's Day Ideas, Budget-Friendly Things to Do for Valentine's Day and the Sweetest Gift Ideas for Valentine's Day. Discover Where to go for Dinner and Dancing in Atlanta.
Discover More
Get to know Atlanta, and discover the best things to do around the city.