Sunday Biscuits
Table bread
makes 24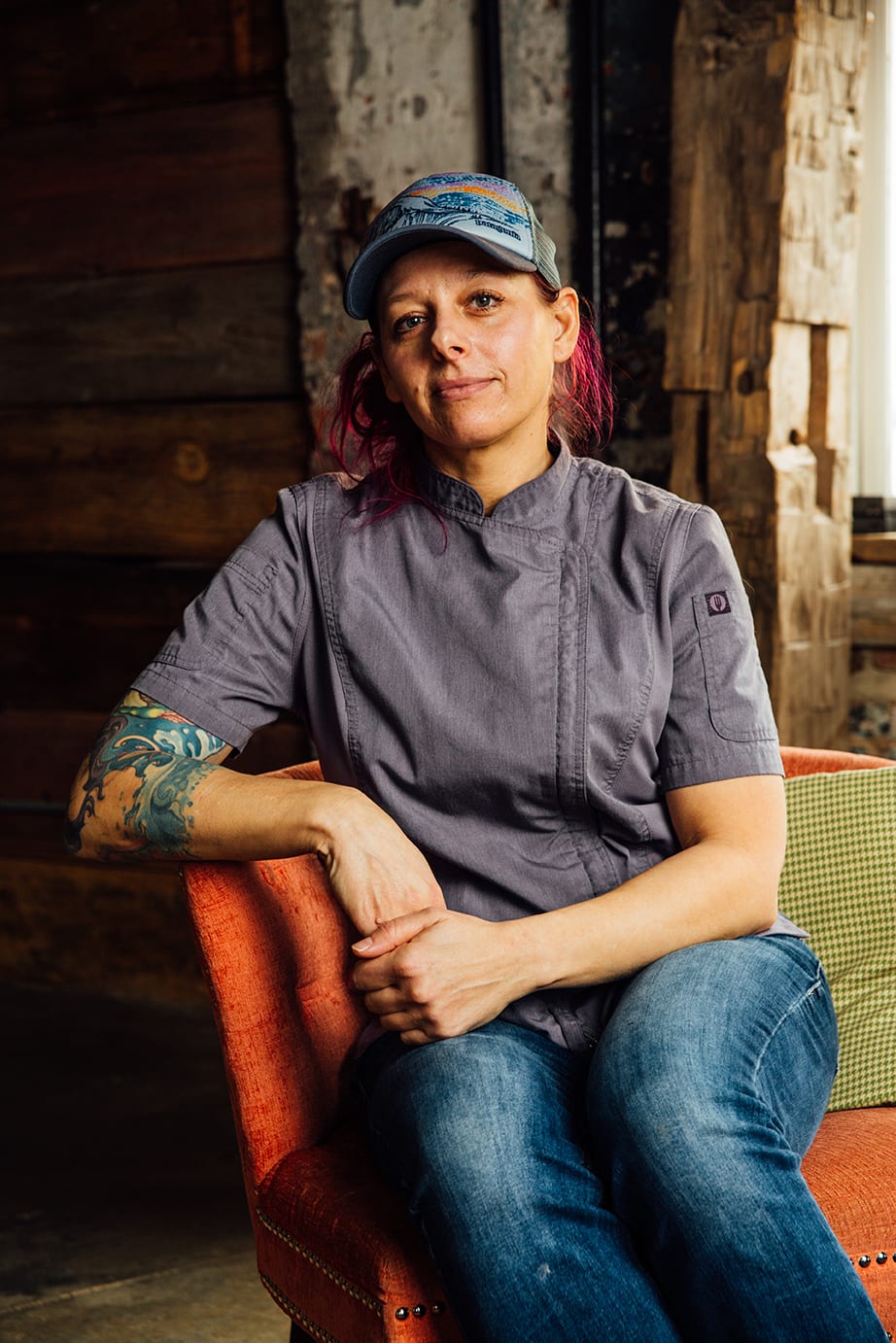 Biscuits
2½ lbs AP flour
1 oz salt
4½ oz sugar
3 oz baking powder
1 lb butter
1 qt (4 cups) buttermilk
Freeze butter. Shred with a box grater. Return to the freezer so that it refreezes.
Preheat oven to 375 F.
Whisk together dry ingredients. Add frozen shredded butter to dry mix. Incorporate thoroughly using fingertips to work flour into butter shreds. Add the buttermilk and mix until just combined. The dough will be fairly stiff.
On a floured surface, roll out the dough into a square. Sprinkle with a little water. You can use a spray bottle filled with water, if you have one.
Fold one half the square over on top of the other half. Rotate the dough so that the open end of a "book" fold is facing you. Do another fold. Roll out to about 1" thick.
Using a ring/round cutter dipped in flour, cut and portion biscuits. Place onto a sheet tray lined with parchment paper.
Be sure to dip your cutter in flour in between each and every cut. When cutting, be sure to press straight down. Do not turn the cutter as you press down.
Brush the biscuit tops with buttermilk. Bake until golden brown. Rotate sheet tray halfway through baking.
Discover More
Get to know Atlanta, and discover the best things to do around the city.