Nearby Day Trips
Explore neighboring cities and areas close to Atlanta.
Choose convenience with small-town comfort in the East Point/College Park Airport area. Take MARTA to Decatur for an artsy, quaint, local feel with chef-owned restaurants. Many more neighborhoods in the Atlanta metro area are a group tour, quick rideshare, cab or short drive away with plenty of sites to explore.
East Point
Just a quick 15-minute MARTA trip from Downtown Atlanta is East Point, a city unto itself. It's the perfect place to visit if you're looking for the comfort of a small town, but with close proximity to big-city entertainment.
For those looking to spend some time in East Point, there are great dining establishments, including Georgia's only all-raw restaurant, Lov'n It Live. The East Point Corner Tavern is a popular gathering spot for locals, and they welcome visitors to pull up a chair and grab a drink.
Want some action? East Point has that, too. Check out the Dick Lane Velodrome—one of only 26 velodromes in the United States—for bicycle races throughout the year.
If you want to get in on the action yourself, visit one of East Point's many athletic fields and challenge your friends to a game of ultimate Frisbee or kick ball.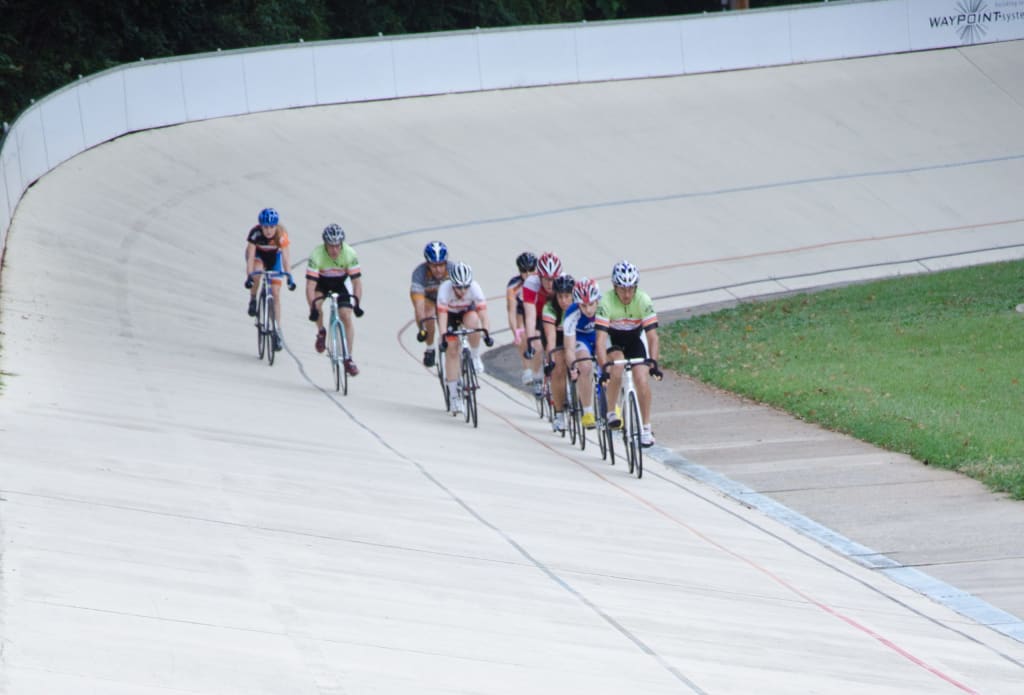 Decatur
Friendly, walkable and right on the MARTA line, Decatur is home to more than 200 boutiques, restaurants and galleries. Eddie's Attic is a must-see for live, local musicians, while the Decatur Square and surrounding blocks are ripe with must-try local restaurants.
The town has been making national headlines as of late thanks to its up-and-coming dining scene. With restaurateur Ford Fry behind No. 246 and an award-winning menu at Cakes & Ale, not to mention a beer-lover's heaven at Brickstore Pub, there are more solid food options than time to try them all in Decatur.
Annual festivals bring thousands from all over the city and region to Decatur Square. The free Decatur Arts Festival runs throughout the month of May. The Decatur Craft Beer Festival sells out in seconds every fall. Bring your pail and shovel for the annual Beach Party, when the city carts in mounds of sand to cover the streets. The most nationally renowned festival might be the Decatur Book Festival, which happens each Labor Day weekend when authors of national and regional fame come to town for the largest independent book festival in the country.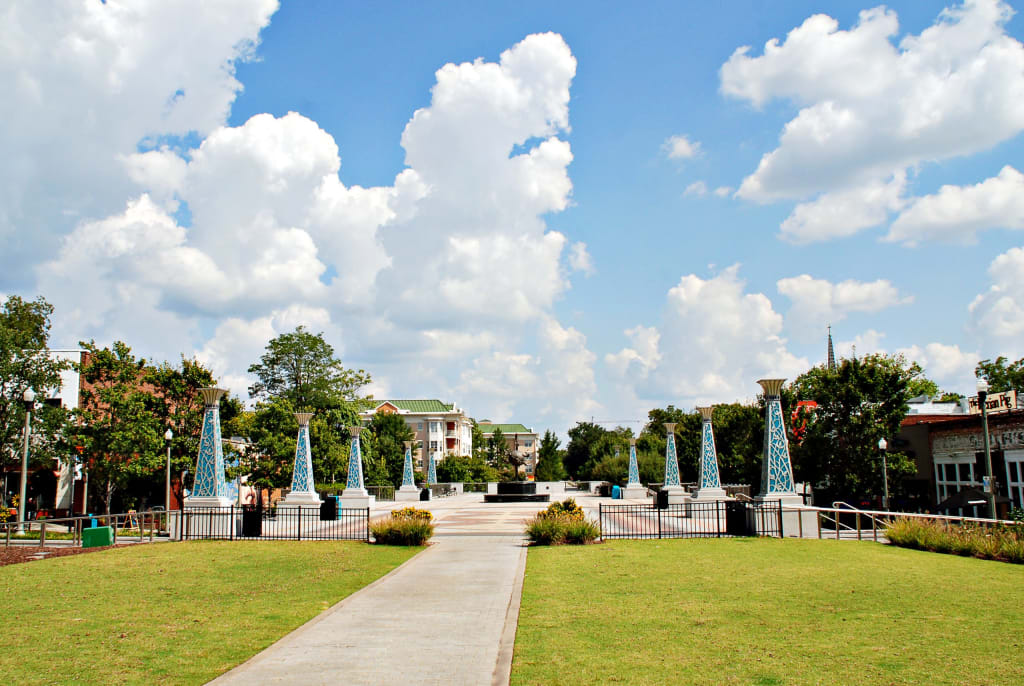 More Nearby Areas
Discover neighboring cities and areas close to Atlanta. From charming neighborhoods right on MARTA, to easy day trips to the North Georgia mountains, there are many new areas to explore.
Alpharetta
The perfect place to stay and play in metro Atlanta, Alpharetta boasts more than 250 stores in three distinct shopping districts, more than 200 eateries ranging from chef-driven concepts to locally owned restaurants and numerous attractions, venues and festivals to keep you busy all year round. Don't miss the hiking and biking trails along the nearby Big Creek Greenway.
Helen
Nestled in the Blue Ridge Mountains on the Chattahoochee River, this Northeast Georgia village has a rich history linked to the Cherokee Indians and Indian burial mounds, as well as early settlers who arrived to mine for gold and create a thriving lumber industry in the early 1900s. Helen is a recreation of an Alpine village—complete with cobblestone alleys and old-world towers—filled with shopping, restaurants, B&Bs and amazing family-friendly outdoor activities.
Cobb County
Culturally vibrant, refreshingly diverse, easily accessible and effortlessly hospitable, Cobb County combines everything you love about being close to a world-class city with the warmth and history of your favorite neighborhood. From big city excitement in Cumberland—it's where the Atlanta Braves play, the Atlanta Opera sings and the Atlanta Ballet dances—to quaint, but high fashion-fun in Marietta, Acworth and Kennesaw, Cobb hits the spot.
DeKalb County
Home to Stone Mountain Park, Georgia's #1 attraction, DeKalb County boasts a diverse selection of world-class museums, art centers, music venues, eclectic neighborhoods and unique shops. Just six miles outside downtown Atlanta, you're never far from DeKalb county's exciting local attractions, such as DeKalb Farmers Market, Fernbank Museum, the Michael C. Carlos Museum at Emory and, of course, Stone Mountain Park.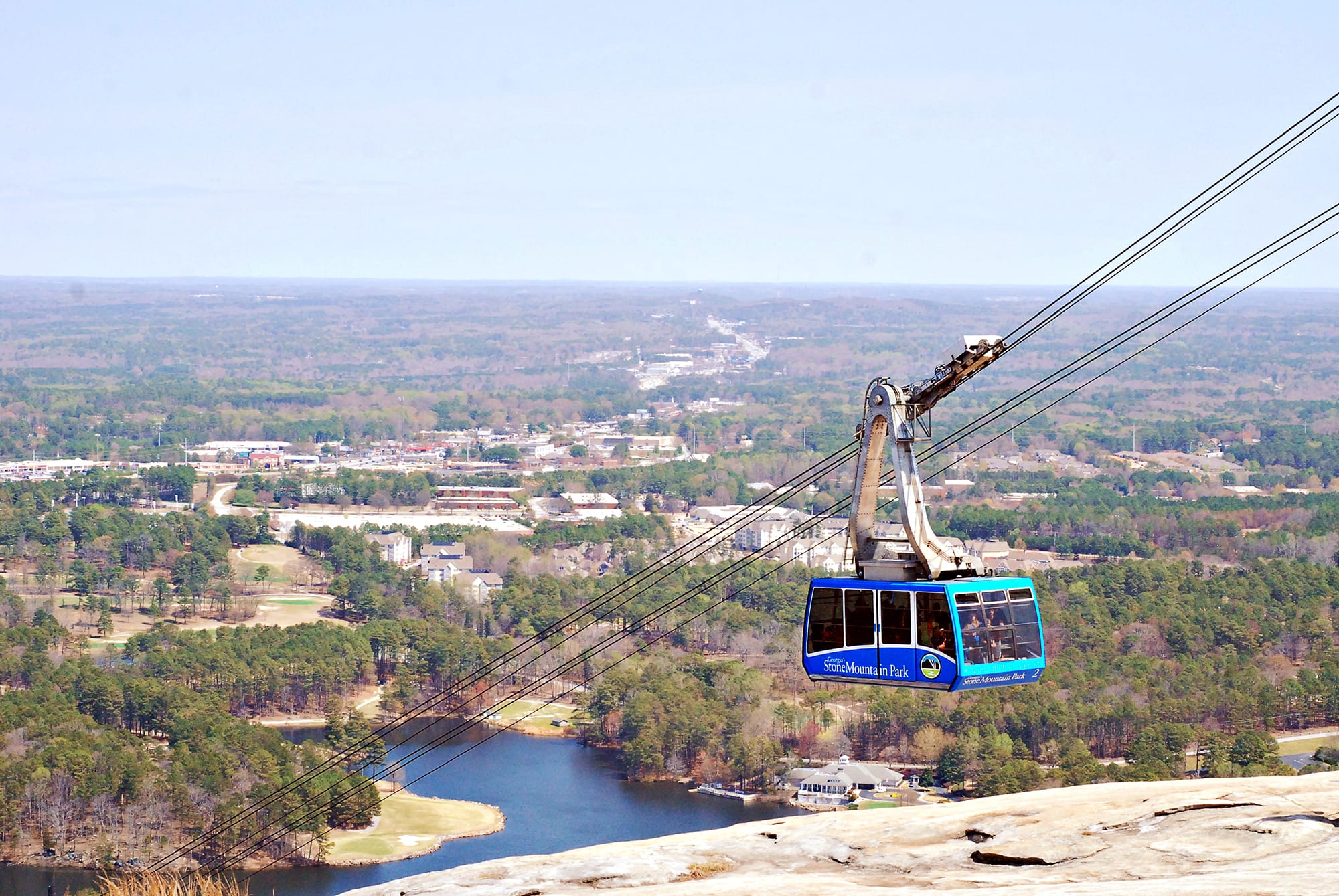 Gwinnett County
Whether you're looking to attend an action-packed sporting event at the Infinite Energy Arena or you want to explore the family-friendly greenspaces and recreational opportunities, you'll fit right in with the locals while you venture through Gwinnett's many downtowns. The unique dining options and endless list of events each city offers will keep you coming back for more, and the shopping scene beckons you to go storefront to storefront to peruse the boutiques, antiques and accessories that will make perfect gifts.
Discover More
Get to know Atlanta, and discover the best things to do around the city.