What's to See in Atlanta's Downtown Neighborhoods
Get Insider Details on Everything Downtown
Most visitors' journeys in Atlanta begin Downtown in Centennial Olympic Park, the epicenter of Downtown life. From the park, the city expands in all directions to offer a world of uniquely Atlanta activities. Discover Atlanta's civil rights history in the historic Sweet Auburn neighborhood. In neighboring Fairlie-Poplar, discover world-renowned performances. And in Castleberry Hill, find the perfect blend of eclectic artistry and city spirit.
Centennial Olympic Park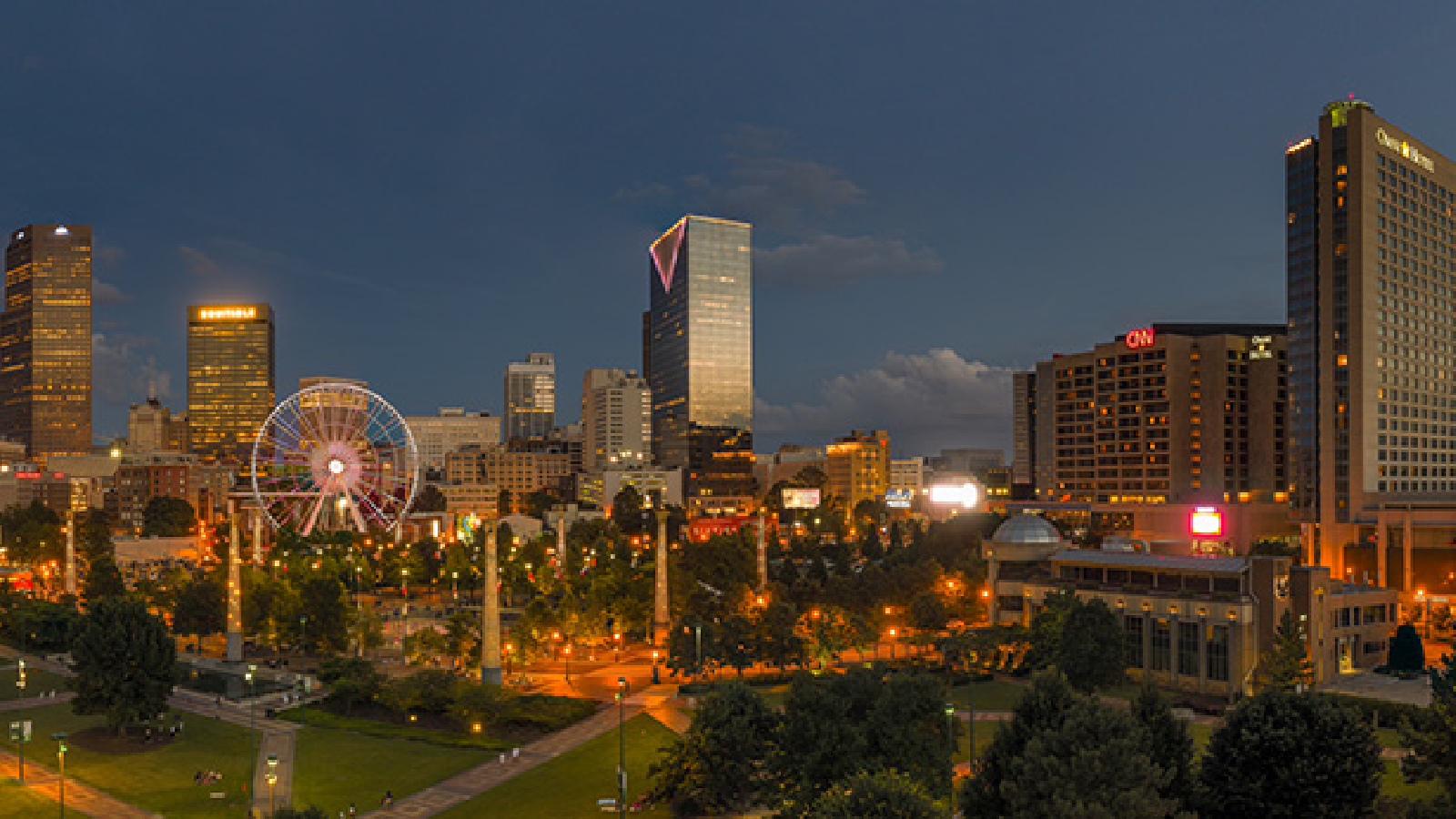 In order to truly immerse yourself in the culture of downtown Atlanta, you must first visit Centennial Olympic Park, the legacy of the 1996 Summer Olympic Games. This downtown Atlanta park is an urban oasis offering an abundance of activities and things to do for visitors, families, convention attendees and locals. Play in one of the most sophisticated fountains in the world at the Fountain of Rings, see the sights from on high aboard the SkyView Atlanta Ferris wheel or take a walking tour of the park and learn more about the history of the Centennial Games and the conception of the park.
Convention and Entertainment District
Start your discovery of Atlanta's convention and entertainment district with a stroll through Downtown's Centennial Park District (CPD). This iconic district is packed with top attractions, versatile dining and hotels.  The centerpiece, of course, is Centennial Olympic Park (COP), which serves as the living and lasting legacy of Atlanta's role in hosting the 1996 Centennial Olympic Games. COP is part of  Georgia World Congress Center Authority's extensive campus, which has positioned Atlanta as the fourth-largest convention center in the country.  Even though COP is currently closed to the general public, a stay at the Historic Glenn Hotel, with cocktails at its SkyLounge, a sophisticated rooftop bar, will provide a fun opportunity to capture stunning aerials of the park and the district's bright lights. Visitors can also explore CPD's one-of-a-kind attractions including  Chick-fil-A College Football Hall of Fame, Children's Museum of Atlanta,  National Center for Civil and Human Rights, Georgia Aquarium  and World of Coca-Cola, as well as enjoying year-round sporting events at Mercedes-Benz Stadium and State Farm Arena .

Castleberry Hill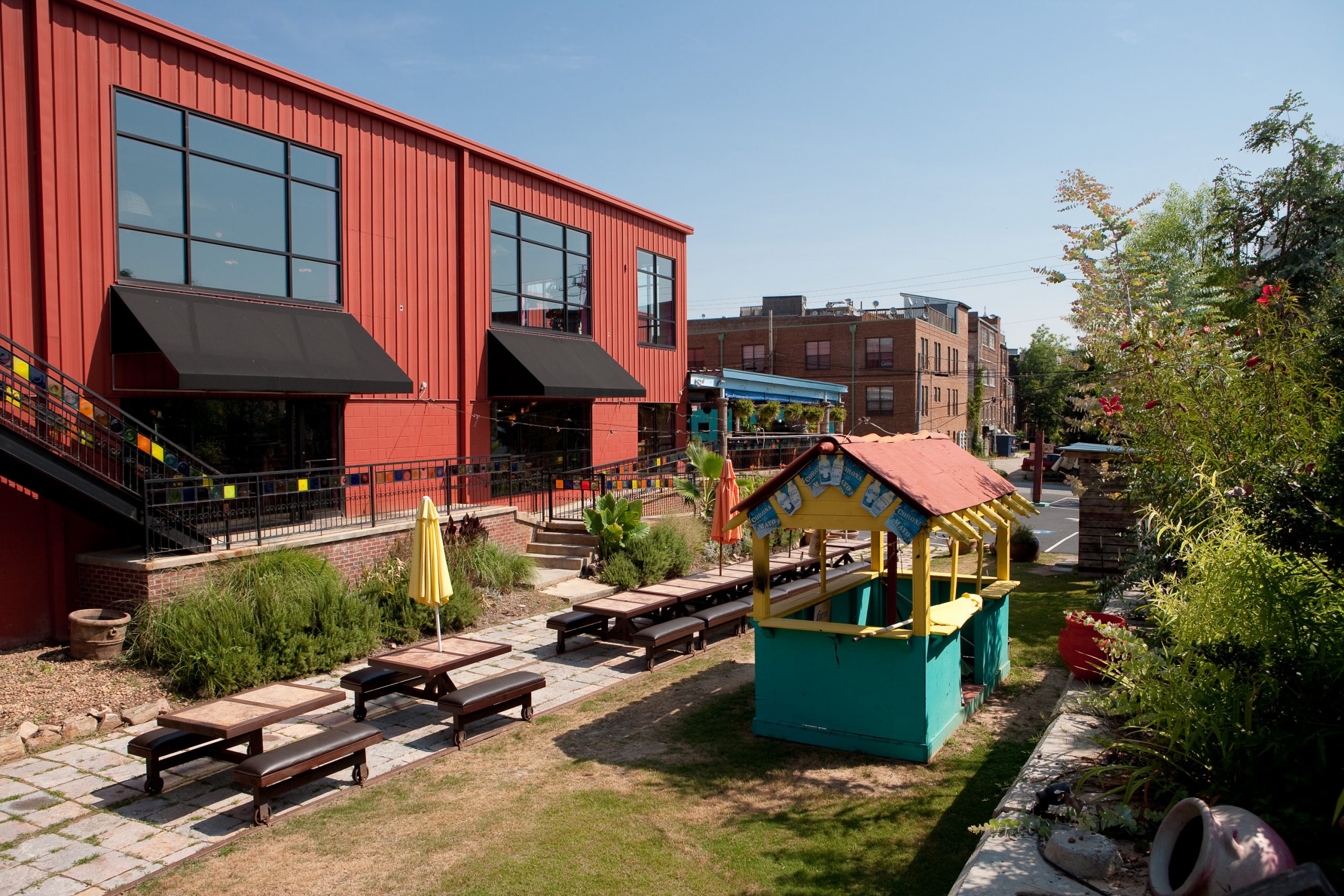 From the convention district, visitors can head in any direction and discover a vast world of activity. Just a few minutes south is Castleberry Hill, where the galleries and the public art scenes are cutting edge. Listed on the National Register of Historic Places, Castleberry Hill provides the perfect blend of eclectic artistry and city spirit. Join locals for the 2nd Friday ArtStroll — a free, self-guided tour of the community's galleries and studios — or the Loft Tour, which highlights unique industrial spaces transformed into creative living quarters. For food, check out No Mas! Hacienda & Cantina, an eclectic emporium of authentic Mexican cuisine and handicrafts. Or, pull up a table at Paschal's, the unofficial headquarters for civil rights activists in the 1960s.
Fairlie-Poplar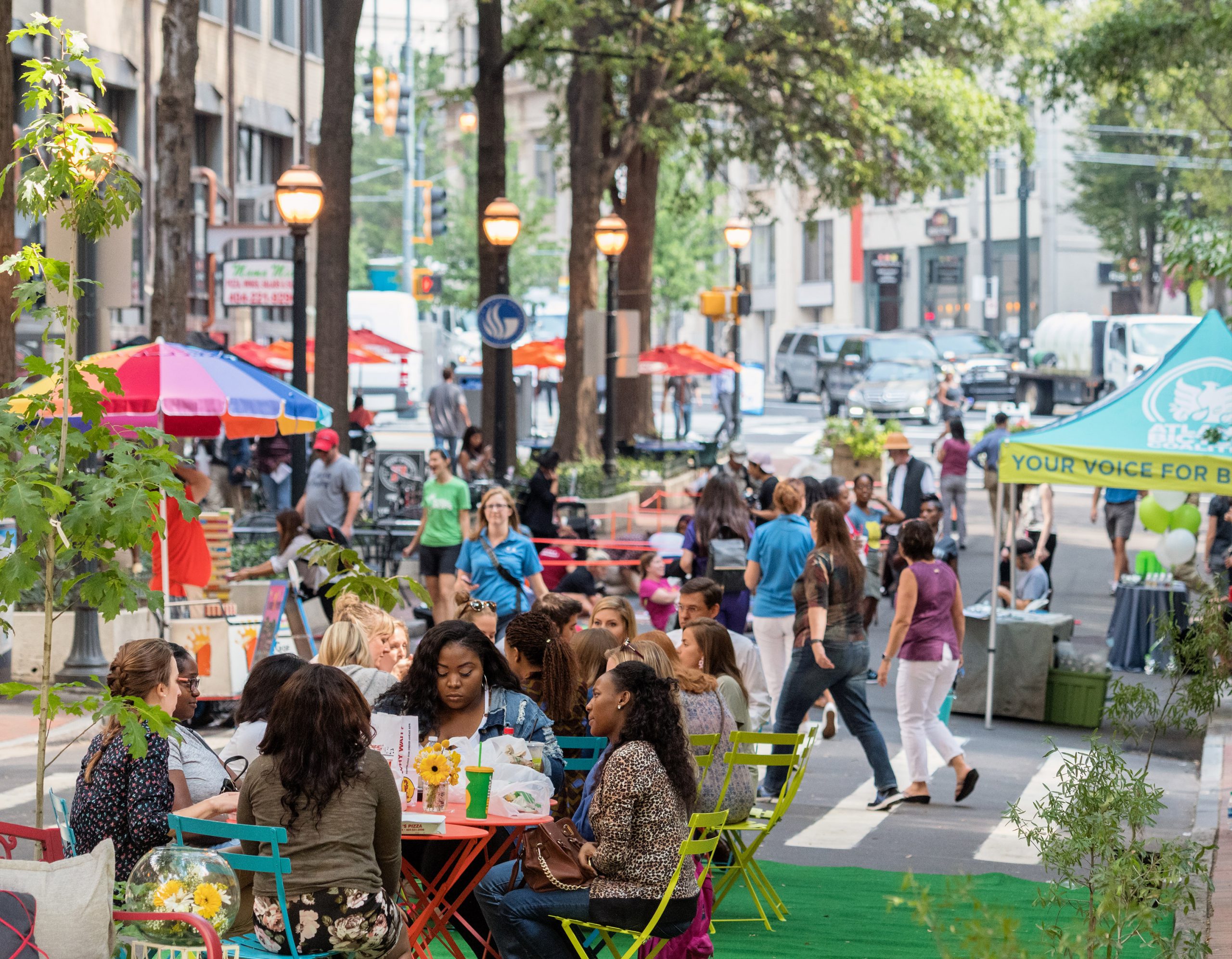 Interested in performance art? Fairlie-Poplar is the place for you. Tucked inside downtown Atlanta, the Fairlie-Poplar Historic District is a trendy neighborhood, revitalized with artist studios, galleries, restaurants and nightlife. The Balzer Theater at Herren's produces standing ovation-worthy independent plays from Theatrical Outfit. Street art adorns the sides of buildings around every corner. From the Rialto Center for the Arts to world-famous acts at The Tabernacle, there are plenty of places to sit back and enjoy a night out.
Sweet Auburn

Located just east of Downtown, the Sweet Auburn district is steeped in history. Famously the birthplace of civil rights pioneer Dr. Martin Luther King Jr., Sweet Auburn is the best place on Earth to connect with his enduring legacy. Not only does Martin Luther King, Jr. National Historical Park engage visitors with an interactive center that explores King's extensive legacy, in Sweet Auburn, you can even tour King's birth home, as well as Ebenezer Baptist Church; and the burial sites of King and his wife, Coretta Scott King. Established in 1918, The Municipal Market, fondly known by locals as Sweet Auburn Curb Market, has become a fun anchor for the neighborhood, providing a bustling and varied lunch option for nearby workers. Guests and locals alike can spend a full day exploring this historic area.
Downtown's core pulses with energy. From inspiring attractions to playful experiences to the thrill of sporting events, there's always something going on. Downtown is Atlanta's main event. Come to play and to stay.
Discover More
Get to know Atlanta, and discover the best things to do around the city.