Cool Things To Do in September in Atlanta
It may be (slowly) cooling off in September, but the city's many cool things to do are getting hotter. We have festivals, the Dragon Con parade, sports and lots more things to make September special
Kickin' it in Kirkwood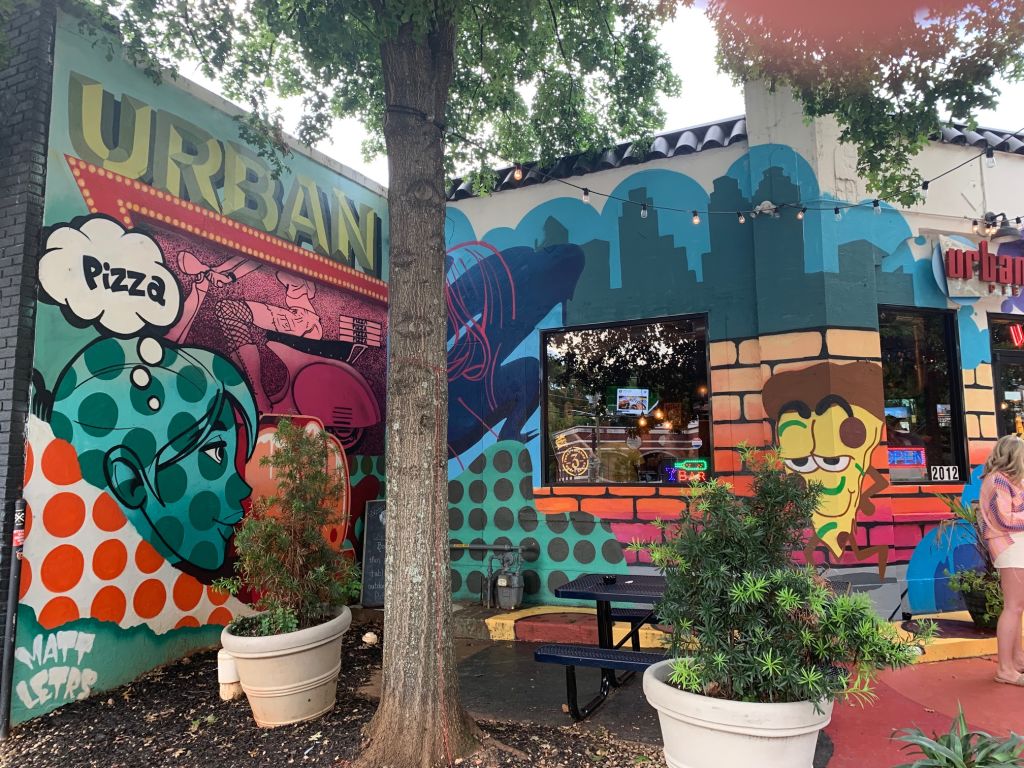 Atlanta has a number of charming neighborhoods, and although many are well known — here's looking at you Little Five Points, Buckhead and Virginia Highland — others are perfect for discovering. Meet Kirkwood, a quirky neighborhood on the east side of the city. Started in the 1870s, today it is a community of Victorian and Craftsman-style houses and hip clubs and restaurants such as El Myriachi, Bob & Harriet's Home Bar, Kirkwood Public House and Evergreen Butcher + Baker (a family-run bakery and whole animal butcher shop that serves pastries, breads and quality meats). Don't miss Urban Pie, (its psychedelic exterior makes it hard to miss) that has been serving incredible pizzas, wings and great drinks since Lisa Curtis opened it more than 15 years ago.
Tech-infused Sports
Not everyone can be a pro — or even play for Georgia Tech — but with technology everyone can have lots of fun with sports. The latest to join this sports entertainment phenomena is BigHoops, a tech-infused basketball game that allows for fun on all skill levels. Players rate their skill level and the BigHoops Machine generates the appropriate shots per user. Try your hand at a Regulation Hoop, a Big Hoop (24 inches wide) or skill-based shots with a play area of 12 feet by 20 feet. BigHoops is located at the Second Self Beer Company, so you can order a craft beer while you aim for the perfect 3-pointer.
'Pretty Woman'
Georgia native Julia Roberts' career took off thanks to the movie "Pretty Woman" and the story — now a musical — will delight audiences at the Fox Theatre Sept. 13-18. "Pretty Woman: The Musical" features an original score by Grammy winner Bryan Adams and Jim Vallance ("Summer of '69") and the book is by the movie's legendary director Garry Marshall.
It's Southern, and it's Family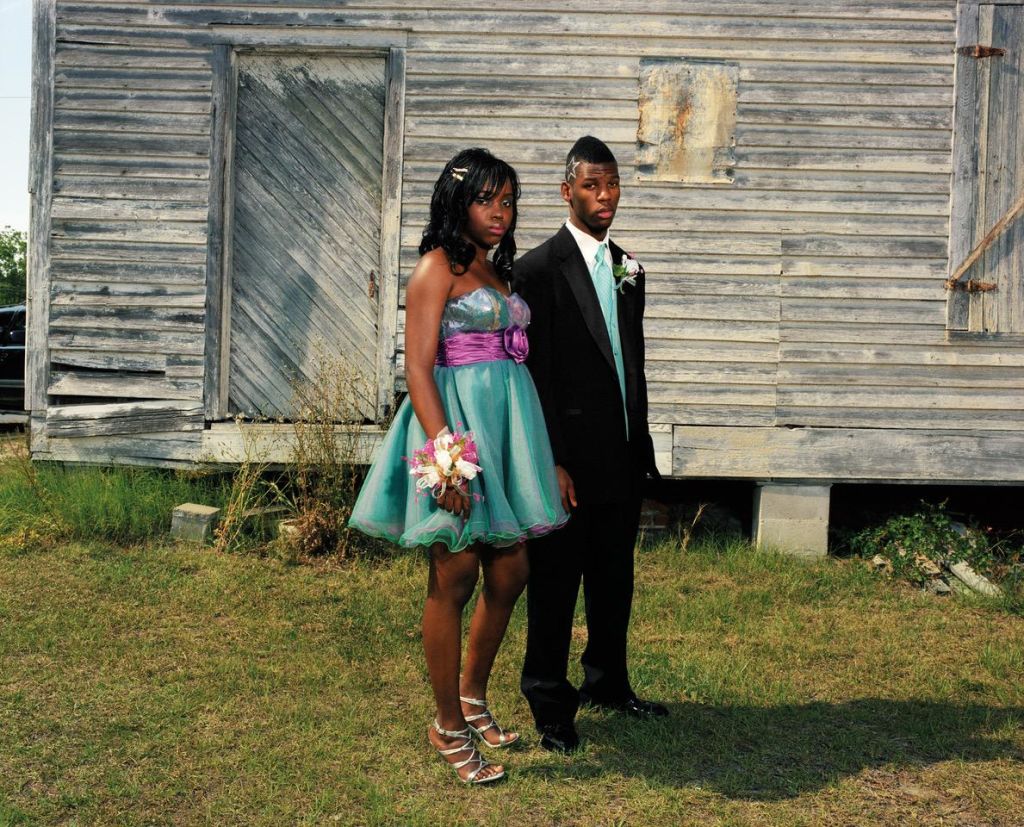 Check out Southern Rites, a traveling exhibition by American photographer Gillian Laub, which tells the story of young people in the South while posing universal questions about the human experience and overcoming the past to create a new future. The exhibit will be at the Atlanta Contemporary Art Center Sept. 23 — Jan. 8 and is sponsored by the International Center of Photography.
Netherworld Returns to Haunt Again
Netherworld Haunted House will once again scare and thrill as it opens Sept. 23 for 33 nights of terror on selected dates in September, October and November. Throughout this 26th Season of Screams, visitors will plunge headlong into an adrenaline-pumping adventure as they explore two thrilling haunted houses, The Undying Horror and Parasitic, followed by a Midway filled with classic Halloween delights.
Music Fests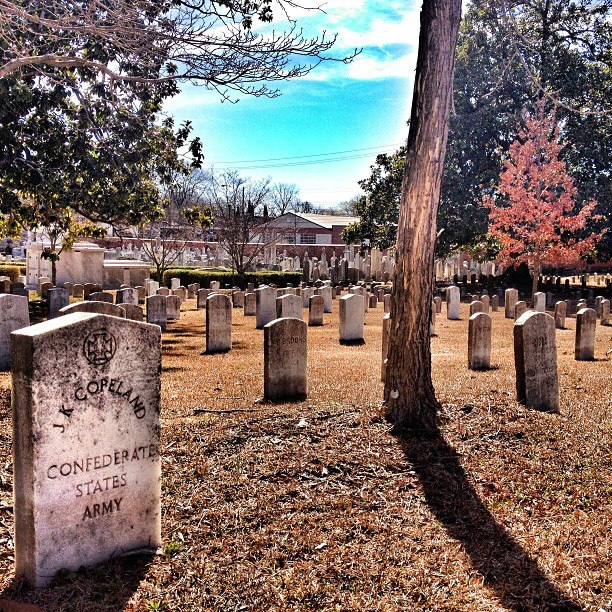 There are plenty of festivals celebrating music in September. The Sweet Auburn Music Fest is back Sept. 24-25 with lots of music for all ages and tastes, vendors, culture and a wide variety of international food. This free event is perfect for the family. There is ATL Hip Hop Day, Sept. 3-4 at Woodruff Park, the Atlanta R&B Wine, Food & Music Festival, Sept. 17 and Sunday in the Park, Sept. 25, featuring Tunes from the Tombs at Oakland Cemetery.
Food Glorious Food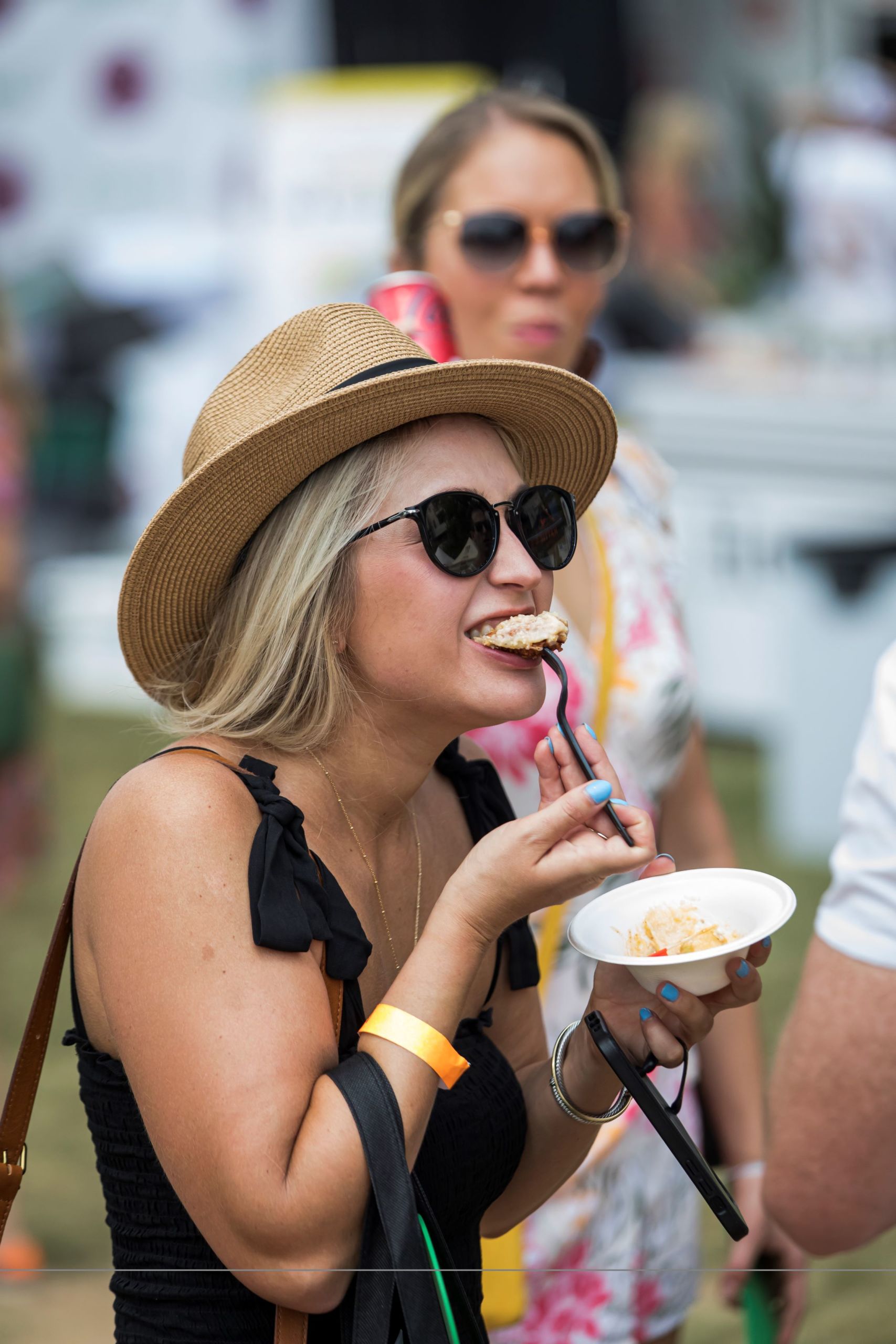 The Atlanta Food & Wine Festival, which shines an international spotlight on the diverse food and beverage traditions in the Southern United States, will take place Sept. 15-18 in Midtown. More than 250 chefs, sommeliers, mixologists and industry insiders from 13 Southern states will share their stories and talents.
For more than four decades Atlantans have looked forward to the Atlanta Greek Festival, Sept. 23-25, which is celebrated with music, dance, crafts, and, of course, food. The festival takes place on the grounds of the beautiful Cathedral of the Annunciation, which features stunning Byzantine icons that are intricately created with small mosaic tiles. This year's festival will benefit the Center for the Visually Impaired and Kate's Club, the Diakonia Retreat Center and International Orthodox Christian Charity.
The ever-popular Atlanta Grilled Cheese Festival will celebrate our favorite sandwich Sept. 10 in the Old Fourth Ward, while pie lovers should head out to Adair Park for Porches and Pies, which features a bake-off, pie tastings and sales as well as an artist market, beer garden and other family activities.
Don't forget to go to Truist Park for Viva Tequila Festival on Sept. 24 with tequila tastings, food from local restaurants along with arts, live music and culture.
Get your Dragon Con on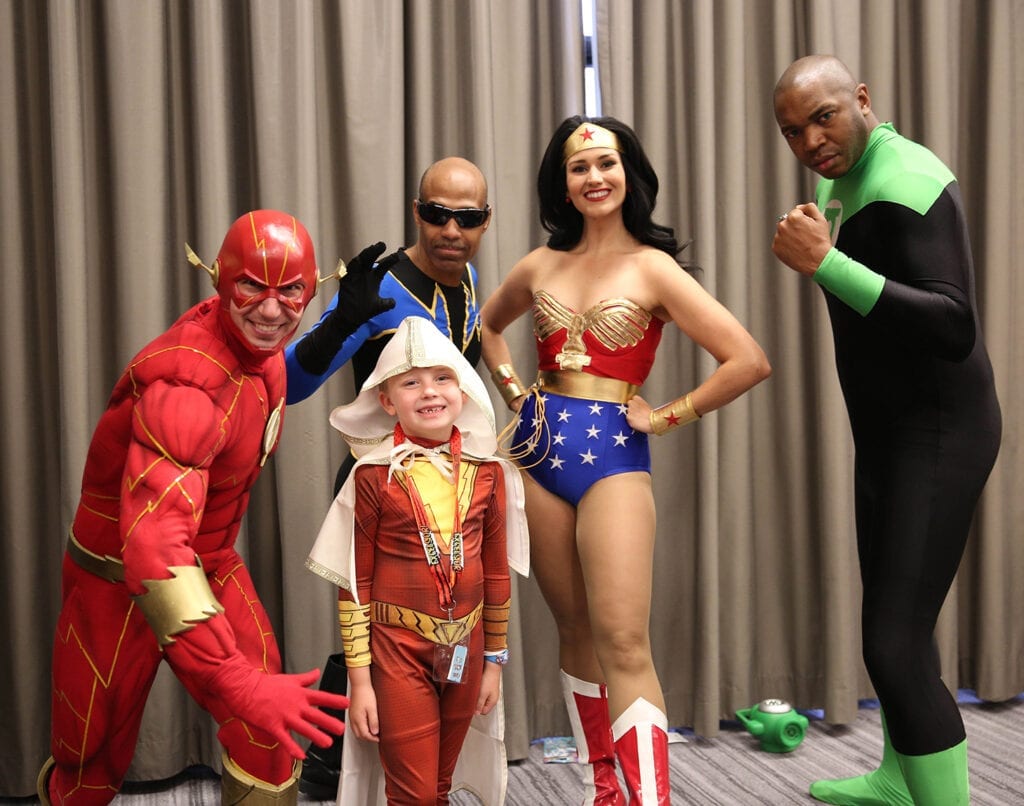 The largest multimedia, popular culture convention focusing on science fiction, fantasy, gaming, comics, literature, art, music and film, Dragon Con, invades Atlanta Sept. 1-5. The convention features workshops, games, art show, vendors and photo ops but perhaps the highlight is the parade that attracts more than 75,000 people attending and cheering on the marchers. Among the stars attending are: Mark Bailey, Tom Cavanagh, Wes Chatham, Mauro Castillo, Ruth Connell and William Shatner
Score
Six days a week Atlantans go about their usual routines — work, play, shop, relax — but not on Saturdays in the fall. Saturday is for one thing — football. So whether you go to Bobby Dodd Stadium to watch the Georgia Tech Yellow Jackets (don't forget to stop by the Varsity for hot dogs) or go to a sports bar, just remember, it's all about football. Some of our go-to sports bars include Hampton + Hudson, Hudson Grille, Smith's Olde Bar, The Bucket Shop, Irby's, Dantanna's, New Realm Brewing Co., STATS Brewpub, Republic Social House, Neighbors, Tin Lizzy's and Atkins Park. Woof's Atlanta Sports Bar is the city's only LGBTQI sports bar.
Take a Hike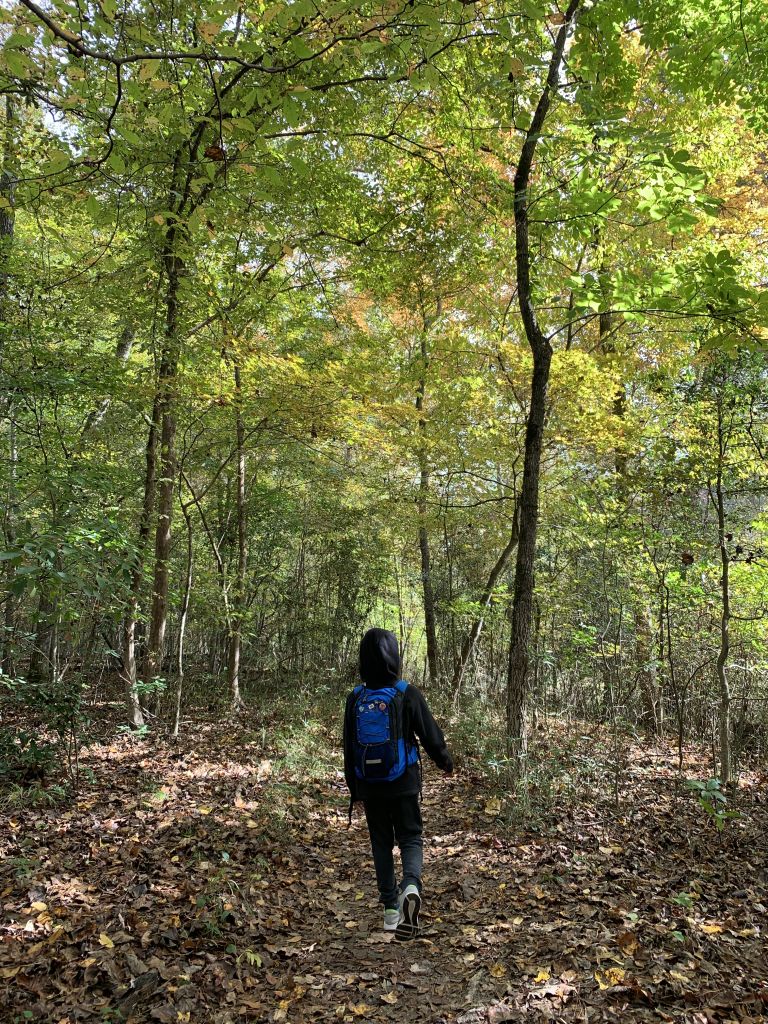 The weather is cooling down, so get out and take walk in nature. Head over to one of Atlanta's many parks or walk along the Chattahoochee River. How about visiting the Campbellton Creek Nature Park, owned by the Southeastern Trust for Parks and Land? It consists of 81.5 acres of conservation land with natural surface, multiuse trails and is perfect for all ages and abilities.
Always keep an eye on our calendar of events for even more things to do in Atlanta.
Discover More
Get to know Atlanta, and discover the best things to do around the city.