Cool Things To Do in September in Atlanta
September is one of our favorite months in Atlanta. The weather is cooler, the fun is hot and it kicks off with Labor Day Weekend. Whether it's food, dragons or action on the gridiron, there are plenty cool things to do in September.
Food Glorious Food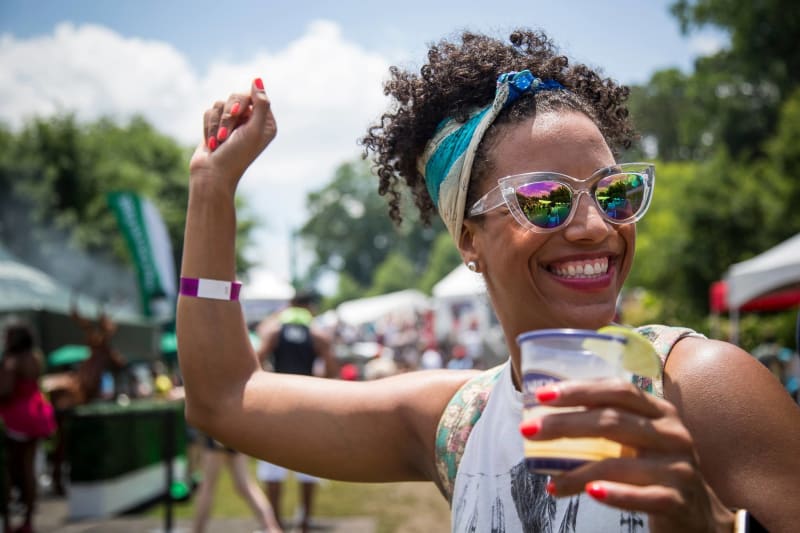 In Atlanta we celebrate our traditions and one of our best traditions is outstanding food. That what the Atlanta Food & Wine Festival is all about — bringing the best chefs and mixologists together to showcase the area's culinary heritage — along with a lot of fun.
The festival, which takes place Sept. 9 – 11 at historic Fourth Ward Park, will kick off with its first-ever barbecue battle competition, and will also feature live and in-person culinary experiences with some of the Atlanta's best chefs including Lazy Betty's Ron Hsu and Aaron Phillips; Sunday Supper at Deborah VanTrece's Twisted Soul Cookhouse & Pours; and the Ultimate Omakase experience at O-Ku Atlanta. The festival supports two local charities, the Children of Conservation and Second Helpings.
Meet the Citizens of Rhymeville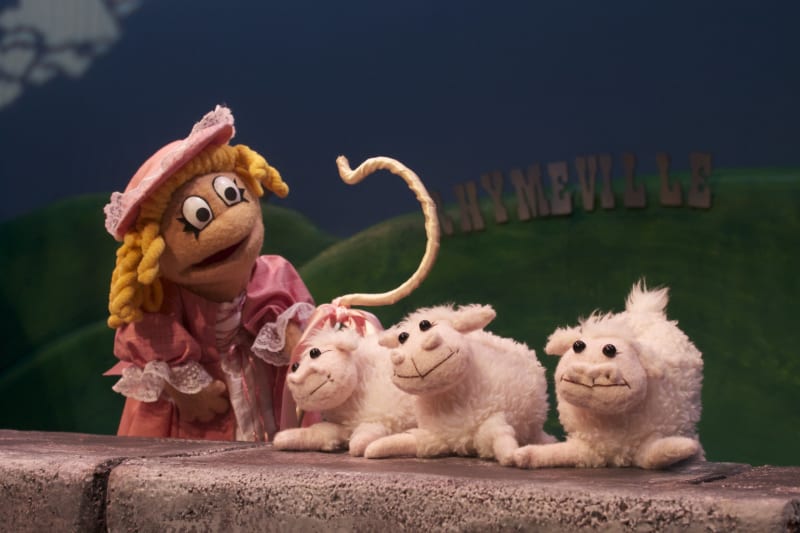 All of your favorite nursery rhymes come together at the Center for Puppetry Arts every Friday, Saturday and Sunday through Sept. 26. There will be Humpty Dumpty, Little Bo Peep, and Jack and Jill along with other favorites that will thrill children and bring adults back to their childhoods. On Sept. 19 it's a "come as you are" program that is perfect for those with sensory sensitivities, such as Autism Spectrum Disorder and those with unique learning needs. The performance will be altered to include adjusted lights and sounds, a quiet zone in the lobby and the freedom to leave seats.
Paella on the Patio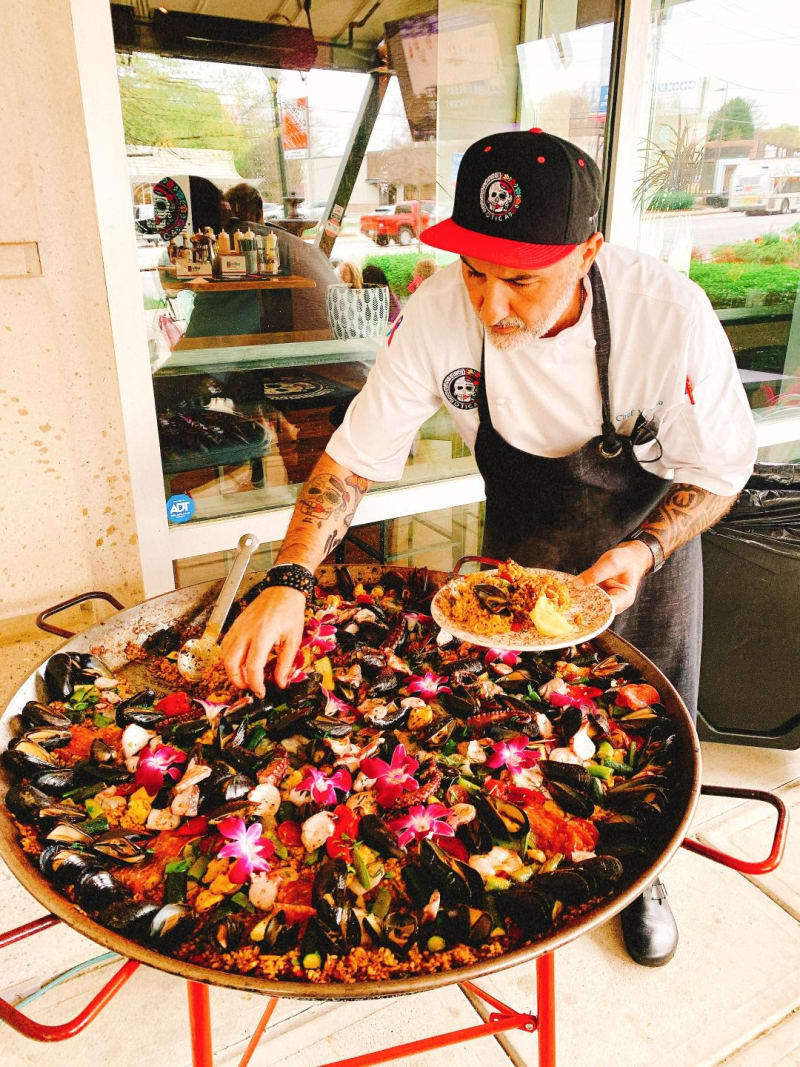 It seems that Atlanta is going crazy for paella — especially on the patio. Go over the Botica, a Midtown eatery with a great patio. Every Wednesday (and occasionally on Sunday) Chef Mimmo is on the patio cooking up his paella.
A welcome addition to the city's restaurant scene is Buena Vida Tapas & Sol, which has BeltLine access from New Realm Brewing (take the elevator down). The restaurant is inspired by hippie-chic Ibiza and Andalusia and serves up fantastic tapas and drinks. The paella, cooked on the large patio, is among the best in town. Other great places to experience paella (don't forget the sangria) include: Bulla Gastrobar, La Fonda Latina, Iberian Pig, Eclipse di Luna, Barcelona Wine Bar, Gypsy Kitchen ATL and Cooks & Soldiers.
Root, Root, Root for the home team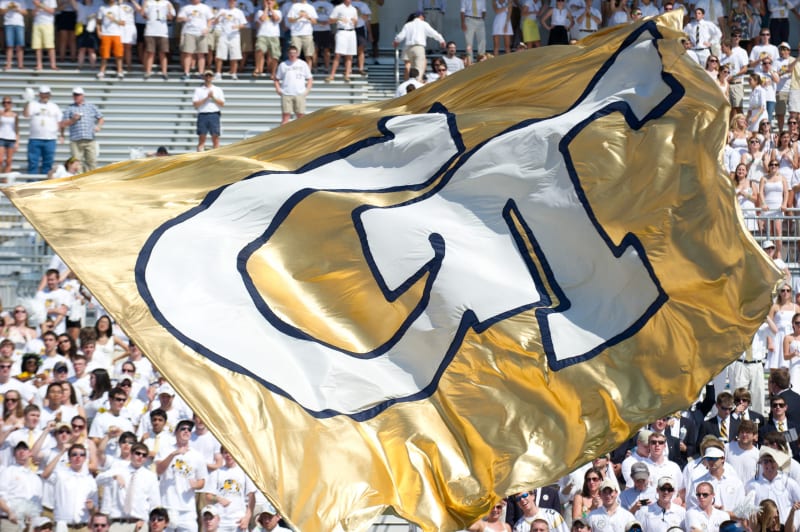 College is back and that means one thing — sports. Yes, get your college banner and wave it proudly as you root on the local college sports teams at Morehouse College, Georgia Tech, Clark Atlanta University and Georgia State University. If you're going to a Georgia Tech game, stop off first at The Varsity for some chili dogs and a Coke.
And all that Jazz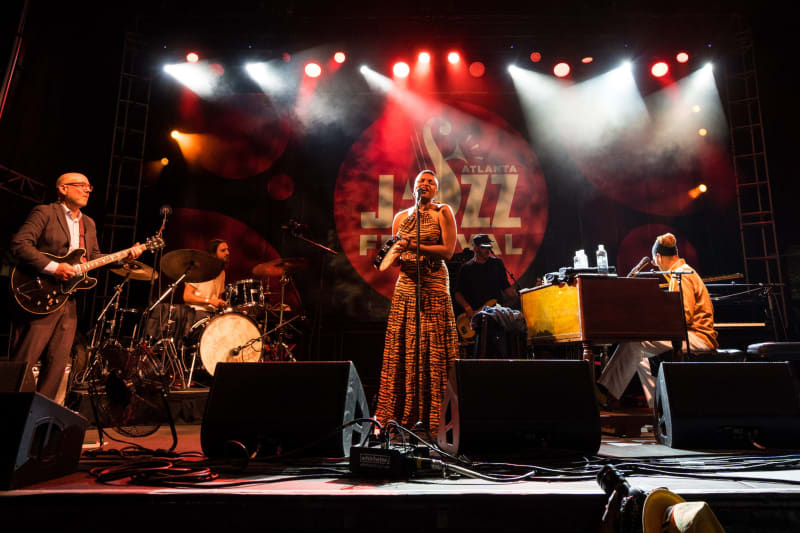 The Atlanta Jazz Festival returns Sept. 5 and 6 at Piedmont Park. The festival is one of the country's largest free jazz festivals. Some of the performers will include Karla Harris, Pasquale Grasso, Isaiah Starkey and Mike Phillips. There are VIP packages available.
Dragon Con is On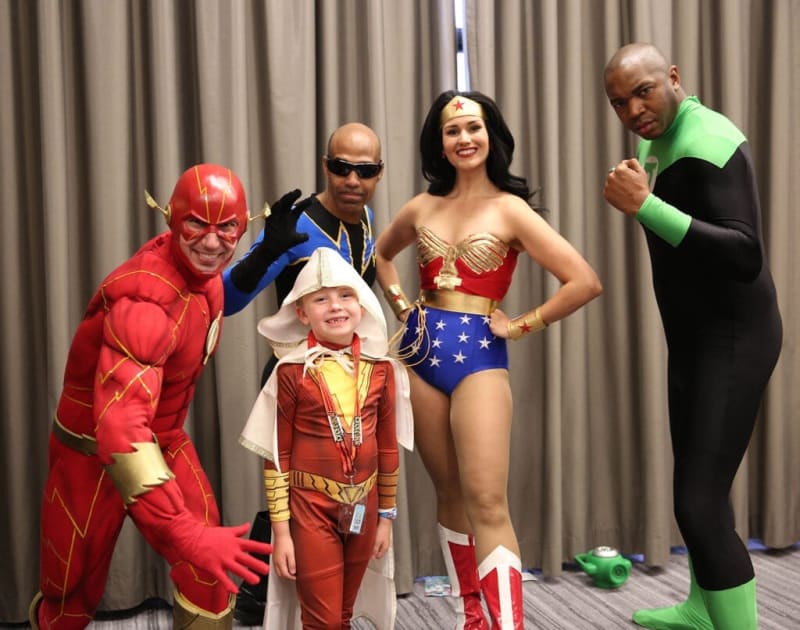 The largest multi-media, pop culture convention focusing on science fiction & fantasy, gaming, comics, literature, art, music and film, comes to Atlanta Labor Day Weekend, Sept. 2 – 6. There will be autograph sessions, as well as a pin-ups pool party, live performances and a night at the Georgia Aquarium. The famous parade is scheduled to take place at 10 a.m. Sept. 4 starting at North Avenue and ending at the Hyatt Regency Atlanta. Among the celebrities are: Tom Welling, William Shatner, Edward James Olmos and Nadia Hilker.
Brews, Bites and Roller coasters
Six Flags Over Georgia is known for thrilling roller coasters, and now it's adding festivals to the list of things you can do while there. The inaugural Brews & Bites Festival is the perfect event to enjoy food, drinks and some of the city's best live entertainment all in one place. Head to the theme park on Fridays from 5 to 9 p.m. and Saturdays from 1 to 7 p.m. at Peachtree Square. Grab your tickets here.
Admire Costumes from 'Black Panther' up Close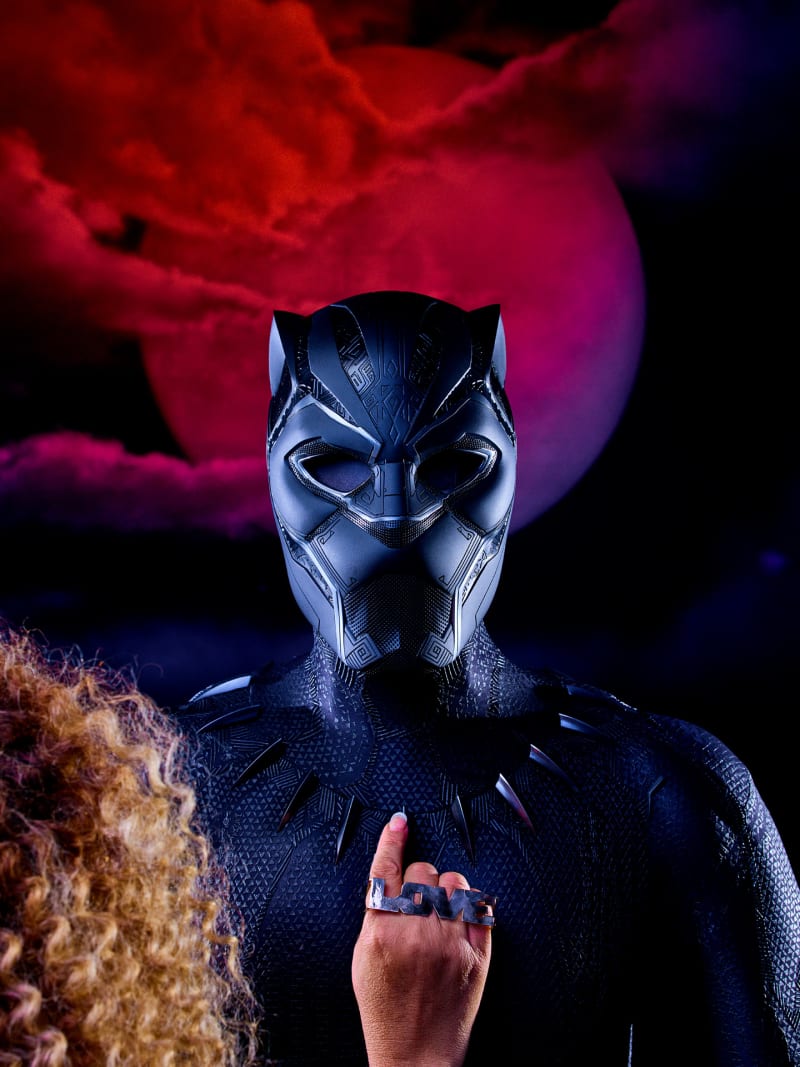 If you love the film "Black Panther," then you don't want to miss the chance to see the costume designer's exhibition in the city where it was filmed (Atlanta😉). "Ruth E. Carter: Afrofuturism in Costume Design" is on view through through Sept. 12 at SCAD FASH Museum of Fashion + Film. Not only does the exhibition feature designs from the award-winning Marvel film, but it also includes nearly four decades of Carter's work.
Stop by the New Krystal x Butter ATL Collaboration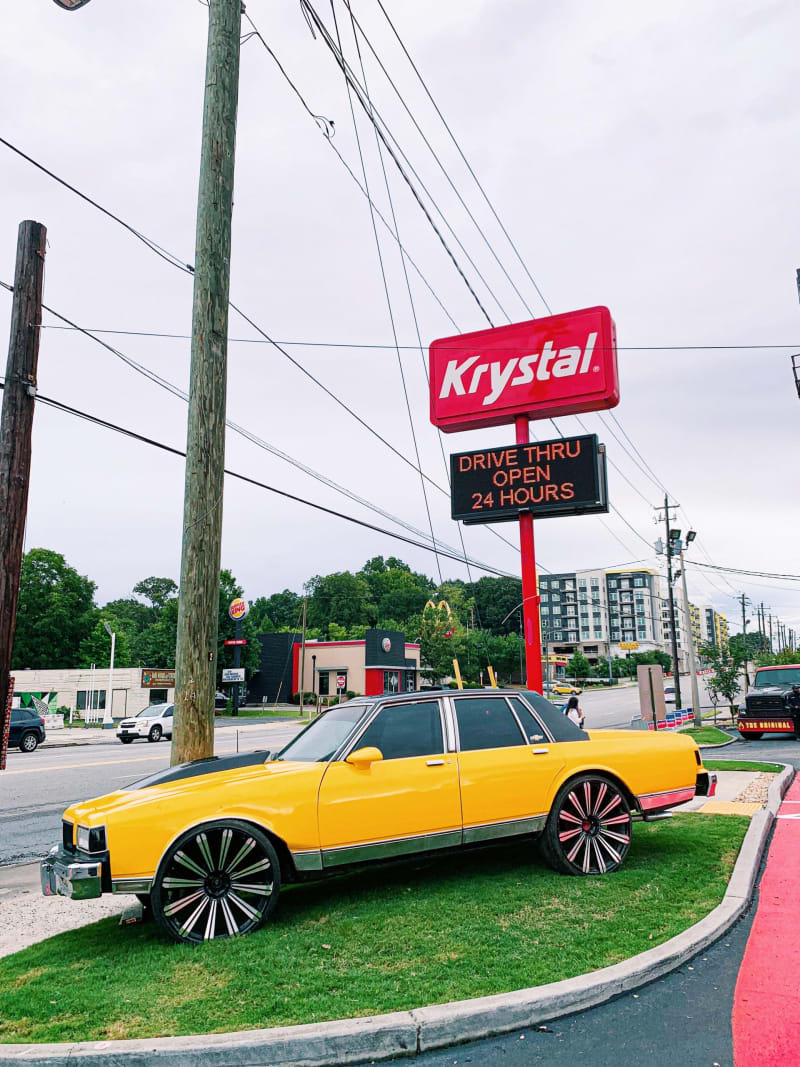 The next time you're driving on 14th Street or Northside Drive, turn into Krystal to check out the collaboration with Butter ATL. This particular Krystal location got a complete makeover. There's a jukebox inside featuring prominent Atlanta artists, street signs outside that say "Slow Down Shawty" and "Boi Stop." The hallway to the restroom is inspired by Cascade Skating Rink. Whether you're an ATLien or a visitor, don't miss this one-stop takeover of the city's culture scene.
Discover More
Get to know Atlanta, and discover the best things to do around the city.