Shop Local at these Atlanta Festivals and Farmers Markets
Temperate weather year-round brings Atlanta outdoors with festivals and pop-up markets to meet all your shopping needs. Find a truly one-of-a-kind gift. Shop for unique vintage clothing or decor. Enjoy fresh produce and artisan foods. Decorate your space with arts and crafts from talented locals.
Spring and Summer Festivals
Here's where to find the goods in spring and summer and have some fun while doing it.
Atlanta Dogwood Festival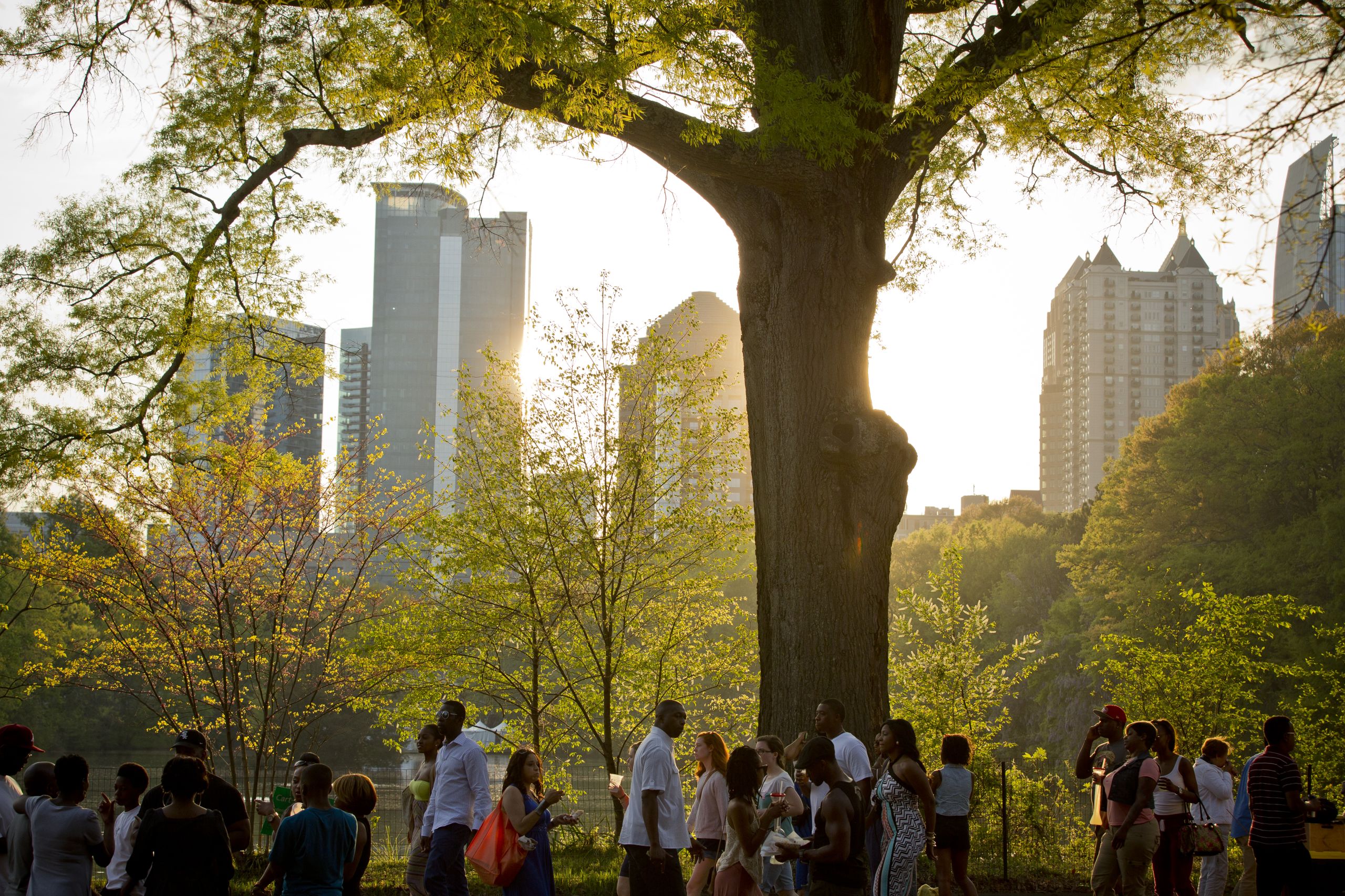 The Atlanta Dogwood Festival, for more than 75 years, has brought art, music, food and family friendly activities to Midtown Atlanta's historic Piedmont Park. The Atlanta Dogwood Festival brings in juried artists and artisans offering works in every medium from painting to jewelry to woodworking all nestled among blooming Dogwood trees.
Chastain Park Arts & Crafts Festival
Rated as one of the nation's top 100 arts and crafts festivals by Sunshine Artist Magazine, the Chastain Park Arts & Crafts Festival hosts approximately 175 artists and artisans. In addition, visitors will find food and beverages, food trucks, entertainment and a children's area.
Georgia Pinners Conference
Ever wanted to try the latest Pinterest craft or recipe? At The Georgia Pinners Conference you can sign up for a multitude of classes and find inspiration at 200+ vendor booths. It's great for aspiring artists, chefs, crafters and more.
Festival on Ponce
The Festival on Ponce is held twice a year with more than 150 vendors offering a variety of fine art, crafts, folk art, "outsider" art and provisions from the likes of Piedmont Provisions, Oliver Fritz Candles, The Craftist and more.
Piedmont Park Summer Arts Festival
Piedmont Park Summer Arts Festival features more than 250 of the nation's top artists and is recognized as one of the top arts festivals in the country. Held in the heart of Atlanta, the festival features painters, photographers, sculptors, leather and metalworkers, glass blowers, jewelers, and crafters and includes artist demonstrations, live acoustic music, a children's play area, plus festival foods and beverages with healthy alternatives.
Miami Circle Gallery Strolls
Fine art aficionados won't want to skip Miami Circle Gallery Strolls every other month at Liveable Buckhead. Miami Circle is the largest gathering of fine art galleries in Atlanta. Soak in the art and enjoy wine and small bites from several of the galleries as you meander. Visit Livable Buckhead's Facebook page to see the highlights for each stroll. The summertime stroll takes place July 16 from 4 to 6 p.m.
Georgia Vintage Goods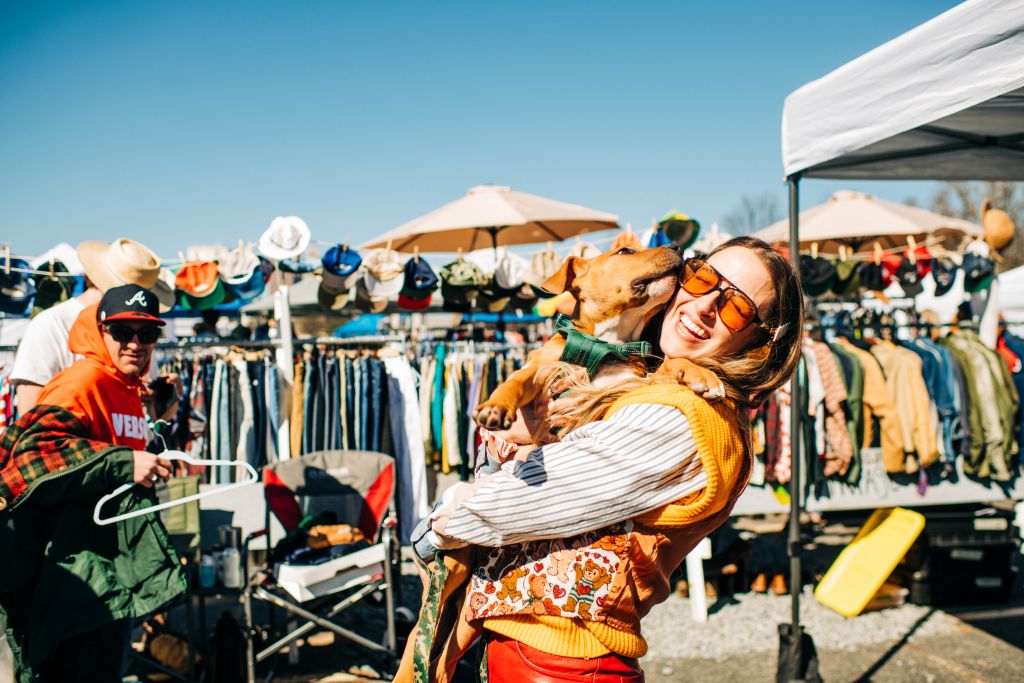 Looking for unique crafts, local artisans and vintage goods? Georgia Vintage Goods hosts frequent pop-up style markets in Summerhill, featuring some of the best local vintage curators and handmade creators. Visit Georgia Vintage Goods on Facebook or follow on Instagram for details on dates, locations and vendors offering clothing, jewelry, art and vintage goods.
Virginia Highland Summerfest
Virginia Highland Summerfest offers both an art fair and maker's market. The juried art festival showcases original art while the maker's market is non-juried with vendors selling everything from handmade soaps to pet items, candles, honey, nuts and other goods.
Atlanta Farmers Markets
Farmers markets offer an abundance of shopping in the Atlanta area, not only for fresh produce but also for artisanal foods, natural beauty products and specialty goods and gifts. Add these to your list of markets to check out. They all are open rain or shine.
Decatur Farmers Market
A cornerstone for the local "Indie-Catur" neighborhood, the Decatur market is a thriving market with local vendors offering fresh produce, baked goods, meat, honey and other provisions. Visit on Wednesdays from 4 to 7 p.m.
East Atlanta Village Farmers Market
One of the oldest farmers markets in metro Atlanta, the East Atlanta Village Farmers Market is top rated and features vendors, artisans and local farmers who grow and produce locally, offering the freshest of ingredients. Find it Thursdays from 4 to 8 p.m.
Grant Park Farmers Market
The Grant Park Farmers Market offers weekly (and free) celebrity chef demos in addition to locally grown produce, meats, bread and artisanal foods. It's one of the most popular farmers markets in the city. Friendly and leashed dogs are welcome. It's held Sundays from 9 a.m. to 1 p.m. at the Beacon Atlanta.
Green Market at Piedmont Park
Voted one of the top five markets in Atlanta, the Green Market provides shoppers with direct access to local farmers and small businesses. Shoppers will find bakery items, jams, preserves and artisan goods alongside prepared drinks and foods. It occurs Saturdays from 9 a.m. to 1 p.m.
Peachtree Road Farmers Market (Buckhead)
Rated No. 4 in America by USA Today, Peachtree Road Farmers Market offers only Certified Organic or Naturally Grown farms. Prepared food using only local, sustainable and ethically sourced goods also is available along with chef demos, children's programming and other special events. It is open on Saturdays from 8:30 a.m. to 12 p.m.
Ponce City Farmers Market
Located at "The Trestle" outside of Ponce City Market, this farmers market is a producer-only market offering organic produce, pasture-raised eggs and meats, alongside artisanal food vendors and natural beauty-care vendors. The first shoppers who approach the information booth each week will receive $5 to shop by mentioning the Market Champion program. It is open Wednesdays from 4 to 8 p.m.
Fall and Winter Festivals
Perhaps the most beautiful time of year to be outdoors in Atlanta, fall (and winter) brings festivals complete with unique holiday gifts and more.
Yellow Daisy Festival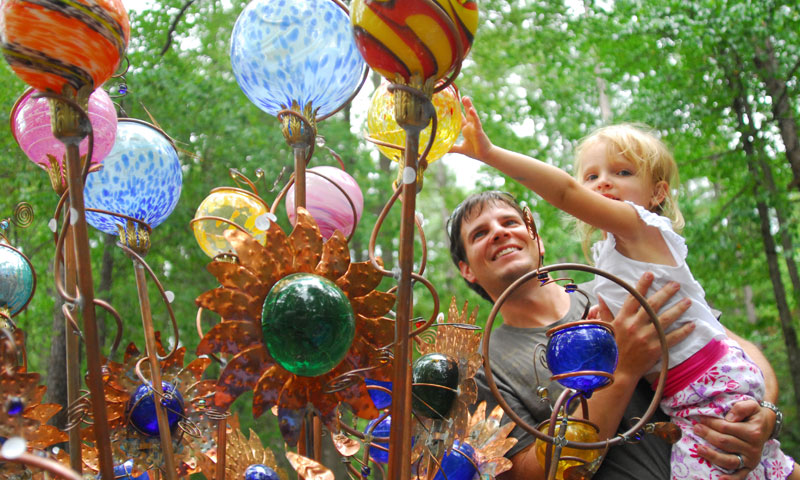 One of the top craft fairs in the nation, the Yellow Daisy Festival brings together more than 300 artists and crafters to display and sell their wares over four days. In addition, visitors enjoy festival foods and craft demonstrations while meandering the paths to shop. This festival offers the feel of a small-town festival with the offerings of a top show.
Candler Park Fall Fest
One of the city's favorite festivals, the Candler Park Fall Fest offers more than an eclectic artists market. It also includes a 5K, specialty food trucks and even a tour of homes. It's a terrific way to spend a fall weekend.
Chastain Park Arts Festival
The autumn counterpart to the Spring Chastain Park Festival, this fall arts festival offers more than 150 booths of fine arts and crafts, making it a perfect place to get some unique holiday shopping done.
Atlanta Christkindl Market
The Buckhead Village shopping district brings a German tradition to life by hosting the Christkindl Market. Partake of authentic German food and drink while enjoying entertainment and shopping for unique gift items in a festive atmosphere. It is an Atlanta holiday tradition.
Callanwolde Arts Festival
Callonwolde features nearly 100 artists displaying their wares at this two- day market which also offers live music, artist demonstrations, food and drink as well as holiday festivities.
Year-Round Shopping and Pop-ups
You may miss one of the outdoor festivals but that doesn't mean you have to miss out on the unique shopping. These pop-ups and markets feature artisans and purveyors of unique handmade goods.
The Works ATL
While not your typical open-air market, The Works ATL, located in Upper Westside Atlanta, offers year-round boutique shopping with the occasional artisan pop-up, most recently the Atlanta Girl Gang Members Mart and Indie Craft Experience Holiday Market. It is conveniently located right off the Atlanta BeltLine. Make a day of it with delicious food from Chattahoochee Food Hall.
Atlantic Station
Atlanta Station offers 50 mainstream and upscale shops in a charming streetscape-style setting with bricked streets and a central park area complete with restaurants and a hotel. Atlantic Station is host to many seasonal festivals and events.
Buckhead Village
Buckhead Village is an eight-block complex in the luxurious and upscale Buckhead neighborhood. The Village walk offers eateries, shopping and entertainment from ultra upscale to affordable in a comfortable but luxurious setting.
Explore Atlanta's shopping guide for more places to shop 'til you drop.
Discover More
Get to know Atlanta, and discover the best things to do around the city.