Ultimate Guide to Exploring Atlanta as the Capital of Hip-Hop
Published May 2, 2023
Last Updated May 9, 2023
*Artículo también disponible en español.
Atlanta has been recognized as one of the most creative cities in the country and as the capital of hip-hop. With thousands of artists and musicians, and more than 100 music festivals each year, Atlanta has earned a place at the top of the industry.
As we celebrate hip-hop's 50th anniversary, it's interesting to learn about the tremendous impact Atlanta has had on the genre.
From the neighborhoods of Atlanta have come hip-hop icons such as Outkast, T.I., TLC, 21 Savage, Ludacris, Gucci Mane, Lil Jon and many more. While the focus is on the artists, great producers have also been the drivers of this explosion. The history of hip-hop in Atlanta started with many challenges.
Hip-hop came to Atlanta in the late 1980s, but it did not immediately resonate. At first, it was considered a version of "Miami Bass" or "booty music," but it gradually developed its own personality, giving rap a Southern twist that stood out from the hip-hop movement happening in Los Angeles and New York. Although many doubted Atlanta's potential, today this city is the nucleus of hip-hop.
On the streets of Atlanta, you can live and feel the rich culture of hip-hop, which has become much more than just a genre of music. Hip-hop has a huge influence on everyday urban life.
Shopping Where the History of Hip- Hop Unravels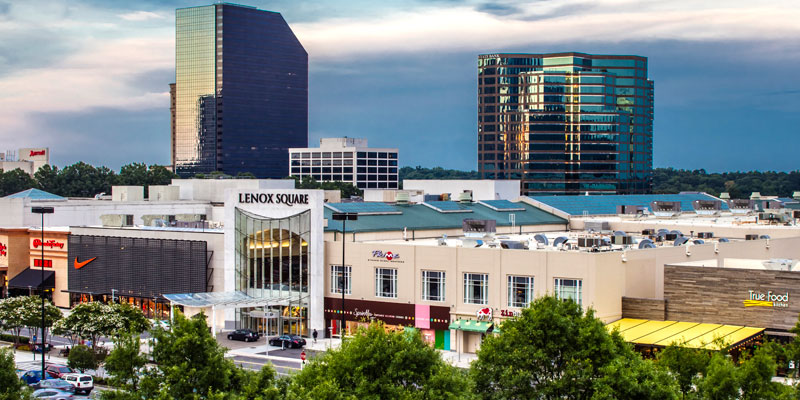 Experience this culture by visiting places like Walter's, the clothing and shoe store in Downtown that has been mentioned in several hip-hop songs and where you can buy trendy Jordan's next to hip-hop icons.
Lenox Square in Buckhead is a landmark where Antwon and André 3000 would meet up before creating Outkast and where T.I. started handing out flyers and copies of his early mix tapes. In addition to being an iconic venue, it has been mentioned in several songs by artists such as Nicki Minaj, Drake T.I., Rick Ross, Gucci Mane and Soulja Boy. It has been an important platform for hip-hop, holding promotional and meet-and-greet events. Have your camera ready, you never know what hip-hop celebrity you'll run into there.
Where: Walter's Clothing, 66 Decatur St. SE; Lenox Square, 3393 Peachtree Road NE
A Tribute to the Iconic Duo
Head over to the eclectic neighborhood of Little Five Points and visit the mural that pays tribute to Atlanta's beloved duo, "André 3000" Benjamin and Antwan "Big Boi" Patton. The black and white mural of Outkast was created by street artist JEKS, in collaboration with WISH — the store next door — and the Outer Space Project in Atlanta. The inspiration for the very-popular mural came from a picture of the duo taken by hip-hop artist photographer Jonathan Mannion.
Where: 453 Moreland Ave NE, Atlanta, GA 30307
The Place To Be On Wheels On A Sunday Night
Take a ride just outside the Westside and visit Cascade Family Skating Rink. This family skating rink was instrumental in the growth of hip-hop during the 1980s and 1990s. Roller skating is iconic to Atlanta, and this rink has seen some of hip-hop's biggest artists such as T.L.C. and Jermaine Dupri take turns during their rise in the industry. In 2006, the rink caught even more attention after being featured in the comedy-drama film "ATL", starring Atlanta's own T.I. and Big Boi. Even Usher has been spotted here, on wheels.
Where: 3335 Martin Luther King Jr. Drive SW
T.I.'s Trap Music Museum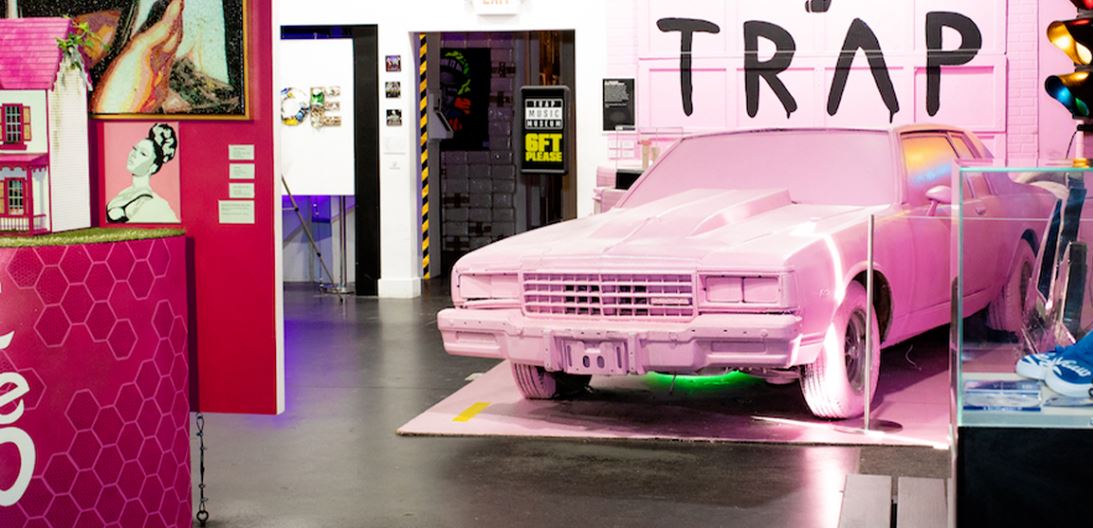 Your visit to Atlanta is not complete without a tour of the Trap Music Museum, also known as the Pink Trap House. With a facade that resembles the pink house from the cover of 2Chainz's album "Pretty Girls Like Trap," this museum is a monument created by T.I. to commemorate the trap music movement and hip-hop culture in Atlanta. This subgenre of hip-hop originated here in Atlanta and is now a worldwide phenomenon.
Where: 630 Travis St. NW
Recording History in Stankonia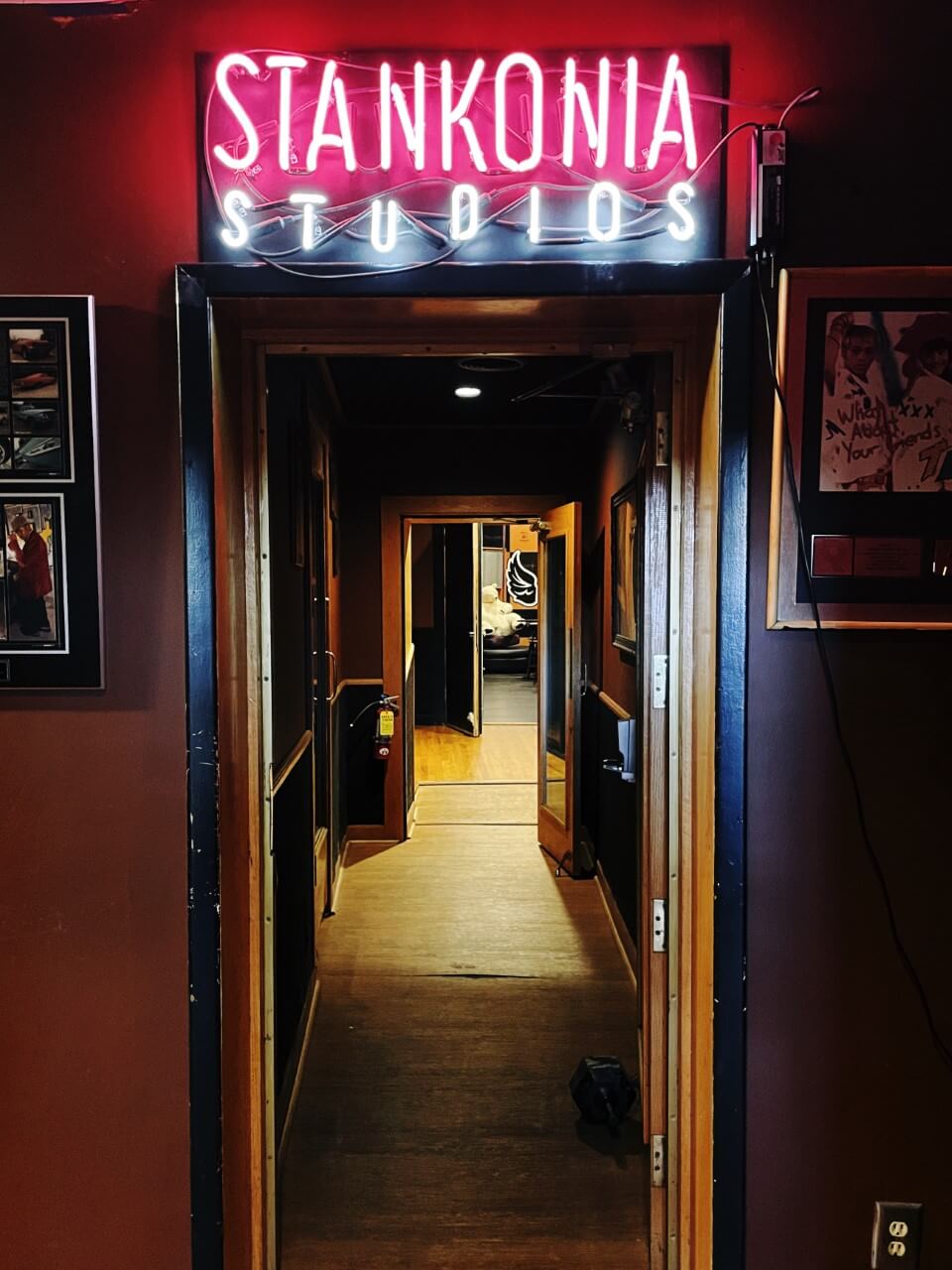 Within the four walls of Stankonia Recording Studios, history was made. Don't be fooled by the facade of the building. It was here that Outkast, the pioneer who officially gave Atlanta its place in the hip-hop world, recorded its fourth album, which would take them to the top — and which, by the way, is named after the studio itself, "Stankonia." More than a studio, this place now is almost a museum of hip-hop history. Stay tuned on social media, as there often are events open to the public where new artists and new music come out to the world on the very same intimate stage that "Big Boi" got built for his performances.
Where: 677 Antone St. NW
What Once Was "The" Club
Nightclubs had a big influence on the growth of hip-hop in Atlanta. In the 1990s, artists and DJs tested out their beats and styles in the city's clubs, and Club 559 was one of them. The place where a Family Dollar store stands today once was once an important platform where artists like Lil Jon played their songs before they were released. This underground nightlife joint was where Lil Jon's hit "Who You Wit" was heard for the first time, and where Atlanta's hip-hop culture lived from the beginning. Although Club 559 is no longer there, the nightclub left a mark on the community, the city and the industry.
Where: 559 Ashby St. (Closed Permanently)
With Style at Killer Mike's Barbershop
A haircut is also a way to get into and experience hip-hop culture in Atlanta. Visit one of the well-known barbershops that celebrate hip-hop as a lifestyle. The Swag Shop is a good option with locations in South Atlanta near Hartsfield-Jackson Atlanta International Airport, in Edgewood and inside State Farm Arena. This barbershop, owned by rapper Killer Mike, will give you an experience on another level.
Where: Edgewood, 365 Edgewood Ave; Southside, 3461 Roosevelt Highway, Suite 16; State Farm Arena, 1 Philips Drive
Hip-Hop Flavors
Thousands of people come to Atlanta every year to seek out the city's signature dishes, especially food that has been influenced by hip-hop culture. If you come through Hartsfield-Jackson Atlanta International Airport, you don't even have to leave the airport to satisfy that craving. Visit Chicken+ Beer located on Concourse D and enjoy dishes influenced by the restaurant's co-owner Ludacris himself. Named after Ludacris' album, this restaurant is an attraction that offers dishes beyond fried chicken and beer.
For more delights, head to Castleberry Hill in Downtown, a neighborhood known for having two restaurants influenced by the music culture. Make your first stop at Esco Restaurant & Tapas, a global food restaurant by hip- hop artist 2Chainz. The "Titi Boy Turkey Burger " is dedicated to him, and the drink menu has more of his influence. The décor is a mix of photographs of Pablo Escobar, who inspired the name, and 2Chainz himself.
Across the street is another Southern food restaurant, Old Lady Gang (aka OLG). With three women painted on the facade, this restaurant welcomes those who want to enjoy the dishes that these three women themselves prepare. One of them is the mother of producer and singer Kandi Burruss, who helped produce great hip-hop hits with artists like T.L.C. OLG is dedicated to the dishes he grew up with. Best of all, they are made by his mom.
Where: Chicken+Beer, Hartsfield-Jackson International Airport; Esco Restaurant & Tapas, 327 Peters St. SW; OLG, 177 Peters St. SW
Live and in Color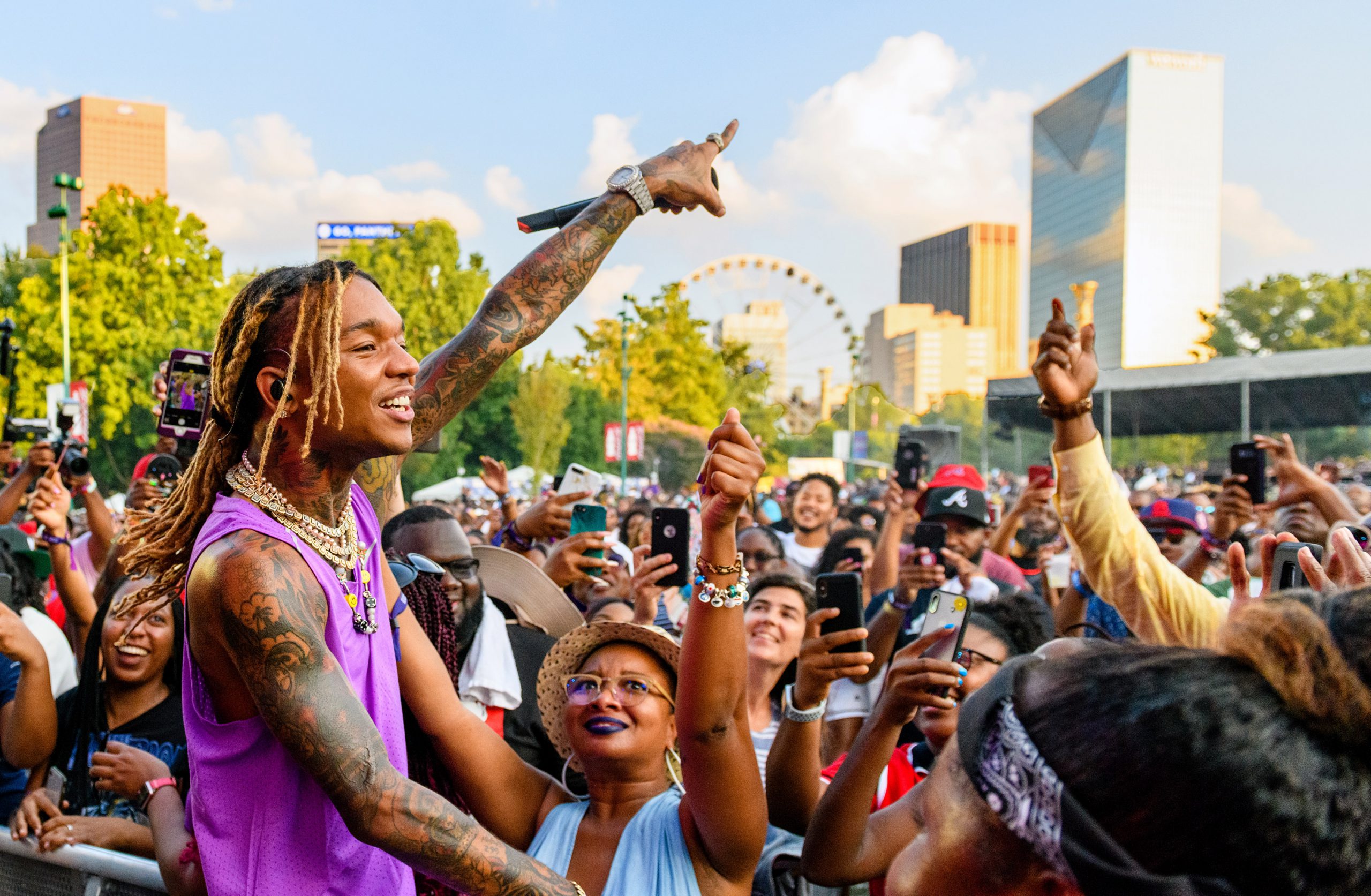 Another way to experience Atlanta's hip-hop culture is through its music festivals, such as Atlanta Hip Hop Festival, A3C Festival and Conference, Music Midtown and One Musicfest. Be in the lookout because once the fall arrives, the City in the Forest hosts some of the best outdoor music festivals.
Of course, there are many places to enjoy the beats of hip-hop in Atlanta. Don't be surprised if a hip-hop legend makes a surprise performance while you are enjoying Atlanta nightlife. Several Atlanta hip-hop artists have been known to surprise their fans at a bar or nightclub in the city.
Hip-hop in Atlanta is more than a genre of music, it is a culture to be seen, experienced and tasted. Discover and experience the world of hip-hop in Atlanta, and let yourself be carried away by the magic that makes Atlanta so special.
Discover More
Get to know Atlanta, and discover the best things to do around the city.