Chicken Wings
Jerk Marinade.
serves 4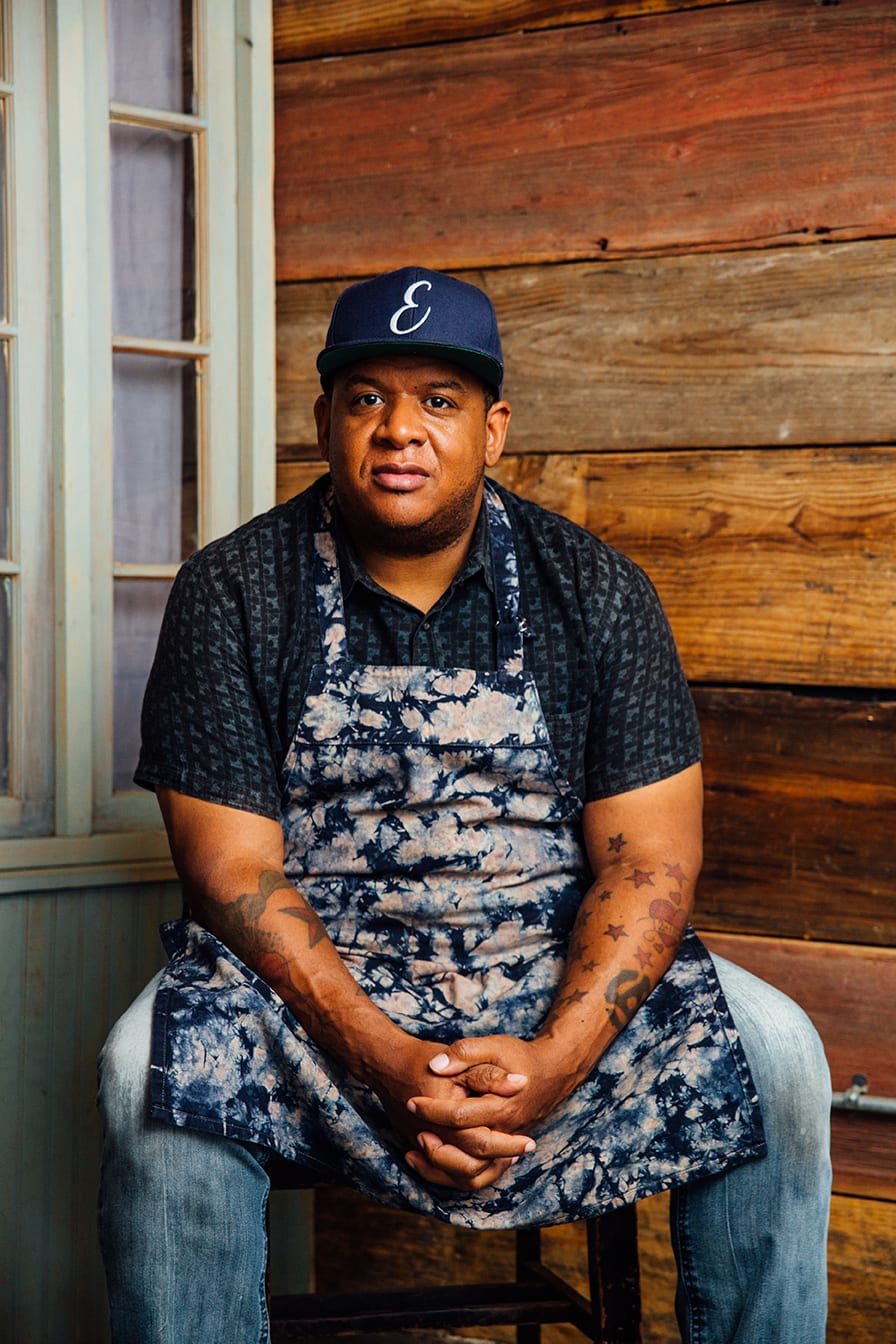 Marinade
16 chicken wings, jumbo
1 onion, medium
6 cloves garlic
3 scallions, medium
2 Scotch bonnet chiles
2 sour oranges
1 lemon
2 tbsp brown sugar
1 bunch thyme
2 sticks cinnamon
1 tbsp five spice powder
1 tbsp allspice berries
1 tbsp black pepper
1 tsp nutmeg
2 tbsp kosher salt
½ cup maggi seasoning
½ cup worcestershire sauce
1 tbsp blended vegetable oil
4 cups pineapple juice
1 cup water
Coarsely chop onion, garlic, scallions, and scotch bonnets. Quarter oranges and lemon. Smash allspice berries. Coarsely grind black pepper. Freshly grate nutmeg.
Combine all ingredients, except chicken, in a large bowl and allow to come to room temperature, stirring occasionally.
Marinate chicken in the refrigerator for 8 to 10 hours. If at room temperature, marinate for only 3 hours. Must be cooked the same day if marinated at room temperature.
Wings
blended vegetable oil
salt
black pepper
Heat grill to medium, approximately 325 F.
Remove chicken from marinade and rub with oil. Season with additional salt and pepper. Place on the grill. Ensure even cooking by rotating, but do not move too much. Some char brings out the flavor.
Remove orange and lemon quarters from marinade. Grill alongside wings.
Cook until the wings' internal temperature reaches 175 F or there is no red at the bone, about 12 minutes.
Discover More
Get to know Atlanta, and discover the best things to do around the city.