Hiking and Biking around Atlanta
Atlanta is frequently called the City in a Forest. Hike or ride through these areas around the city and see a part of our exquisite nature.
Constitution Lakes Park
Distance from Downtown: 8 miles
Six miles from Downtown lies Constitution Lakes Park, which incorporates a 2.25-mile loop through lakes and wetlands as well as unique art installations that include the Doll's Head Trail. A unique portion of this trail really is decorated with discarded doll's heads and various art installations. One of Atlas Obscura's top things to do in Atlanta, the trail is sometimes creepy, other times fascinating. It is a great little hike around an important refuge for wildlife in an urban industrial section of the city.
Davidson-Arabia Mountain Nature Preserve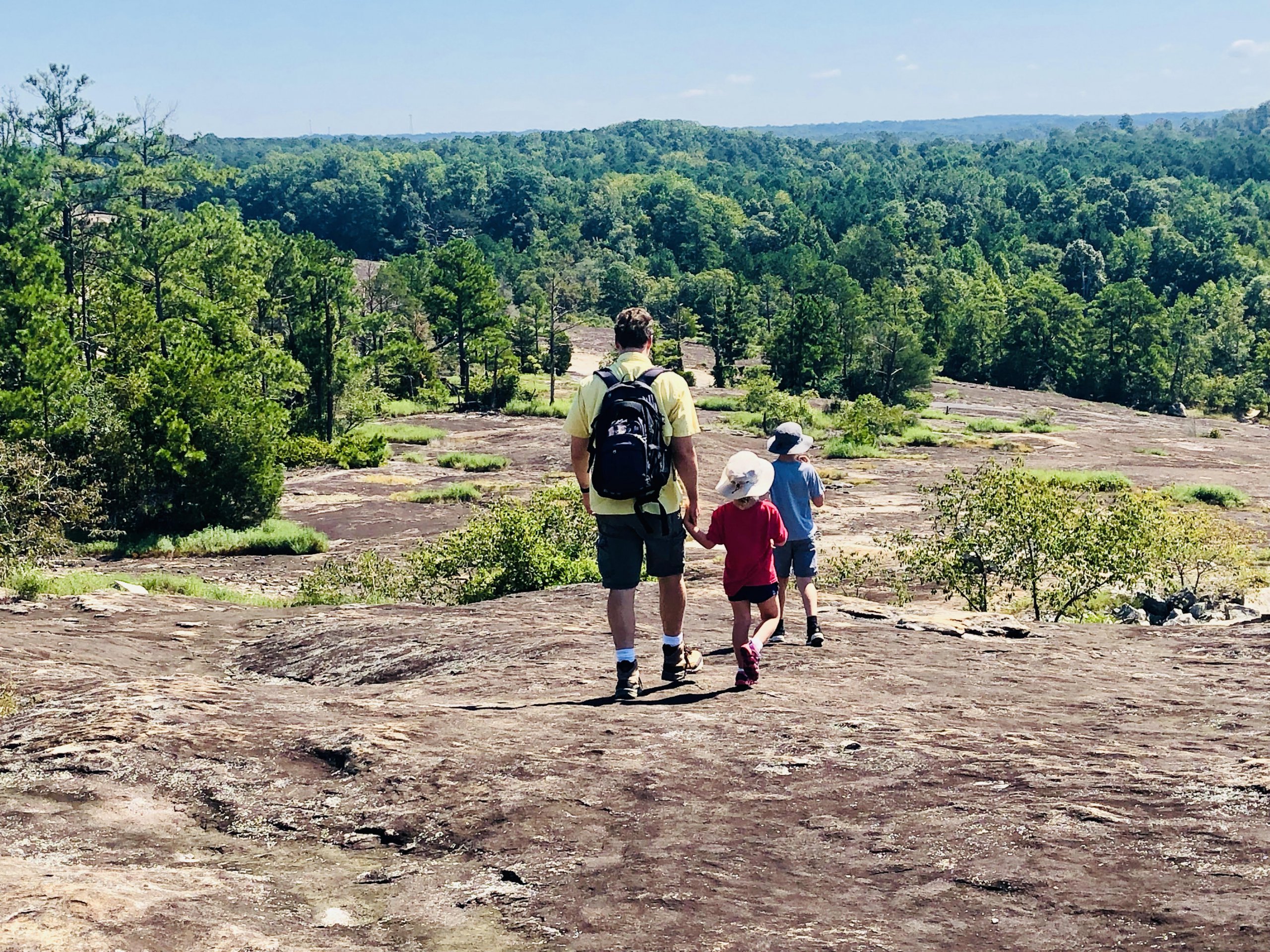 Distance from Downtown: 20 miles
The oldest of three granite monadnocks in Atlanta, Arabia Mountain is a hidden gem and one of the most peaceful areas around the city. Travel to the top of the mountain via the Mountaintop Trail, 1 mile out and back. Then, explore the rest of the preserve that includes a 2-mile loop around Arabia Lake shaded by a pine forest. Check out this list of hiking trails around Arabia Mountain.
Fernbank Forest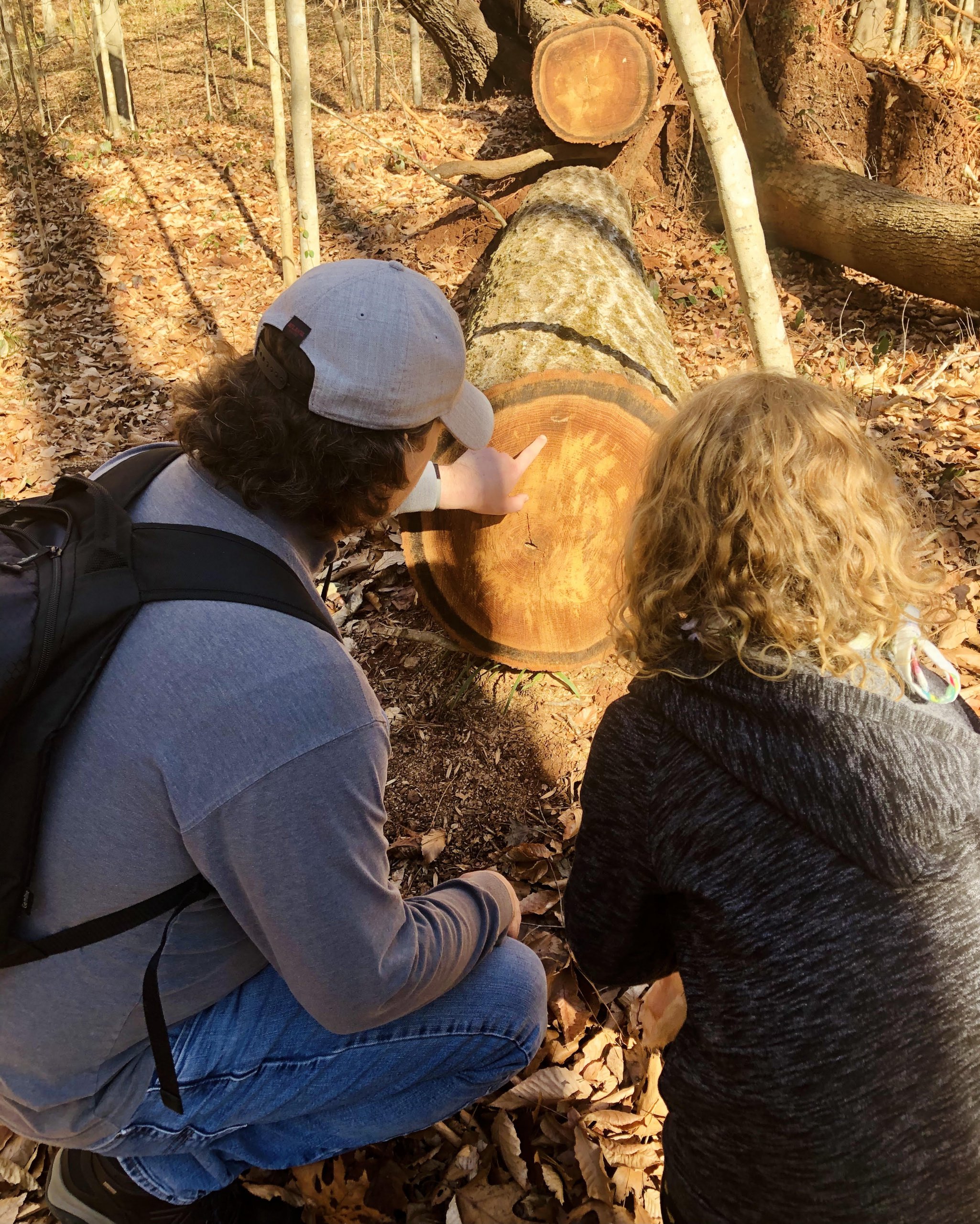 Distance from Downtown: 4.5 miles
Accessed by visiting Fernbank Museum of Natural History, Fernbank Forest highlights one of Atlanta's oldest hardwood areas. The forest path's outer loop is an easy 1.7 miles of preserved native habitats. Points of interest include the champion Eastern Hemlock — the largest of its species in Atlanta; Elephant Rock — the largest rock outcrop in the forest; a pond with natural rock stairs; and an area for viewing the different layers of soil. There is a fee to get into Fernbank Museum of Natural History and access the forest.
Silver Comet Trail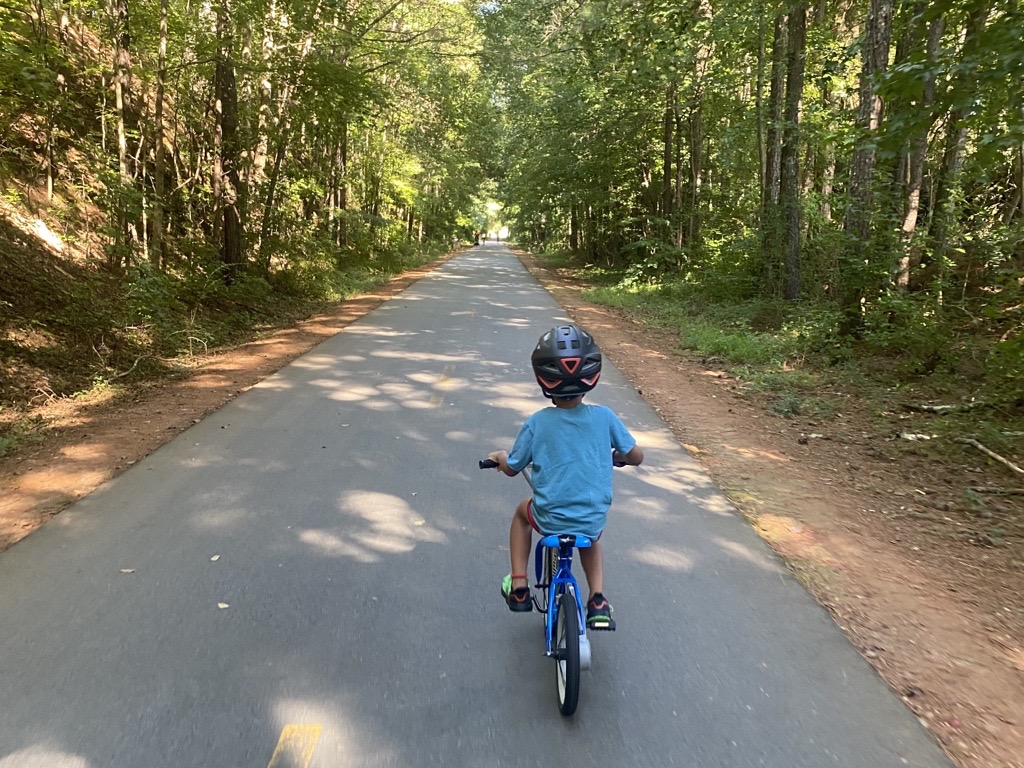 Distance from Downtown: 29 miles
Built on abandoned railroad lines, the fully paved Silver Comet Trail clocks in at 61.5 miles and runs from Smyrna to the Alabama state line. This is a peaceful trek, and the trail passes over creeks, through small towns and by a restored railroad depot. The trail is for non-motorized activities and is great for anything from zooming on a Rollerblade to biking, running or walking.
Proctor Creek Greenway
Distance from Downtown: 5 miles
Located in northwestern Atlanta, the first phase of the Proctor Creek Greenway stretches nearly 3 miles in northwestern Atlanta, surrounded by the Bankhead, Grove Park, Rockdale and West Highlands neighborhoods. Hike or bike from Maddox Park at the south end and enjoy traveling along a waterway and the developing Westside Park, opening soon.
Stone Mountain Trail
Distance from Downtown: 19 miles when ending at Stone Mountain
This trail, connected with the PATH Foundation network of trails, is great for those staying in the Downtown area. Start at the John Portman Cycle Track at Centennial Olympic Park, then continue across Piedmont Avenue along the Freedom Parkway trail. This 19-mile trail ends at the loop around Stone Mountain. Be advised that there is a bit of street travel — almost four miles. Points of interest along the route include the Martin Luther King, Jr. National Historical Park, the Carter Center, Fernbank Museum of Natural History, downtown Decatur, Stone Mountain Village and Stone Mountain Park. 
Want more? We've got it. Explore Atlanta even more with this list of 10 easy hikes around Atlanta.
Discover More
Get to know Atlanta, and discover the best things to do around the city.