Explore Outdoors with Atlanta's Black Cycling Clubs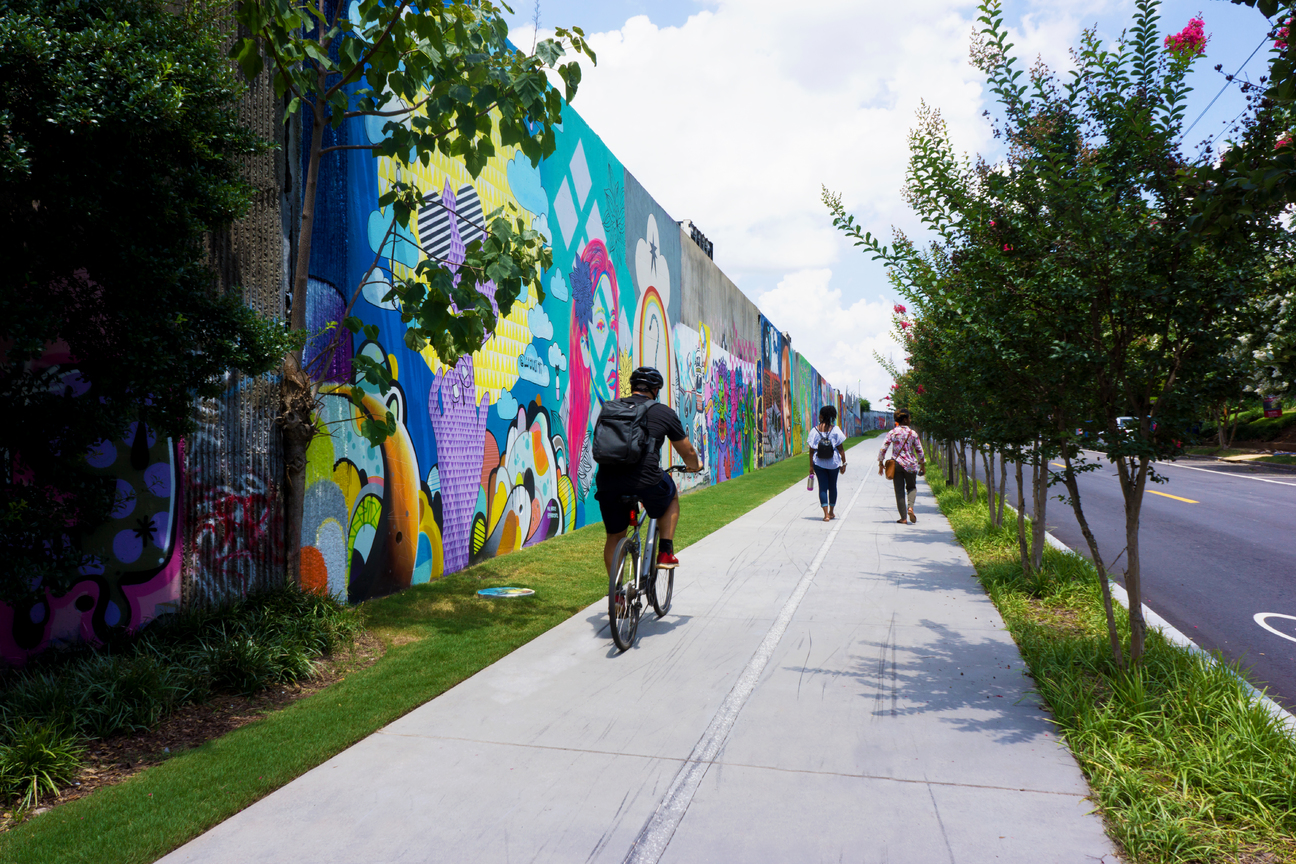 Atlanta has earned a few nicknames over the years. Most recently it is recognized as the City in a Forest. With great outdoor spaces nestled between our inner-city neighborhoods, there are many ways to explore the city too busy to hate.
You'll find skaters at Old Fourth Ward Skate Park and see people on scooters in Piedmont Park. Add to that, biking, which has taken over our Peachtree streets and avenues like never before. Groups have always hosted holiday-focused bike-a-thons and annual cycling and racing events, but none compare to the rise of Atlanta's Black bikers who are taking the extracurricular sport to new heights.
Among other notable trends, Atlanta's Black community is strong, rich and diverse in cultural activities and activism. Social experiences that grab bystanders' attention are charity events like Hosea Feed the Hungry Bike-A-Thon, Black-owned bike shops along Atlanta BeltLine's Westside trail and inclusive bicycle groups such as Velo and Metro Atlanta Cycling Club.
Atlanta Magazine relates how Atlanta's Black cyclists are "cranking Atlanta's two-wheeled revolution":
From the O.G.'s at Metro Atlanta Cycling Club, which started in 1986, to Covid-era upstarts like ATL Pedal Bikers, the area's Black cycling groups are broadening perceptions of who rides bicycles and creating social circles centered around healthy living. "Instagram is also part of this, because a lot of people are seeing the groups online and they want to be there," says Nedra Deadwyler, founder of Civil Bikes, who also attributes the uptick in Black people riding bicycles to BeltLine fever.
–Ryan Lee, Atlanta Magazine
"When you walk into our Stone Mountain location, you walk into my 12-year-old [self's] dream come true," says Kris Dunbar, who marvels at how Atlanta's Black cycling culture has evolved since he arrived in 1996. "The seeds have been planted and watered, and things are starting to bloom." Now more than ever, cycling clubs are paving new paths for underprivileged youth while also making history with bike donations, one spoke at a time.
You can preview your bike route around the city with one of our virtual cycling tour videos.
Discover More
Get to know Atlanta, and discover the best things to do around the city.