Free Ways to Workout in Atlanta
Published August 23, 2022
Last Updated August 29, 2022
It's time to break a sweat. Atlanta makes it easy for fitness lovers to stay in shape this fall with several options for free workout classes across town. Take in city views or fall in love with the greenery while reaching your fitness goals. Check out some of the free options running through October.
Atlanta BeltLine
Take on fun and free fitness classes for all ages and levels. Whether you're into groovy Zumba, barre or boot camps, the Atlanta BeltLine makes fitness easy and accessible.
Where: Visit the Atlanta BeltLine website for specific class locations.
Home Depot Backyard
Take fitness to a new level with the many fitness classes on the Home Depot Backyard running through October. Vibe out to hip-hop music while perfecting a yoga pose or give your all in a full-body workout class on the beautiful Home Depot Backyard lawn.
Where: 1 Backyard Way
Colony Square
Discover your inner Zen while taking a yoga class from local studios at The Plaza at Colony Square. This yoga experience is outside, free and takes place every Wednesday through October from 6 to 7 p.m.
Where: 1197 Peachtree St. NE
Woodruff Park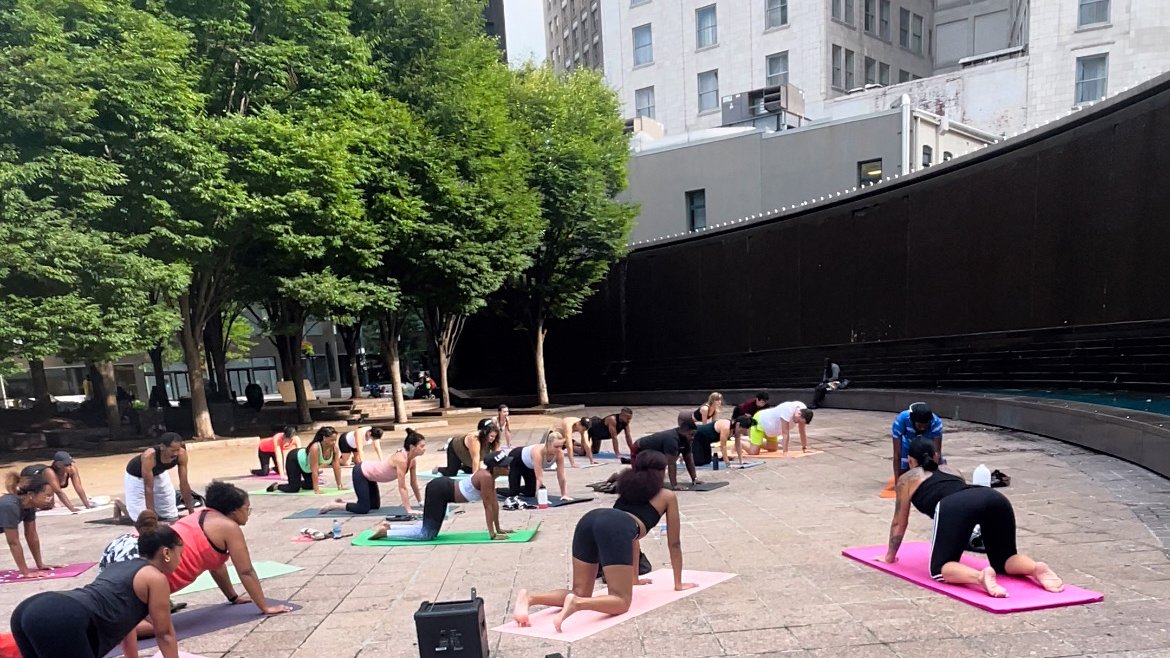 Try fun and accessible yoga in the heart of downtown Atlanta. Embark on a meditative journey that will leave you feeling peaceful and energized each Saturday morning from 9 to 10 a.m. until October 2022.
Where: Woodruff Park 91 Peachtree St. NW
Atlantic Station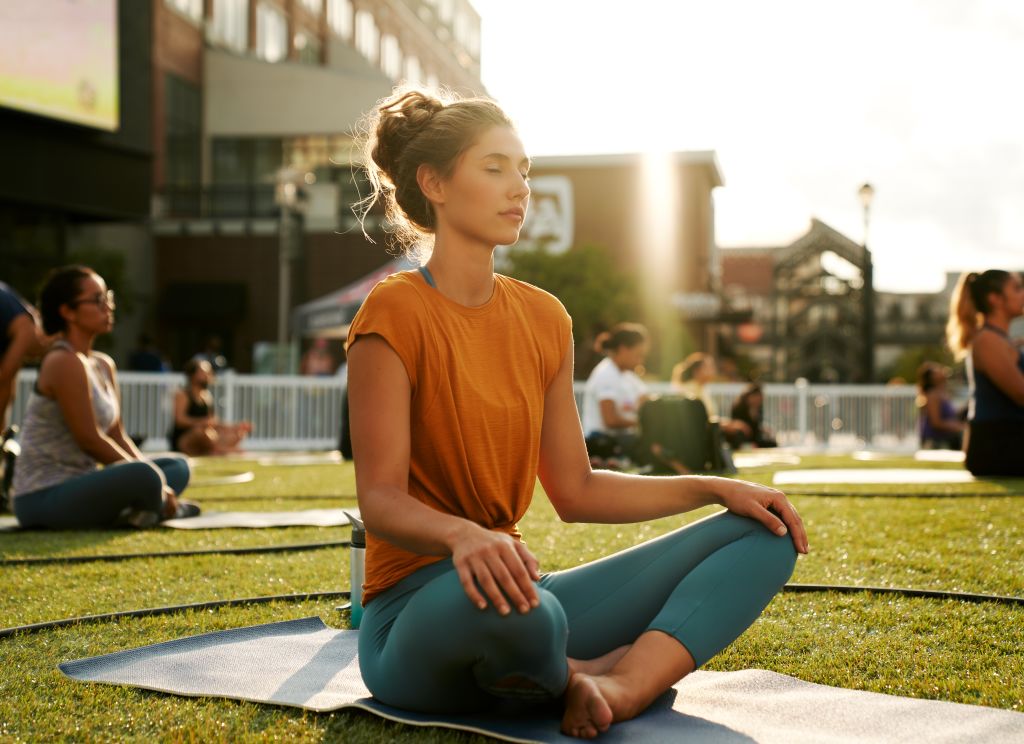 Participate in a wellness Wednesday on the Atlantic Station field with free yoga and pilates classes running until the first week of October. Classes are open to all fitness levels. This is a great way to unwind and relax after a busy day.
Where: 271 District Ave.
Tea is the perfect way to cap off your yoga class. Find out Where to Drink Tea in Atlanta. Cookies are yet another way to reward yourself after a good stretch. Here is Where to Get the Best Cookies in Atlanta.
Discover More
Get to know Atlanta, and discover the best things to do around the city.